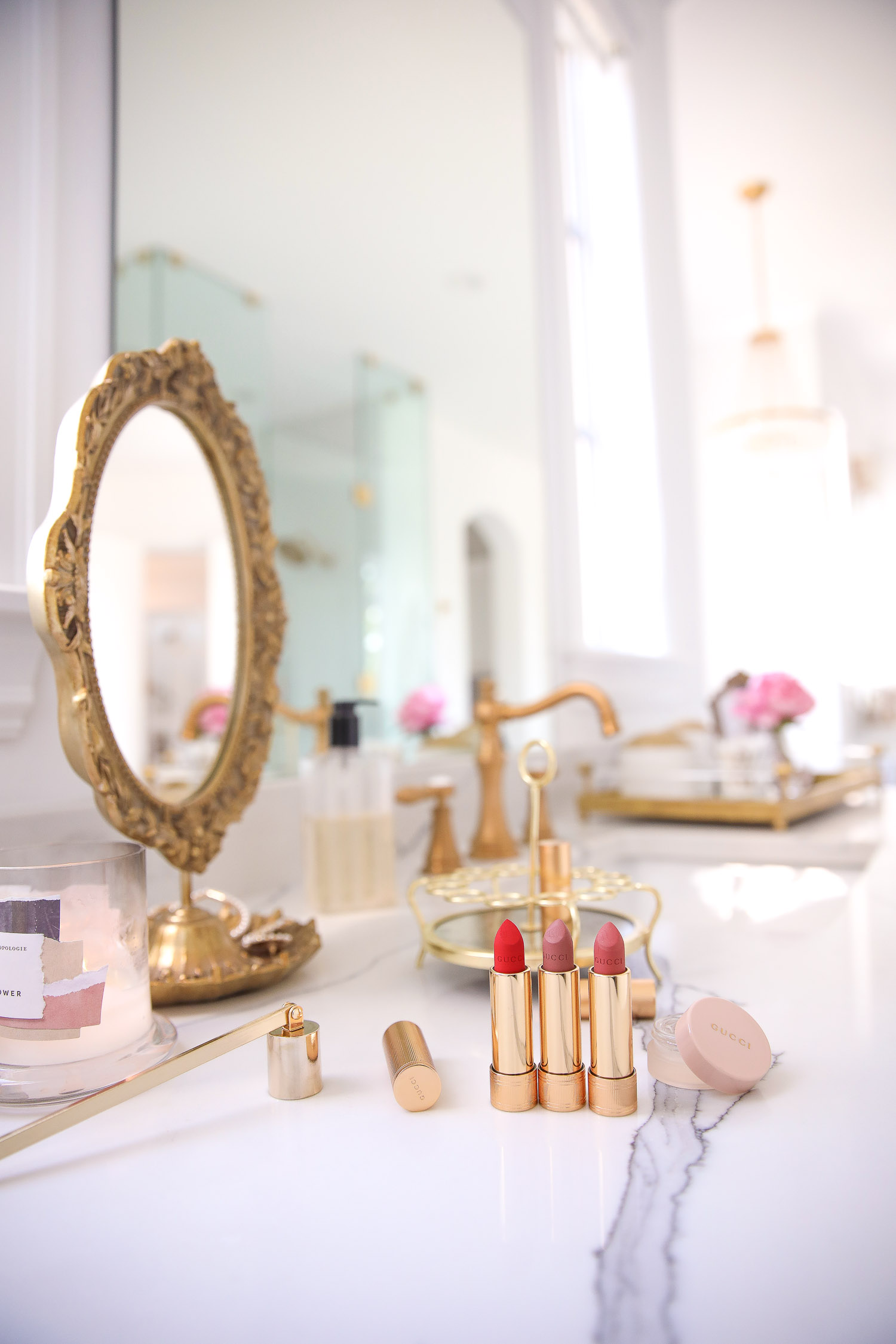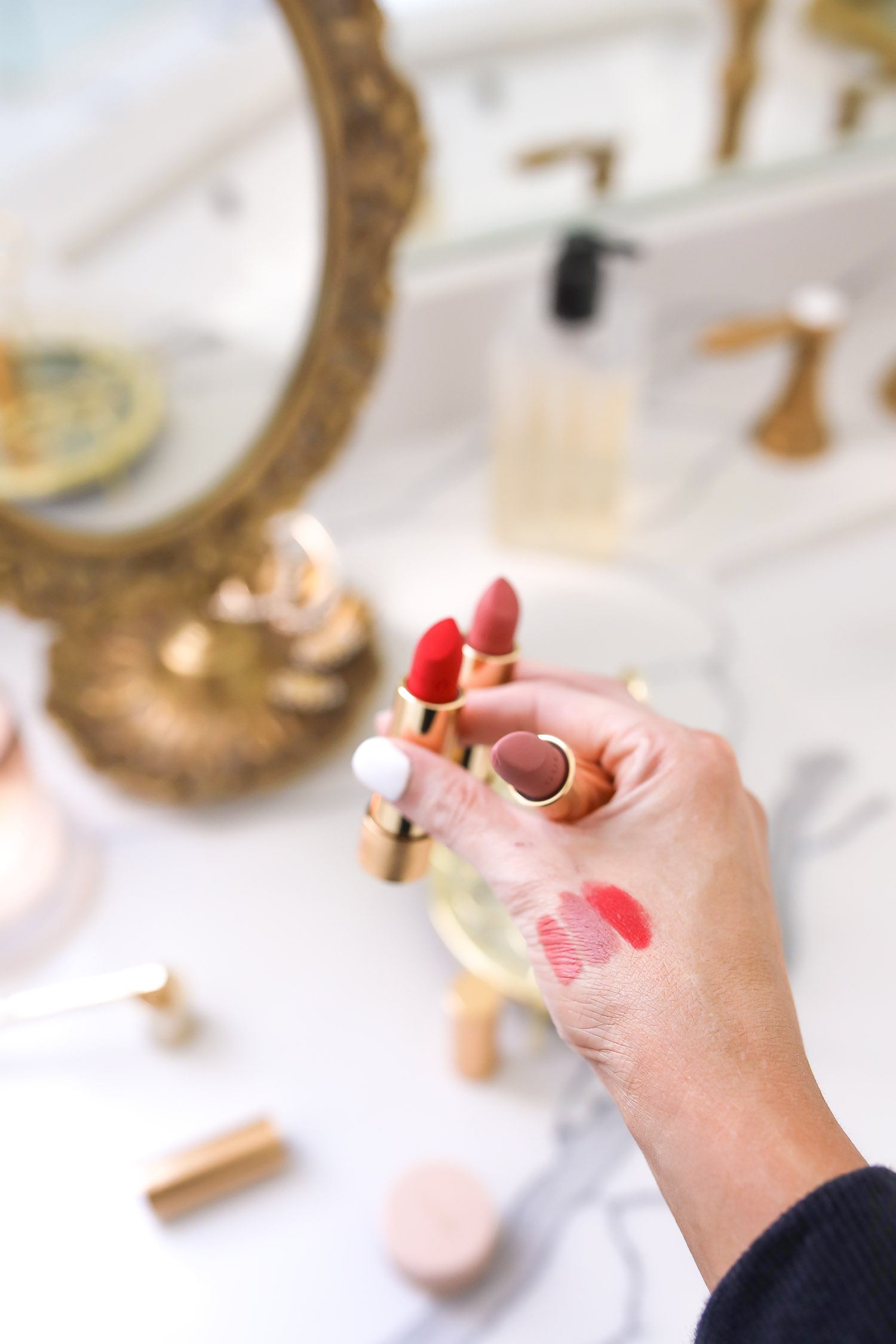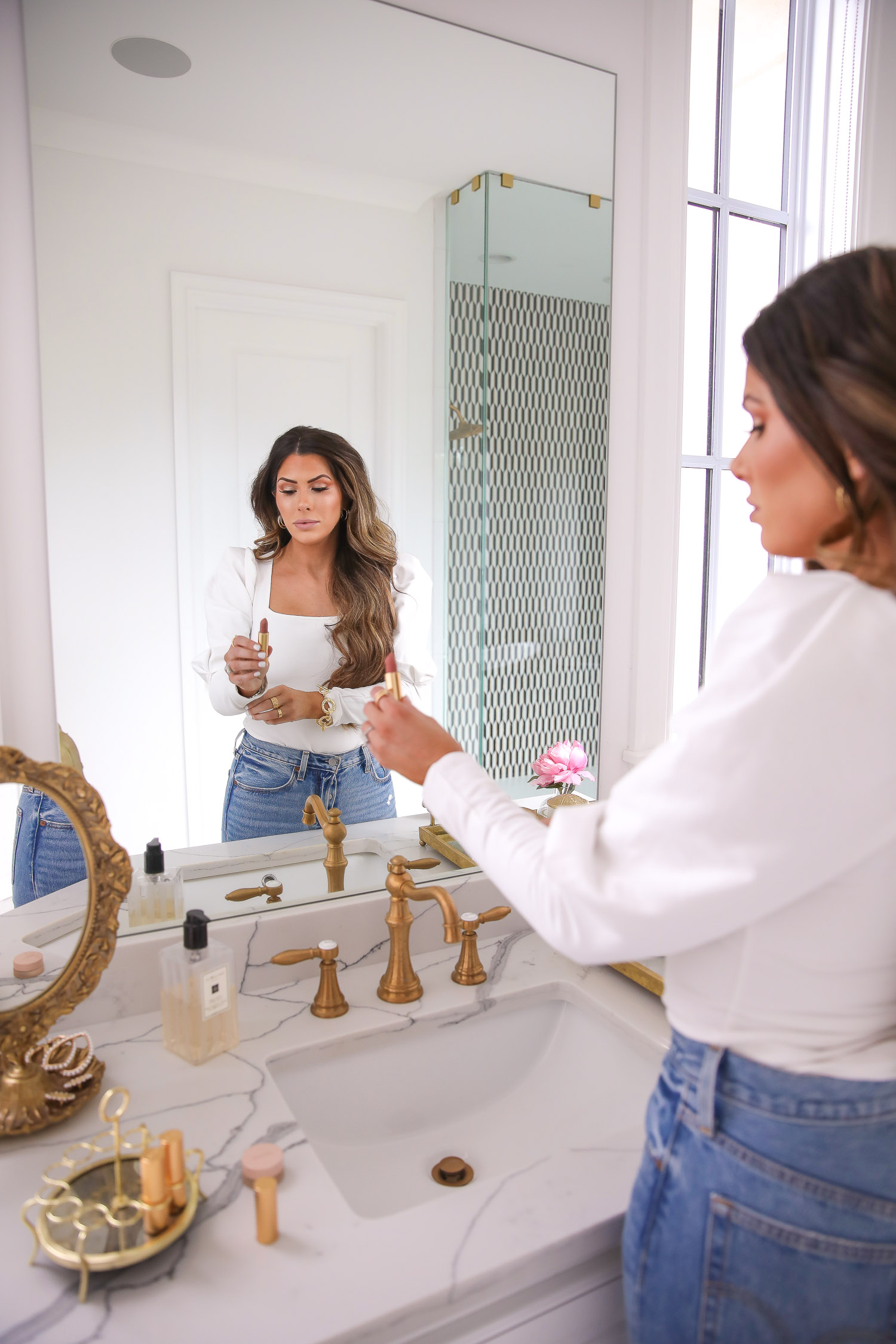 [No lipstick on here.]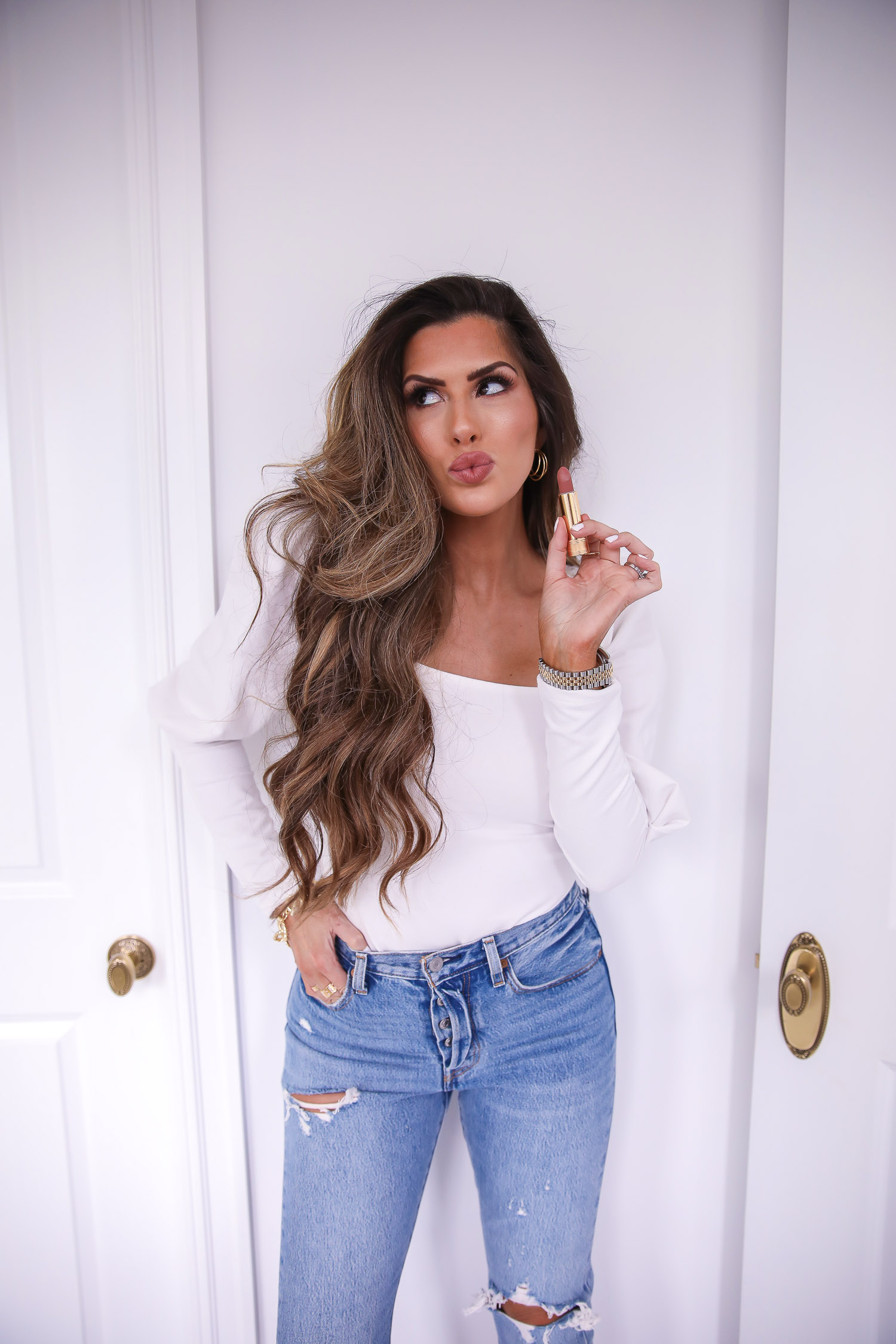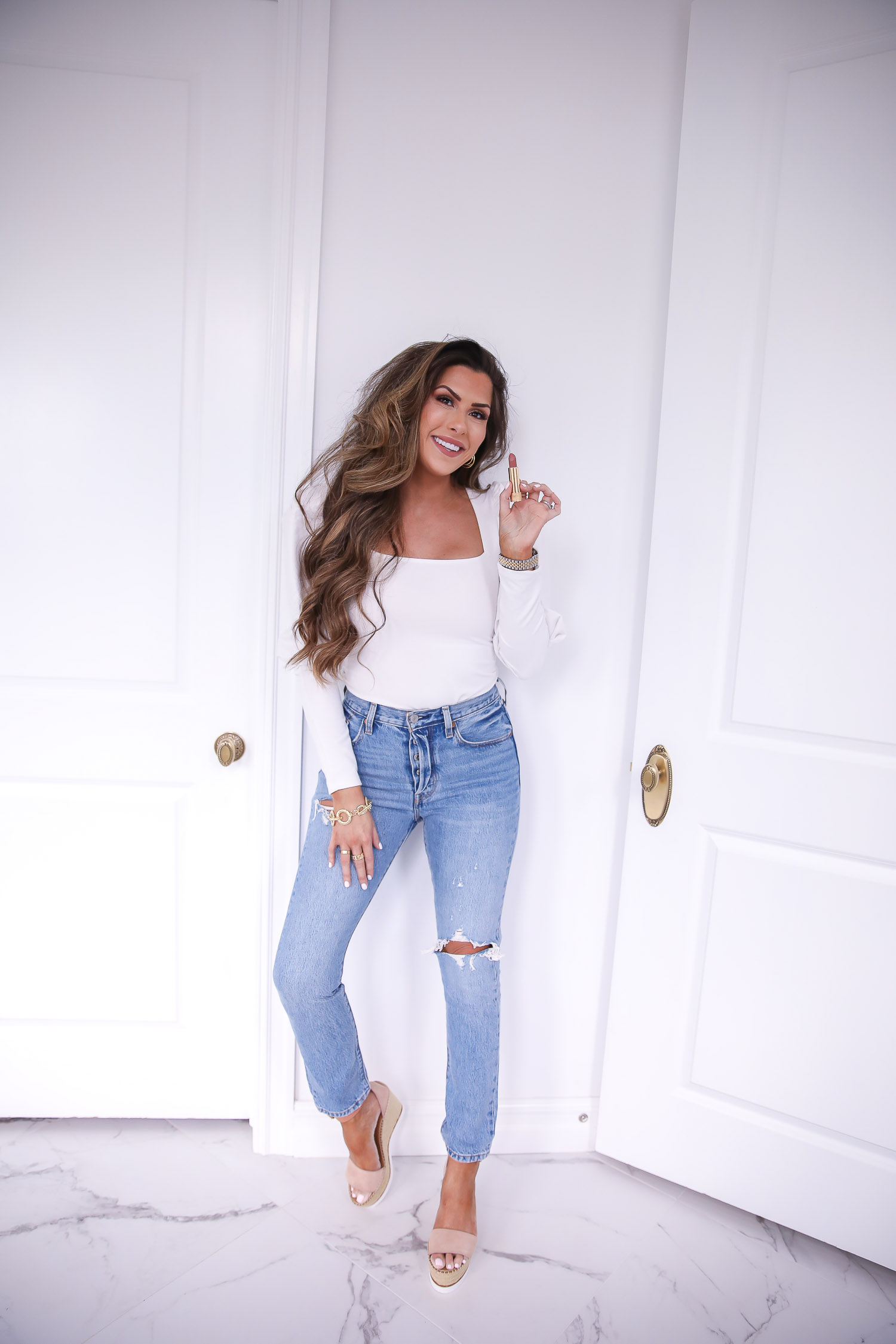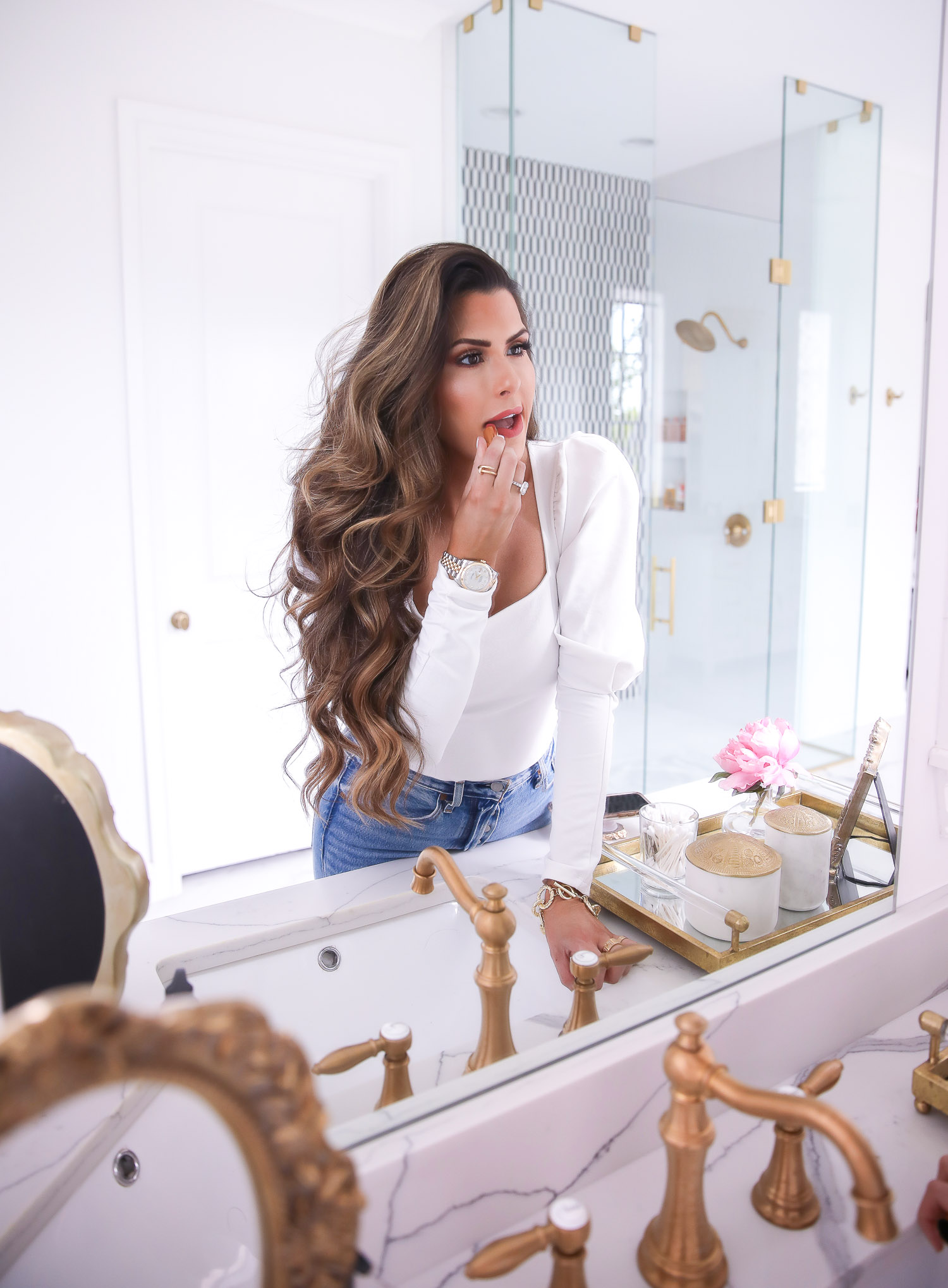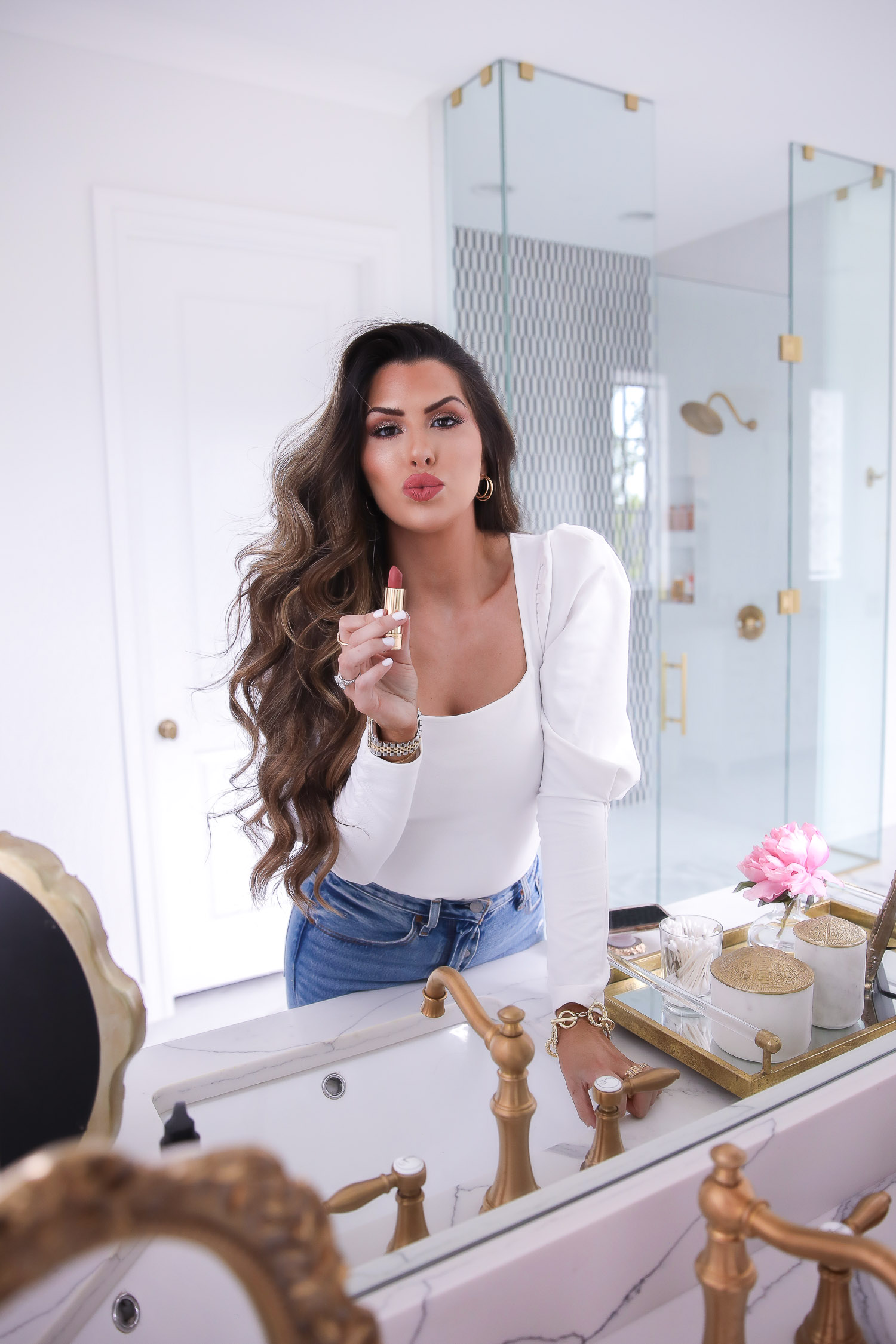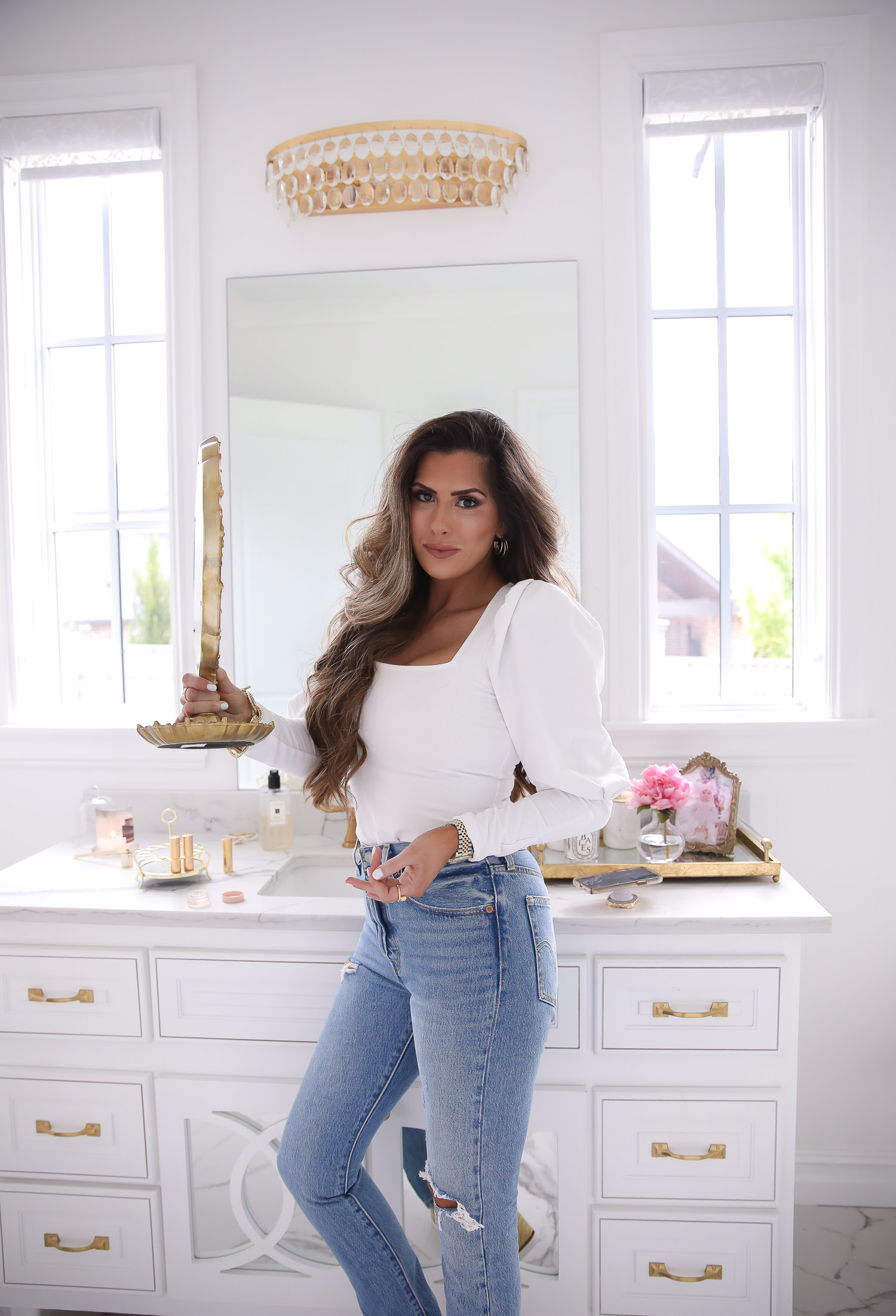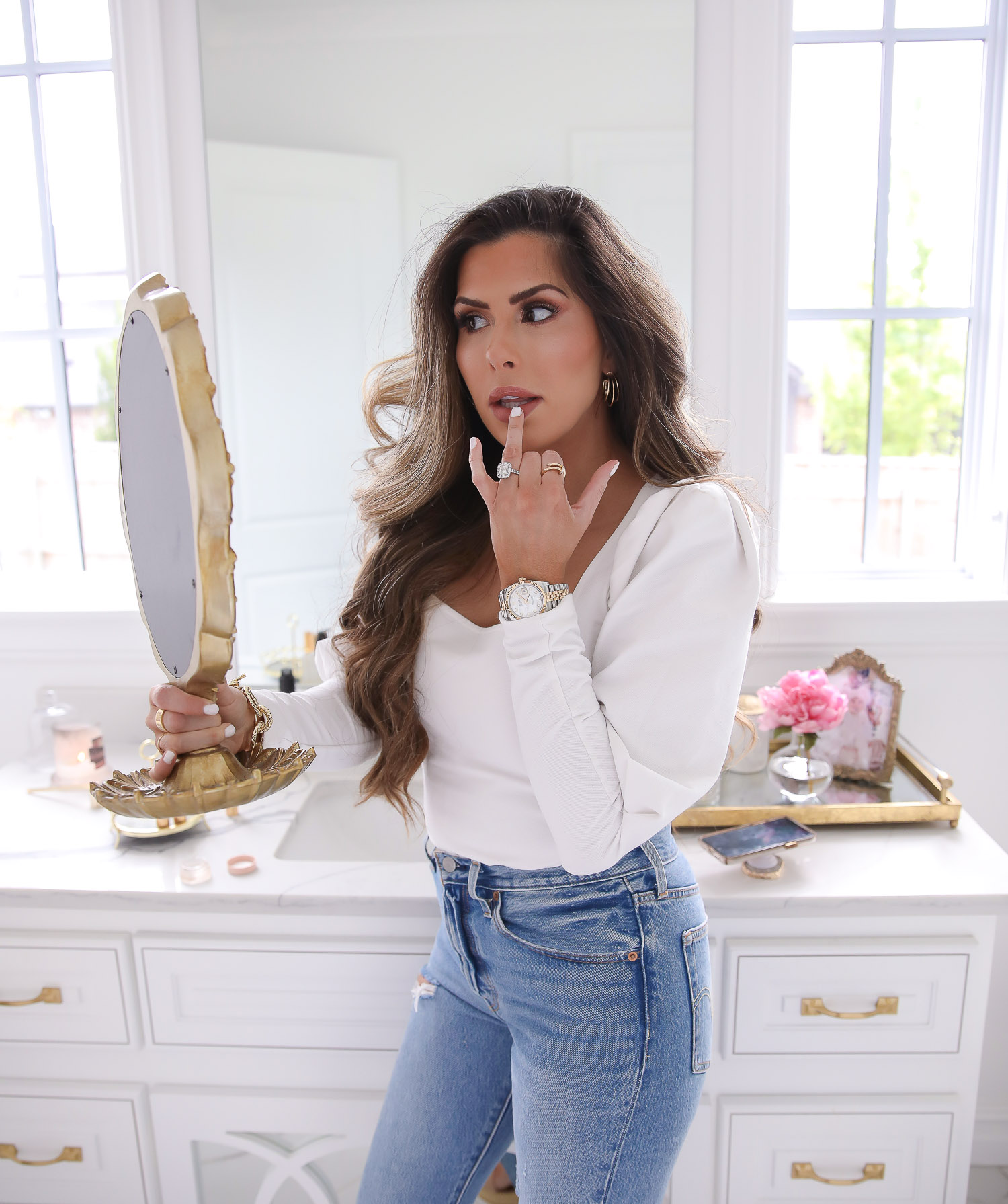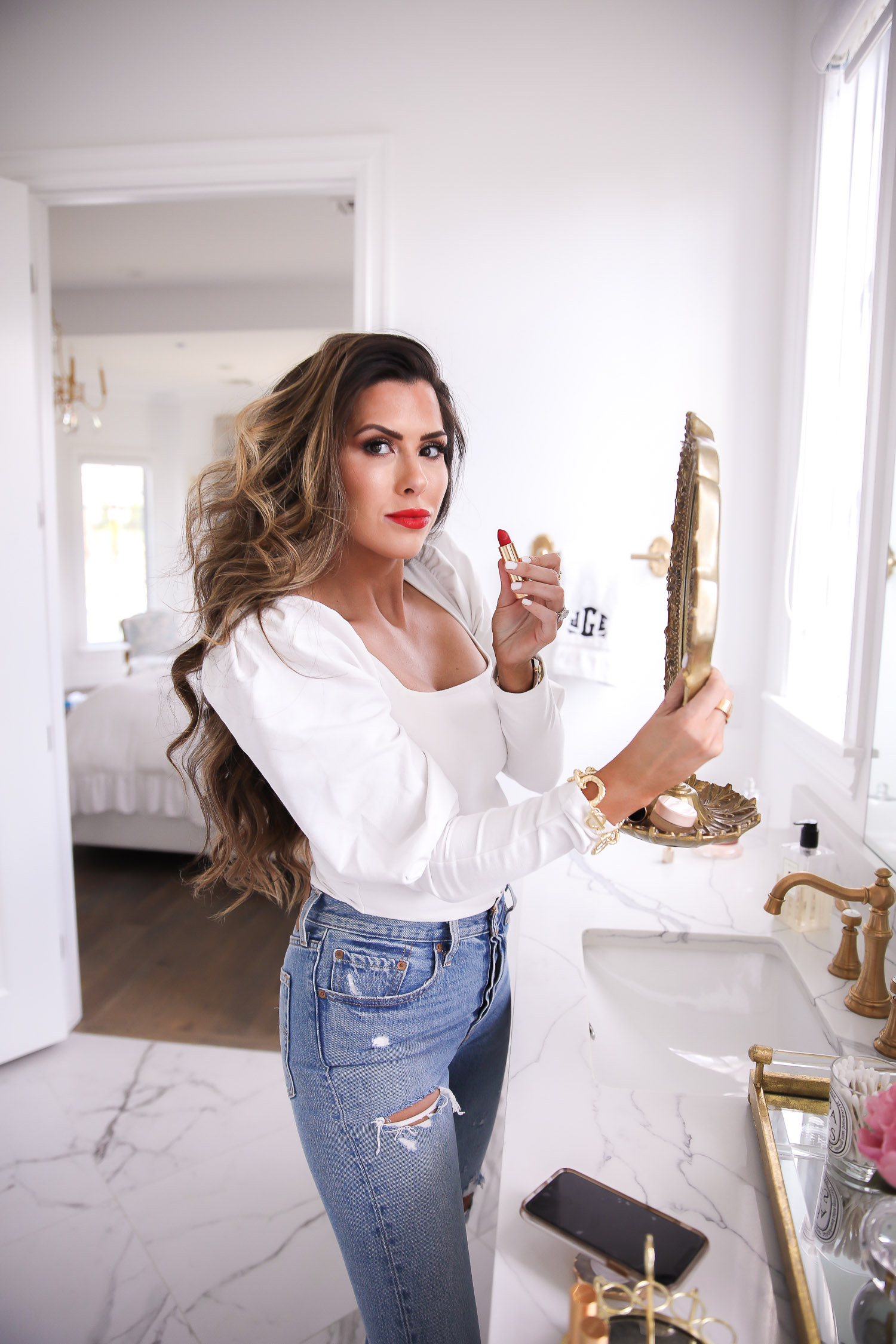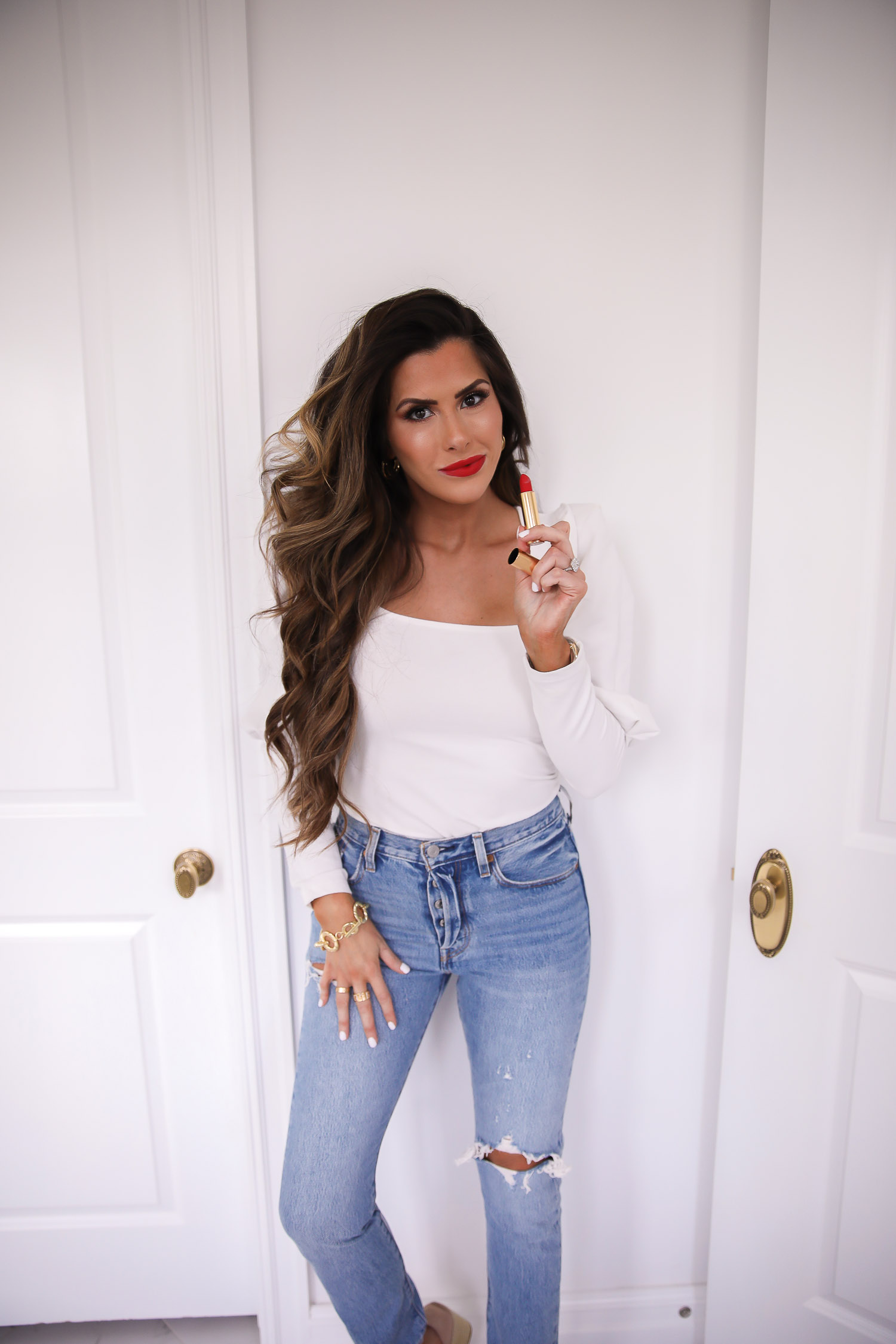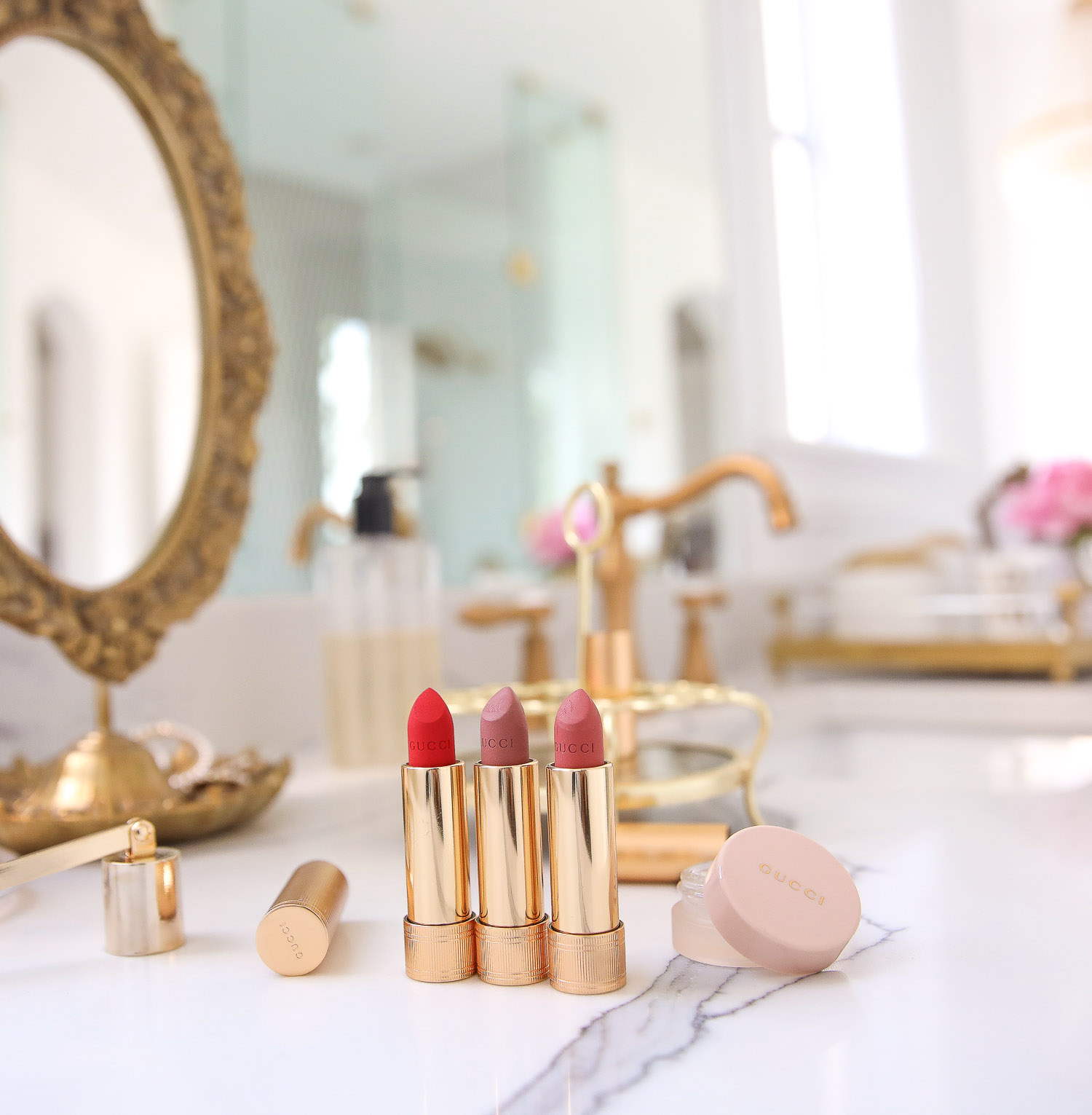 GUCCI ROUGE à LEVRES MATTE LIPSTICK REVIEW
I few weeks ago I reviewed the new Gucci Mascara L'Obscur and loved it! [Read post HERE.] After I posted about it on my Instagram stories, I had a lot of you requesting for me to review the Gucci lipsticks. I decided to try out their new Matte Lipsticks and their new gloss [Éclat De Beauté Effet Lumière — All Over Face & Lip Gloss]. Bottomline – I loved the gloss and I super, super loved the Matte Lipstick! I actually used the gloss on top of the lipstick some to make it more of a shiny look, as opposed to a matte look – which is a great combination! Anyway, I'll break it all down below…
The Gloss
What it is: A multi-use gel gloss creates a luminous light effect.
What Else You Need to Know: This covetable gloss for eyes, lips, and cheeks adds subtle radiance to any face. This versatile gloss glides on with ease and delivers a transparent veil of high shine. The lightweight gel texture amplifies makeup, and the formula reflects light so skin visibly gleams. It is also breathable and easy to remove.
I honestly ordered this thinking it would be fun to try because it works not only on your lips but all over your face! So if you like that glossy eyeshadow look – this works perfectly. It's a very lightweight gloss – so its not thick or goopy. Instead it's light and soft and does not feel tacky. You can use it on your cheeks to really amplify your highlighter as well. I used it mainly on my lips – I love the matte look but sometimes I like a really juicy lip combo too!
Rouge à Lèvres Mat Matte Lipstick
OKAY!! I'm excited about this – I loved the lipstick! You guys!! It is SUPER soft, super creamy & pigmented. It goes on so smooth – and is very effortless. It looks super luxurious on- I'm talking – it is intense but also very easy to apply because it takes one simple stroke to apply. No layering or building it up since its extremely pigmented. Not messy and not dry. It is a matte finish but feels more creamy in application and wear. The color is truly gorgeous – it is so bold and striking! I purchased 3 colors and my favorites were the shades Constance Vermillion & The Painted Veil. The shade They Met in Argentina is stunning but I tend to like a more nude shade or a bold red shade.They Met in Argentinapulls a bit more dark pink – it is beautiful! I just tend to love nude and/or reds when it comes to my collection. Also, the packing is GORGEOUS and super luxe. That in itself is something I enjoy – I love marketing & presentation. Also, I tried only 3 shades but there are a variety of options – everything ranging from reds to purples to pinks and oranges and green!
Wanted to review this ASAP because they are all available and part of the Sephora Savings Event, and you can get up to 20% off based on your Beauty Insider Tier!! It is the best time to try new things or stock up on old favorites! [READ Sephora Savings Event MUST HAVES HERE!]
SHADES FROM LEFT TO RIGHT: Constance Vermillion, The Painted Veil, They Met in Argentina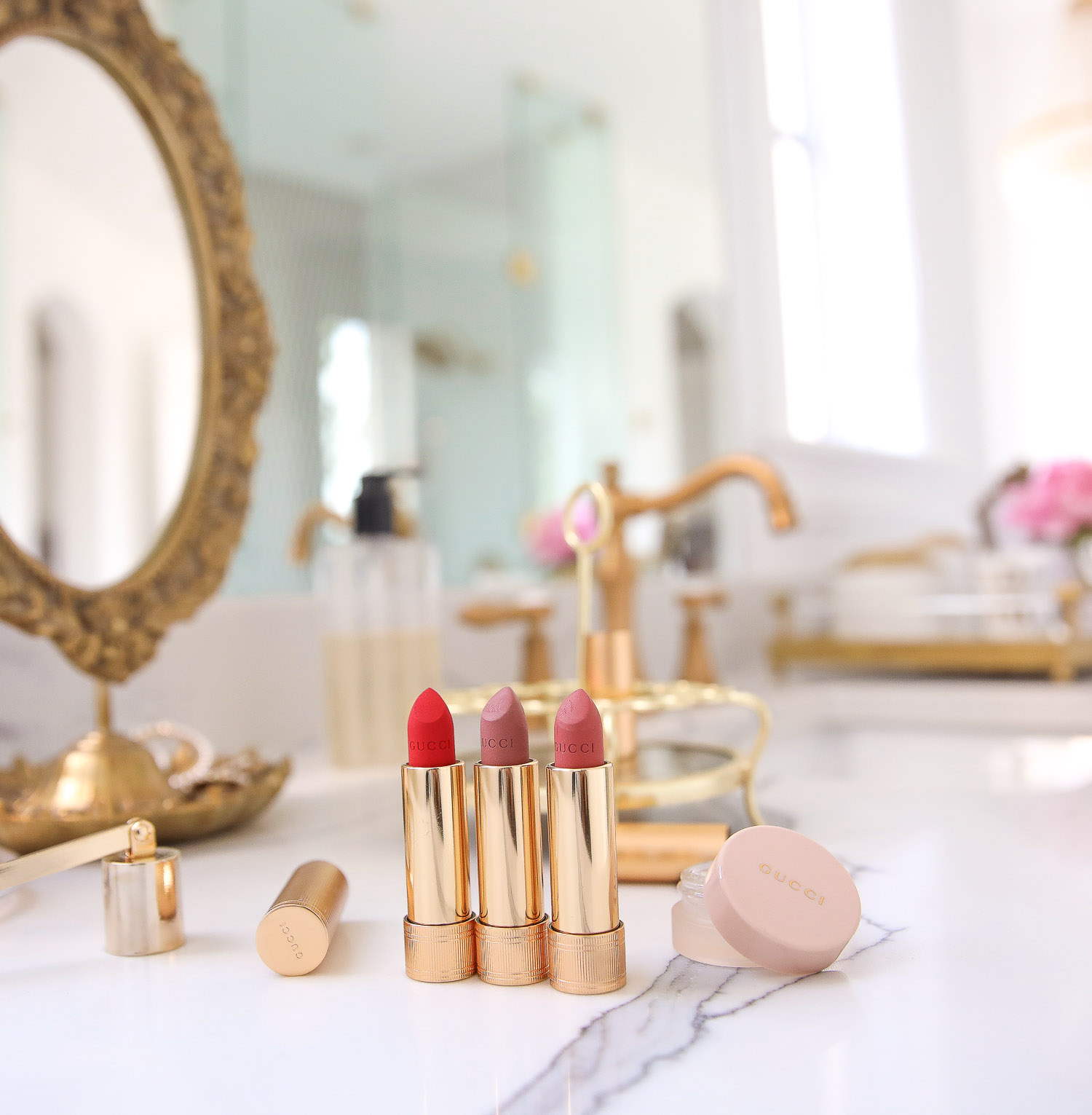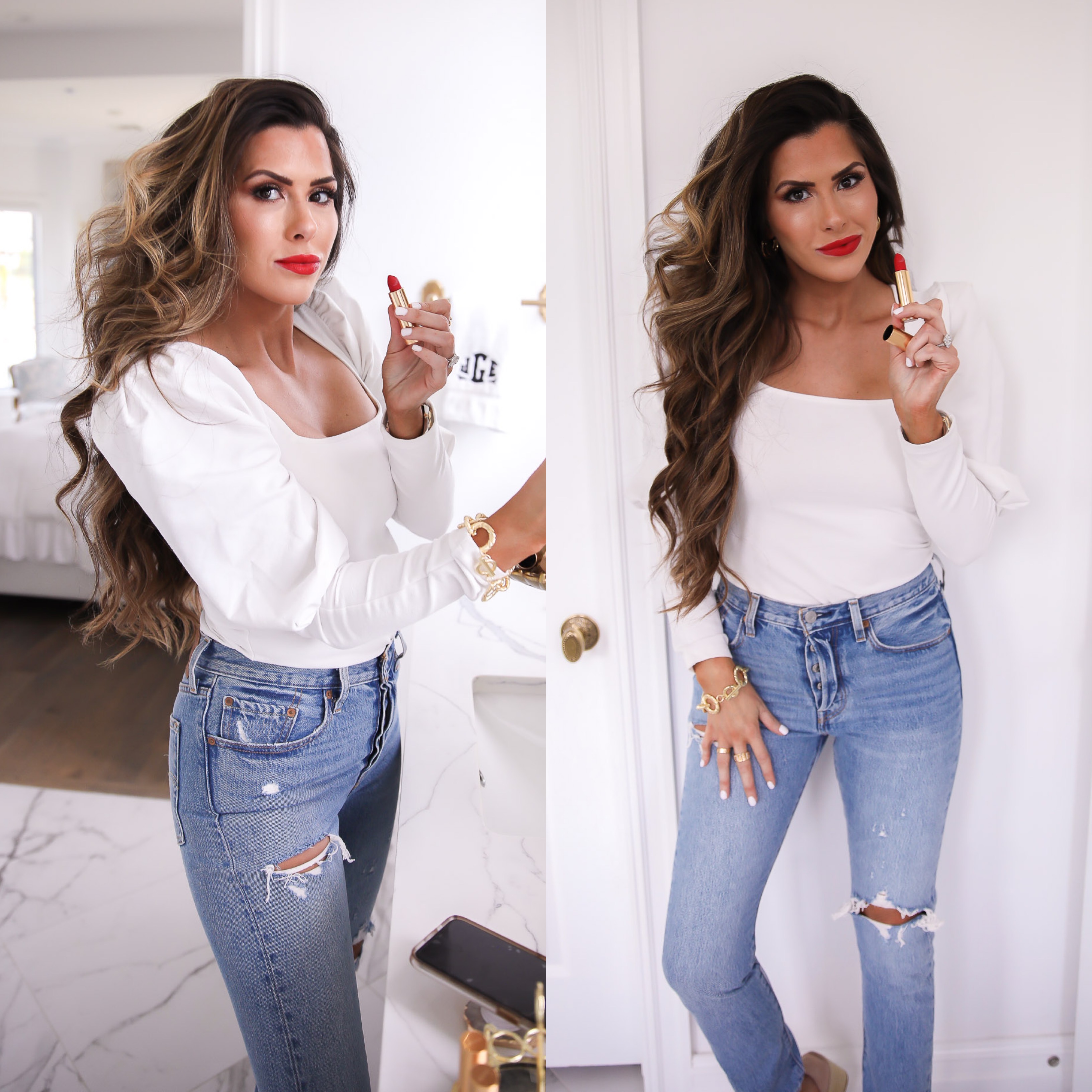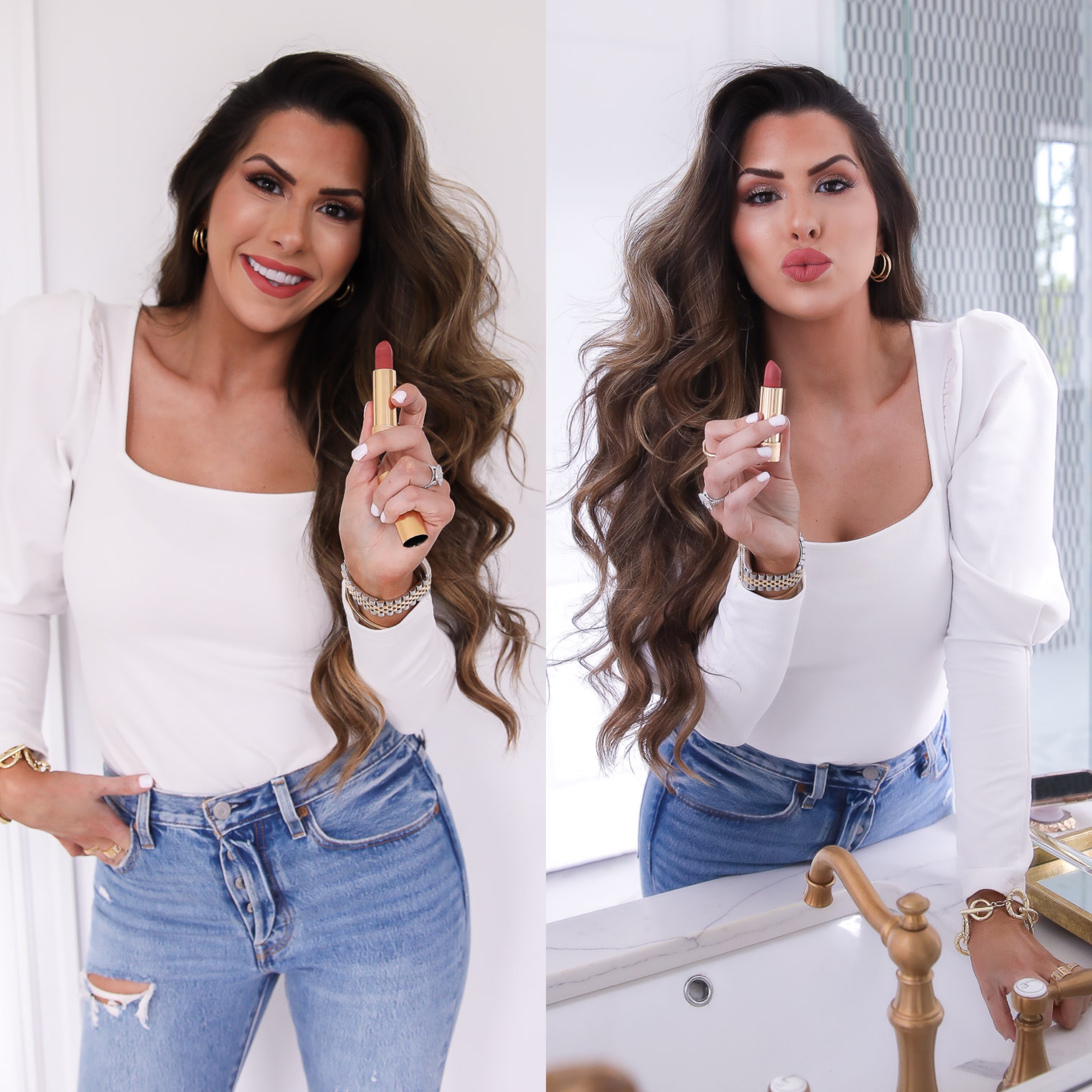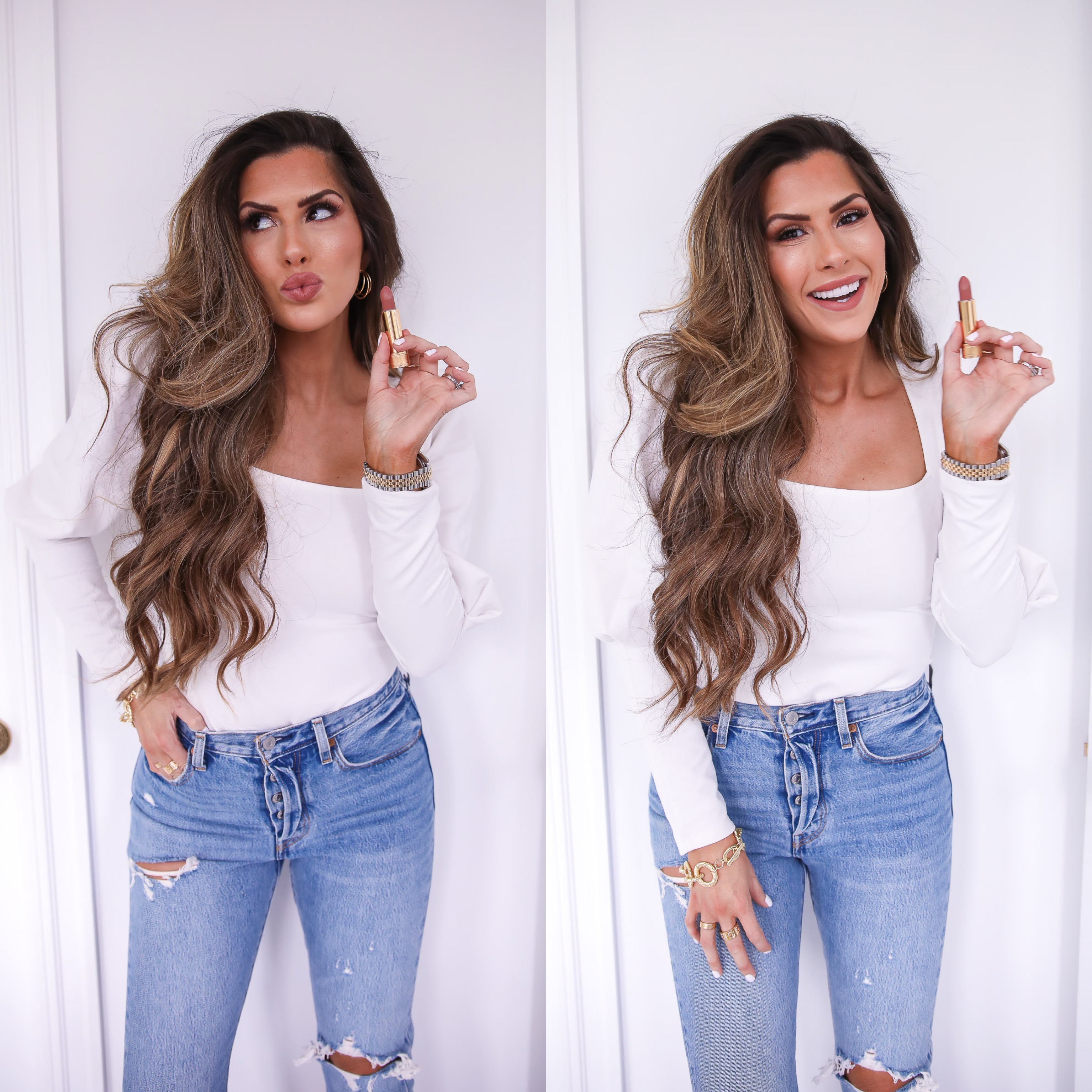 Thank you to Sephora for sponsoring today's post.
Which Rouge à Lèvres Matte Lipstick color that I featured do you like most?  Let me know in a comment below!