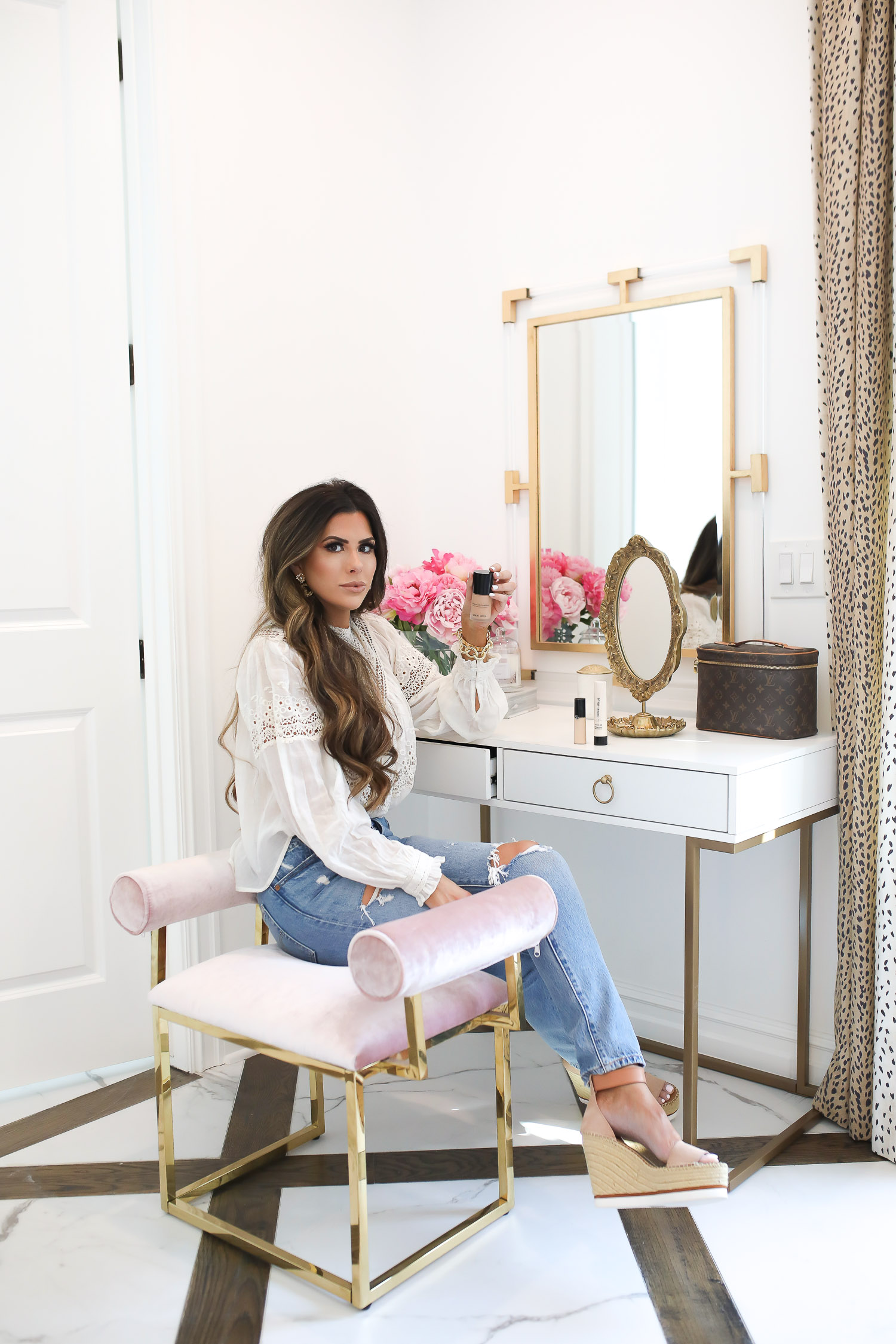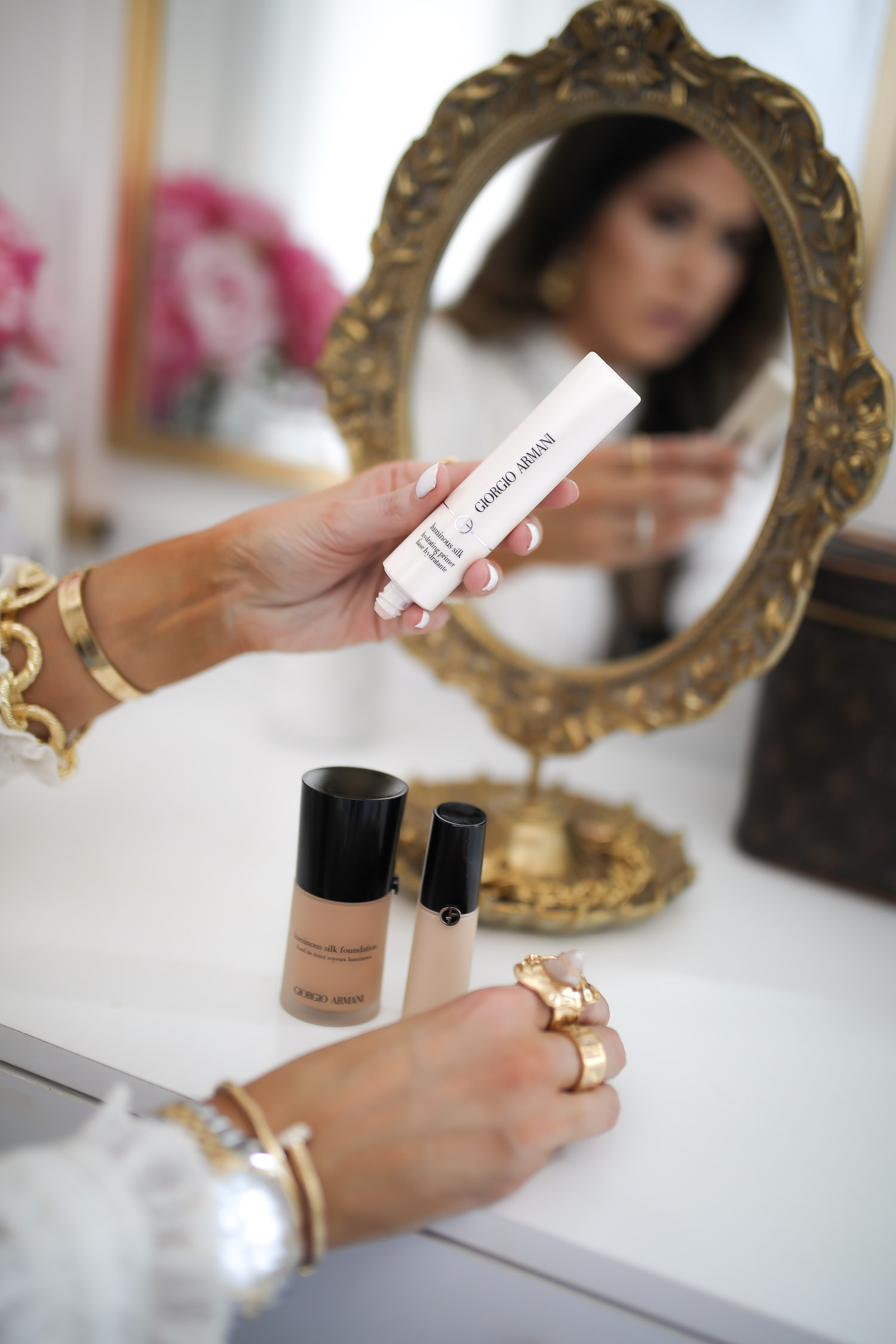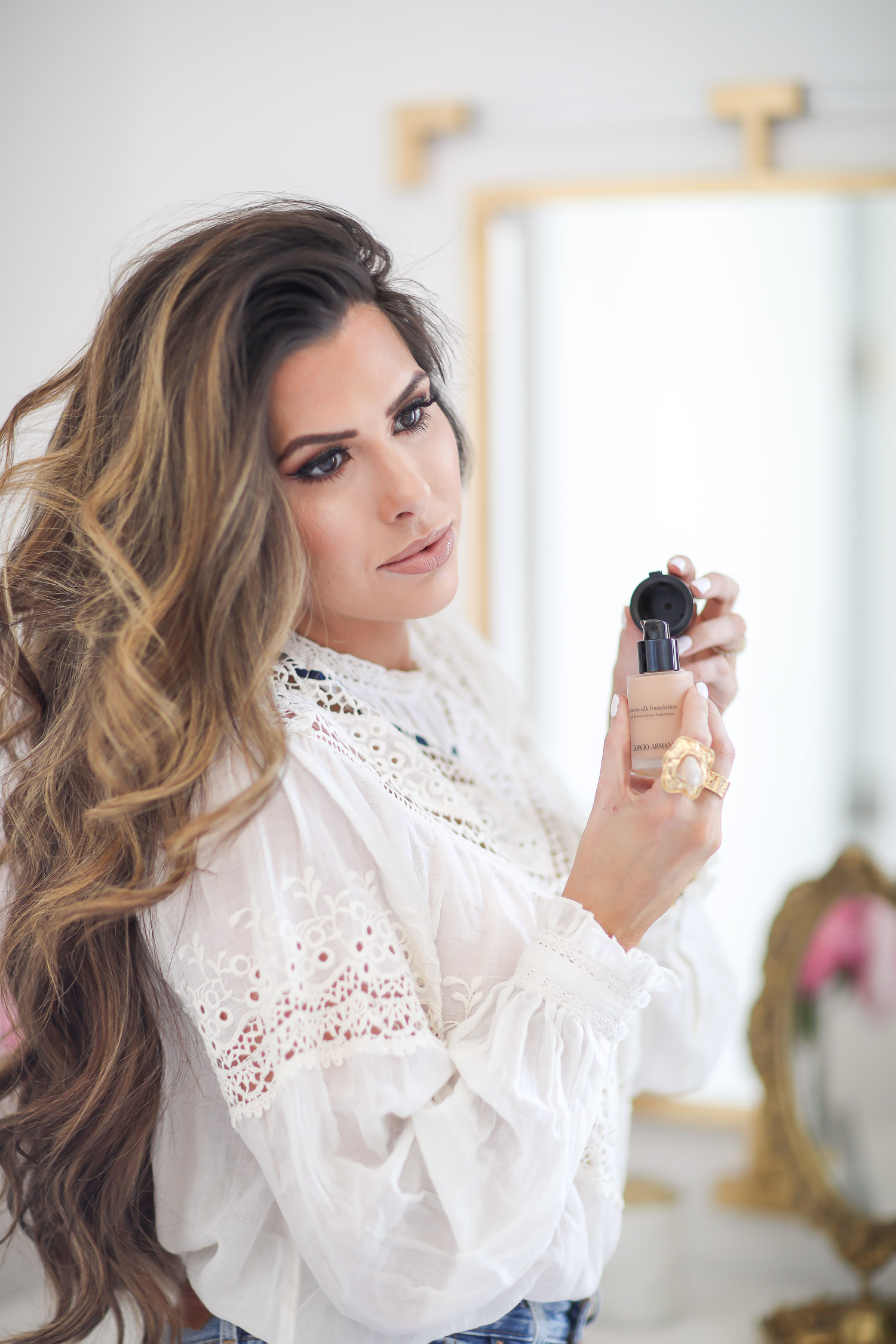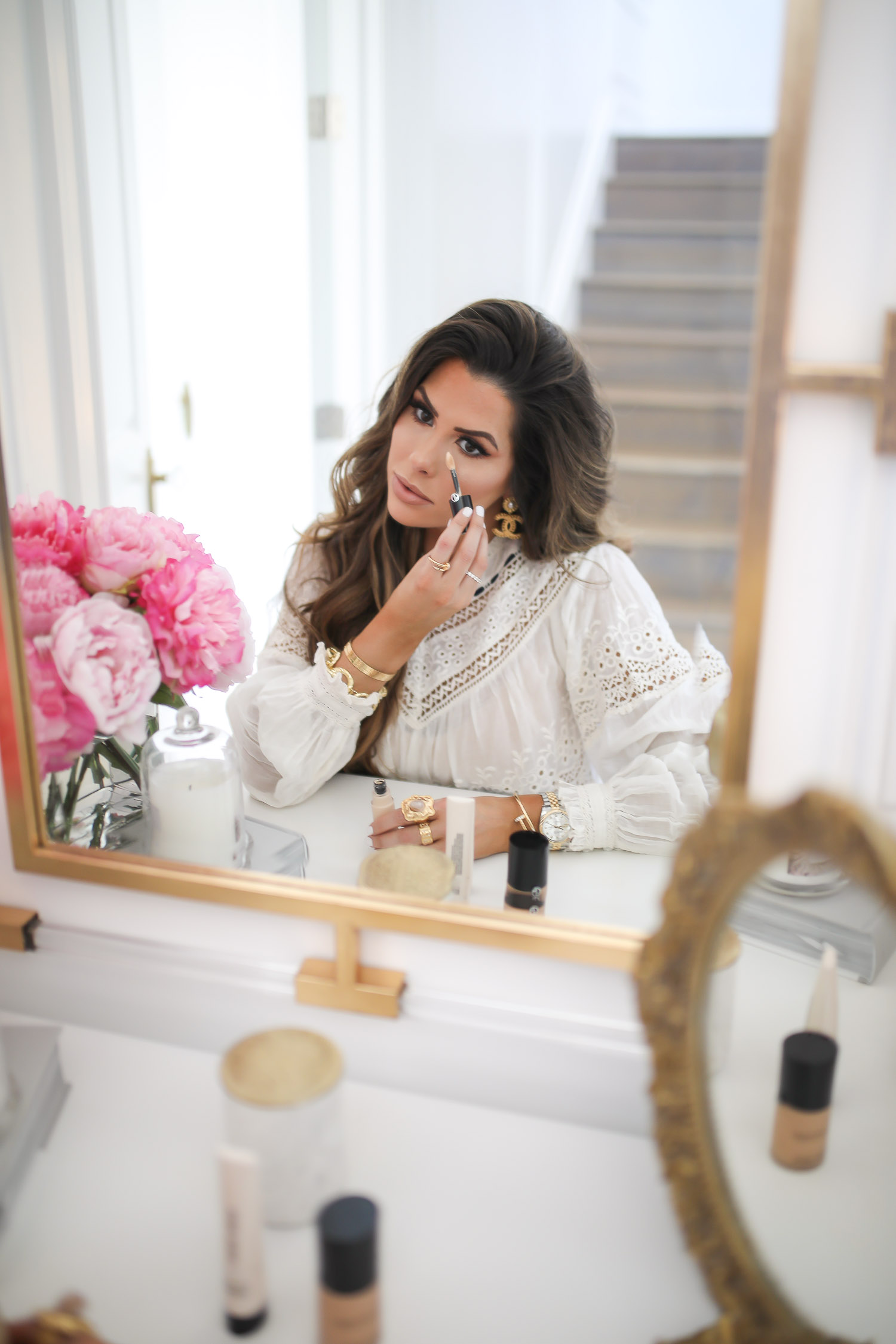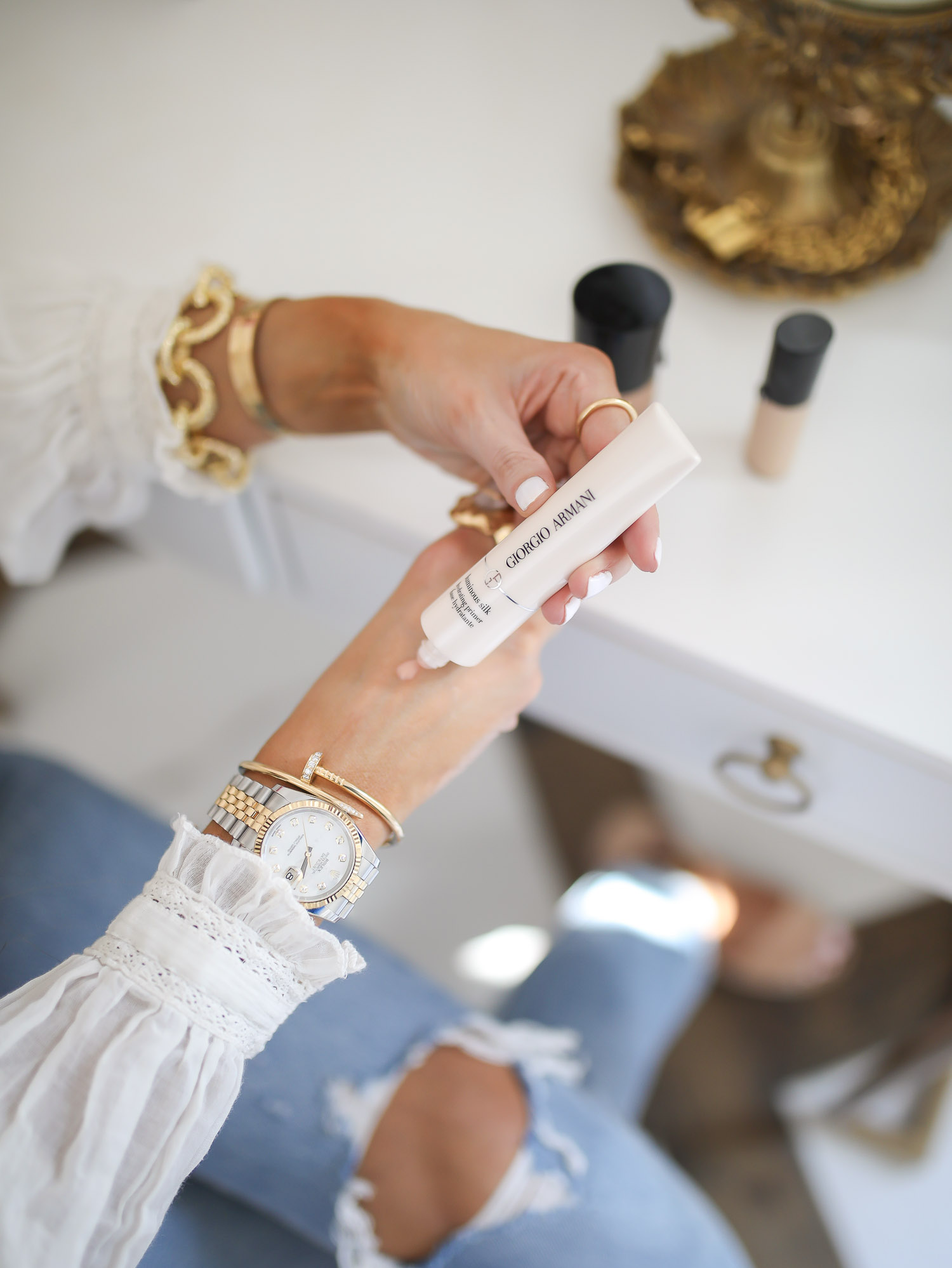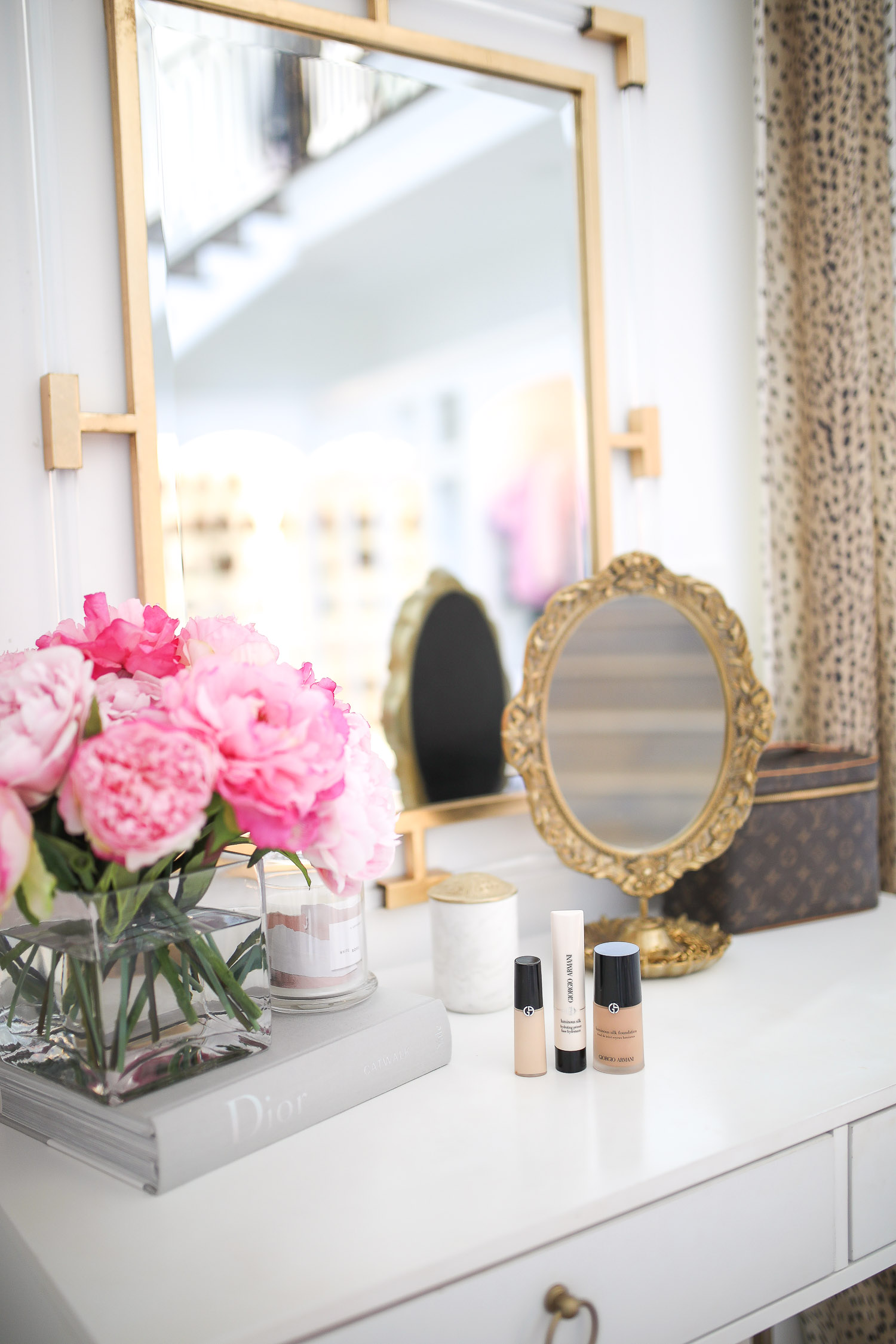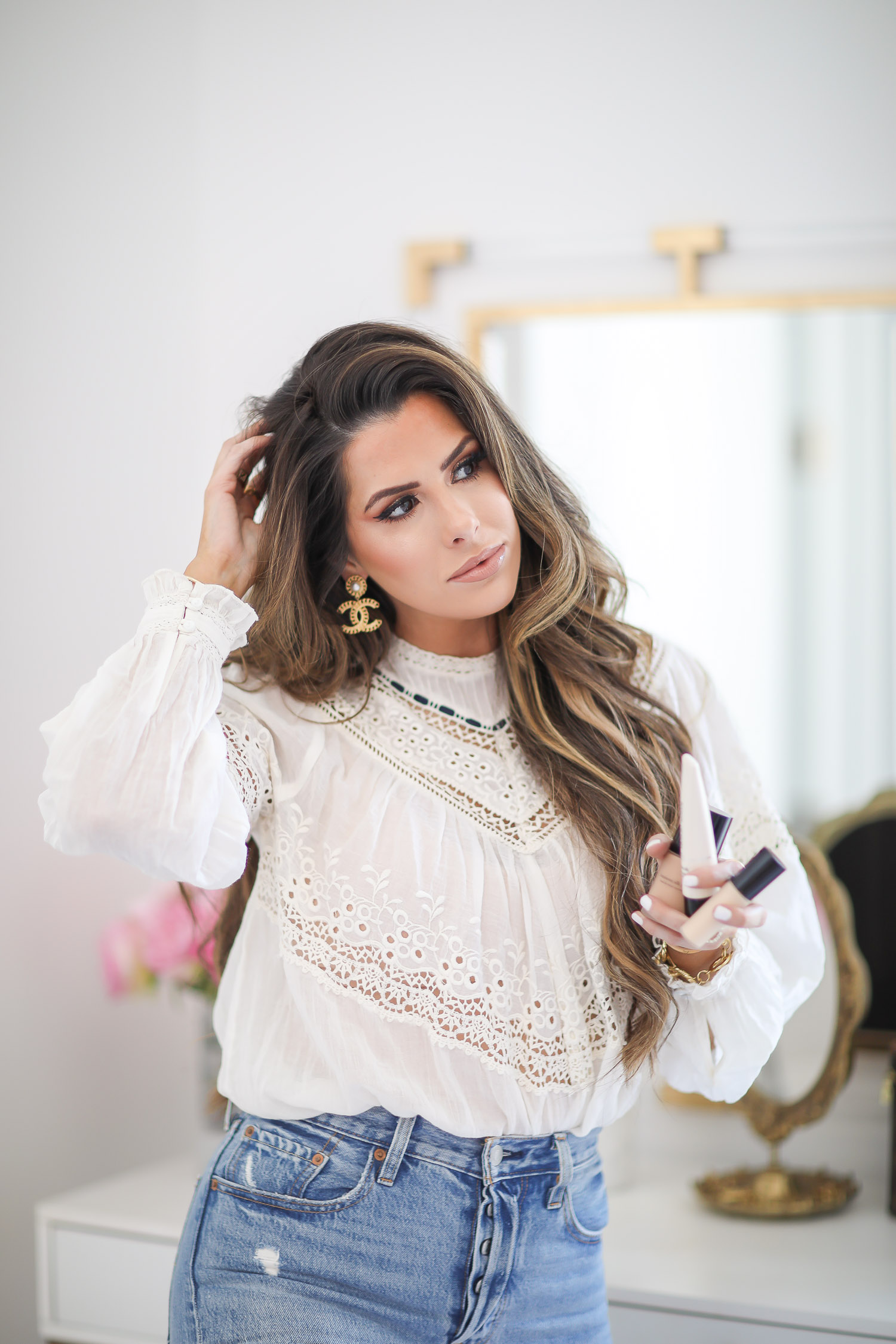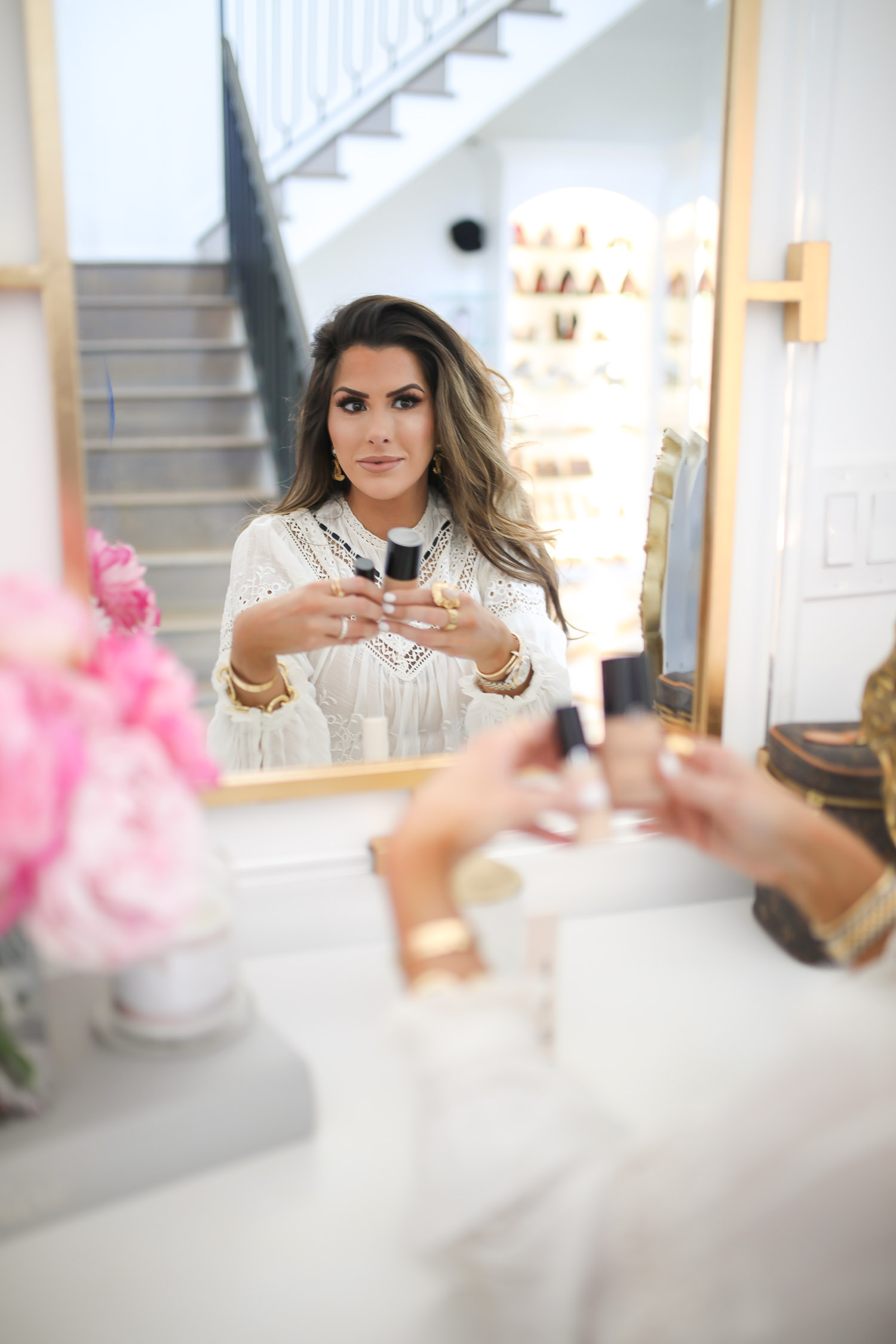 GIORGIO ARMANI LUMINOUS SILK PRIMER, CONCEALER, FOUNDATION REVIEW
I know I've post a lot of beauty lately but I want to tell you about the Giorgio Armani Luminous Silk Hydrating Primer while the Sephora Savings Event is still happening. Rouge members have until 5/1- don't forget to place your orders quickly because these promotions don't happen often and also – things are selling out quickly. *Just a reminder: Rouge members get 20% off 4/17-5/1, VIB members get 15% off  4/21-4/29 and Insider members get 10% off 4/23-4/27. Use code SPRINGSAVE to redeem online, and just a heads up that the code can be used multiple times!*
Okay, on to makeup talk!! I have posted about this foundation before, but the Giorgio Armani Luminous Silk Foundation is still one of my favorite foundations and they are celebrating their 20th Anniversary this year [fun fact!]. I actually used to love their Power Fabric foundation and many of my friends and family saw how amazing it was and used it as well. However, I've worked really hard on my skin and need less coverage so the Luminous Silk works really well for light makeup days for me! I know a lot of people really like it for daily use because it has a natural, yet glowy finish – yet still covers flawlessly. I love to wear it when I want a lighter foundation, but it also is buildable so it can provide however much coverage you need. The best thing about it though is that it has a luminous finish that leaves your skin slightly dewy and looking naturally flawless. [I wear shade 5.5] It is oil-free too, so it won't make your skin greasy or anything. Its a very natural look – yet still smooth & flawless. I have a hard time explaining it because it is different than what I wear on full coverage days! Since I love their foundation, I had to try their new Luminous Silk Concealer and OMG- I'm in love! It is seriously such a good concealer, you could even wear it by itself on no makeup days [or if you're just at home, like most of us are right now!!] It is medium coverage, but it is also buildable like their foundation, so you can use more or less depending on how your skin is day-to-day. It's not dry at all – it is luminous and light just like the foundation. It does not look thick or cakey at all – but more glowy and natural. The applicator makes it easy to use, and I just blend it in a little bit and voila! I liked that it is hydrating and didn't crease like some do, and it has that luminous look so it seems less like makeup, ya know? They say it lasts up to 24 hours, and even though I don't wear makeup that long, I could tell it would have stayed put!! It comes in 20 shades so I know there is a shade of everyone [I wear shade 3].
I also HAD to try the the Luminous Silk Hydrating Primer – the name alone grabbed my attention as soon as I saw it on the Sephora website! To be honest, anything that has the word hydrating in it catches my eye.  A good primer is SO important, and this is one is a great option if you need a super hydrating, smooth foundation. It's very thin and lightweight but has a glowy finish so you could wear it alone. I first tested it on my hand and I could tell immediately how it sat on my skin and then absorbed that it was going to be a hit because it softens your skin and preps it for the makeup to stick on – if that makes since?! It has the same lightweight feel and glowy finish as the other makeup in this line, so it gives your skin a radiant, luminous glow that doesn't dry it out, and doesn't feel oily at all [in case you are worried about that.]
I think if you are not a fan of a full coverage foundation, but you want a flawless, smooth look – you would love this. I notice that many people with even skin tones look like they having naturally perfect skin when they wear this foundation. That is actually what attracted me to it in the first place!

Have you all tried this product line?? Let me know in the comments!
Thanks to Sephora for sponsoring today's post.
Ae you going to try the Giorgio Armani Luminous Silk Hydrating Primer?  What's your current favorite primer?  Let me know in a comment below!