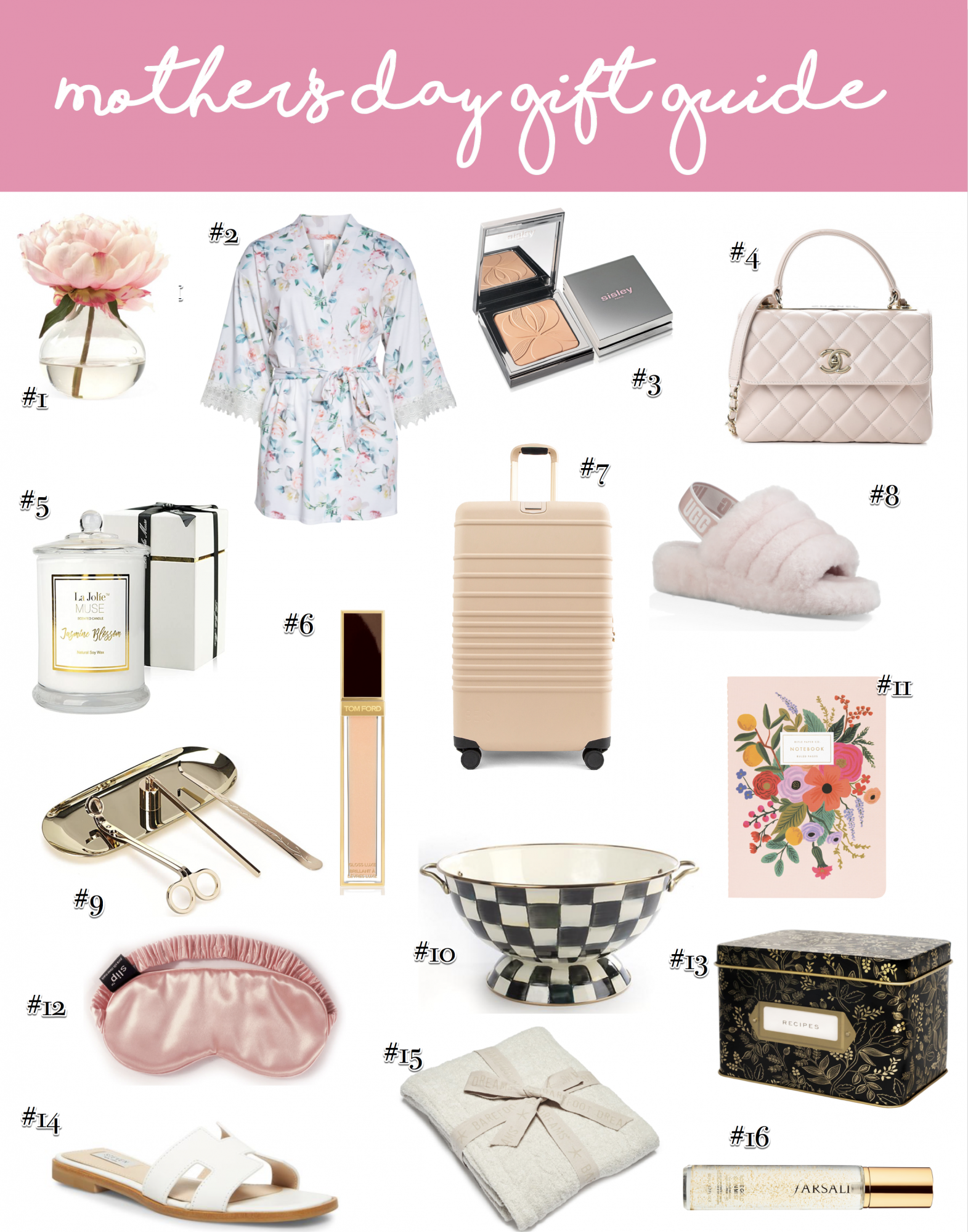 MOTHER'S DAY GIFT IDEAS THAT MOM 💖 WOULD LOVE:
#4. Chanel Bag
#5. Jasmine Candle 
#6. Tom Ford Gloss Luxe Lip Gloss 
#7. BEIS Luggage
#8. UGG Slippers
#10. MacKenzie Childs Enamel Bowl
#11. Garden Party Notebook Set 
#12. SLIP Pure Silk Sleep Mask
#13. Rifle Paper Co. Tin Recipe Box
#14. Steve Madden White Leather Sandals
#15. Barefoot Dreams Throw Blanket 
#16. Farsali Rose Gold 24K Skin Mist 

*A Few Other Gift Ideas for the Mom Who Has Everything*
These beautiful garden rose bouquets from Grace Rose Farm are so pretty- they sent us a bouquet and the presentation was so pretty- they come in a gorgeous box all wrapped up with instructions and food included! Use code EMILYGEMMA10 to get 10% off of your order.
A subscription to Storyworth! StoryWorth is something I just recently found out about and it is so cool! It is basically a subscription service, where they send you or a family member weekly email prompts with questions about your life/memories/etc. and at the end of a year, they send you a beautiful hard covered album full of stories! It has been such a fun way to grow closer to my mom and I have loved hearing more about her life from questions I never thought to ask. They are having a Mother's Day sale right now, so you can get $10 off of your order!
What are your favorite Mother's Day gift ideas?  Let me know in a comment below!