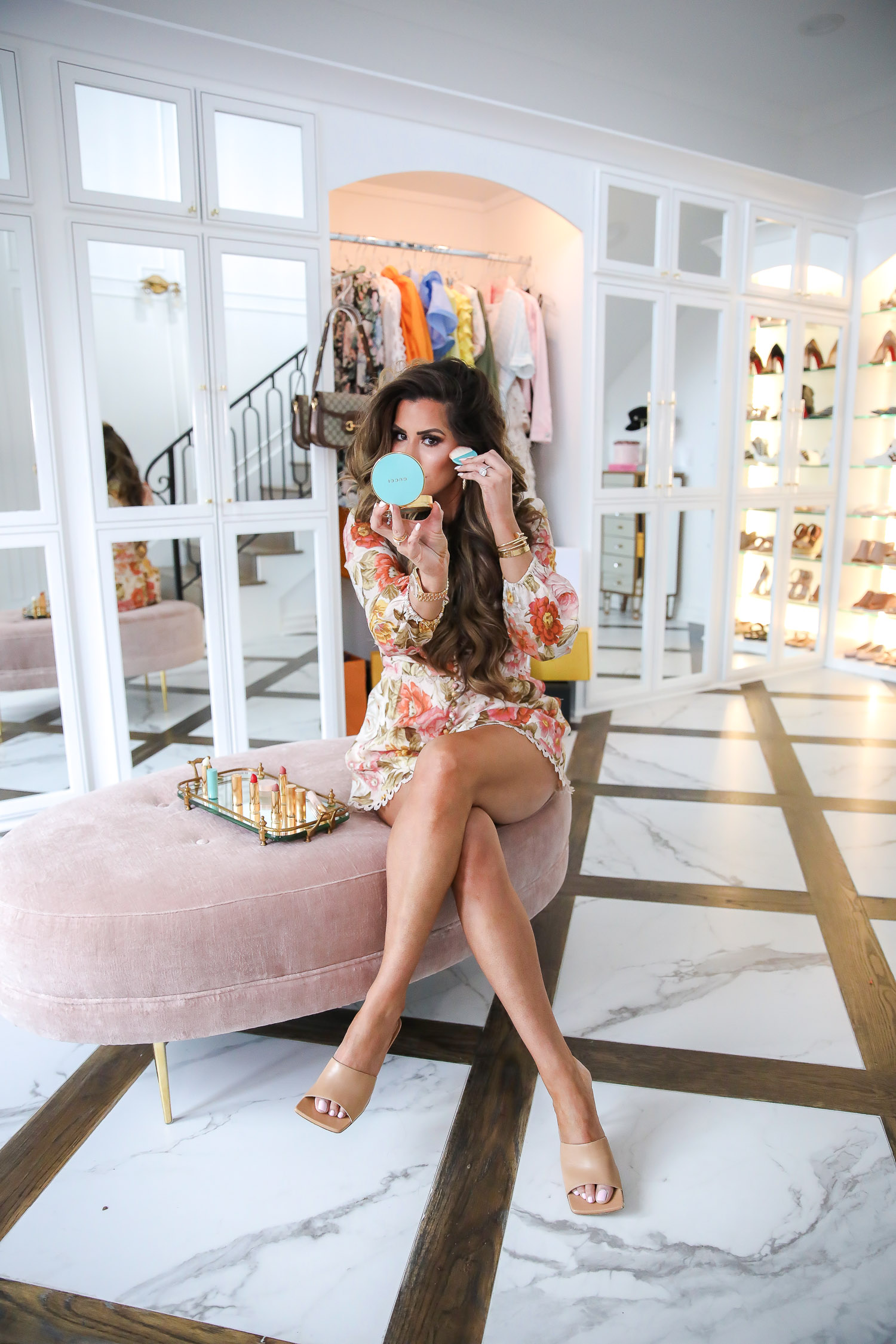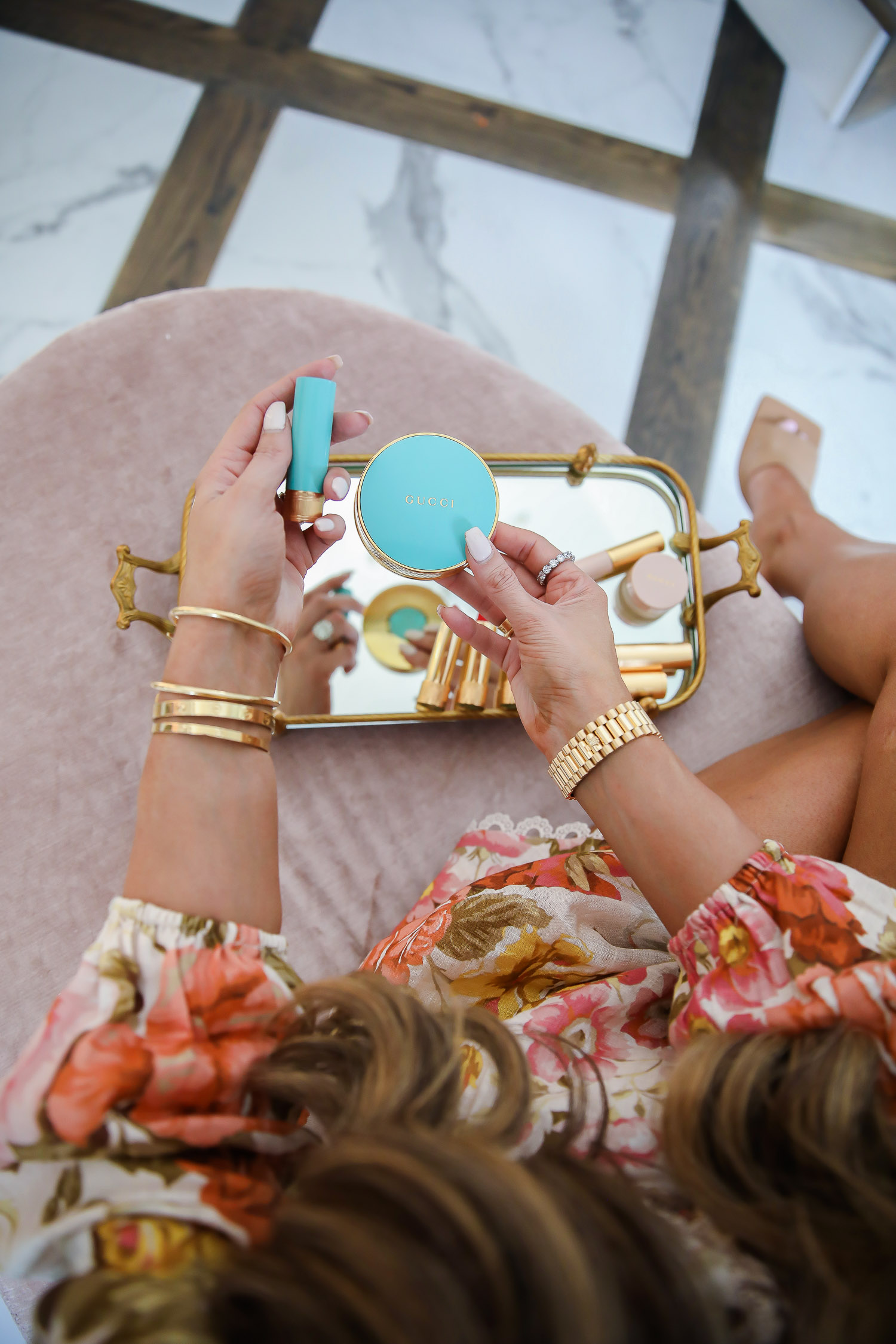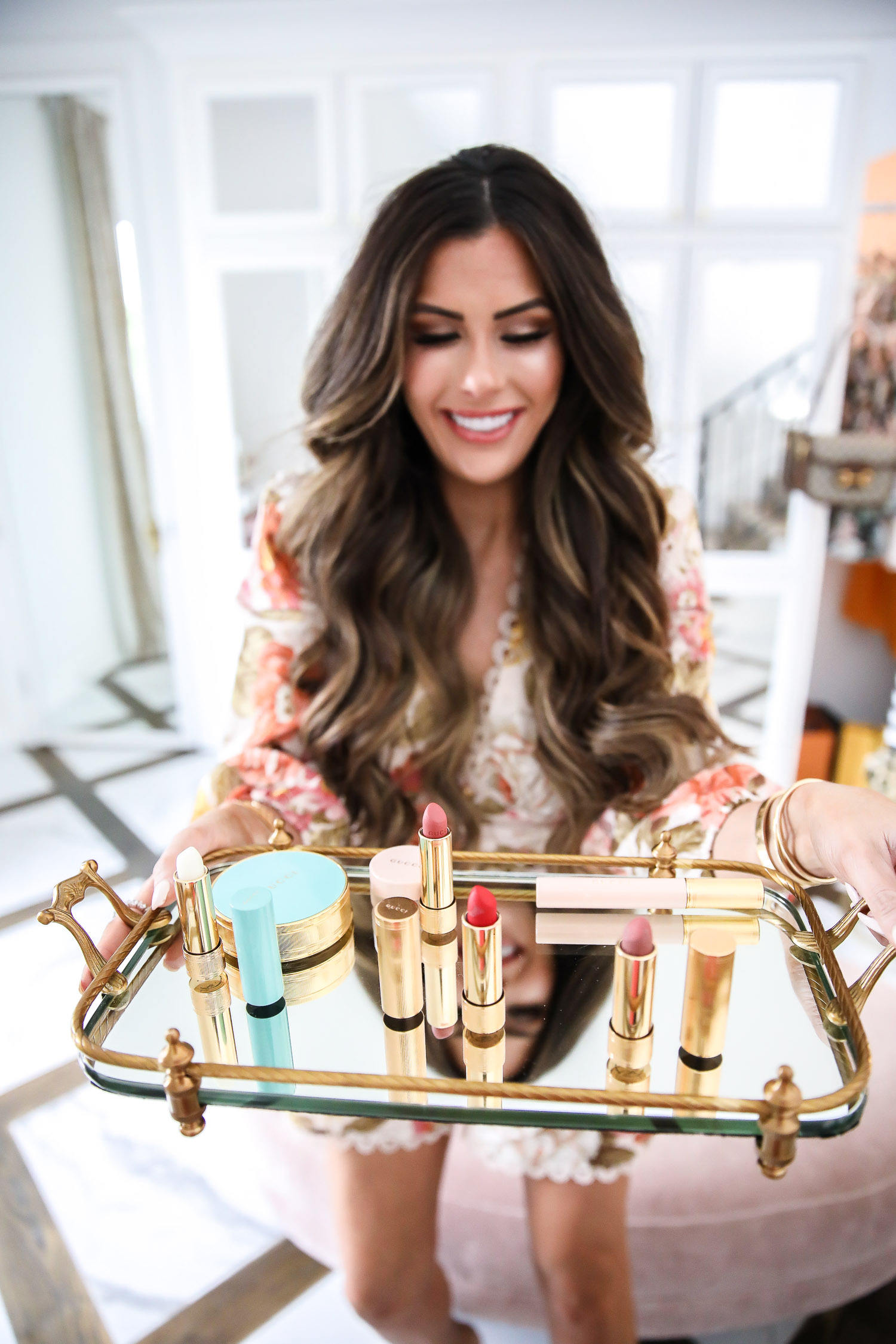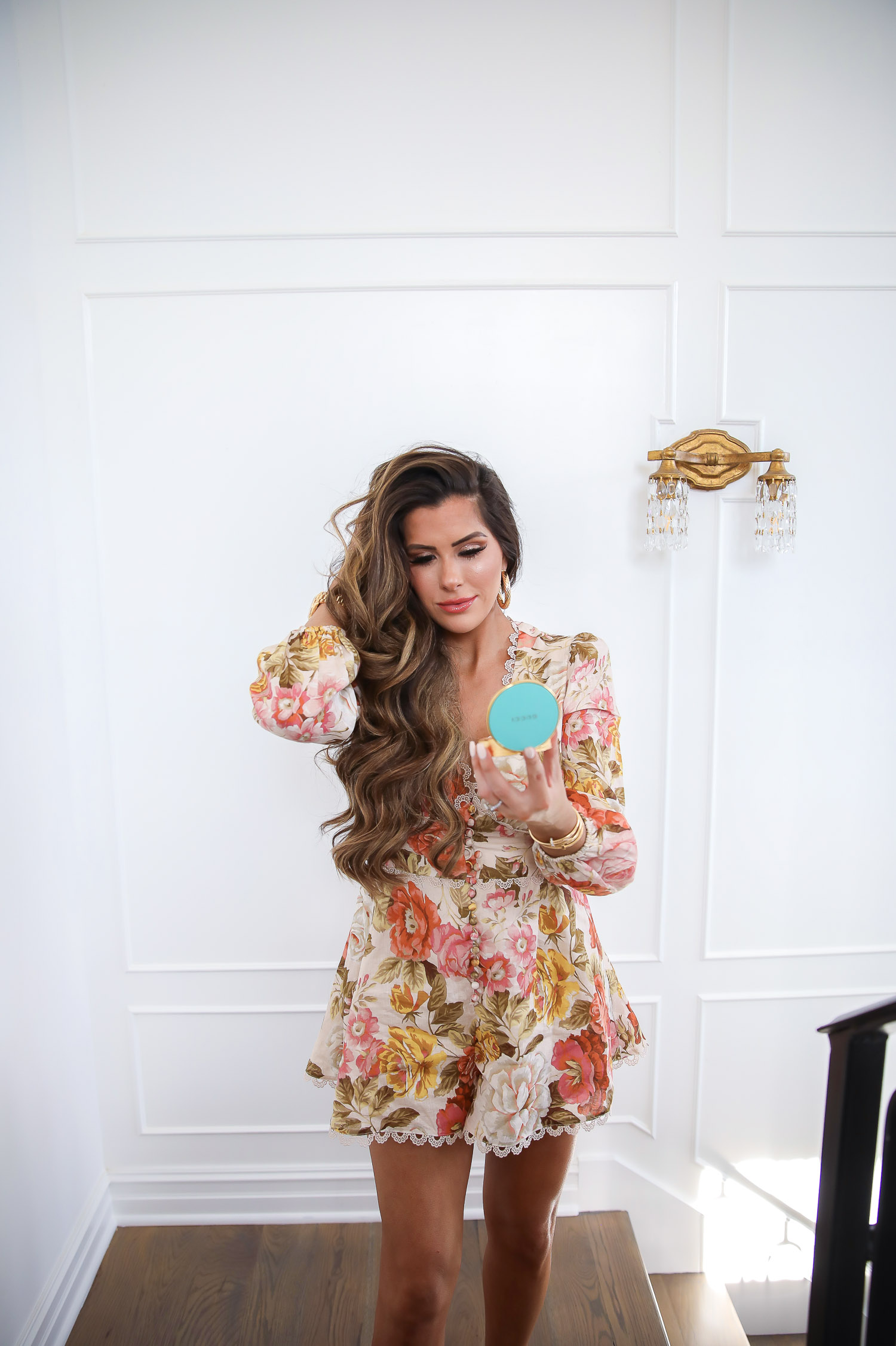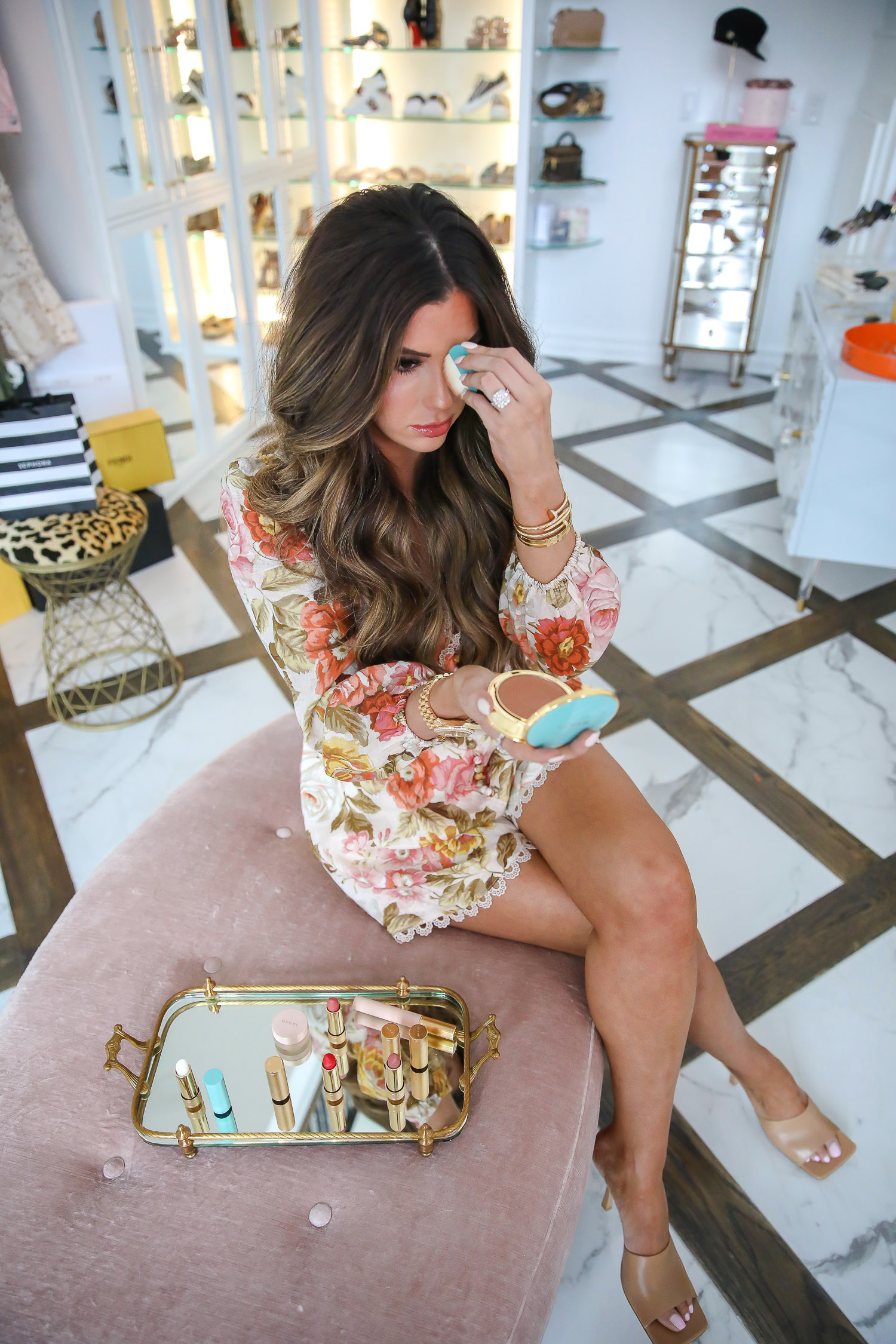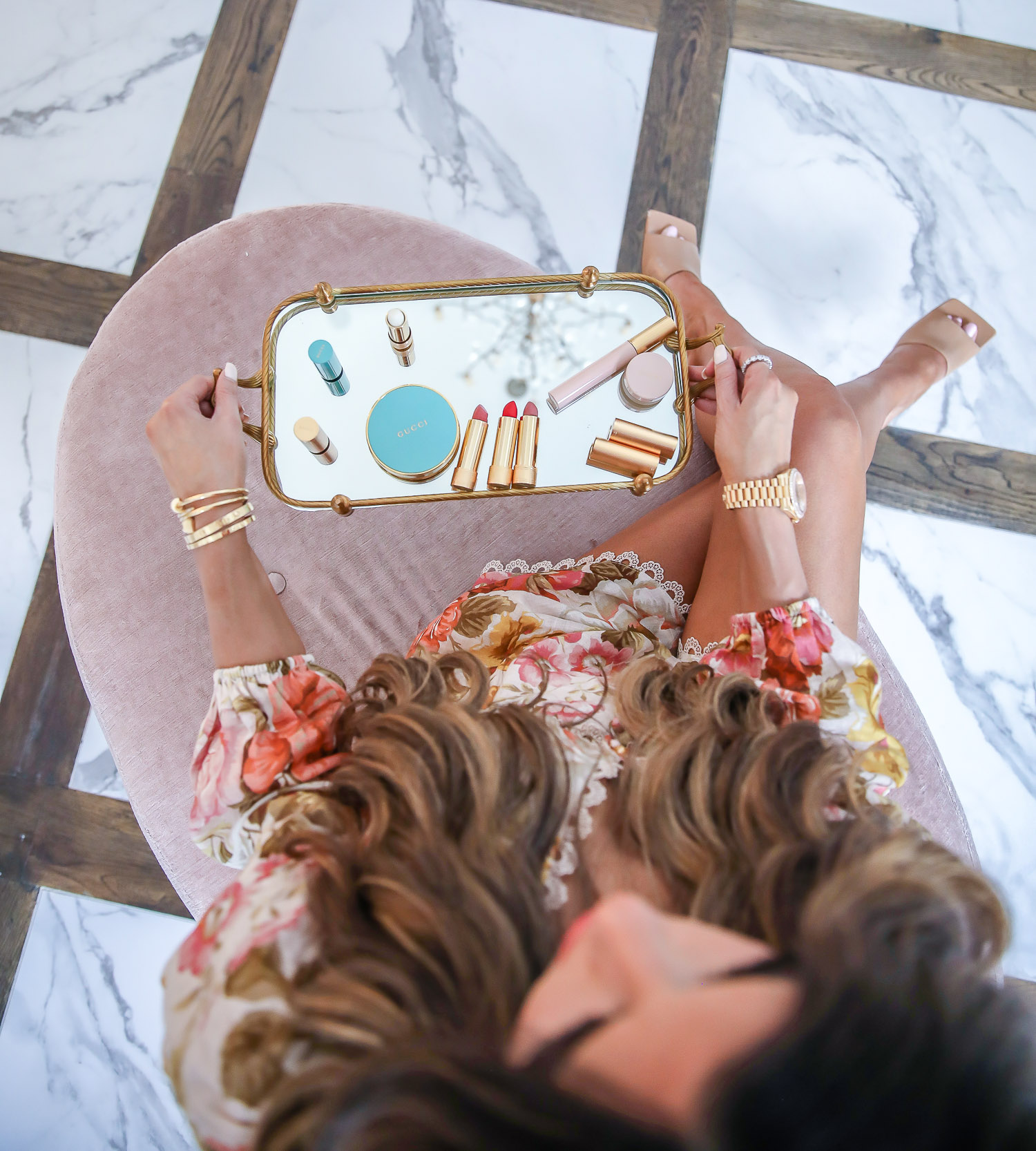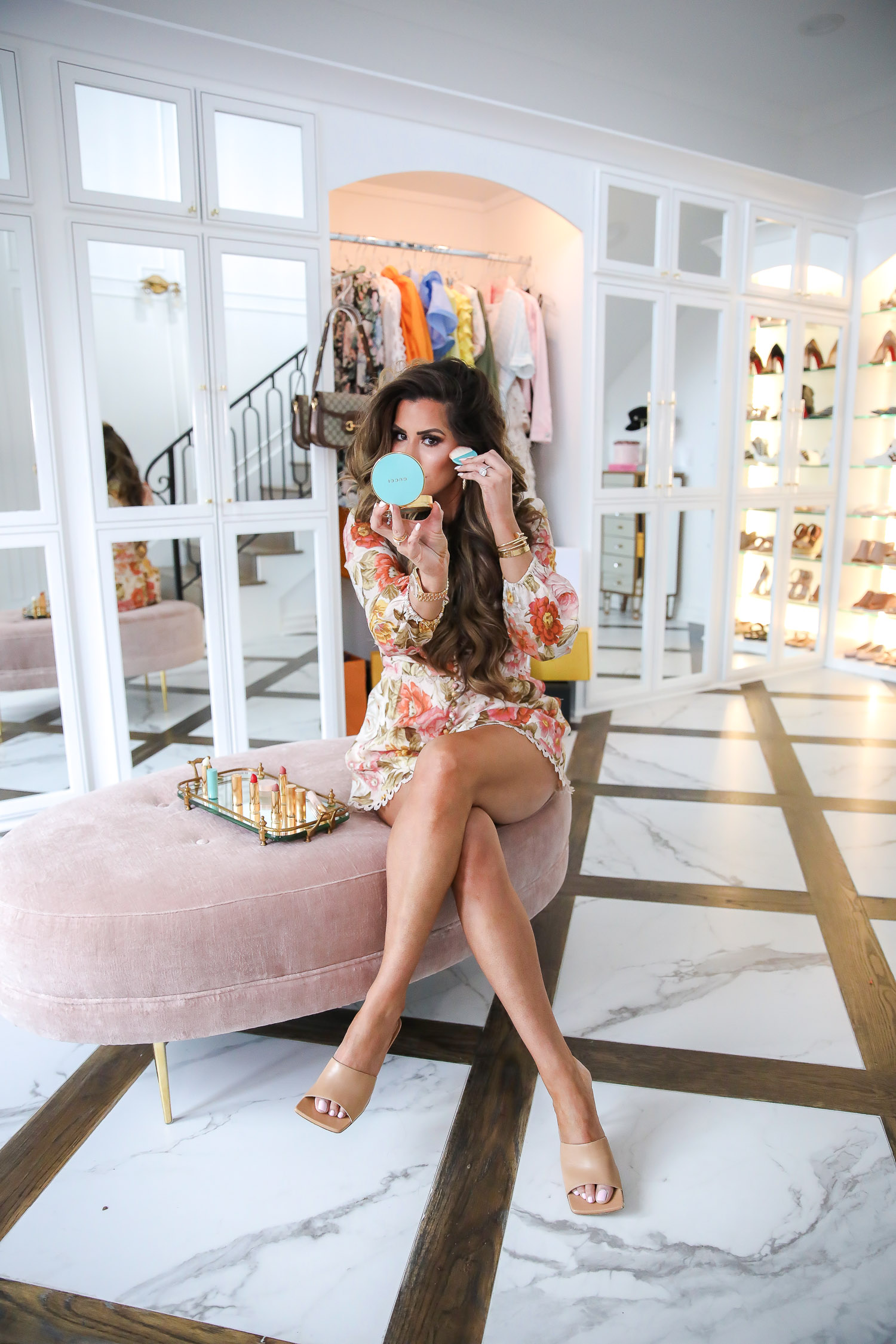 GUCCI BRONZER REVIEW
Ahh, I have been so excited to talk about the new GUCCI Gucci Poudre De Beauté Éclat Soleil Bronzing Powder because I've been trying it out over a period of several weeks and I have really loved the formula. I've reviewed the Gucci mascara, lipstick, and lipgloss already and haven thrilled with all of them. First things first, it's Gucci – so everything is so well done and honestly the packaging is to-die-for. I actually leave all of my Gucci makeup out as 'decor' because its so beautiful and striking. Now that I've explained that, I have to say that I've been loving all of the new products as far as wearability / functionality go… including the bronzer. I'm actually extremely picky with bronzers – it is probably the #1 thing I am most picky about if I am being honest when it comes to makeup. So I wear the shade 'Medium' / 3 and it is perfect for a summer, sun-kissed tan bronzer – not orangey at all and wears well on olive skin like mine. The formula is interesting in that they made it a very soft, "silky" and almost creamy to the touch so it is easy to apply and actually helps to smooth away imperfections. It does come with a small brush in the compact and I actually recommend keeping it there because it really comes in handy. I like having it when I am on the go and wearing a hat or something and my bronze fades from sweat/hat wearing, ya know?! The formula is also created to be buildable and breathable – it is very light weight so you can't really mess up application since it blends out well. You will not be 'spotty' at all if that makes sense. Also, I love that they had a few color options to choose from – all are actually really nice and ideal for a glowy, summer look.
Also, just thought I'd mention I have been trying out the new GUCCI Baume à Lèvres Lip Balm [in shade 1 'Josyln Clair'] and it is also SO nice! Again, they kill it on the packaging – it is so glam on the outside but the balm is very nice. I have the clear shade and it hydrates and also leaves a shiny finish on your lips which is something I look for in a lip balm. I prefer balms that leave a shine so that you look a little more put together even when wearing no makeup and it also makes your lips look a little fuller. You can get shades other than clear – they have a plum, pink, and reddish-pink. The shades are all really pretty and you can actually use these lip balms on your cheeks as a blush.

Read my reviews on the Gucci Mascara  HERE & the Gucci Lipstick and Lip Gloss HERE
 Thanks to Sephora for sponsoring today's post. 
What did you find most helpful about this Gucci bronzer review?  Do you have a favorite bronzer that you love to use?  Let me know in a comment below!