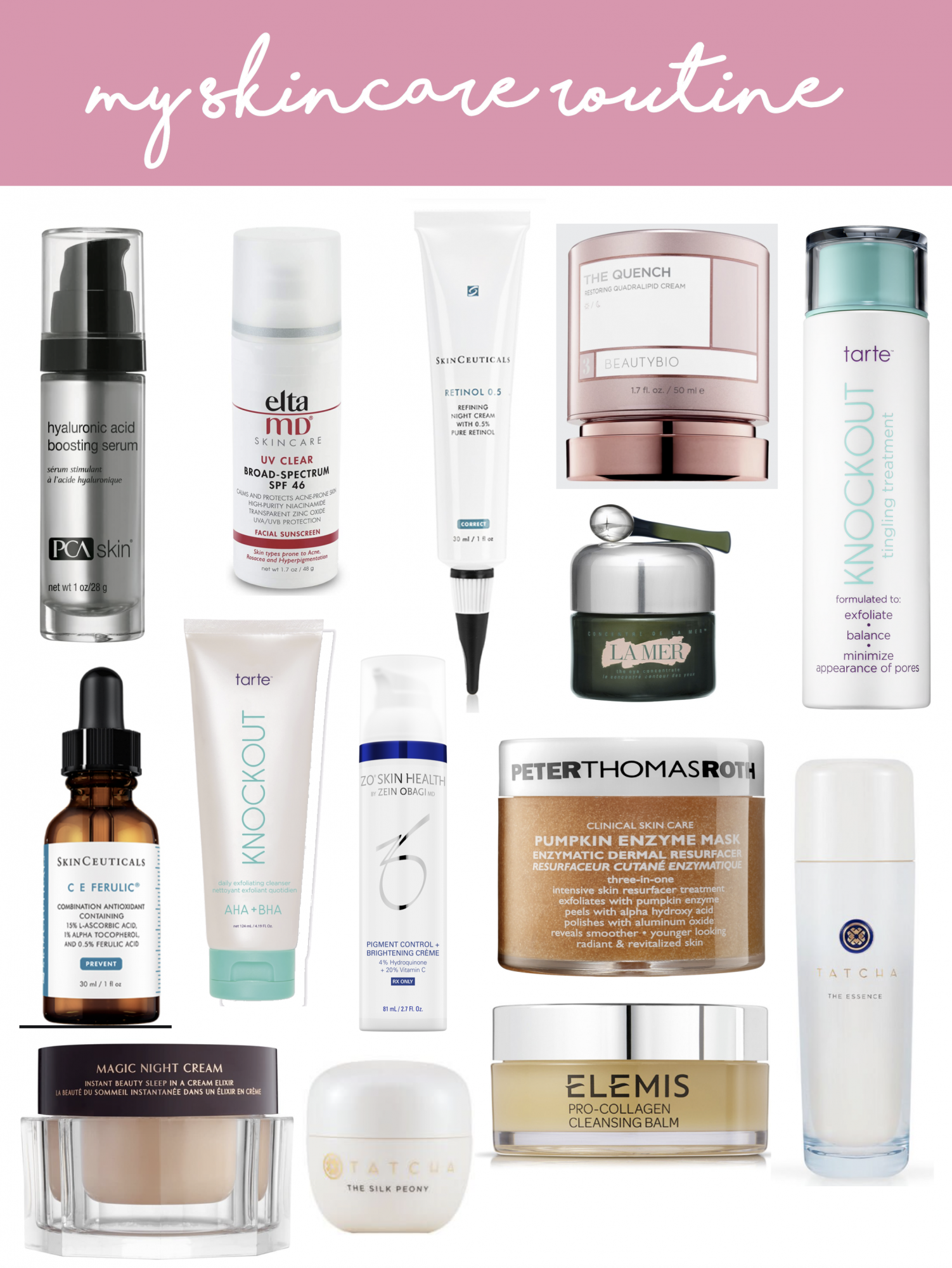 HOW TO GET RID OF MELASMA \\ MY UPDATED SKINCARE ROUTINE
CLEANSING || Ah, cleansing. This is a tricky in my opinion because it varies for everyone – especially making wear-ers. I personally double cleanse my face any time I wear makeup – even a light amount of makeup. I find that this helps tremendously in keeping your skin actually clean – and not just clean from what your eyes can see. Also, I find that a gentle cleanser is best. Something that will simply clean & remove all dirt, makeup, etc. If you are on a budget I recommend going with THIS cleanser – especially if you have dry skin. My realtor is close to 60 and I noticed she had amazing skin and she said that THIS hydrating cleanser was the game changer for her so I purchased it as well! I've read and watched series where physicians review products and they always go back to that brand and say its all you really need! ‼️ Nowww, myself on the other hand, I go a little more intense – but all with good reason. So, on a day where I've worn makeup I use the Elemis Cleansing Balm [code GEMMA25 for 25% off!] to remove my makeup. I love this balm because it melts your makeup off and also nourishes your skin making it softer. I also am obsessed with the smell & how well the cloth that comes with it works. It works in your favor to really soften your skin & loosens the makeup up so that it just comes right off. For my second step in cleansing, I either use a gentle hydrating cleanse [like the one mentioned above], or a Dr. ZO Obagi hydrating cleanser [which is not cheap], but mostly I have been using Tarte's Knockout Exfoliating Cleanser. TBH, like full disclosure, I received this in PR one day and thought 'Tarte? Skincare?! Hmmmmmm…🧐" – really and truly thinking "no! they are makeup, not skincare!" But! low and behold, I fell in love with the cleanser right away. If you are new here, I get a lot of stuff in PR & I constantly purchase new 'stuff' and I constantly try everything! Seriously – I give everything a shot. I gave this ONE shot and immediately loved it. Also, I did Accutane about 4 years ago after battling acne & terrible cystic acne for nearly a decade and I do not have 'good' skin – in fact, I have scars and I recently noticed I am getting a small blemish here & there – and this cleanser helps to keep those away since it has the different acids [including salicylic]. It's a lightweight gel and smells like peppermint – which is so refreshing/invigorating. It has vegan AHA & BHA in it – which are the acids that help to exfoliate, remove dead skin, & that just leads to better looking pores & skin! Also, has lactic acid in it – and that is what I used while pregnant to keep my skin in good shape. Lactic Acid is one that is pregnancy safe and not only does it help with exfoliation but it helps with HYDRATION!! Okay, finally, I thought I'd mention some masks I use in this section because I do them after I remove my makeup. I use the PTR Pumpkin Enzyme Mask  probably 2-3x per week [it recommends 1-2 but my mom & I both use it often!]. This product is a MUST MUST MUST. No matter what the skin type – you will love this. I will warn you, it burns for about 10 seconds when you put it on – mainly if you use really strong products like retinols usually or the first few times you use it. It won't always burn! But, you put it on our face and rub and then let it set for a bit. Just wash it off with water and your skin will be noticeably smoother, brighter, flawless looking! Seriously. This was not something I discovered on my own either – it was after in a PR package for my mom and a reader said "oh she will love that!". She came to my house about a week later and I said "omg your skin! MOM! What did you do!" and she goes "oh that little orange tub!".  Its amazing! [My mom and I do all of the same skincare, just FYI!] I see the biggest difference when I wear makeup though-  my makeup looks os much smoother if I used this the night before. Another mask I love is the Charlotte Tilbury Goddess Skin Clay Mask because of the way it smooths and tightens my pores. It also had vitamin C in it with helps to brighten and hydrate as well.
TONING + ESSENCES || Next up is using a toner and/or essence. I don't do both consistently. I'll be honest, this can be a lot of steps and I am guilty of not doing all of the steps. You don't have to do all of these steps – I know it can be expensive and also intimidating so I'll fess up that this is a step I don't always do. I mainly use the toner in the evening. My favorite toner lately is Tarte's Knockout Tingle Treatment Toner – it is similar to the cleanser and I feel like it makes my skin look smoother & more flawless. This toner in particular is used to really balance your skin – you won't get more dry or more oily from this. It helps to really clean my face one last time before I apply my serums & moisturizers. It has the same acids as the cleanser so that it works to get rid of fine lines, acne, etc. Another great product is the BHA Blackhead Power Liquid – it helps decongest your pores, reduced the look of enlarged pores, and  exfoliates without causing too much irritation. The next step is using an essence – I used to be obsessed with the SK-II essence but since then I have tried a few others. When I find something I like I notice that it only works for me for 4-6 months so I rotate to something difference and eventually come back to it, lol! Right now I really like the Tatcha Essence and find that it really softens your skin. The reason I mention softening is because at my age or after 27ish – I noticed I needed all of the plumping products. Plump skin is #goals – at this point in life. This is why I am all about using hydrating and nourishing products so that they bring my skin back to life – and being more plump. People often think you are getting 'work' done if your skin gets firmer and fuller but really you can do this by great skincare. Now, keep in mind this essence is not a must in your routine – you don't need to go out and buy all of these products! Also, there are other products that will work to plump your skin better than this! Speaking of, I use the BeautyBio Microneedling Roller Tool for this reason. I have had mine for about 3 years now and I loveeeee it. This is going to plump up your skin and almost works like an irrigation system at a farm! You use this before you apply your good skincare and they will soak in much better.  The micro needling tool has a red light which is for wrinkles & aging and the tool itself is like an at-home micro needling system so it helps to improve scarring.
SERUMS || Serums…. this is where the magic kicks in and these are the products I recommend spending the money on – don't go drug store or cheap on these products! Seriously!! So, every AM after I cleanse I use the  SkinCeuticals C E Ferulic – this bottle is not cheap but I can not go without it. It is literally a laser in a bottle. I can assure you if you use this product every day for 6 weeks you will see a drastic improvement.  ⚠️ Warning: it stinks. But it is funny because once you see how amazing it is – you will start liking the smell! LOL – its like psychology of skincare. I don't mind the smell at all now that I've seen what it does! It is not only for anti-aging but it protects your skin and also brightens dark spots! Next step for me is my Hyaluronic Acid and I use PCA Hyaluronic Acid. I have tried others – others that were ranging in price from $7 [The Ordinary😩] to even more expensive ones and this one is the one I come back to – its my holy grail. So, if you are like me you don't understand the acids or what they mean but this acid is a GOOD acid -it won't burn your face. It is for PLUMPING and for hydration. This serum is a game changer and will give your face so much life if you use it daily for 4-6 weeks. So to explain what an HA is – it is something we all naturally have and we are born with – and my baby girl, Sophia – she has a lot of HA, LOLOL. [kiddinnggg!] But seriously, HA is something we produce on our own but when you start getting older you produce much less so your skin gets thinner, saggy, loose, & is opposite of plump. It attracts water – so anything you use after this step will work even better because this is in place to attract it. This particular HA does many other things that are in your benefit but the reason I use it is for hydration and for plumping the fine lines! Also, if you are looking for a good HA for summer time to get a tan face so you can go sans makeup at the beach or pool- I love  Tan Luxe Hyaluronic Serum. My mom and I both swear by it – I won't break you out and it is full of HA so it helps to plump your skin and give you a tan! [Just a heads up – I take HA as well in the form of a supplement every morning – I have many blog posts all about this!]
EYE CREAMS || Ahh, this is at tricky topic with me. I get new eye creams in PR all of the time and many of them don't seem to be that amazing. I've tried price points from $5 to $180 and none are that big of game changers in my opinion. I recently got the Sisley Eye Contour Mask and dangit – its amazing. It has arnica in it so so in the AM I use this and let the arnica go to work to reduce swelling and dark circles. But, I'm sorry – that is a lot of money & it is just not practical – and this is coming from a girl who would go without food to save for good skincare! The last 6-7 months I've been using  Tatcha Silk Peony  for my eye area in the AM & La Mer The Eye Concentrate for some nights. I'm not sure I'm sold on the La Mer one though – I don't think its made a huge difference. Since October, I've been switching it out for the Elemis Peptide Recovery Eye Cream [code GEMMA25 for 25% off!] and I really like it – and the price point is better. I have to admit, there are no eye creams that are super affordable and really work to actually TAKE CARE of your skin long term. That being said, be prepared to spend some coin on eye cream and just know that your eye area is thin and signs of aging show up there SO quickly.
MOISTURIZING || This is another hot topic for me as I get a lot of these in PR and I actually LIKE a lot of them! Seriously! I think if you are a on a budget though- just go with THIS option because it is a no-joke product at an amazing price point. The last few months I've been using  Beauty Bio's The Quench Moisture since I am crazy dry and I love it! I don't have a lot to say about it like I do other product but I feel as if it just works for me and keeps my skin supple and smooth. NOW!!! For the night time, I have two products I rotate back and forth with that I LOVEEEE! The first one is worth every dime and I've sworn by this for YEARS – it is the Charlotte Tilbury Night Cream. It does not feel great on – its a balm formula and feels thick and sticky but BY GOLLY!!! You will wake up with the juiciest, most plump skin!! I forgot about it at one point after I had Luke and got busy learning motherhood and my mom came in and her skin was glowy and plump and I was like "ok what did you use!" and she goes "Oh that Charlotte stuff you gave me!"- and I was lik "ahhh I want it back!". LOL. I just went and ordered a new thing because I love helping my mom with her skin & makeup – it is so fun and I love learning and seeing how things work on her since we have different skin. Anyway, this is a product that I can not live without. I use it 2-3nights per week – not every night bc it is not cheap and I want it to last. The other product I use is Elemis Peptide Plumping Night Cream [code GEMMA25 for 25% off!] and I was gifted this by Elemis back in October and it absorbs right away and feels so amazing on — and your skin feels more plump and hydrated in the morning. It is not as intense as the CT one – but it is a great option as well.
RETINOL || Okay, this is the hot topic amongst my readers because I get asked so often if I've started using a Retinol yet and the answer is a loud "YES!". And you should too! If you are 25 even – start using one. ASAP. You will have to build up tolerance for retinol because it is a strong and powerful product but once you get in the habit you won't be able to go without it. Also, don't go cheap and DO NOT BUY ON AMAZON! You want the REAL DEAL. You don't want any fakes or any products that say they contain retinol and really its like a tiny bit that won't work in your favor. Just splurge and get the real deal. This is coming from a girl who was married to poor medical student and we did not have any extra money and I wasted so much money on Amazon things that were either fake or a product that said it had XYZ in it but only had the smallest amount and it did not work. I use the  SkinCeutical Retinol Night Cream 0.5 and mom uses the 1.0! She had to build up a tolerance to that though. This product is for cell turnover and you will see some flakiness at first. Use it with a good moisturizer to battle the flakiness. Drink lots of water, too! I can assure you that you won't ever regret using this in the big picture because it will keep you from having wrinkles, large pores, scars, etc. OK! Next up is a product I'm so obsessed with- SkinCeuticals Glycolic 10 Overnight. No joke, the first time I ever used it I woke up the next day and my mom was in town and she goes "oh where are you going?!" and I said "no where, why?" and she goes " you already put on your makeup?!" and I said noooo??? And then I saw myself in the mirror and was like "woah!!!!" You legitimately wake up with a GLOW. Bright & glowy skin. My mom and I both now use this because its that amazing! The Glycolic acid helps to even out texture which in turns brightens up your skin in general and then it has an ingredient that hydrates so your skin looks plump and dewy! Its in sane! Finally, for anyone with severe melasma – I used  Zo Skin's Pigment Control/Brightening Cream to get rid of my melasma. Keep in mind, this is RX only and can only be used for like 2 months. Its a powerful and scary product so its something to really investigate. The other products in my routine will brighten dark spots and turnover your skin and help but if you have the type of melasma I had – you may need the good stuff! Also, melasma is scary in that you have to always be using SPF and if you feet are in the sun – it will cause the melasma on your face to darken. I have a disease that keeps me from being able to sun bathe at all so I don't spend more than 30 minutes at a time in the sun but even then – my melasma got bad while pregnant.
FACE OILS || Okay, I'm adding this into the post because this oil is something I've used for about 2 years and I'm obsessed. There are lots of oils on the market lately and I have tried many of them but none really compete with the LaMer Renewal Oil. I don't use one daily but I do often – especially when I travel and my skin is parched!
SPF || My go-to SPF is this one by EltaMD  – its tinted and is good for those with acne & hyperpigmentation. It wears well underneath makeup and does the job! I have a few others I like and travel with and I can share those another time but as far as my set, go-to routine that I've done for the last 1-2 years- this one has been a staple.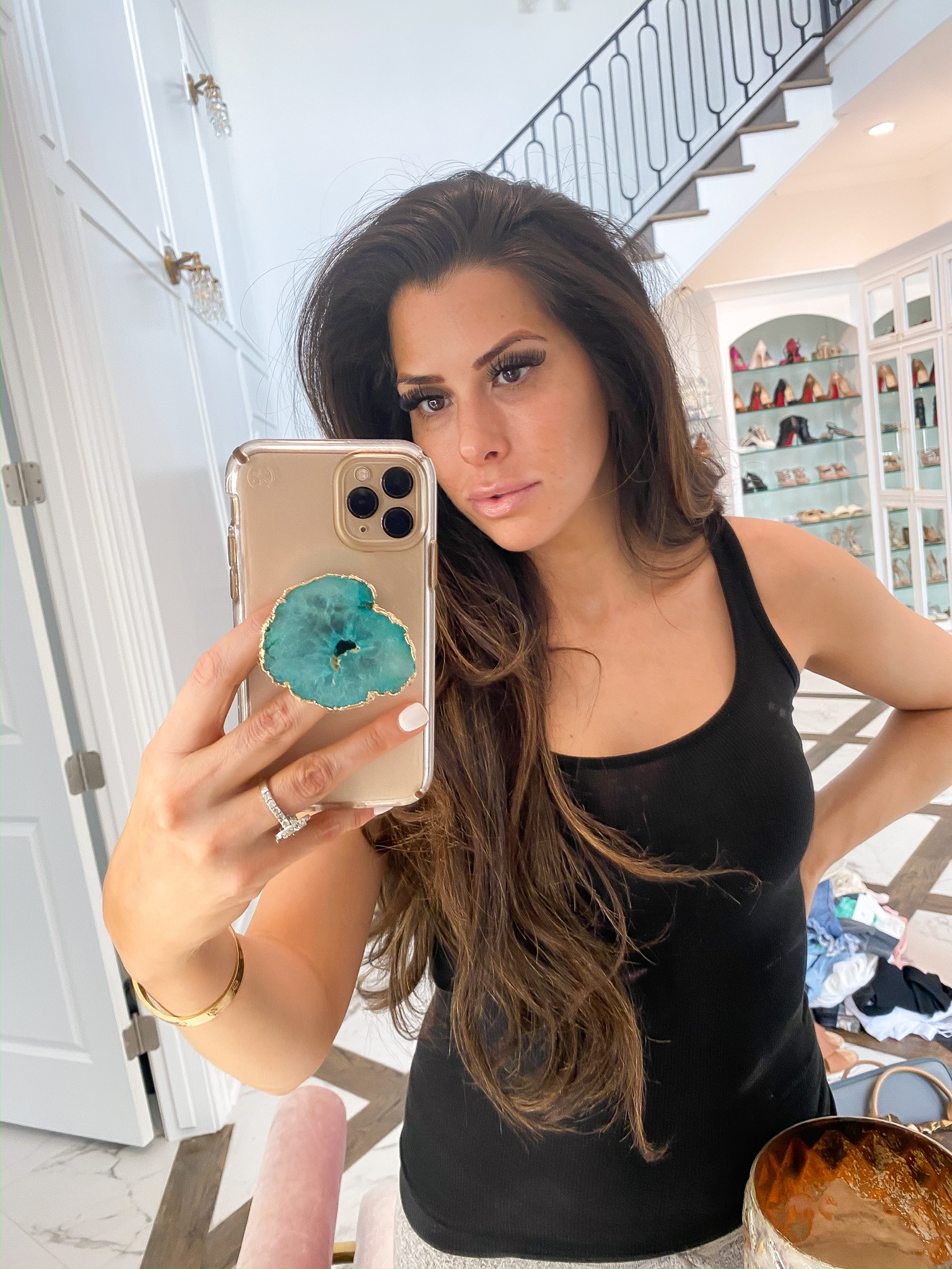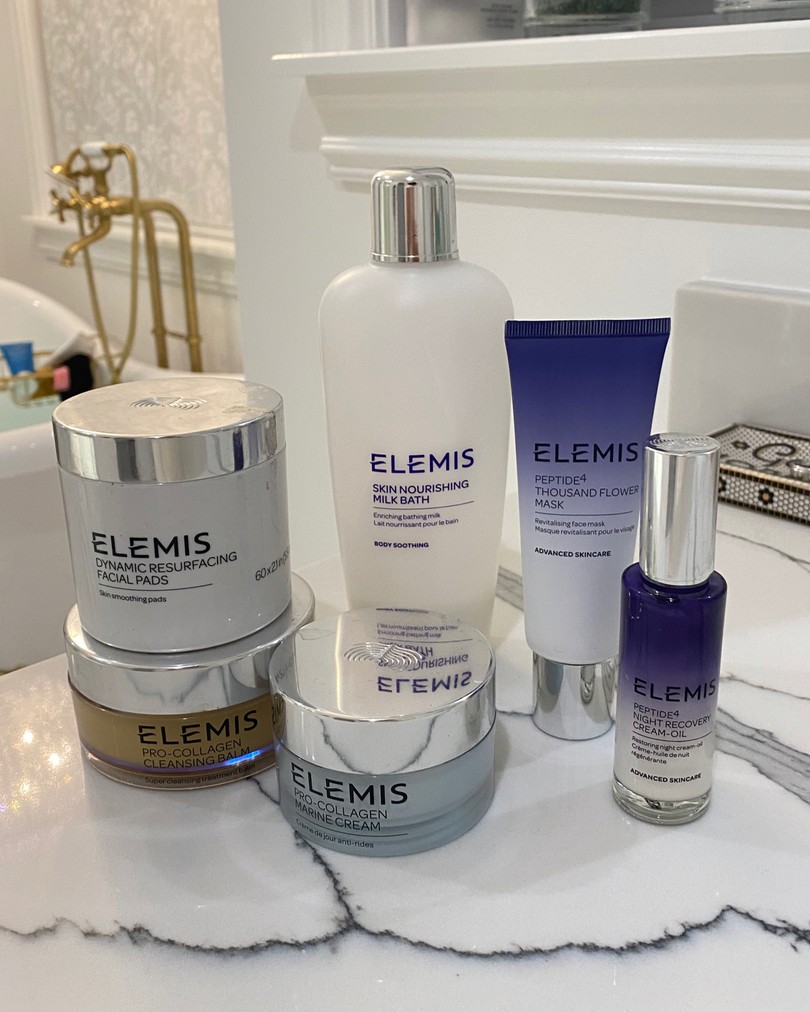 ---
‼️‼️A few things I want to say or reiterate. Do not buy on Amazon. If I link to Amazon it means I've ordered from that exact link and it is the real deal. However, Amazon is full of fakes. Your face is a place to invest – and not go cheap. It's vital to take care of your skin and do good skincare — OVER makeup. I do love Botox and I get it in my forehead and my lips [I get 5 units of Botox for the 'lip flip'] but I would never spend money on botox before skincare. Also, medical grade and professional grade products are well worth it – but – I have found products at Sephora and Nordstrom that out-do some of my medical grade! Also, if you are just starting a good skincare routine – you absolutely have to do it daily for 4 weeks to see a change. Like, if I workout today – I know I won't wake up 10lbs lighter tomorrow- right?! Its the same with skincare – it takes consistency and time. My mom and I have both had Viora Laser treatments and they are insanely good! My mom did a series of 6 and by her second one her skin was already so so so much better. We go to Hobbs Medical Spa and see Andrea. Andrea helped me with my skincare so much over the years- she's a PA- and she's brilliant. She also got me started doing the Red Carpet Peel & Hydrafacials – both of which I love! The Viora Laser however is amazing for tightening and lifting your skin! Finally, this is my holy grail // tried and tested over a long period of time skincare routine — that does not mean I won't change things up in the future. I have some new things I'm testing this week and one looks SO promising! I always blog about beauty each week so if I discover something new and amazing I'll definitely update you!‼️‼️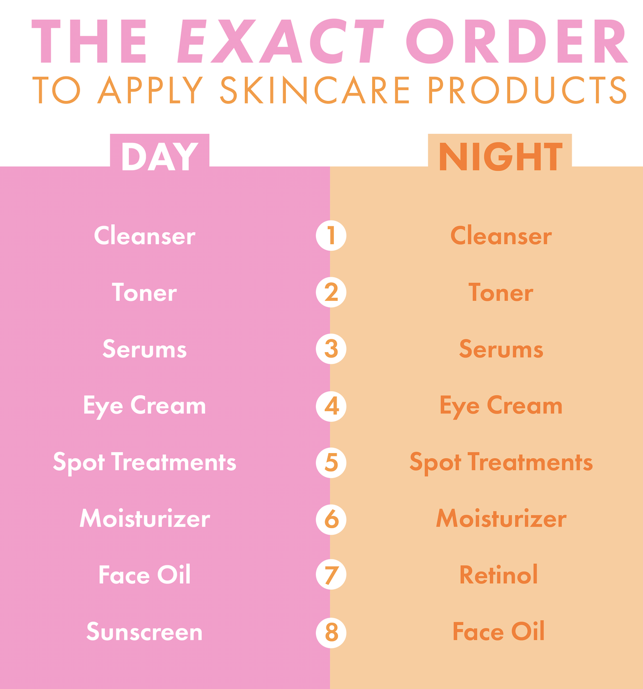 Do you have any tips on how to get rid of melasma?  Or some favorite skincare products?  Let me know in a comment below!