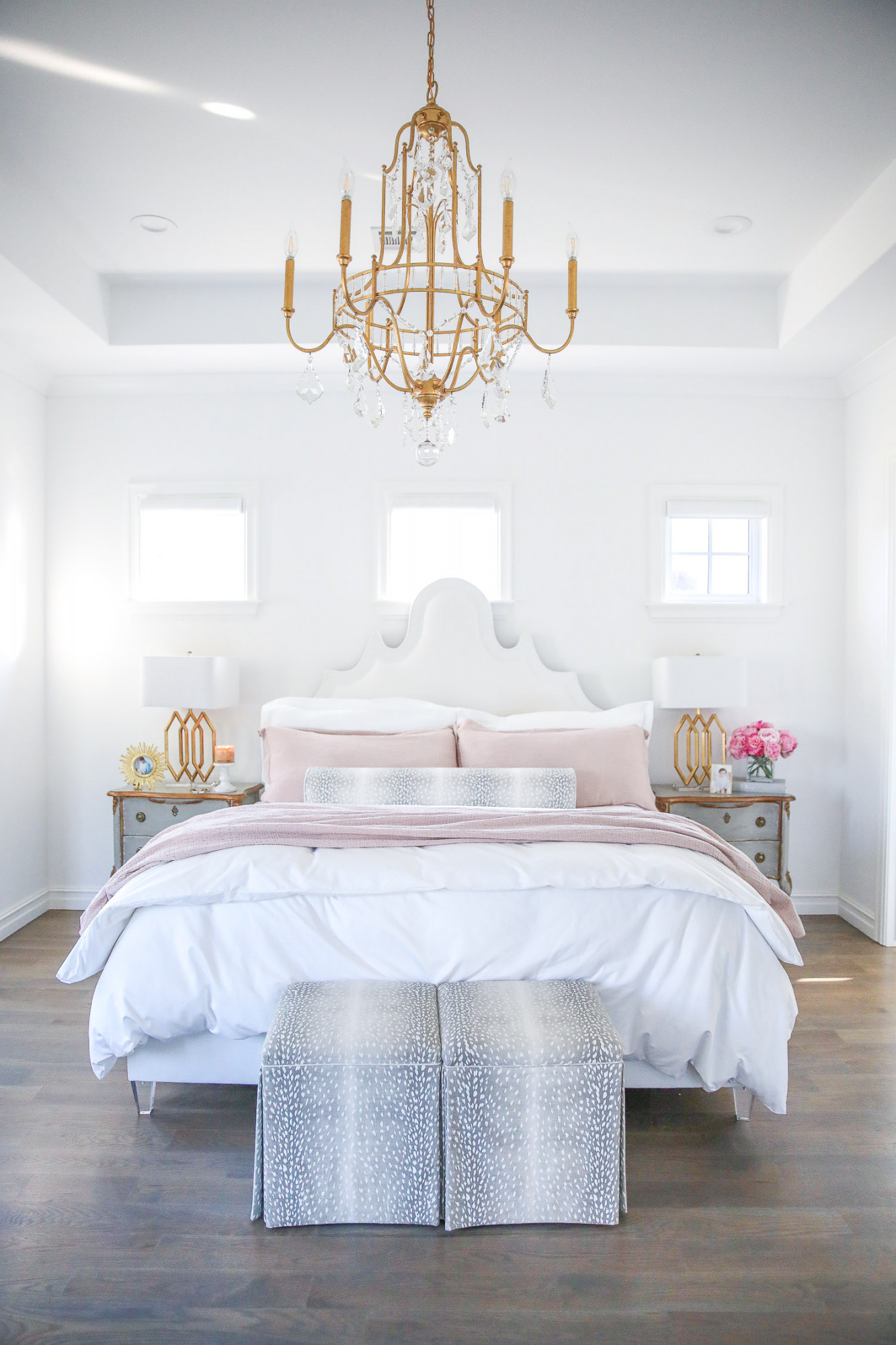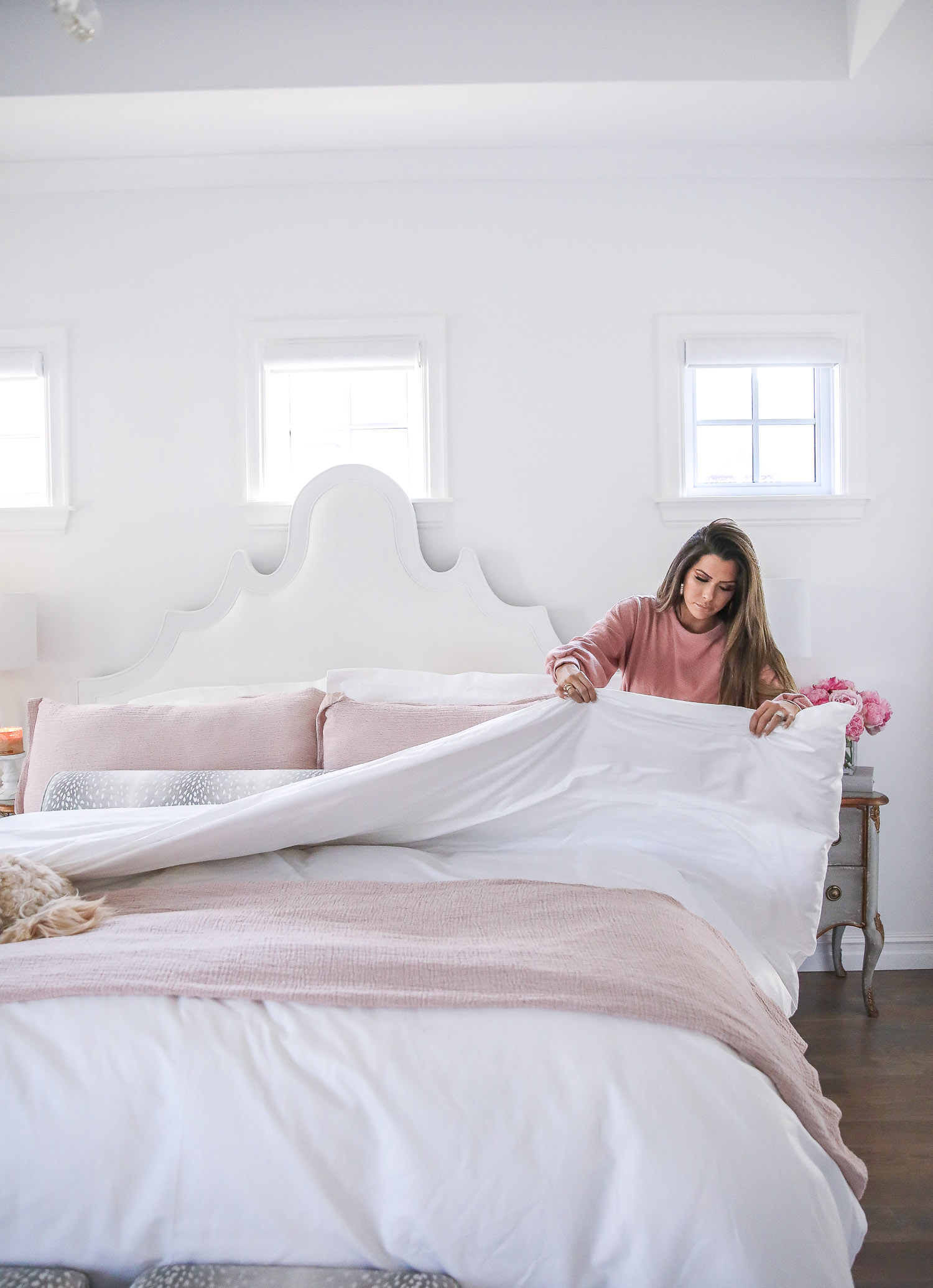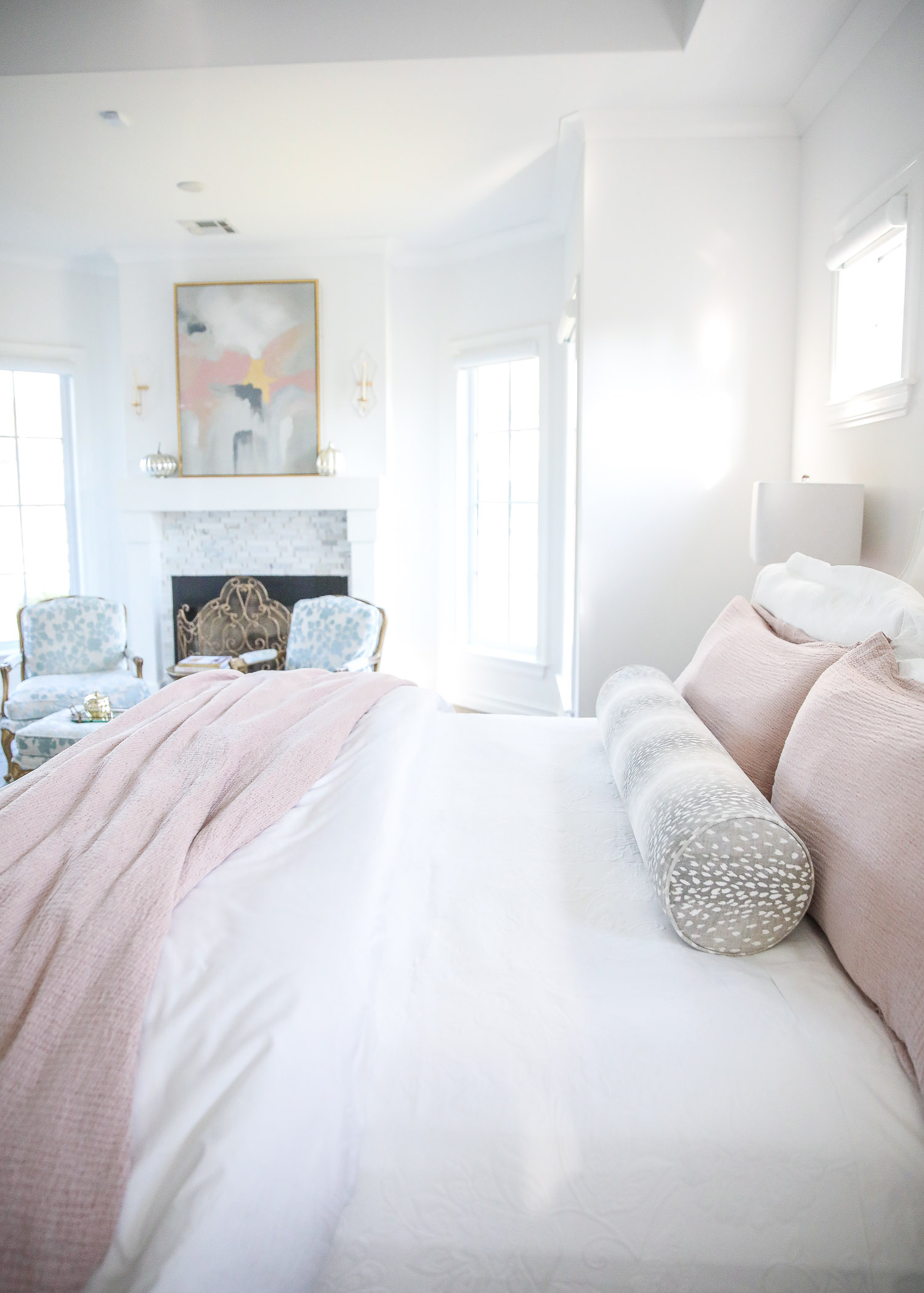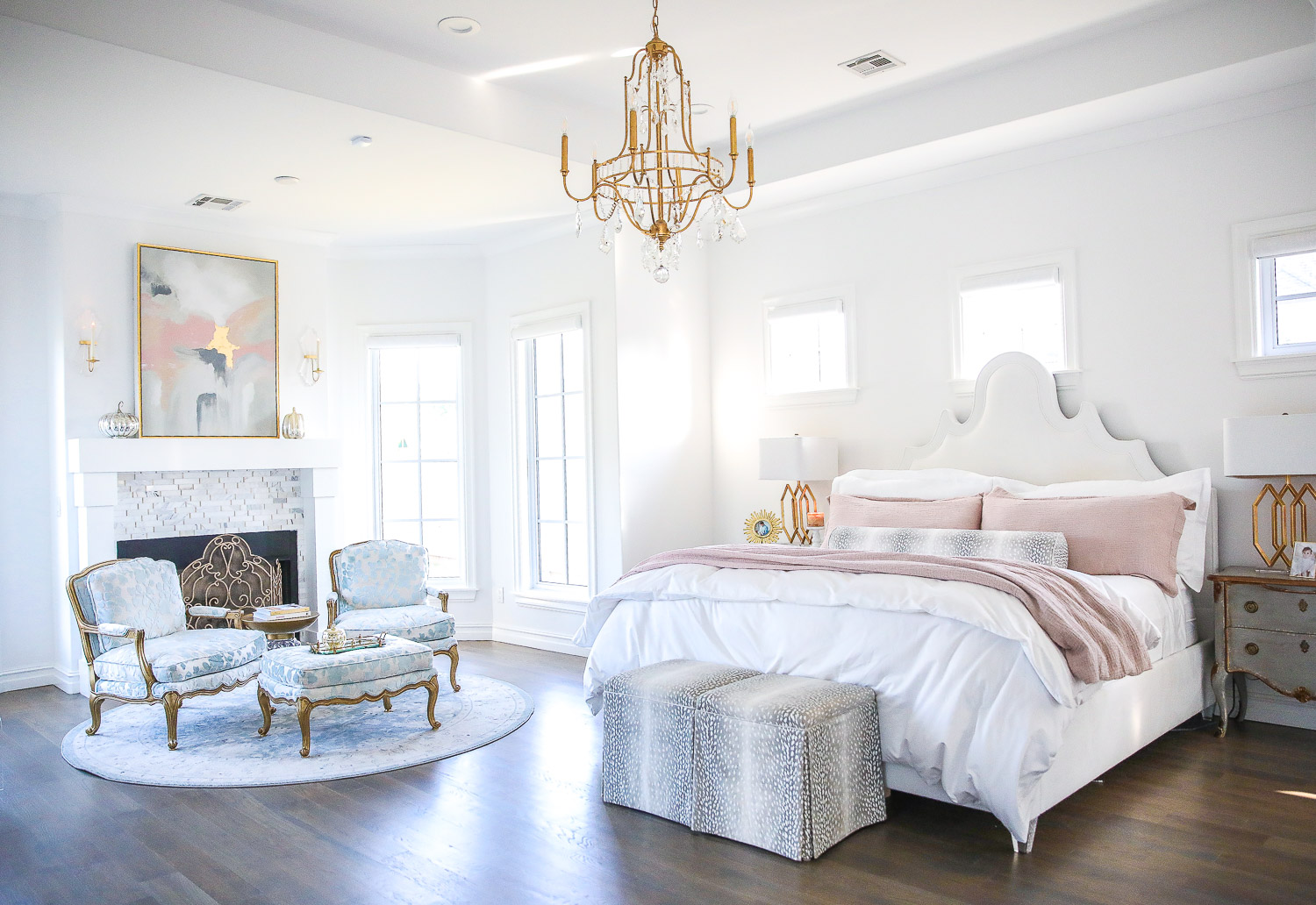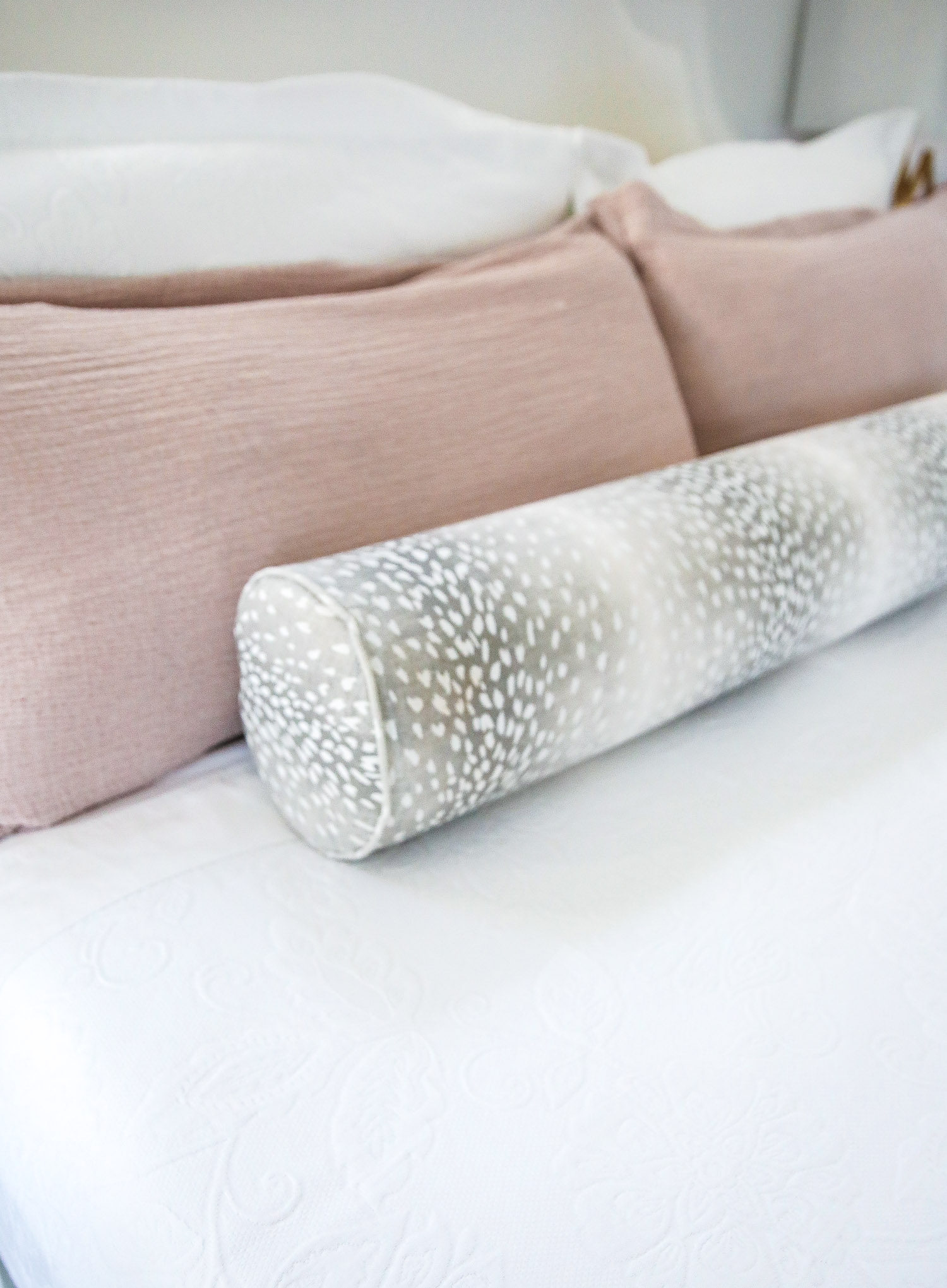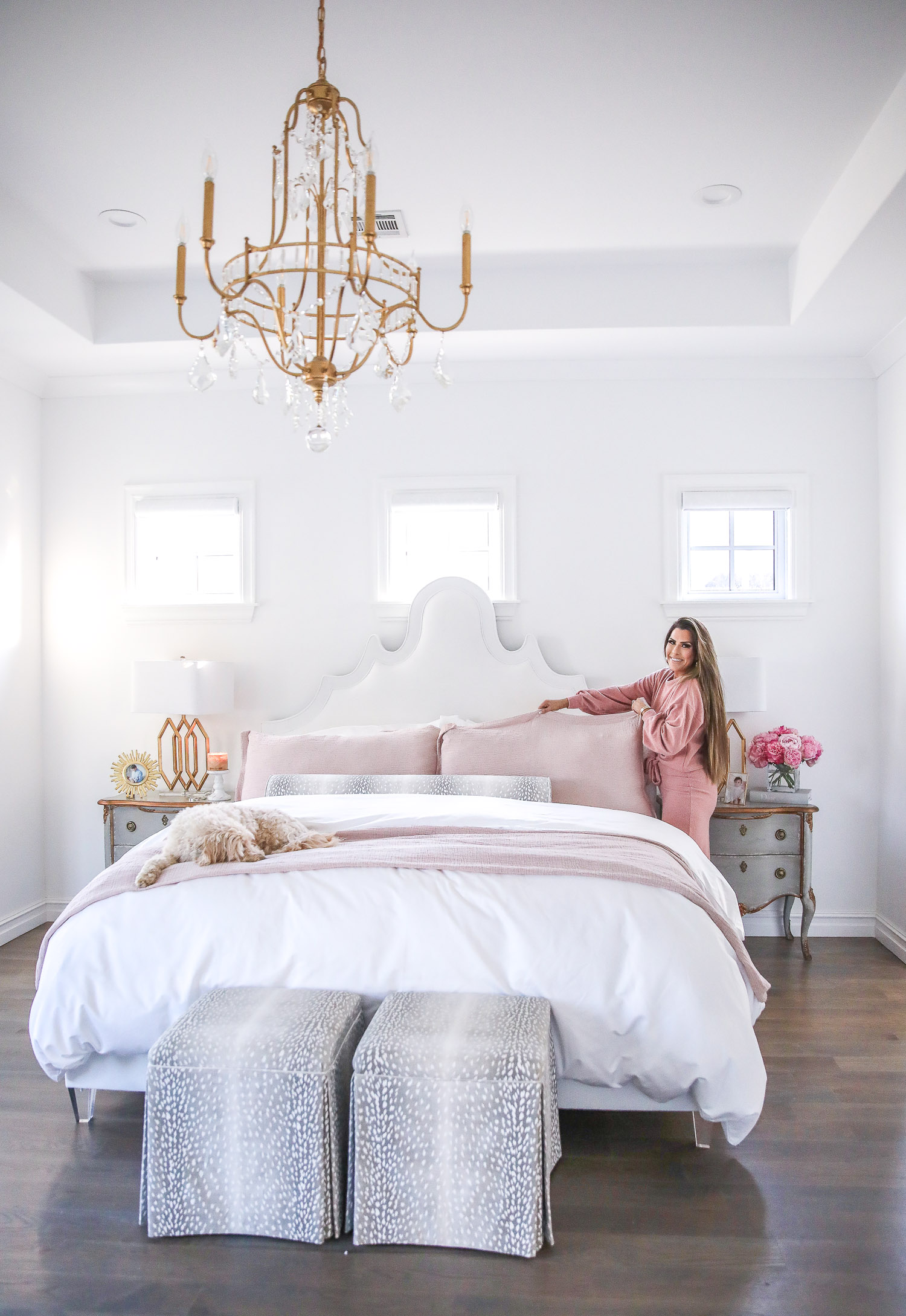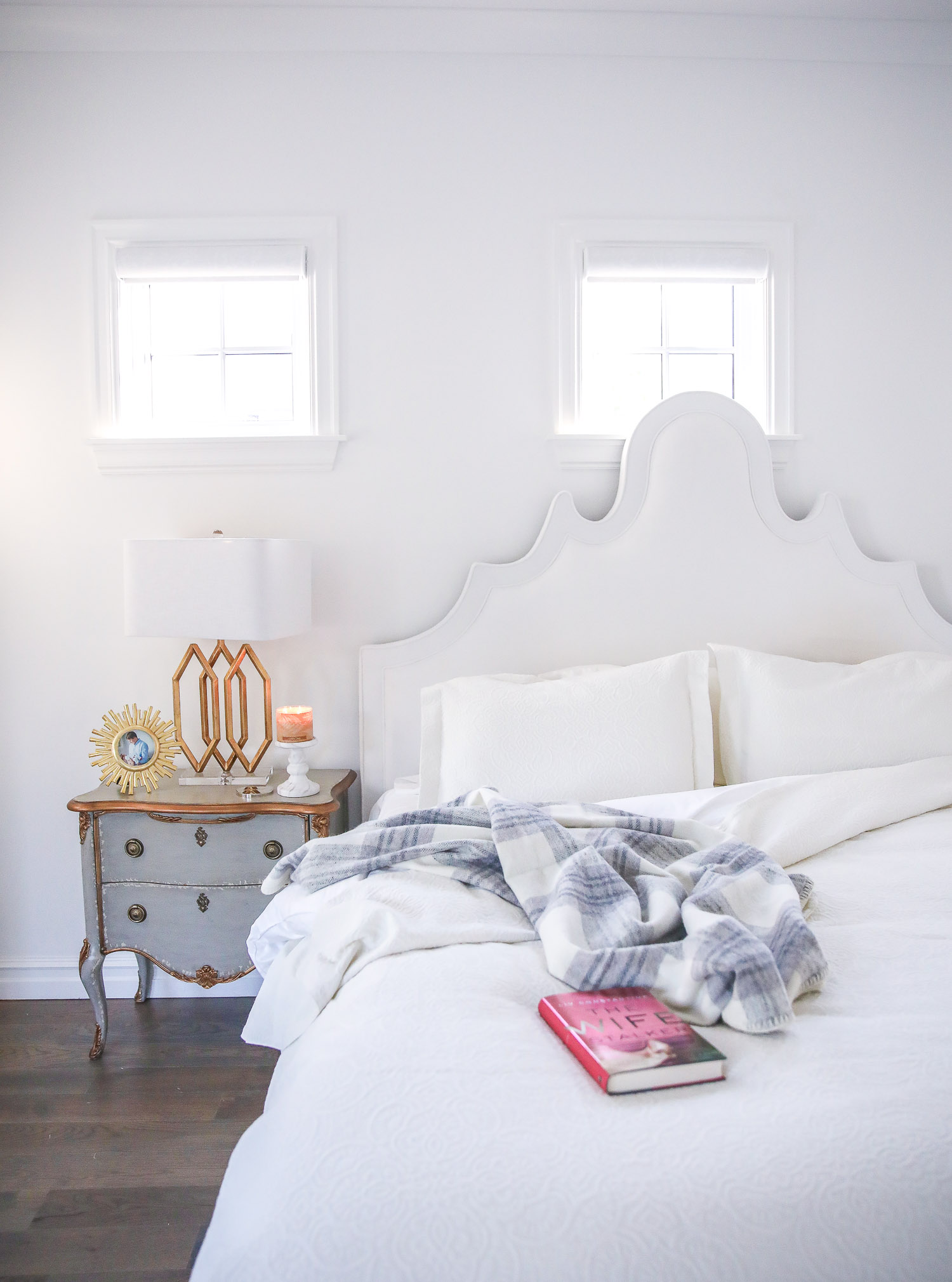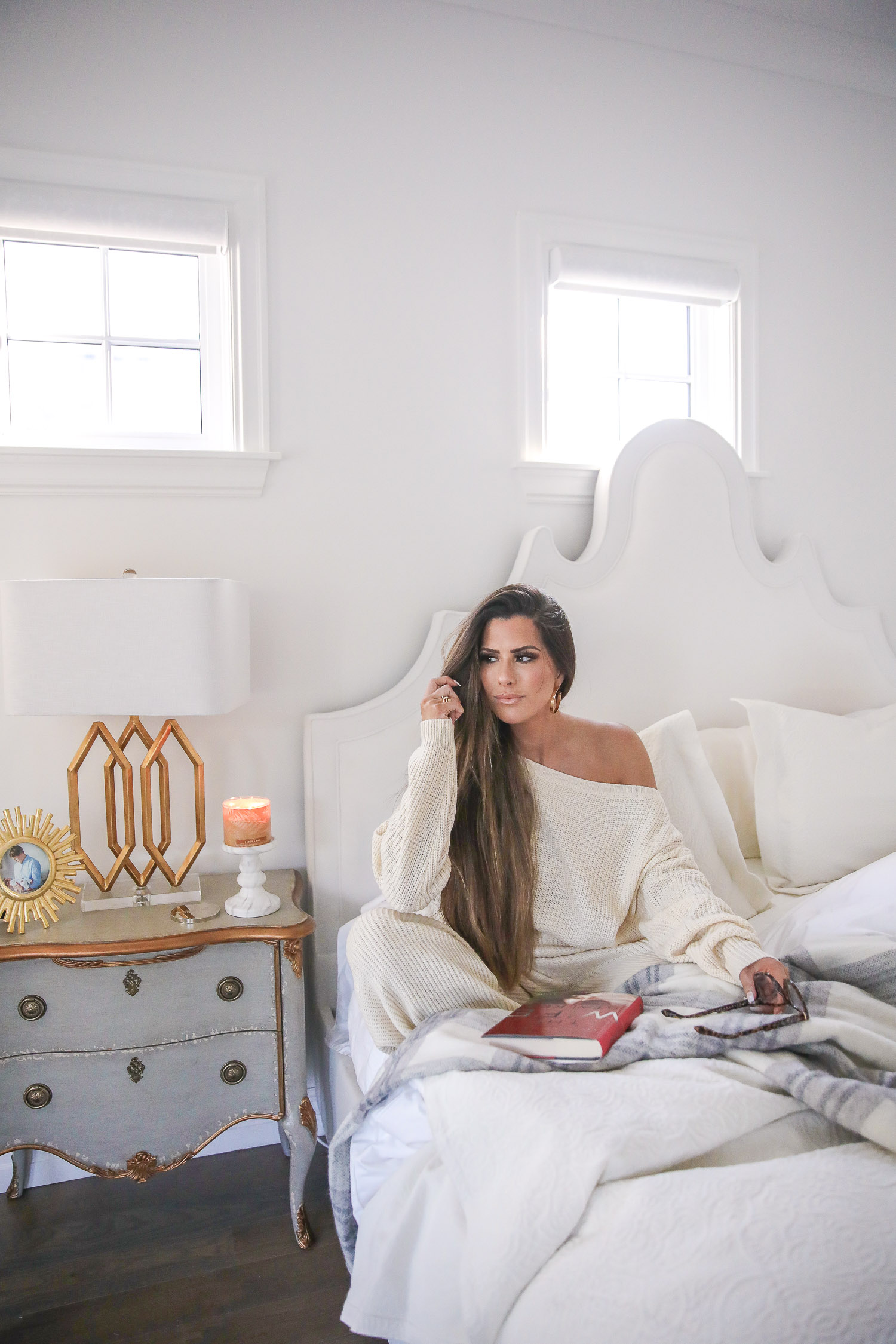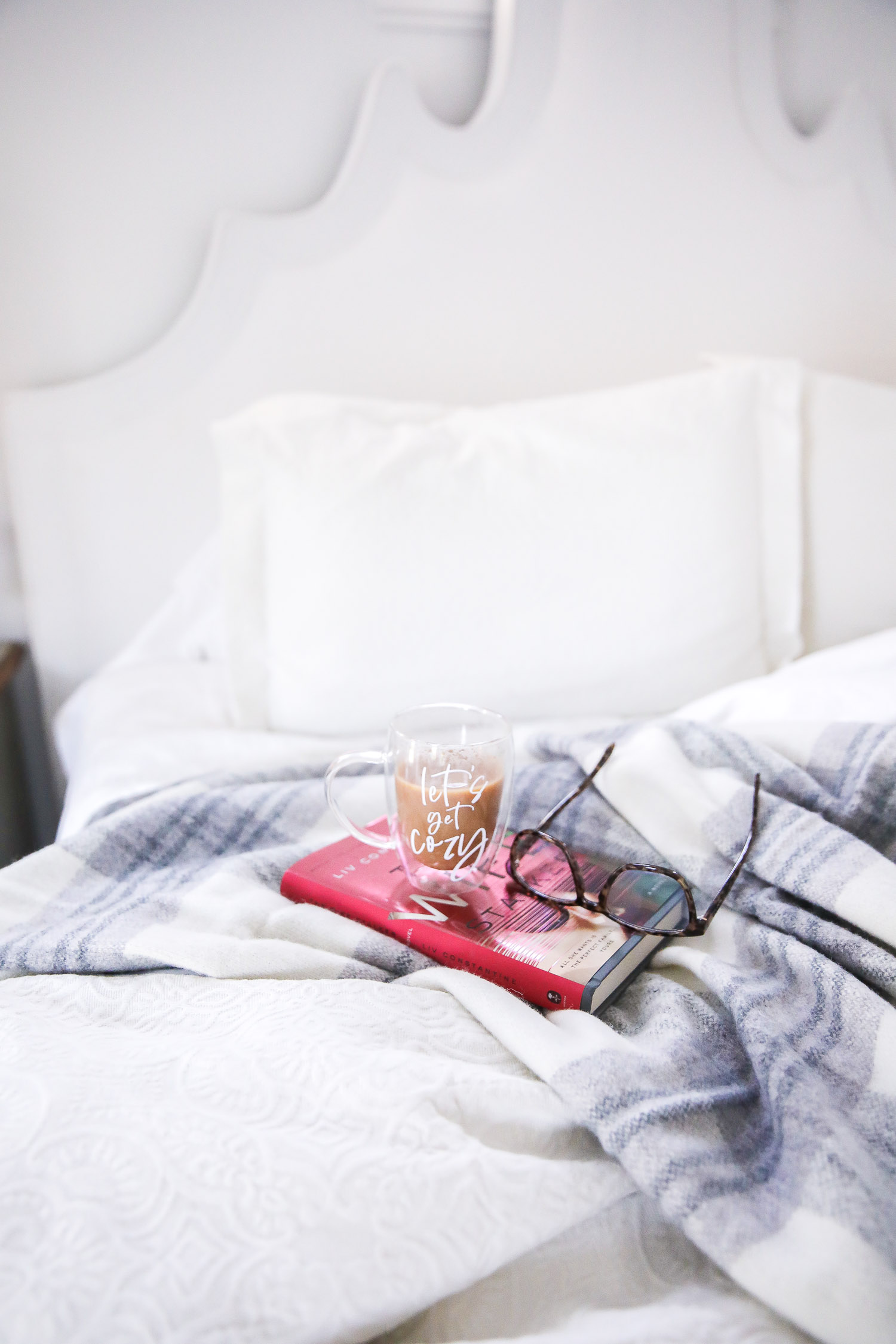 So, you guys know I am all about my bedding – having a luxurious, cozy, & bright place to wind down, relax, read, work, etc. Over the years I've shared my bedding details as I've updated and changed them and I am  always sharing pieces that are must-haves! Well, I just recently started giving our master bedroom bedding a little makeover from The Company Store & I thought I'd share – especially since this duvet insert is like on a WHOLE new level! First of all, I tend to always go for a neat, clean, white look. Also, I'm alway oooh'ing and ah'ing over beds in magazines that are really fluffy & extra looking. I never can achieve the look – probably because you are supposed to buy two inserts to get the look! However, the Imperial German Batiste Down Comforter from The Company Store is the real deal. They actually refer to it as the "the crème de la crème of comforters". I want to just start by saying that this is totally luxury bedding and the price point is not cheap. However, I have purchased duvets many times since college and I have found that you get  really get what you pay for. This comforter feels like ultimate luxury and you can tell just how high quality the material is by touching it. Luckily, the brand is offering 25% off of comforters, quilts, blankets & more right now so I felt like I should share while the promo was happening! The duvet insert / comforter is something that is typically not cheap but they should last for years! This one in particular is on a totally different level of luxury – you can see it in the photos! Its super puffy and full, its not heavy — which is weird – and it does not make you hot – but it is the perfect 'feel'. Its high quality with the German Batiste cotton fabric [lightweight, too] & is 800-fill-power European white goose down. On the website it describes it as "airy lightness" and it really is – this is something that is important to me. Another thing to note is that the look of it is extremely plush, voluminous, etc. The way they stitched it keeps it super fluffy at all times and it doesn't to like 'flatten' out at all. It is hard to explain because it is unique to me! We travel a lot and I always take note on bedding I really like actually and this is like that of a super fancy hotel! It is insulated and super warm but weightless at the same time! It is a limited edition piece which makes it really special too.
MASTER BEDROOM FALL MAKEOVER
25% Off Quilts, Comforters, Blankets & More: Use Code K20WARMUP
Since this  comforter is so amazing and luxurious, I wanted to get a duvet cover that was equally luxurious but something that I can wash [since Luke & Sophia always jump in bed with us, there are usually messes] and I am obsessed with the material of the Legends® Luxury Supima® Organic Cotton Sateen Duvet Cover. When shopping online, I tend to look for words that I am familiar with and the word sateen jumped out at me immediately. I decided to get the duvet cover, as well as the sheets and pillowcases because the fabric is just too beautiful. It is totally over-the-top opulent and luxurious. The material is thicker and higher quality than I am used to but they still have a cooling effect and are seriously so silky and soft. I started reading into their organic Supima® cotton and oh my word- it is the highest grade of cotton grown in the United States- so no wonder it feels so good. I'll link below the exact sheets we have on our bed- each of them need to purchased separately- just FYI!
Legends® Luxury Supima® Organic Cotton Sateen Fitted Sheet
Legends® Luxury Supima® Organic Cotton Sateen Flat Sheet
Legends® Luxury Supima® Organic Cotton Sateen Pillowcases
Next, I chose the Putnam Cotton Matelassé Coverlet in White and also purchased the coordinating shams, the pattern is SOOO beautiful. It immediately reminded me of a boutique hotel in Paris with be beautiful and intricately patterned flowers. The quality is just as high as I have come to expect from TCS and equally as soft and luxurious as the other products. The look of the coverlet just takes the bedding to another level and looks so beautiful and stylish, too!
On top of the comforter, I chose to add a little pop of color, with the blush Weaver Yarn-Dyed Organic Cotton Sham and the blush Weaver Yarn-Dyed Organic Cotton Duvet Cover which are just so beautiful. The color is pretty without being over feminine and the material is just the most cozy feeling ever! The texture is also a subtle way to add dimension and volume to the bedding while still being practical!
I also got a second set of bedding "accessories" to trade out when it is time to do laundry, or when I'm switching out seasonal decor. I honestly couldn't choose between this beautiful Westminster Cotton Matelassé Coverlet and the one I talked about above because they are both so intricately beautiful and unique. I also have the Westminster Cotton Matelassé Shams in the pattern and love it so much. [Pictured above in color Ivory] I love to use coverlets because they work year round- as a layering piece in the winter and a thinner layer in the summer- or just an additional piece to curl up in when working or reading in bed.
Last but not least, the Ledge Plaid Merino Wool Throw is the perfect addition. It is woven in Ireland of pure merino wool, so you know it will be very warm and beautiful as well. The quality is impeccable and the plaid look is so timeless, I feel like we will have this forever! I love that is all natural and feels good on your skin as well.

Let me know your thoughts, and how you style your bedding below in the comments! I know my readers appreciate quality, so you will not be disappointed with any thing you purchase from The Company Store.
Thanks to The Company Store for sponsoring today's post.
Do you do a fall makeover for your master bedroom? Let me know in a comment below!