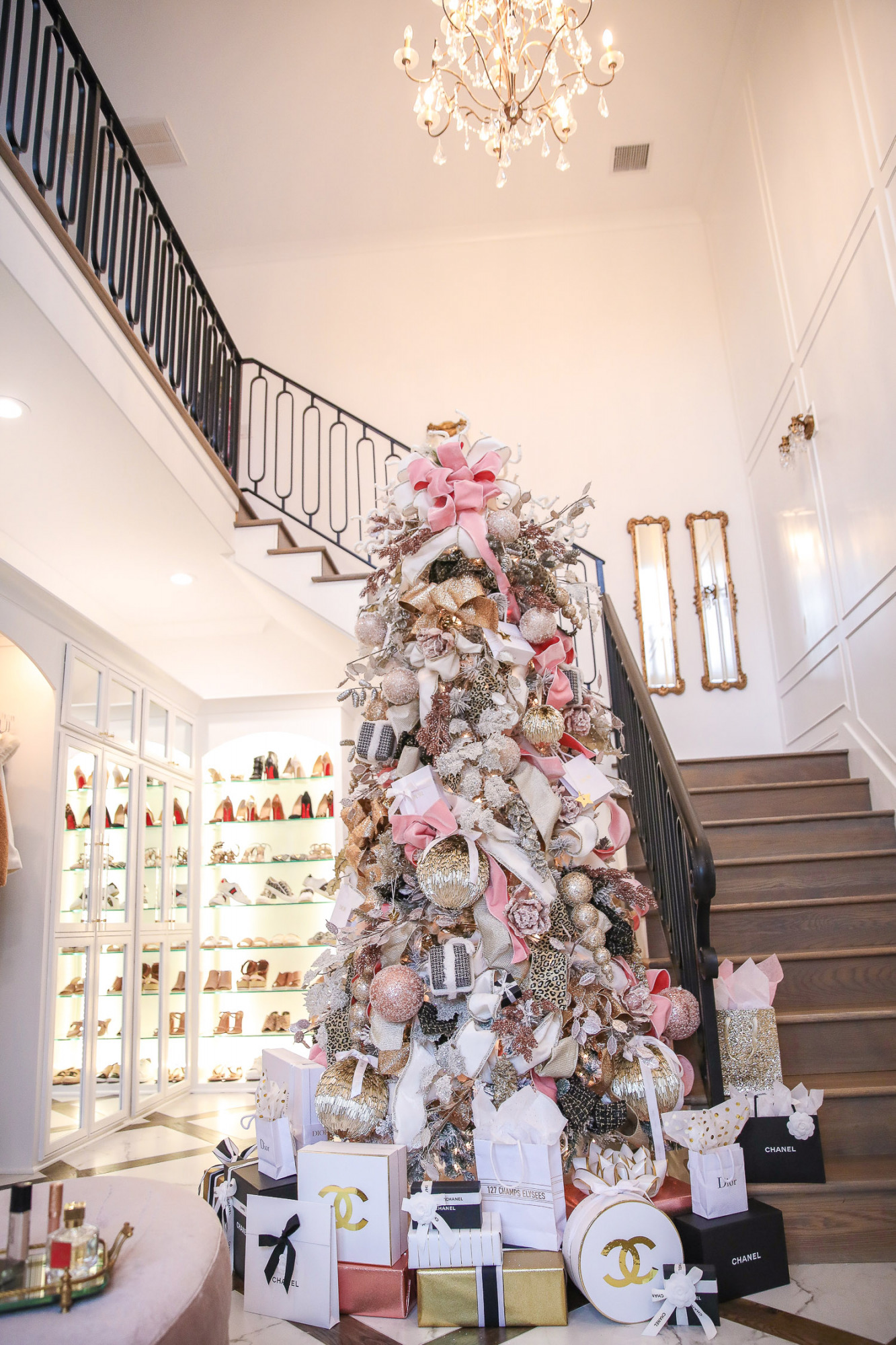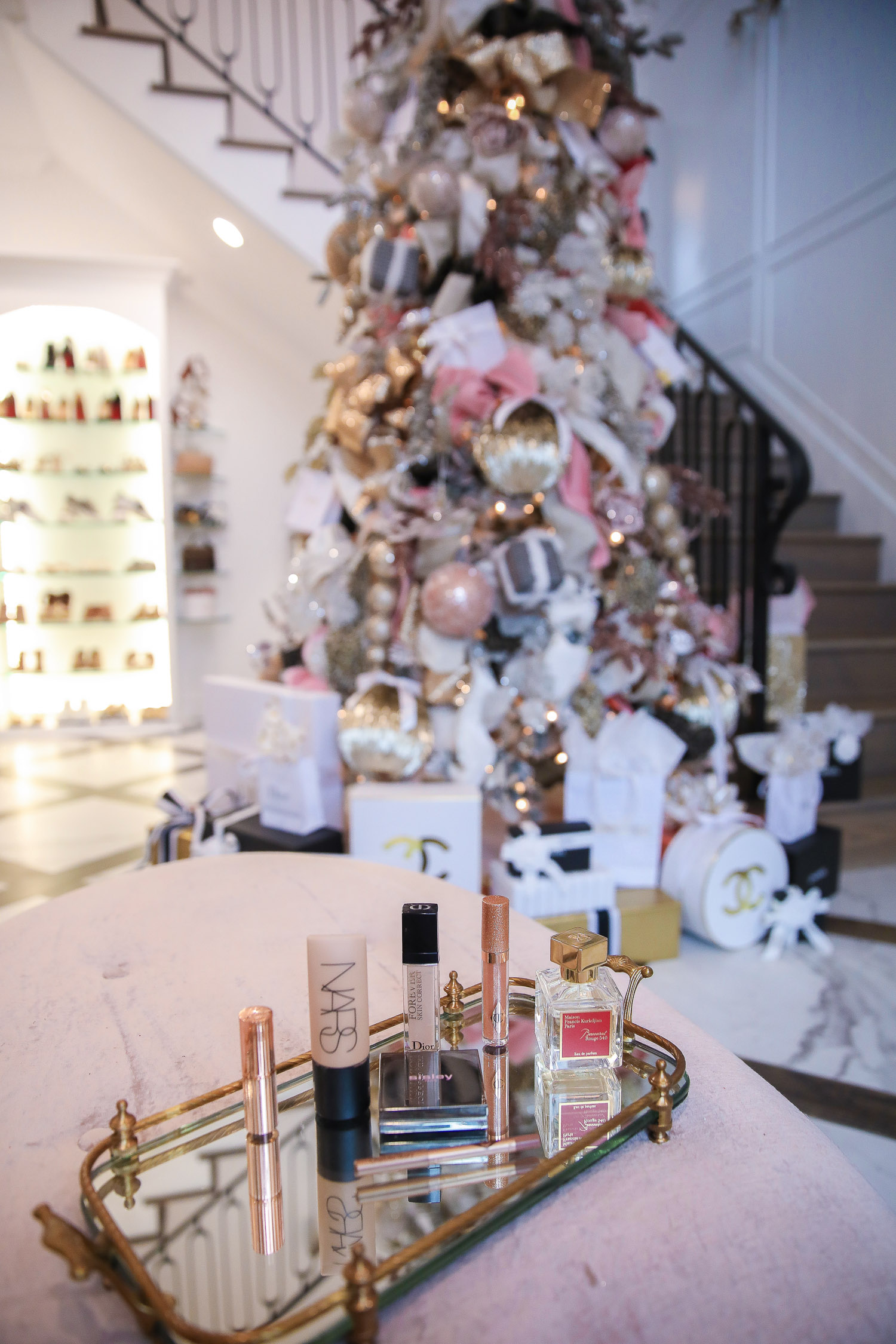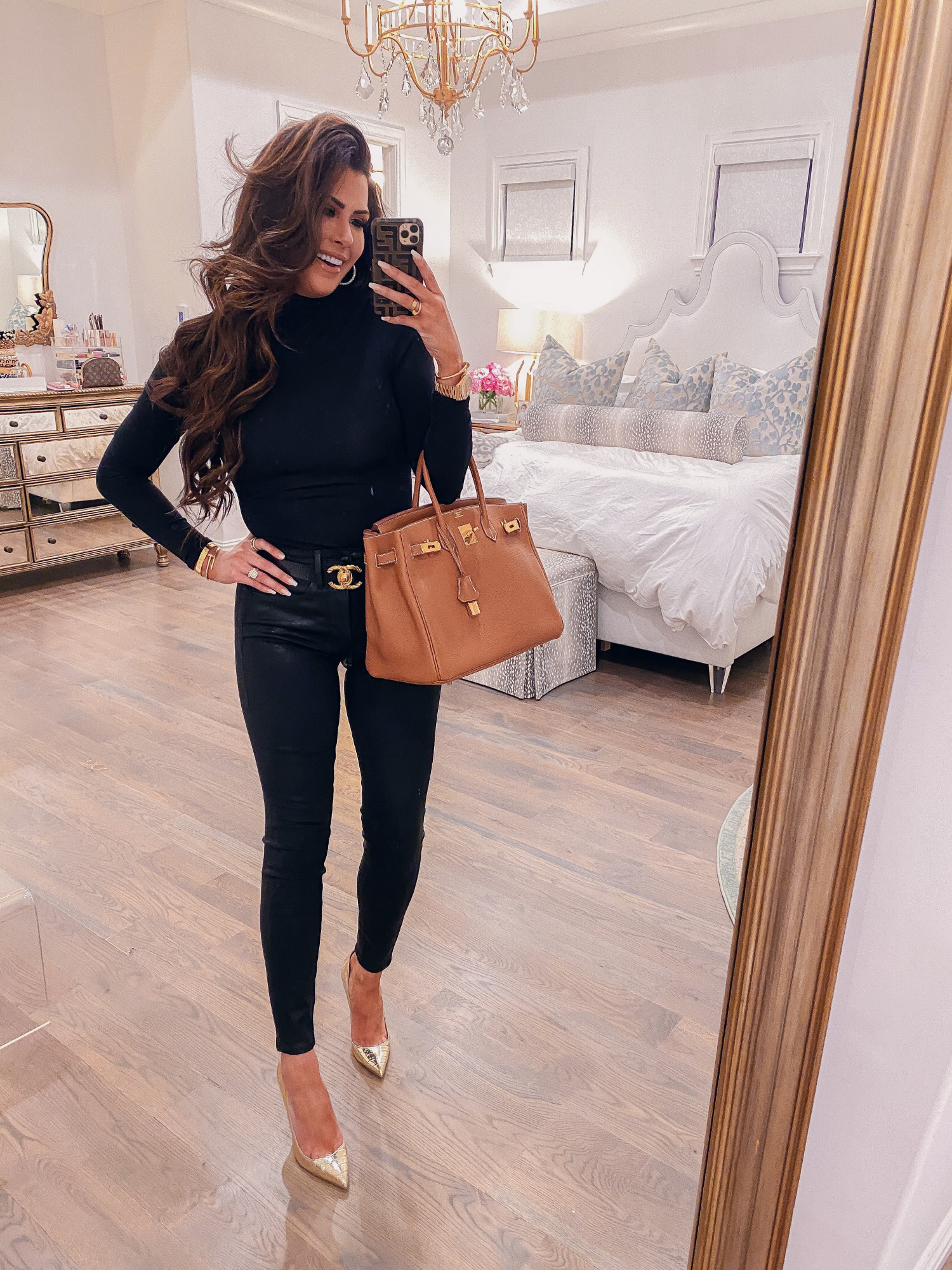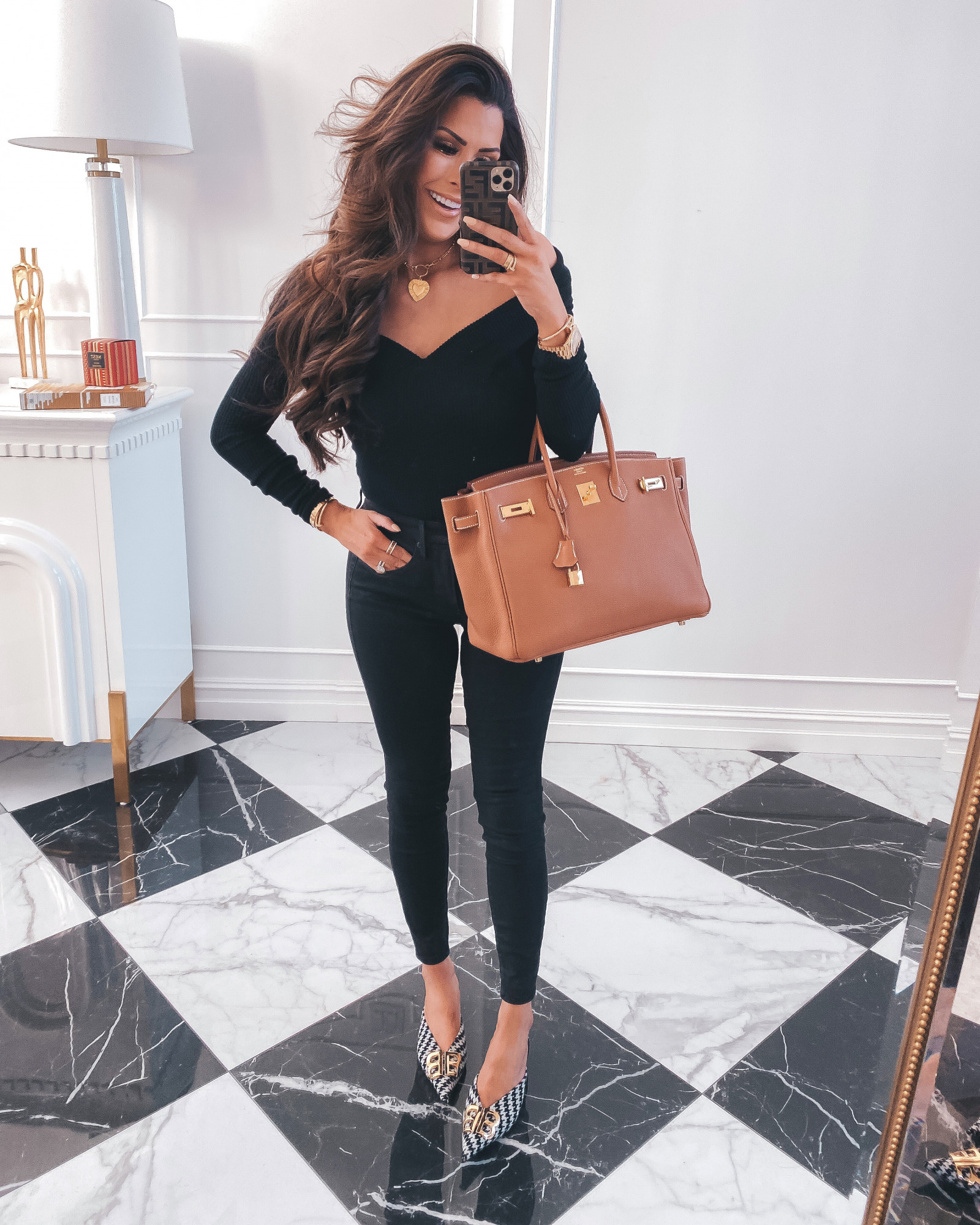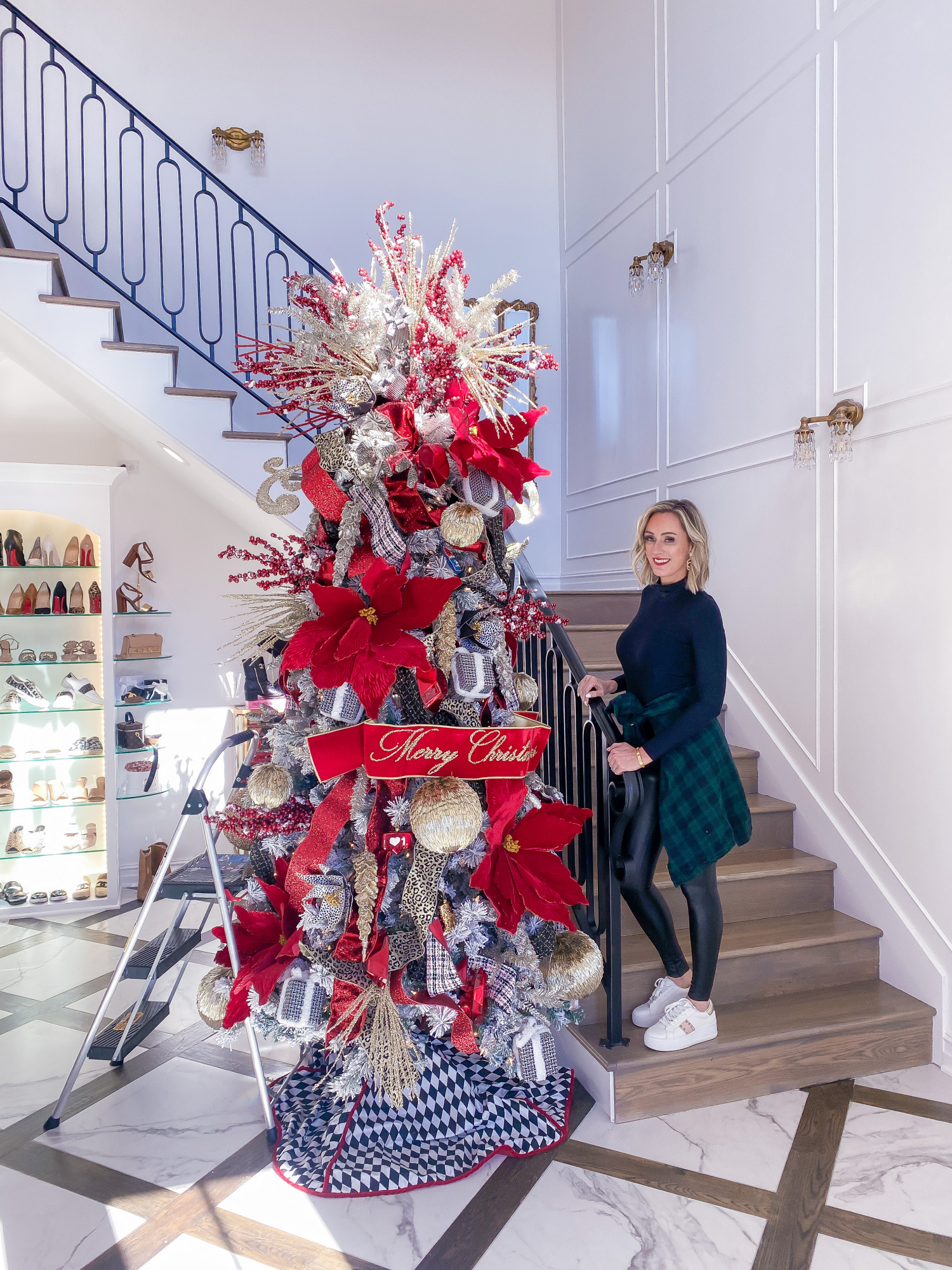 ✨HOLIDAY MAGIC MUST HAVES✨ || HOLIDAY MAKEUP AND OUTFITS
Okay, I'm sitting here on Sunday afternoon putting together this holiday makeup and outfits post so I can share with you guys a few products that you may want to A.) Gift someone or B.) Gift Yourself. You may be looking for something to flatter your figure or your skin this holiday season and I wanted to share some of the BESTS. I've been texting with my mom and sister today because we all love basic pieces that are going to help us out in certain places if you know what I mean! I posted about this on my stories last Sunday? and had a lot of you asking. SO, I'll share the "magic outfit" [its actually 4 pieces] and some magic make-up, too! Also, a sneak peek at the before and after of my closet tree – all done by my sis!!  She and I were both wearing pieces of the 'magic outfit' when we did the tree decorating tutorials, just fyi! She has been out of state each week doing trees and one night she called me and was talking about what to wear and I said "listen, its not cheap but you need to invest into X, Y, & Z and I think you will be so glad you did!" Well she placed an order that night and a week later she was like "omg Emily! You are right – its magic!". I think it is super important to have high quality staple pieces for fall / winter and that includes black jeans, leggings, & tops. These are things you will wear 3+x a week and under lots of sweaters and stuff so you want them to be good quality, last year to year, and be super flattering. My sister and I are both super busy during the holiday season so we don't get to focus as much on health/fitness. My sister typically works out daily but during Q3 when she does trees and travels – she's not able to [especisally hard with kids at home!]. Anyway, I told her to get these staple pieces and then style them a million different ways! Dress them up or dress them down!
Before I get started with the details of the magic stuff, just a heads up that Nordstrom is doing an amazing promotion right now and all of these items are from Nordstrom so here's your warning so you can take full advantage. They are doing BONUS notes- and it ends today. Basically you get $20 notes for $100 and up to $60 notes if you spend $250+. 
MAGIC OUTFIT DETAILS
#1. BLACK TURTLENECK | Okay, so we both have TWO that we love HERE & HERE — and if I had to pick only ONE it would be THIS one but it does sell out quickly. I wearing a small in one and a 1 in the other! Both are very, very comfortable and soft and flattering but I prefer this one bc of the ruching – its a bit more flattering and the fabric is a little more powerful in terms of sucking you in!
#2. BLACK FAUX LEATHER LEGGINGS | I have raved about these leggings here on my blog and on my stories a ton so this is not going to come as a surprise! However, when my mom and sister got on board and realized how insane they are – they were like "okay we get it." Seriously both of them placed orders for these items. These are extremely flattering and will do a number on your stomach, legs, and backside. That is what my sister is wearing above and what I wore in my Christmas 2020 highlight tab, too! These look like expensive real leather – but they are under $100 and they will last! I did cave and buy a second pair as a back up pair. These look GOOD — I do love Spanx but as far as dressing up and looking good – these just look higher end [at the same price point.]
#3. BLACK POWERSUIT | Okay, this top is like a date night top  // just a hot top. It looks low cut but does not have to be low cut! I keep it pulled up a bit. The reason you want this is because its just like the turtleneck but it has a totally different neck line and the shoulder pads MAKE IT. The shoulder pads make your shoulders look broad thus making your waist look smaller – its all ab the illusion [like contouring😍]. I got this in black and white. It looks and feels expensive. It sucks you in and smooths you out! It's soft & comfortable, too. You don't need a bra with it either – it also comes with little covers! [I wear a 1.]
#4. BLACK FLATTERING DENIM | I have ordered & returned several pair of denim bc NONE can compete with these! The coating makes them look expensive and dressy. The fit is just super flattering! [I wear a 2- I size down in this brand.] PS. There is an issue on Nordstrom's site that says these are white so you may want to call – the images are correct tho!

MAGIC MAKEUP
#1 BLUR POWDER | This powder. OMG. I can't go without it. Its old news to most of you bc I always rave ab it but its worth every dime. The only thing that REALLY seals the deal on my pores and blurs them!
#2 BACCARAT | This perfume is easily top 5 ever – seriously ever! I got it for my assistant and she said she saves it for special occasions and that every time she wears it people stop to ask her about it! Its SO good.
#3. LIP COMBO | THIS + THIS + THIS [best!! Iconic Nude + Kim KW + Champagne Diamonds.]

Thanks to Nordstrom for sponsoring todays post.
What holiday makeup are you currently wearing?  Let me know in a comment below!