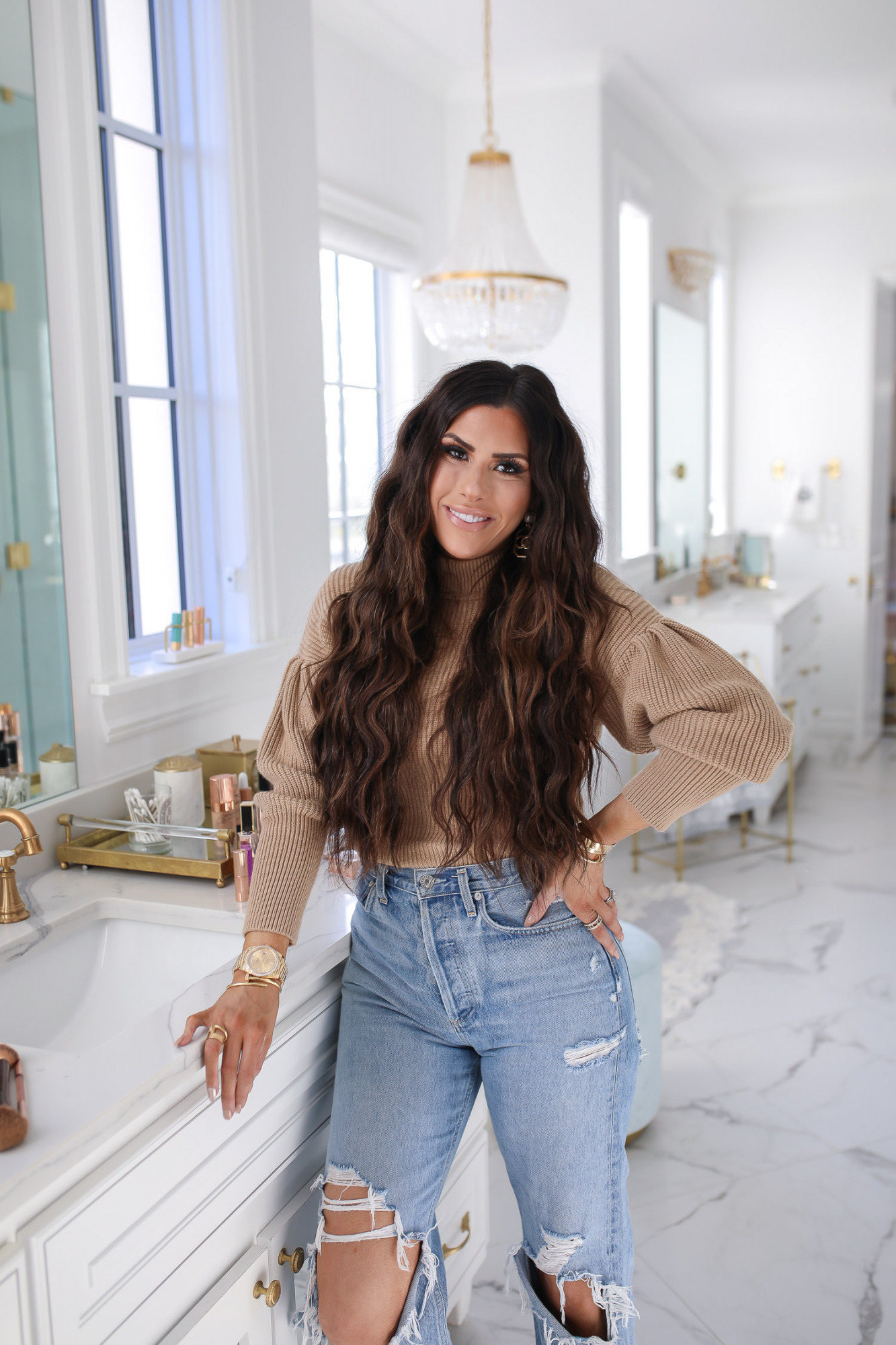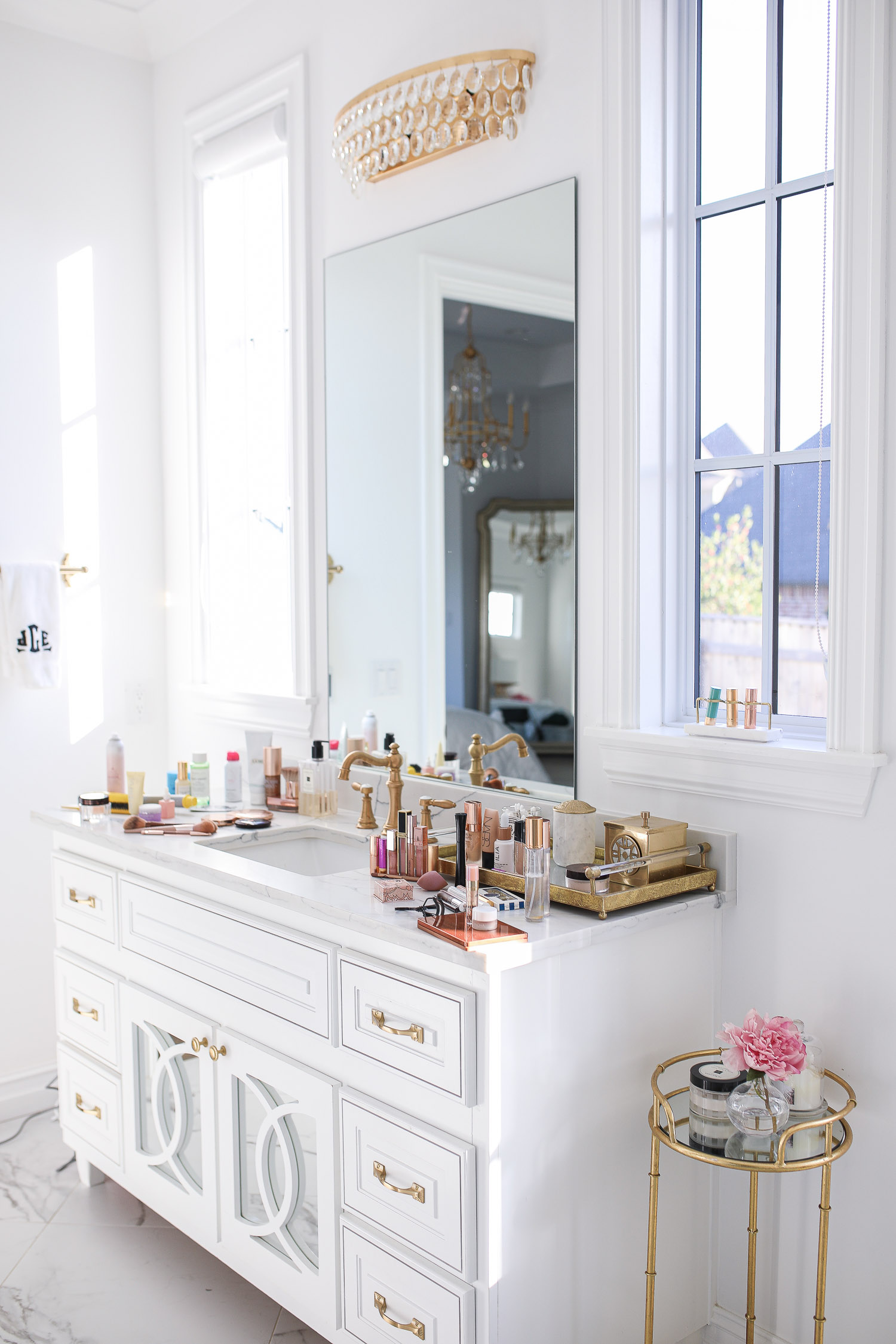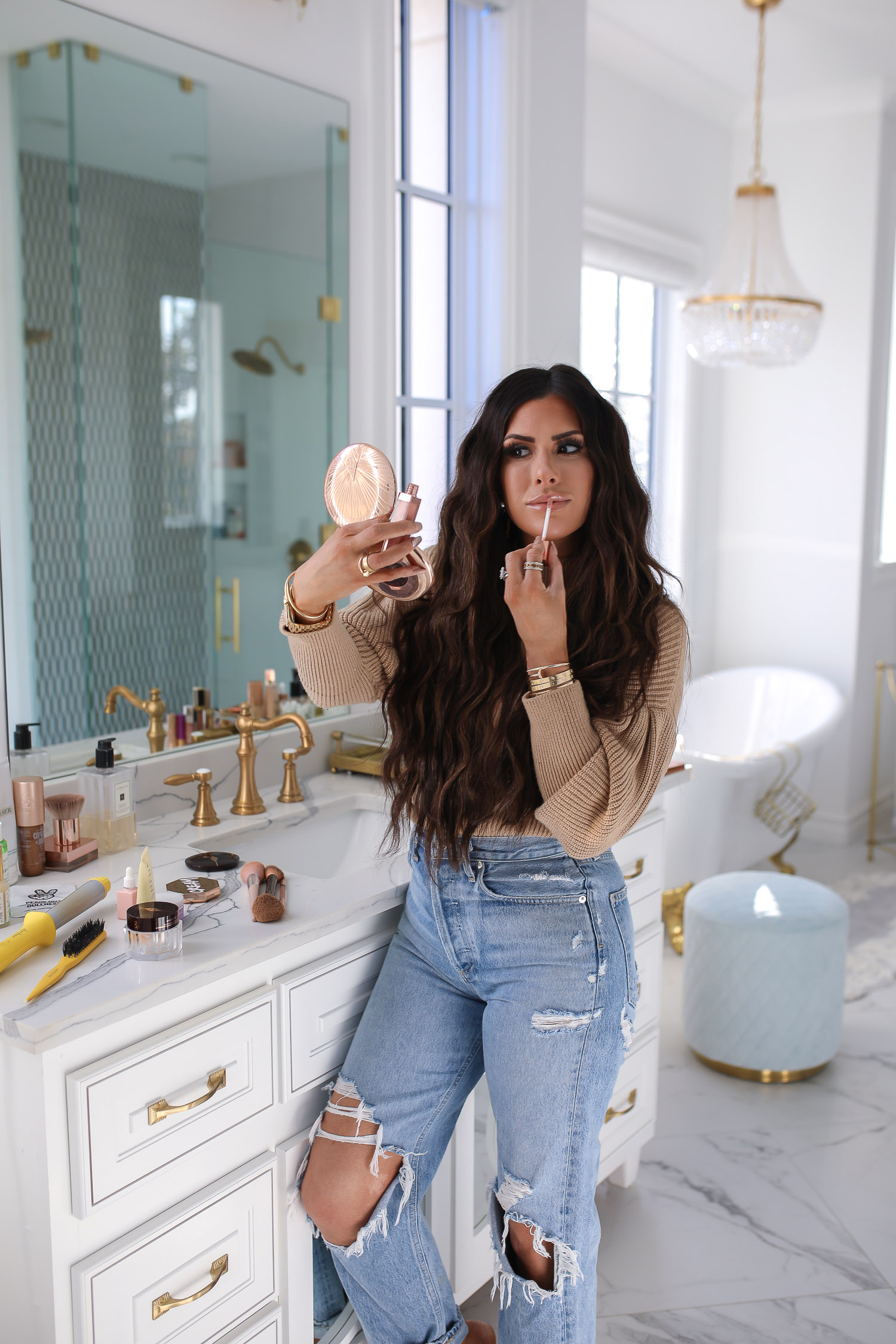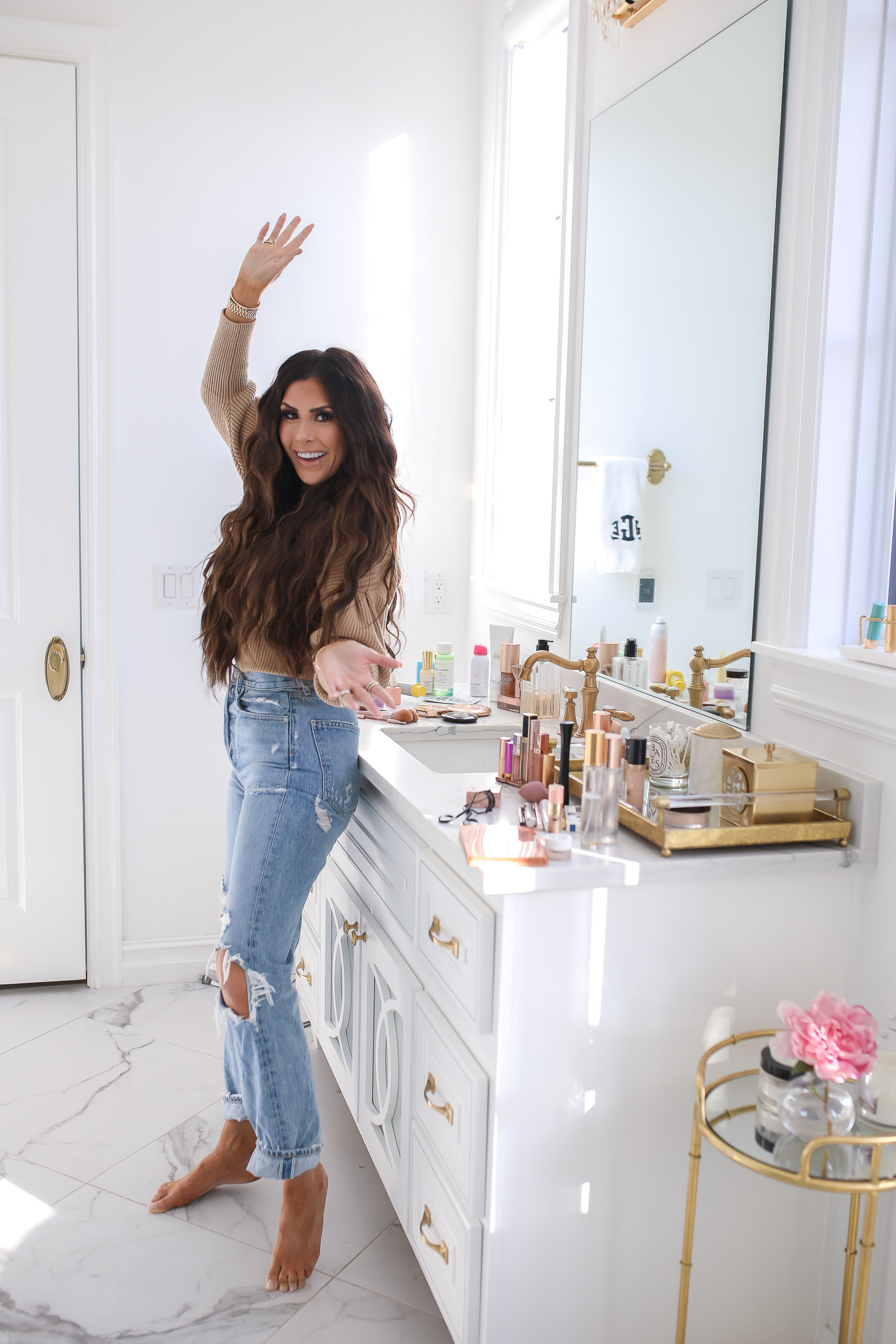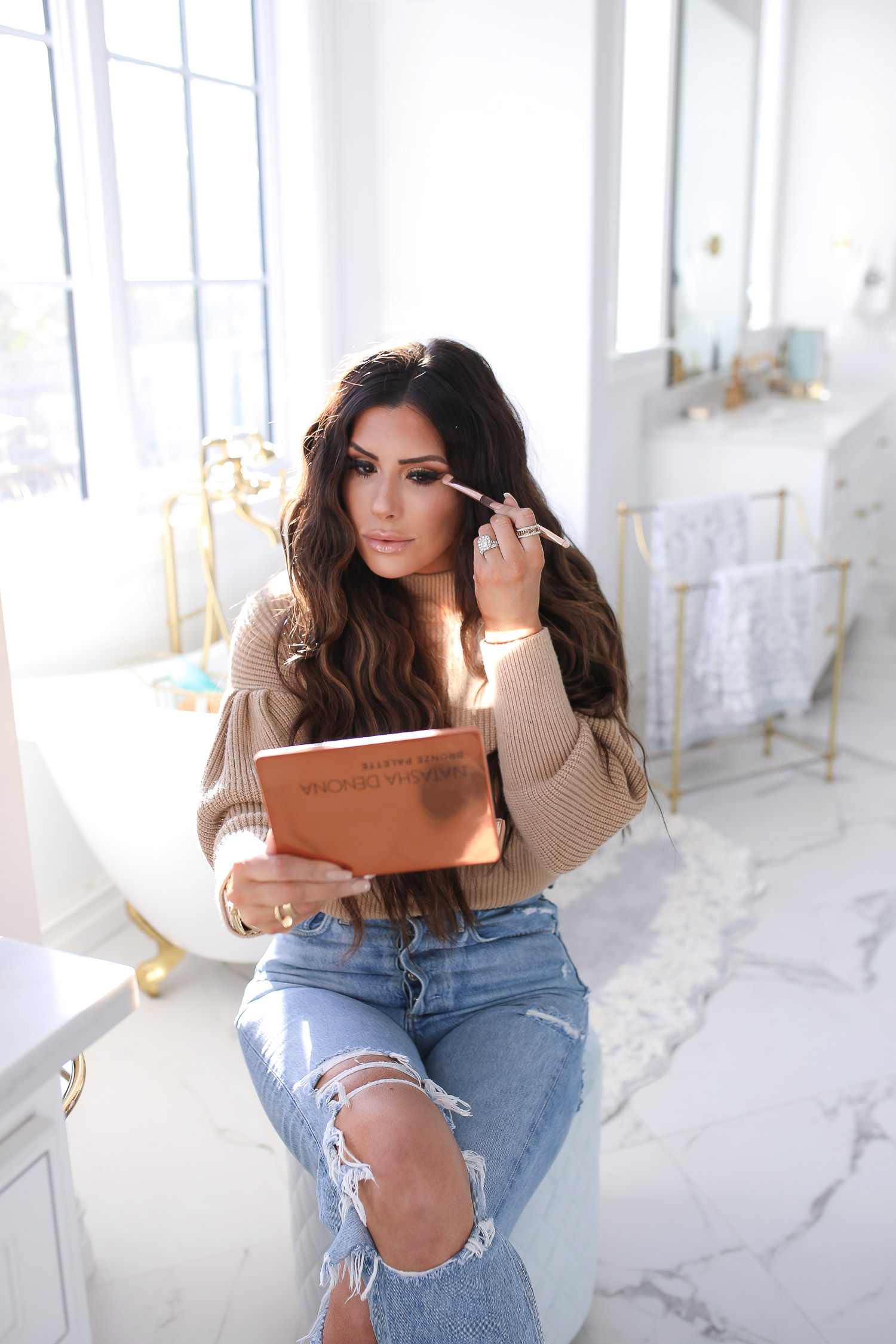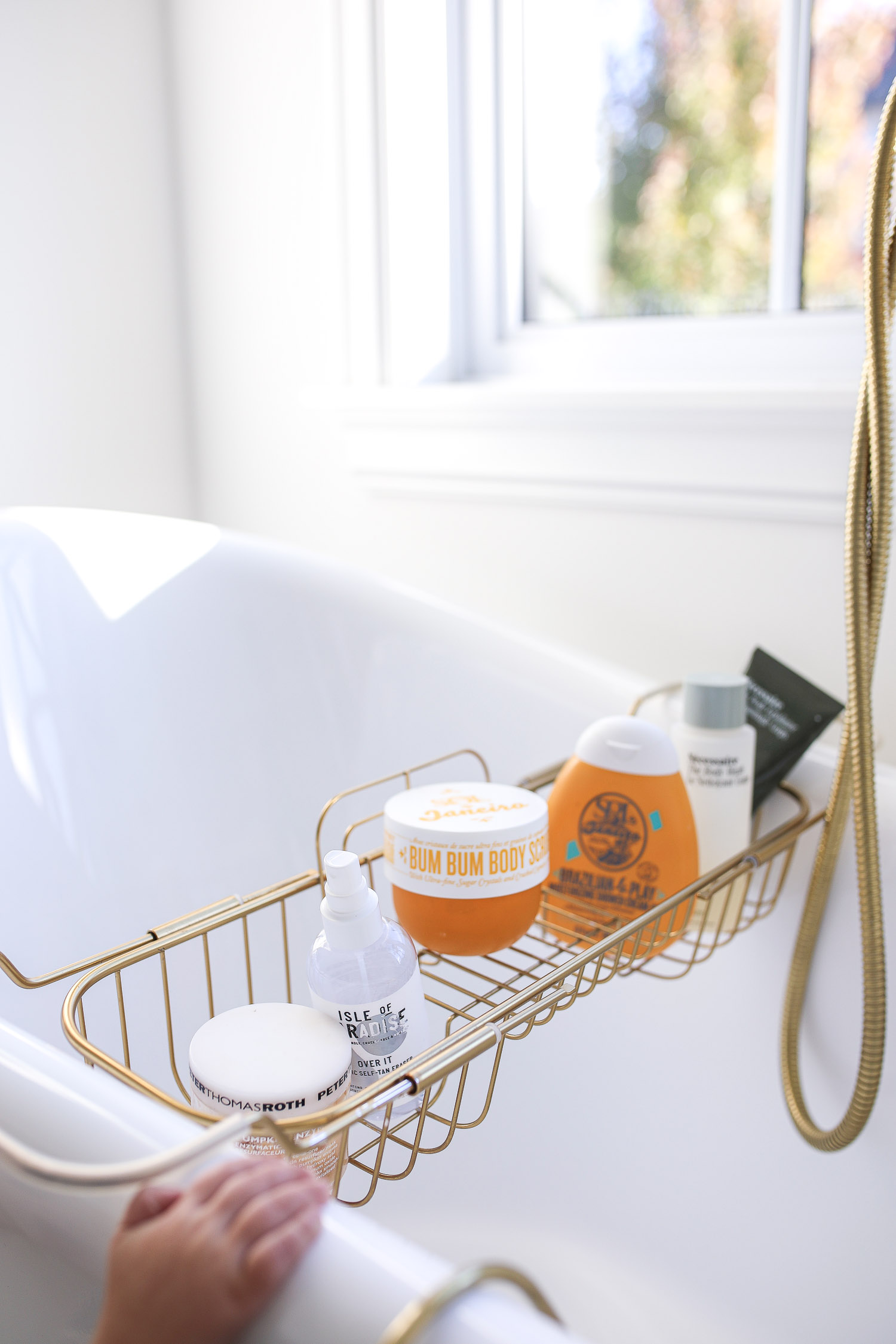 💄SEPHORA SAVINGS EVENT GUIDE 2020💄
It's the most wonderful time of the year! Today is the first day of access for VIB members for the Sephora Beauty Insider Sale
I always try to round up my most favorite items from the year, because now is the time to stock up! I always re-purchase my favorites during this event so I will not run out. Just a warning, things sell out quickly! It is also the best time to buy gifts because they have cute exclusive gift sets as well. See below for all the details.
Here's how it works: Rouge members get 20% off 10/30 – 11/9, VIB members get 15% off  11/3 [today] – 11/9 and Insider members get 10% off 11/5 [Thursday] – 11/9. Use code HOLIDAYFUN to redeem online. [You can use it multiple times and it is also good in stores!] I do a Sephora Haul usually 1x a month [if not more] & I always write in each of those posts to make sure you become a part of their Beauty Insider club because it is not only free, but it gets you deluxe samples, birthday gifts, AND qualifies you for this promotion. [If you are not a Beauty Insider, it is not too late. Join now to get access to the Holiday Savings Event.] I'll also include a link here for all the details of the savings event!
💋FOUNDATION FAVORITES💋
NARS Soft Matte Long-Lasting Foundation [shade 'Barcelona'] || This is the foundation I've been wearing about 95% of the time since it was released a few weeks ago and I'm hooked! Now keep in mind that I do switch my foundation up – when one runs outs I will alternate to another favorites. I find that it is like shampoo and conditioner to where it is less effective after some time but I always go back. It is like a 'rotation'. Anyway, this one is so beautiful. Full coverage, yet light weight, long wearing, and just beautiful. Easy to use – it takes me two seconds to do my foundation and it just works and looks effortlessly.
Charlotte Tilbury Airbrush Flawless Long Wear Foundation [shade '7.5 Neutral'] || Another long time, holy grail, favorite of mine. I have raved about this a lot. It is like magic! No joke! 'They' [description] say it has skincare in it so it helps improve your skin over time & wear. I truly believe it does make your pores look better- it has something in it that works to hydrating, anti age, and blur pores. I can truly say that it works!
💋CONCEALER FAVORITES💋
Dior Skin Correct Concealer [shade '1N'] || I'm using this concealer now and I CAN NOT RECOMMEND IT ENOUGH! It is so good – 24HR wear – and full coverage and not drying at all! I seriously can not recommend it enough. It is pricy but it is something I contine to repurchase!
Too Faced Born This Way Super Coverage Concealer [shade 'Porcelain'] || I have raved about this a lot but I literally can't get away from it. It is easily my favorite concealer. It is 'super coverage' and looks so good and smooth. Not drying at all & wears beautifully. This covers EVERYTHING. Also, its huge so it lasts a long time!

💋EYE FAVORITES💋
Too Faced Crystal Whips [shade 'Pop The Bubbly'] || This is the liquid shimmer I use on my lid and its super good!
Natasha Denona Top Coat [Shade 'Bronze] || This stuff is BOMB and I get so many compliments! Its what I wear on top of the liquid shimmer in #2 and its gorgeous! You can wear alone or pack it on and really get a glam look!
Natasha Denona Bronze Palette Eyeshadow || This palette is SO insanely EMILY, lol. I am a bronze type of gal and I tend to wear the same makeup looks daily. I don't get crazy with my colors too often really. I actually purchased this one because it is smaller than her typical palettes thus it has a better price point. I love her packaging – the mirror is amazing and the pans are huge so I will likely never run out, lol! The colors are so me – I always do a tan, camel crease, a darker outer corner, and then shimmers on m lid! If you are curious what my currently makeup routine is – it is HERE. The mattes blend super easy and the shimmer colors are insane! They are shimmery- without being too overpowering so they are perfect for summer and will transition flawlessly into fall/winter. It includes matte, creamy powder and also the duo chromes, metallics, and shimmers so you can create a variety of different looks. Also, you've probably already seen this in my previous Sephora Hauls but I love THIS brush and get a lot of use out of it when it comes to using this palette.
Fenty Beauty Flyliner Eyeliner || I received this in PR a few months back and I've been using it more often because it is SO easy to use. Its just sturdy and glides on so well. I do go over it a second time to really make it black.
Charlotte Tilbury Eye Liner ||
IT Cosmetics Superhero Mascara || This is a long standing favorite of mine and if you are looking for the 'fake lash' effect- this mascara is the bomb. I literally bought 3 one time and keep it in my vanity area because I rely on it so much!
Gucci Mascara L'Obscur || Upon first use I was like, 'wait, this is good!' and then I tried it the following days and it quickly became the one I chose to use. The brush is thin and not super thick [I typically prefer a big applicator] and I found that the formula + the brush is what makes it so amazing. The formula is the perfect consistency, if you will.
Surratt Beauty Lash Curler || Okay, I posted about this eyelash curler on my stories and seriously everyone freaked out, including me! I had heard that this lash curler was amazing but I didn't think there could be that big of a difference but OMG- I was wrong! My lashes instantly looked longer and prettier, and the curler is user friendly and doesn't pinch! I know it has been sold out a couple of times but I highly recommend!! I have had people DM me and e-mail SO much in regard to this and how they couldn't believe it worked so much better than other lash curlers. I did a story on my Instagram the day I got it and tried it out and it was sold out in just a few hours- just from this little IG story where I was simply testing it out while sitting at my desk working.
Grande Cosmetics Lash Primer || Since I'm not getting lash extensions right now due to quarantine I have been using this under mascara to help my lashes grow and keep them looking healthy! It definitely adds volume to your mascara and makes your lashes look pretty and full. I recommend their growth serum too – its what I have been using as well!
House of Lashes Strip Lashes ['Natalia'] || I'm not big on false lashes because they are hard to apply – for me anyway – and I never feel like it looks right. However, if I do wear them, I really love this style. I typically wear lash extensions but sometimes life gets busy and I just don't get to get fills so I opt for these! And if you are curious I use THIS glue.
Diorshow Pump 'N' Brow [shade '002 Dark Brown'] || This has been a part of my routine for a few months now – maybe since October?! I love it and its worth every dollar. It sets your brows in place and is great without filling them in all the way. It is waterproof too so its great for pool/beach days. If I want to go light in my I would just use this to set my brows in place! I use the shade 'Dark Brown'. TIP: I use THIS brush to brush through after to get the 'laminated', super hairy look! I posted a how-to on my Instagram stories last week and noticed it sold out so make sure you get it ordered if you want it.
💋BRONZER / BLUSH / POWDER / HIGHLIGHTER FAVORITES💋
Charlotte Tilbury Airbrush Matte Bronzer [shade '3 Tan'] || You guys already know that this became a holy grail, must-have the minute it was launched! I literally overnighted it the second I saw it was going to be coming out! I wear the shade 'tan' and I love the color SO much. It works perfectly for the summer on me. I love that the pan is huge so I likely will not be running out of it for a long time. The packaging is so good and great for travel. Just want to make a note that this bronzer has Hyaluronic Acid in it so that helps to hydrate your skin and also has mica which helps to blur out pores and texture. Anytime I buy a powder, I like to check to see that Mica is in it because I know it will help to smooth out and blur my textured skin. This one does not look muddy or dirty on at all and you can built it up, too. I find that its one of the more user friendly bronzers on the market.
Charlotte Tilbury Blush  || I've said for YEARS that Charlotte Tilbury makes the best blushes ever! A good blush is hard to find and I love hers. I actually at one point owned every color! I My favorite is shade 'The Climax' – its the one I have re-purchased the most.
Charlotte Tilbury Magic Powder || I've been using this powder for probably 2 years and I really can't find one better – it is sooooooo good. I use it on my under eye are and it set/bake my entire face. I use the shade '2 Medium'. The website describes this product so accurately – 'a light-diffusing loose powder with ingredients to help blur imperfections, visibly reduce the appearance of dark shadows and boost radiance for mattified, smoother-looking skin'. I have dry skin so I remember wondering if it would work for me since it 'mattifes' but it is perfect. Anytime a friend or readers tries it I always get the best feedback!
Lawless Seal The Deal Loose Setting Powder || What I am using now – and loving!
Benefit Cookie Highlighter || 10/10 – this stuff is amazing! If you like a great highlight it is good but if you like a *blinding* highlight its amazing! You can build it up. I wear it daily and I get asked about it all of the time!
Jouer Cosmetics Blush Bouquet [shade 'Rose Gold'] || I have been loving this blush, it comes with two different shades [Marigold & Rose Petal] and they are perfect compliments. It gives your cheeks a natural flush look that looks amazing!!
Fenty Cream Bronzer || I am really into cream bronzers right now, and this one is SO good. It is really easy to apply, and doesn't go on to heavy- it is easy to build on, so you don't have to worry about it looking super dark. I would say it is more natural-looking and gives a pretty bronze tint that is easy to blend. I also love that it is water- and sweat-resistant so I don't have to worry about it coming off if I'm outside with the kids or running around! [Shade: 04 Hunnie Glaze]
Nudestix Tinted Blur Stick [Shade 'Medium 7'] || Ah, this product has become an absolute must for my makeup routine and it is super user friendly and easy to use. Its a cream contour stick and I've raved about it several times but I want to touch on it again because its worth every dime. One of the reasons I think so highly of this is because its a BLURRING stick. SO! When you apply this over your foundation in the spots where you want to contour – it goes on soft & creamy and blends in perfectly – not splotchy like many contour sticks do. It also smooths your skin in the area where you apply which is very unique for a product like this. I do run through it quickly but I am stocking up during this event.
Tom Ford Shade and Illuminate || I just got this in the mail at the end of May after hearing amazing things and seeing really good reviews and let me tell you – I was sold right away! I only got it for the shade part but I actually love both of the colors quite a bit! It is super easy to use and not intimidating like a lot of cream contour and bronzers. Its bendable and creamy. Not only can you can use it to contour your cheekbones and collarbones or brush it over your eyelids for eyeshadow. The highlight is subtle, but still gives you the perfect dewy look! [Shade: Intensity 01].
💋SETTING SPRAY FAVES💋
Farsali 24K Gold Setting Spray || Had to include my holy grail skin mist- I use this every day and if you have been following me for awhile you have heard me talk about it a lot. It is a total game changer and elevates the look of my makeup instantly. I keep a few bottles in my backstock just in case I run out and need more- its that good. I wrote about it in many Sephora favorites posts last year and I try new sprays regularly but this is always the one that I find makes my makeup look best at the end!
💋LIP FAVORITES💋
Charlotte Tilbury Hot Lips Lipstick [shade 'Kim KW'] || You. Already. Know..  'Kim K.W.' is my JAM. I think I go through one tube every 6 weeks! No joke. I've been wearing this lipstick for 3+ years and get so many compliments. The formula its amazing and her shades are also good. I like 'Nude Kate' as well.
Patrick Ta Gloss [shade 'She's An Influencer'] || I am loving this new gloss- it is high-shine but also has lip balm in the formula so it is not sticky! It gives your lips an added look of volume and fullness and is super pretty on its own or as a part of your lip combo!
Tom Ford Gloss [shade 'Crystalline'] || This gloss became a 'holy grail' product for me back in October and I can't get away from it! I have 3 glosses that I think are 'the best' and this is the one I wear the most. I use the shade 'Crystalline' & it's the perfect color for any nude / light pink lip combo. I wear this probably 90% of the time. In fact, I did a video on my IG stories once – applying my favorite lip liner, lipstick, & this gloss and all but the lipstick sold out that night! Once it restocked, I actually bought a few backups of the gloss!
Fenty Gloss [shade 'Fussy' & 'Smartmouth'] || Okay, my mom and I both got this because it is so beautiful. I saw it on her first and I was like like "wait!! MOM!! Your lips look like they are covered in water!" and then boom we both got it and wear it on repeat! PS. Fenty just released this holiday gift set that has 4 mini bottles of gloss and all are new shades! I already got it – it is so good!
Charlotte Tilbury Lip Cheat Lip Liner [shade 'Iconic Nude'] || Forever a favorite liner – the shade 'Iconic Nude' is my most worn and a go-to but I also love 'Pillow Talk'. In the photos above I am wearing 'Iconic Nude'. This liner is smooth and easy to use, and also wears up to 6 hours which is a big deal – also waterproof!
Marc Jacobs Poutliner Lip Liner [shade 'Oh Cocoa'] || This is one of my new favorite lip liners! As soon as I got it in the mail, I tried it on and even my assistant was like, "woah that is a good color!!" In fact, I misplaced it and we turned the whole house upside down trying to find it because I liked it that much. Don't worry we found it and now I wear it a lot, LOL!
Gucci Lipstick || It is SUPER soft, super creamy & pigmented. It goes on so smooth – and is very effortless. It looks super luxurious on- I'm talking – it is intense but also very easy to apply because it takes one simple stroke to apply. No layering or building it up since its extremely pigmented. Not messy and not dry. It is a matte finish but feels more creamy in application and wear[See full review of it HERE.]
💋APPLICATION TOOL FAVES💋
Huda Beauty Double-ended Smoke & Smudge Eyeshadow Brush || I randomly got this brush and now I want all of her brushes!!! They are so practical and function and I find them to be extremely easy to use. I use both ends and I really enjoy this for the lid / crease & even under the eye!
Tarte Beauty Sponge || I started using this sponge awhile ago and I still swear by it. It is the one I use all the time (in all of my recent makeup routines) and keep several stocked – in case I run out- that would be an emergency, lol. I can't do my makeup without this sponge. And while we are discussing beauty sponges, I keep a back stock in my cabinet of  THIS spray because its how I quickly clean my sponge each day before I use it. You can also use this on your brushes as well – and it is quick dry for brushes. PS. I also just tried THIS quick dry brush cleaner and its super good too!
Bonus info: these sprays are really good for other things as well – like wiping down your makeup bags and I use them to clean my vanity area bc its the only way to get any foundation off.
Hourglass Double-sided Brush ||
Fenty Bronzer & Powder Brushes ||
Beauty Blender Instaclean Sponge & Brush Cleaning Spray || [I use THIS sponge!] I literally always rebuy this! The bottle lasts me about 5-6 months. I am really adamant about keeping my sponge clean because I use it like crazy throughout my entire makeup process. I also travel a lot so keeping them clean is so important. Also – love the smell of this.
💋SKINCARE FAVORITES💋
Farmacy Honeymoon Glow |So, I have seen a lot of people talking about this product and have always seen AMAZING reviews so I wanted to try it out. I see what all the buzz is about now! I am really into researching ingredients and the ones in this formula are legit. The AHA/BHA/Flower Acid Blend exfoliates dead skin cells, targets hyper-pigmentation, and helps reduce the appearance of pores, fine lines, and wrinkles. The Hyaluronic Acid hydrates and plumps the look of skin by drawing water to the skin, helping to prevent moisture loss. Lastly, the ingredient that makes it different from other products is the 'Proprietary Honey Blend' which is known for its soothing and humectant properties, this special honey provides skin-loving moisture plus antioxidants. Seriously cannot recommend this enough. If you are new to skincare and you want quick improvement – give this a try.  [PS. If you are new to acids for skin or pregnant that the Beauty Counter brand has an amazing Overnight Peel – read blog post HERE.]
Farmacy Deep Sweep Toner || This toner was gifted me to me in PR about a month ago but I had already planned to order via Sephora when I saw a YouTuber who has insane skin recommend it. It gently exfoliates, cleans pores and controls oil without over-stripping skin. I was amazed at how much it pulled out of my skin, and could tell a difference in my skin. It doesn't sting or burn, and almost has a cooling effect. They say it is safe for sensitive skin, also which is a perk for a lot of people. I use it highly after I remove my makeup. Toners are a product many people skip or forget about but I have been using them religiously and swear by them. This one takes the cake out of the few I've tried the last 2 months.
Peace Out Dulless Pads || Stop whatever you are doing and order these. I promise – you are doing yourself a huge favor. I can not even tell you how insane these are! So, I radmomly saw them online and just got interested seeing as I am a major acid lover [as in skincare acids that help with hydration/aging/texture/etc.] Anyway, I used these one night after my shower and it sort of burnt but that was to be expected with acids within it. Anyway, the next morning I woke up and my face was literally GLOWING. Straight up shining – which is a great thing & great sign for people like me who have dry skin. Highly recommend.
CT Night Magic Cream || Easily one of the best night creams EVER. I mean, EVER. My mom always requests this for Mother's Day, Christmas, her birthday, etc. It is not cheap but I will say that the jar will last a few months and you will see a difference when you wake up. I remember when I was pregnant with Luke – my skin was so bad. Just dry, dull, sad looking. I actually had a friend who worked in retail recommend this and now I never go without it. One night my mom used mine and didn't tell me and the next morning I asked her what she did to her skin and she goes "oh I got in a jar in your drawer last night!" And I said "SHOW ME!!' and of course it was this magical cream. It feels like a balm so it is a bit sticky but I apply it 30 minutes before I even go to sleep so that it gets a chance to absorb. It literally plumps up your face [in an amazing way], smooths out lines/wrinkles, hydrates like crazy, softens, etc. Anytime I feel like my skin is look sad and dull – I always know its time to use this. I do not use it every night but I do it 2-3 a week and when I travel – that way it lasts longer! The website even says 'Instant beauty sleep in a cream elixir!' which is so spot on.
Wishful Papaya Enzyme Scrub || I  randomly purchased this when I was buying the Peace Out Brightening Peel Pads and as you know, I'm a major skincare lover. I used to have horrific skin and I'm paying for it now – literally & figuratively. Anyway, this scrub got my attention because of the ingredients and also by seeing Huda Beauty's before and after photos. The ingredients are so good and the papaya enzyme is amazing for soothing your skin and giving more of a glow – that totally piqued my attention. Th
💋HAIR FAVORITES💋
Dry Bar Wrap Party Styling Wand || This is my new favorite tool to curl my hair and I can't get away from it. I just started using this in the past few weeks and I am OBSESSED. I use it nearly every day. It makes a different type of wave than my normal curling iron, and its because the wand is shaped the opposite of regular ones- it gets larger on the bottom and that creates a bigger, more peachier wave. Also, it seriously keeps my hair curled for days.
Dry Bar Teasing Comb & Brush || I have 3 of these bc they are that good! I use on Soapie too!
Dry Bar Hot Toddy Heat Protectant || I go through this like crazy! Seriously I keep back stock.
T3 Micro Curling Iron || 1″ or 1.25″ [Best curling iron!]
IGK First Class Dry Shampoo || This is one of the first products mentioned in a Sephora haul and you all bought it out. It is easily the best dry shampoo out there.
💋SHOWER/BATH/BODY FAVORITES💋
Isle of Paradise Self Tanner Eraser || First in foremost – a top question is "how do you remover your self tanner?!" So, I'm re-mentioning this because it is a vital step right now for those of you who are self tanning at home! I use it 2 nights a week to remove my self tanner so I can start fresh. It helps take off the tan in the shower! I've tried more affordable competitors and they have not worked at all so this is definitely worth it – I definitely would pass up all of the hacks and random tricks because this is the most effective.
Sol de Janeiro Scrub & Body Wash || I am a huge fa of the Bum Bum products and this does not disappoint. The smell is AMAZING, per usual. I go through a lot of scrubs year round since I tan year round. I find a lot of hits and misses but this one is a hit and the smell is just icing on the cake! It leaves your skin feeling super smooth and moisturized. The crushed cupuaçu seeds and sugar crystals gently exfoliate dead skin (and self-tanner in my case) and leaves a slight shimmer on your skin which is really pretty in the summer.I have raved about this over and over for years but I recently ran out of it and tried to continue life without it – and it did not last long! I had to go get it one day because I missed it so much. The smell is so so good and I use it to shave!
Nécessaire Body Wash & Charcoal Body Exfoliator || Hands down one of the best scrubs ever – but love the body wash too!
La Mer Body Renewal Oil || SO worth the money! Makes your skin look so good and feel so good!
Sol de Janiero Bronzing Oil  [shade 'Copacabana Bronze'] ||  I use everything from this brand and it is perfect in the summer when wearing shorts and dresses. It gives you a nice healthy-looking glow!! They actually changed the bottle so now it has a pump and is way more user friendly than it used it be. This product has been a part of my spring and summer routine for exactly 2 years now and nothing really tops it all! It leaves a beautiful sheen and smells incredible! I also swear by their Bum Bum Cream as well – many of their products are staples for me.
Patrick Ta Illuminator & Brush || Just recently reviewed this – it is so gorg on your shoulders and chest and it smells phenomenal.
💋MISC FAVORITES💋
Tweezerman Travel Hair Removal Tool || YOU GUYS- I think I mentioned these in last months Sephora haul but I have to re-mention because they are seriously amazing. I got them bc I was flying to AZ for a hair appointment last month and thought they'd be great to have in my travel bag. However, I learned quickly that these are not your average cheap hair removal thingies – these are 100x better – so be careful! They remove hair crazy easy and dead skin. I have purchased ones from Amazon that people rave about but these are the real deal. And if you travel a lot – you will be so glad you pack one of these. They don't take up any space at all! I like smaller ones because I can leave them in cosmetic bags and purses and use them on the go.
They softly exfoliate dead skin if you are super dry and need to remove it before applying makeup, etc. You can use them 3-4 times each based on the amount and texture of your hair but they are super affordable and easy to keep on hand and clean. Do use them lightly bc they are powerful! I will say I use them on my upper lip and my upper cheek bone because my highlighter pops better when its peach fuzz free and texture free.
Jo Malone Hand and Body Wash || I. always. buy. extra. when. on. sale. SO GOOD.
What are you most excited to buy during the Sephora Beauty Insider Sale?  Let me know in a comment below!