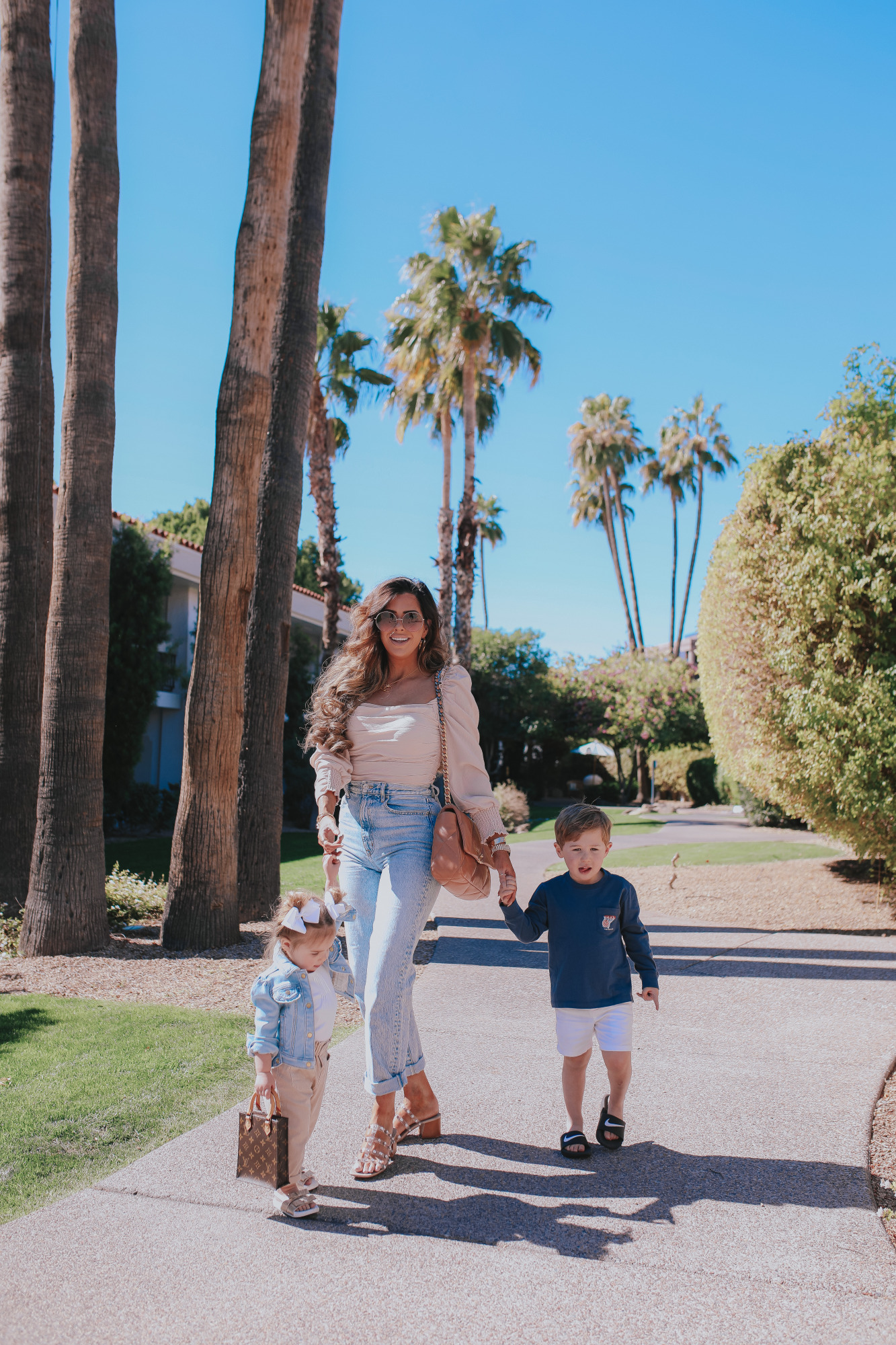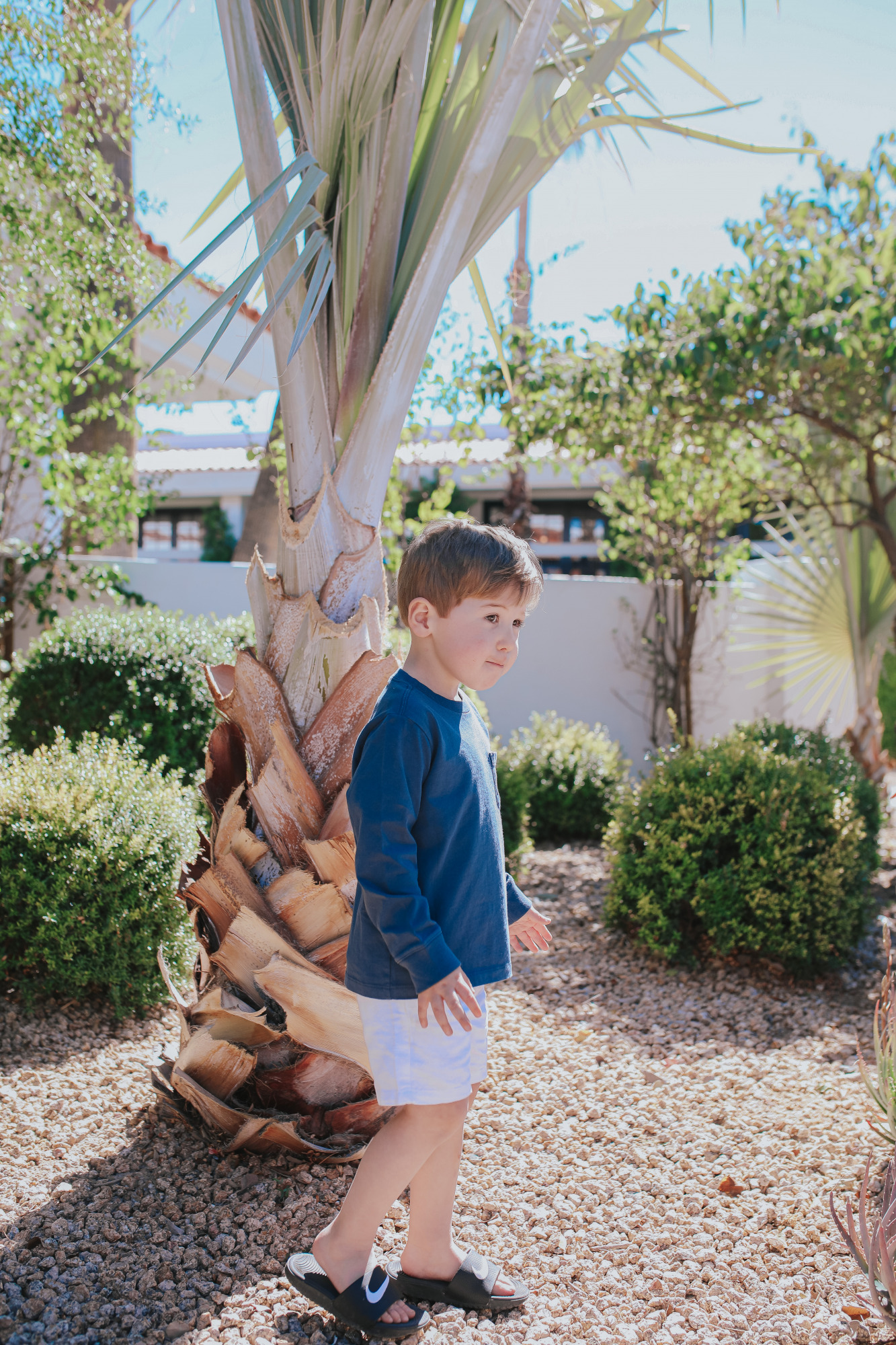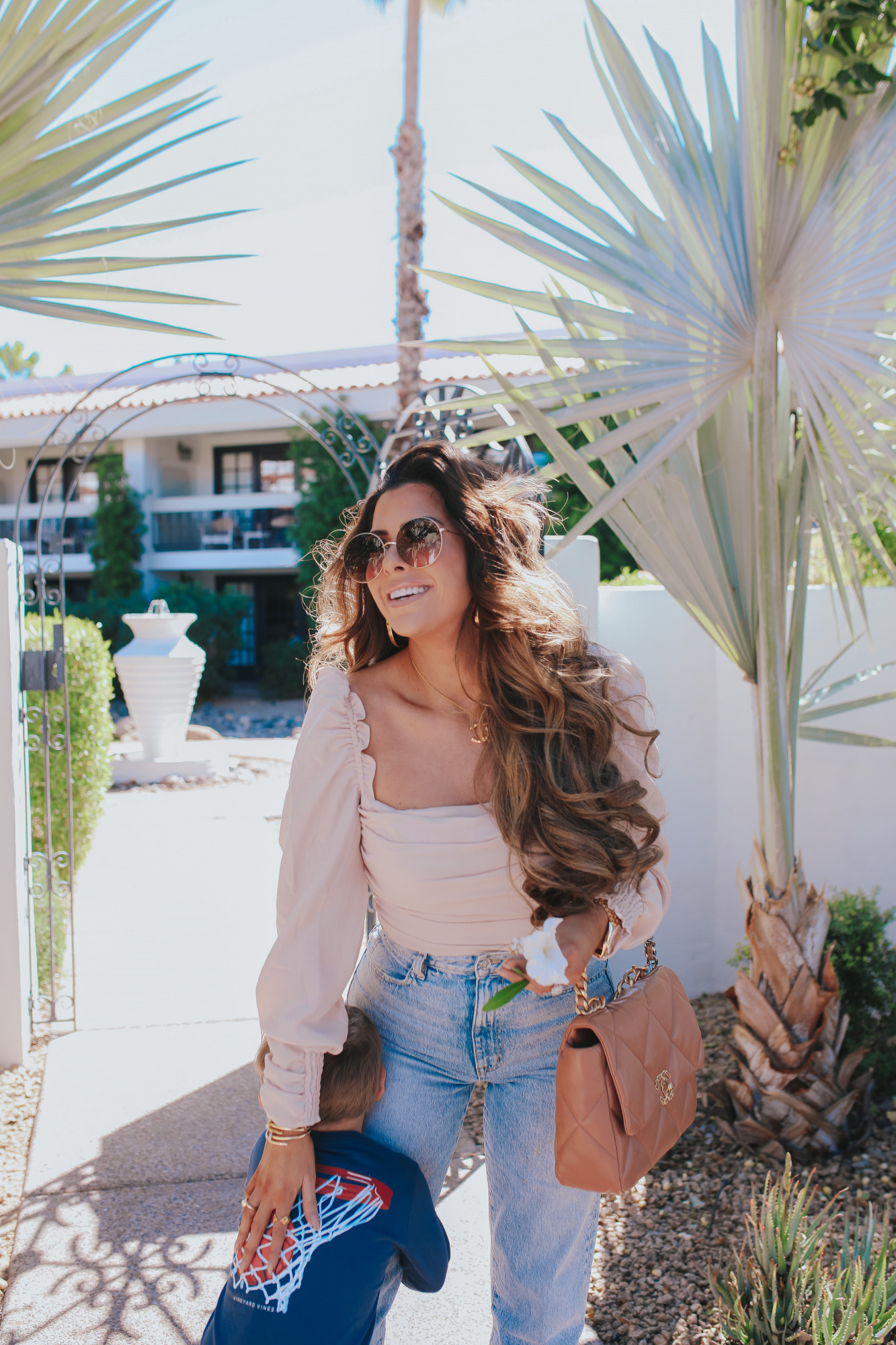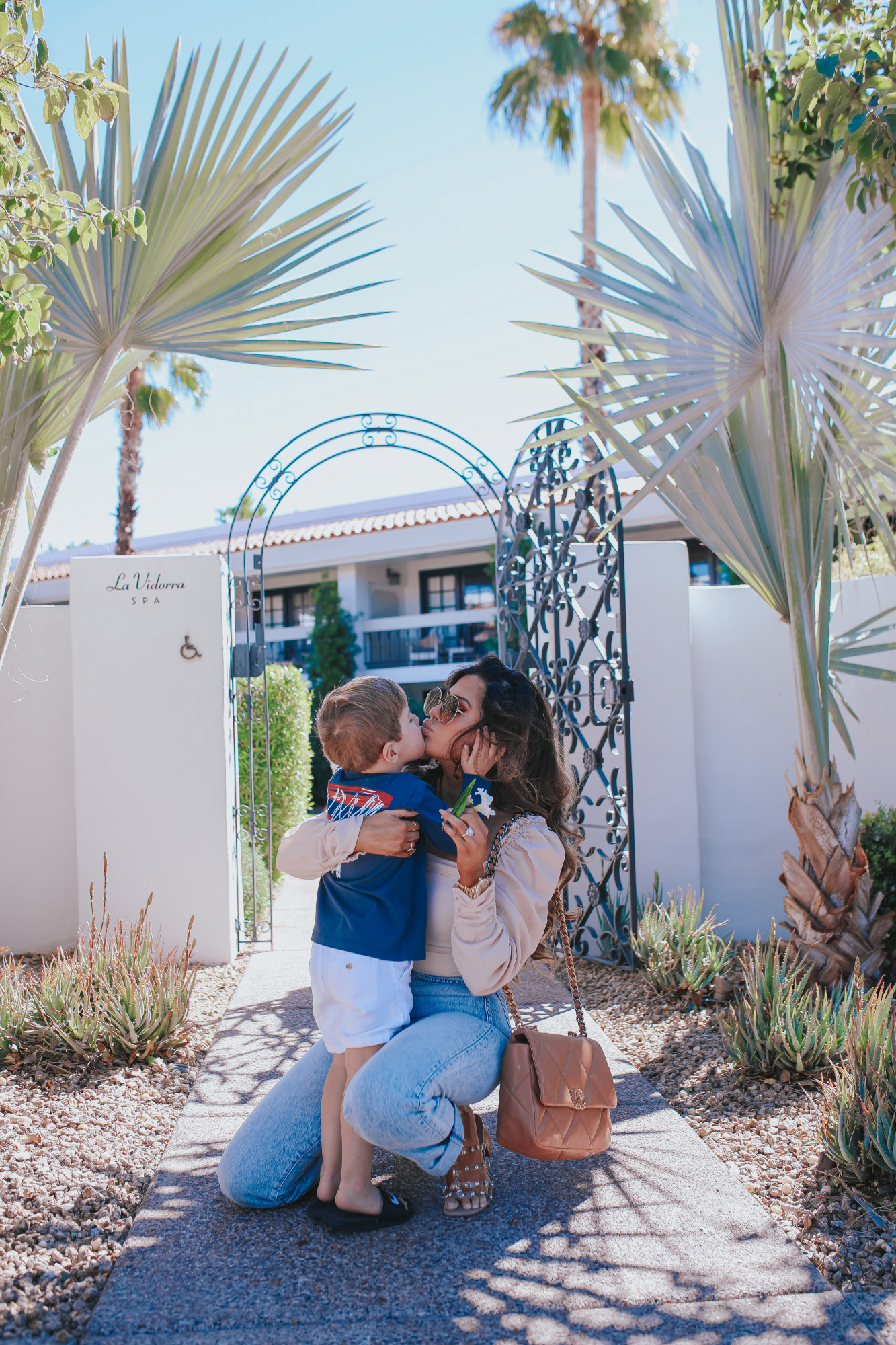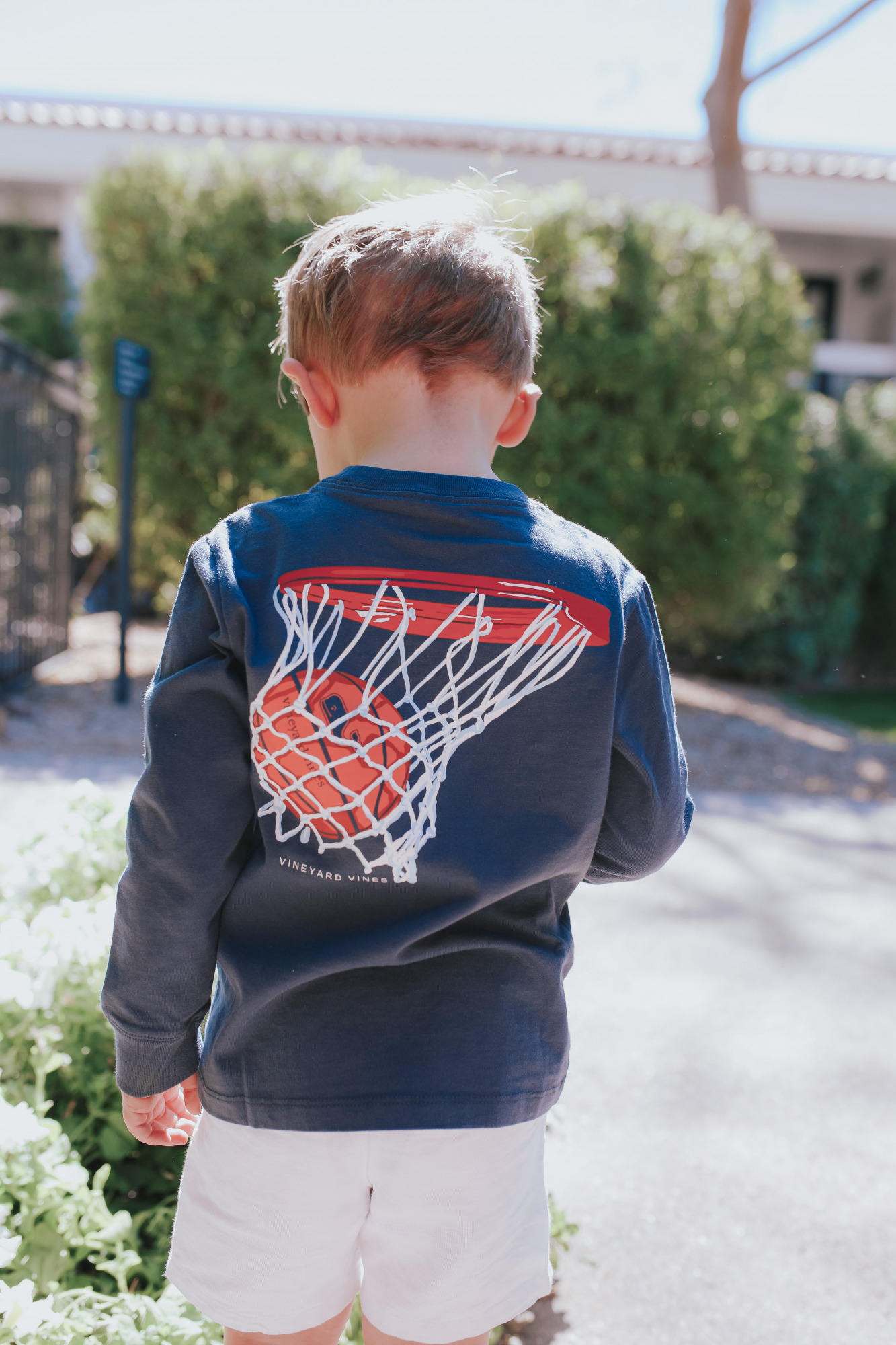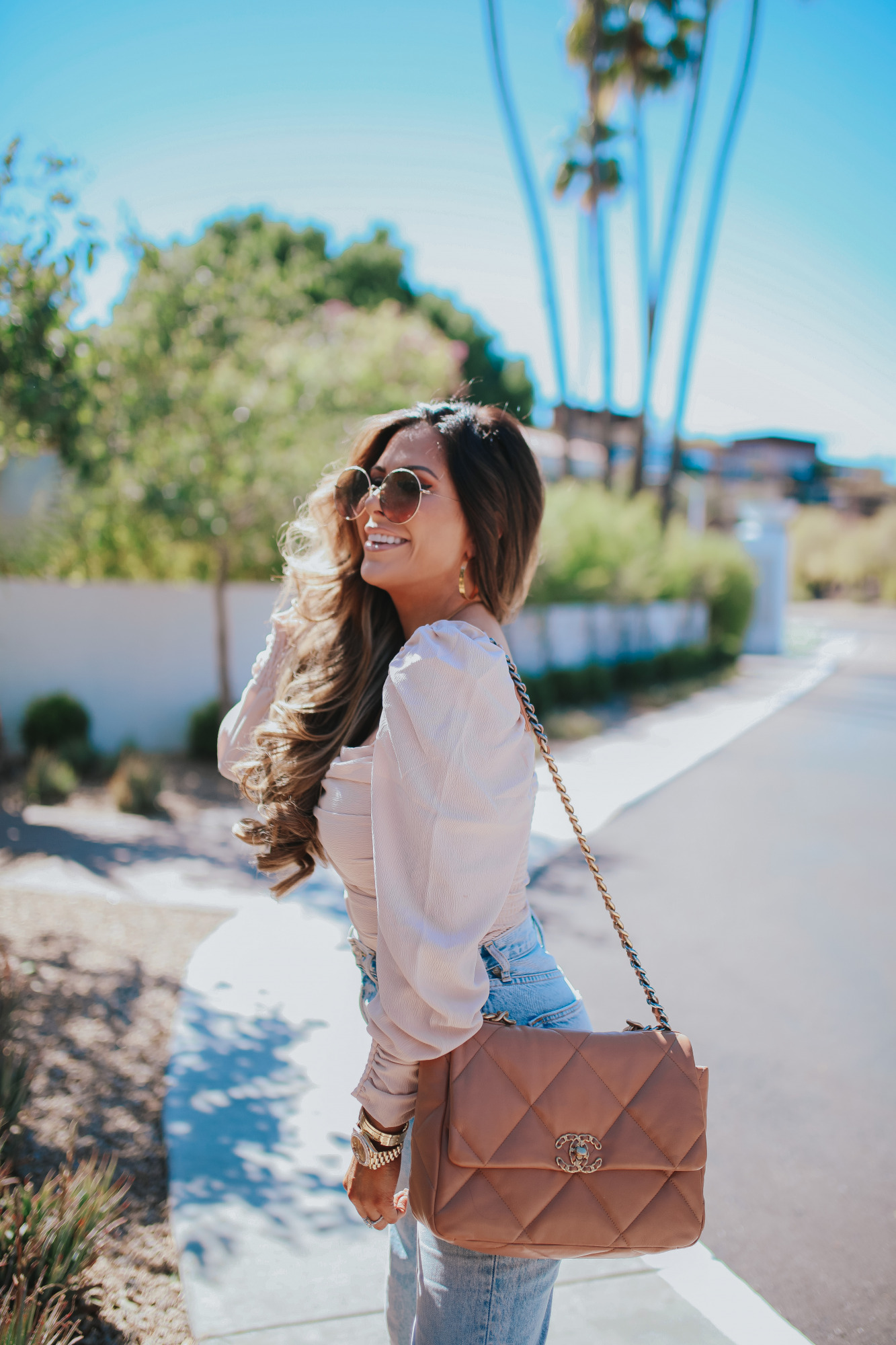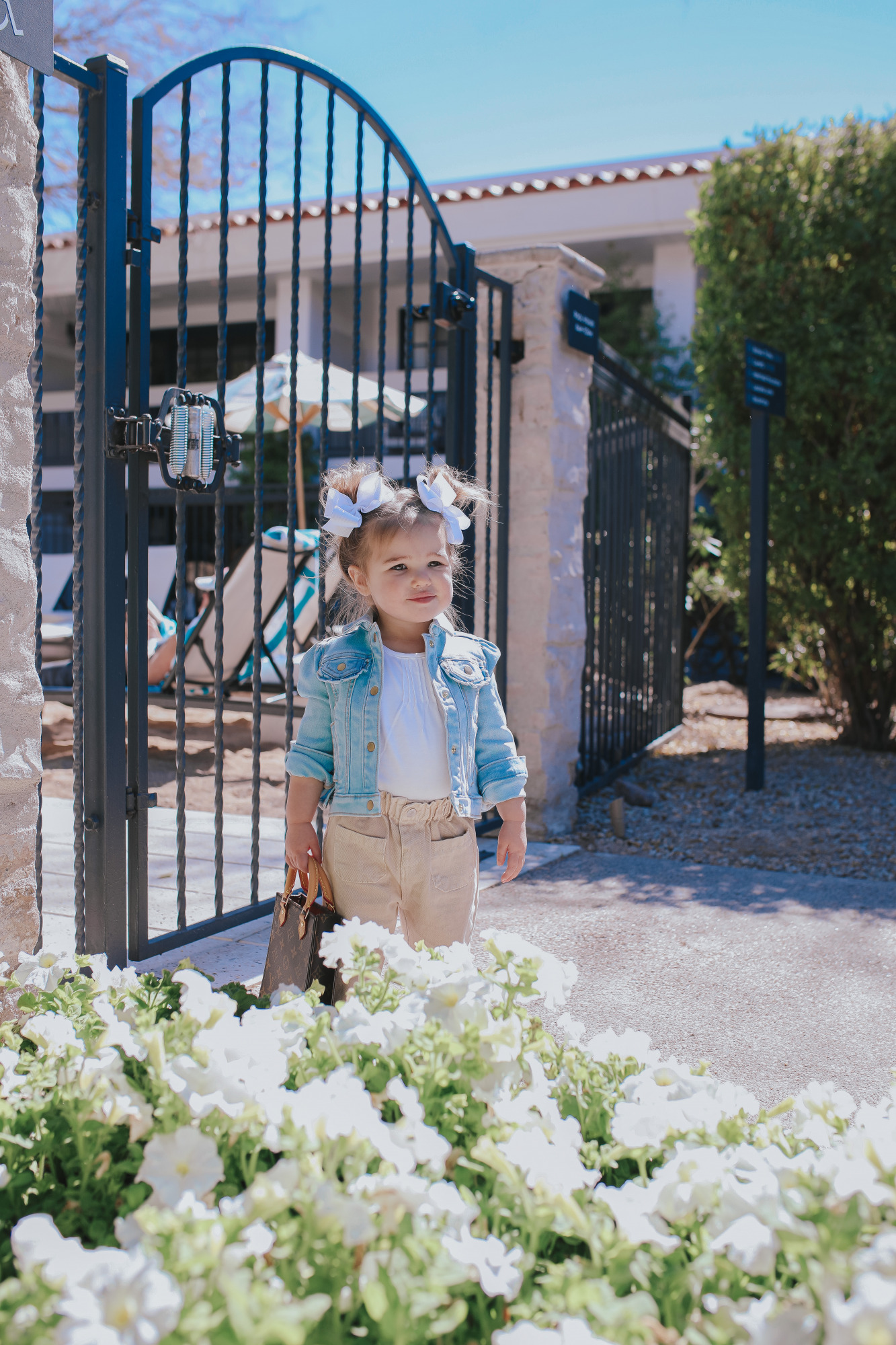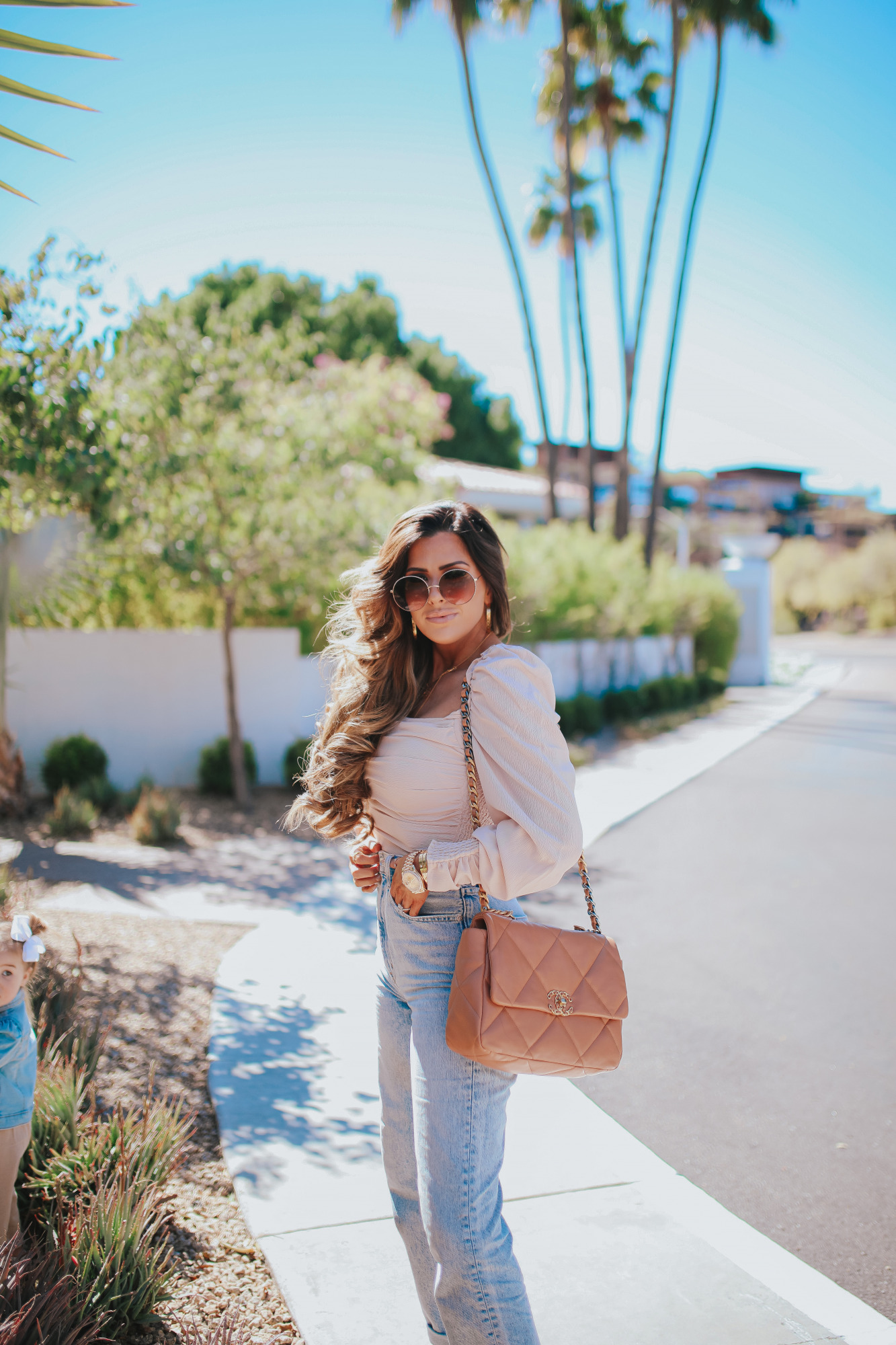 MOM JEAS OUTFIT DETAILS
TOP: ASTR The Label [size small] | JEANS: SLVRLAKE [I got a 27 – pretty TTS] | SANDALS: Steve Madden | SUNGLASSES: Dior [similar HERE & HERE] | EARRINGS: Louis Vuitton [similar HERE] | NECKLACE: Chanel [similar HERE] | HANDBAG: Chanel [similar HERE & HERE] | BRACELETS: Cartier [similar HERE & HERE] | RINGS: Cartier [similar HERE & HERE] | WATCH: Rolex [similar HERE] | LIP COMBO: 'Iconic Nude' + 'Kim KW' + 'White Russian Sparkle | LUKE'S T-SHIRT: Vineyard Vines | LUKE'S SLIDES: Nike
We were in Scottsdale last week and had a wild week, lol. The trip in itself was a little crazy to say the least! However, it was nice to be able to wear jeans & sandals and just walk outside! I just recently got these jeans from Nordstrom and I am obsessed. You guys know I'm crazy over THESE high waisted 'mom' jeans but I wanted some with no tears and these ended up being perfect. I did get a 27 in these and in the other pair I always rave about [here] I wear a 26. Anyway, they look huge but they are high waisted with no stretch so I was glad I sized up! Thought I'd talk about the jean trend since the Tiktoks about skinny jeans being out has been a hot topic. My sister texted me asking me to do a full post all about what to wear outside of skinny jeans bc she and her friends are all curious. I saw a lot of DMs coming in on the topic as well so I thought I'd share. I notice that anytime there's a new trend – most people won't just hop on. In fact, they usually won't like the trend for a year or so and then they finally grow used to seeing it and convert over. I say that because my mom and sister used to give me a hard time about whatever I wore and then 6 months later they would be all ab it – and this has become a running joke in the family. For example, I started wearing those baker boy caps a few years ago and they were like "omg Emily! no way!" and now they love them and they both look SOO good in them, too! I think its like filling in your brows for the first time – you are just not used to it so it has to grow on you! That being said, I am not a big skinny jean fan – I kind of just got tired of them and about a year and a half ago, I started buying different styles just to have variety, ya know!? All of this to say that if you are wanting to get on board with the mom jean trend – it is perfectly normal to not be a fan at first. I will say that many people always find a reason not to give them a try [like height!] but really it is all about how you style them and the brand that you get!
Also, I got these sandals from Nordstrom as well and I am SO obsessed! I posted them one time on my stories when we were in AZ and they sold out that day! I love them because they are simple yet dressy and look like flats but still have a little bit of a heel to give you some height!

Thanks to Nordstrom for sponsoring today's post. 
Do you own a pair of mom jeans?  Let me know in a comment below!