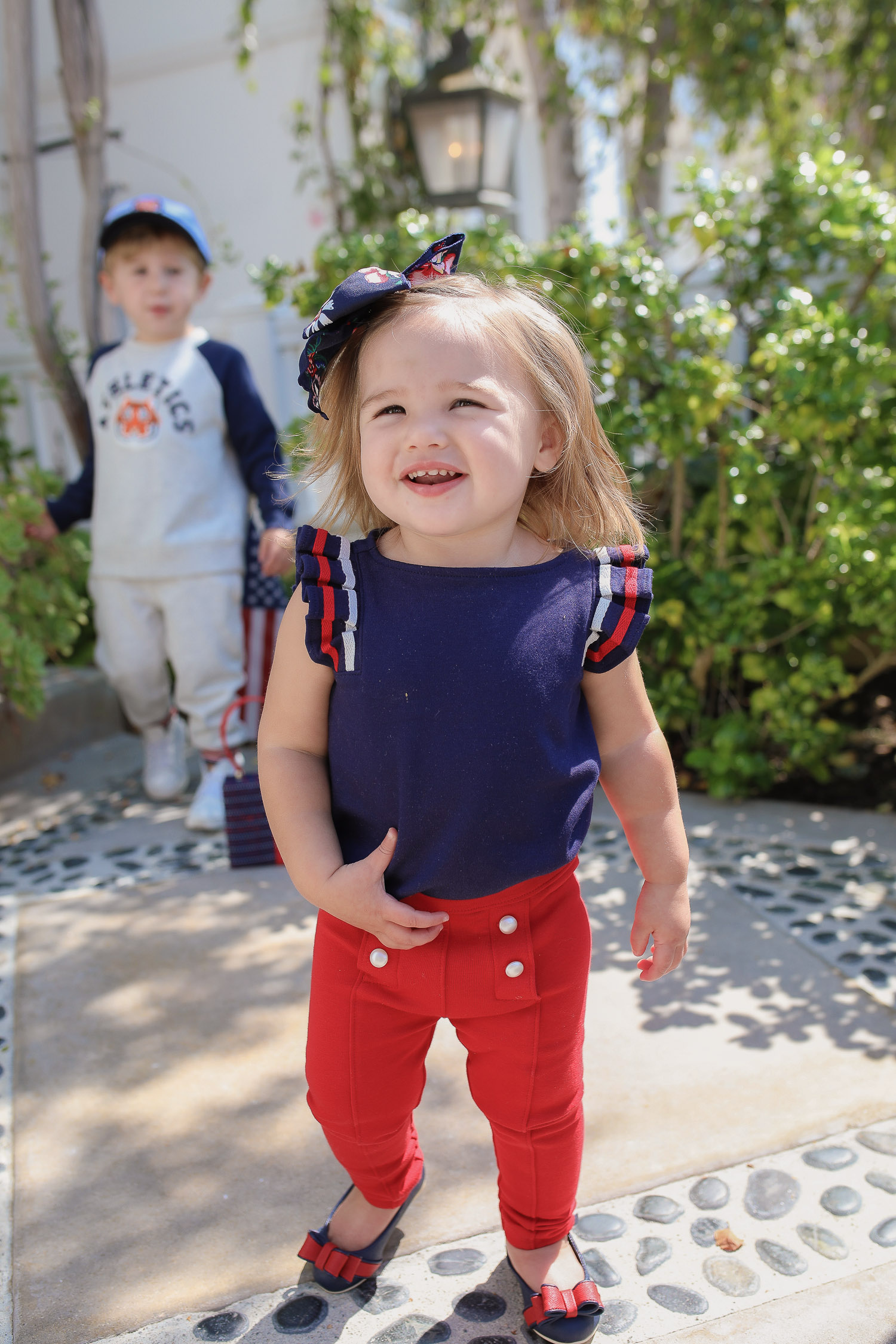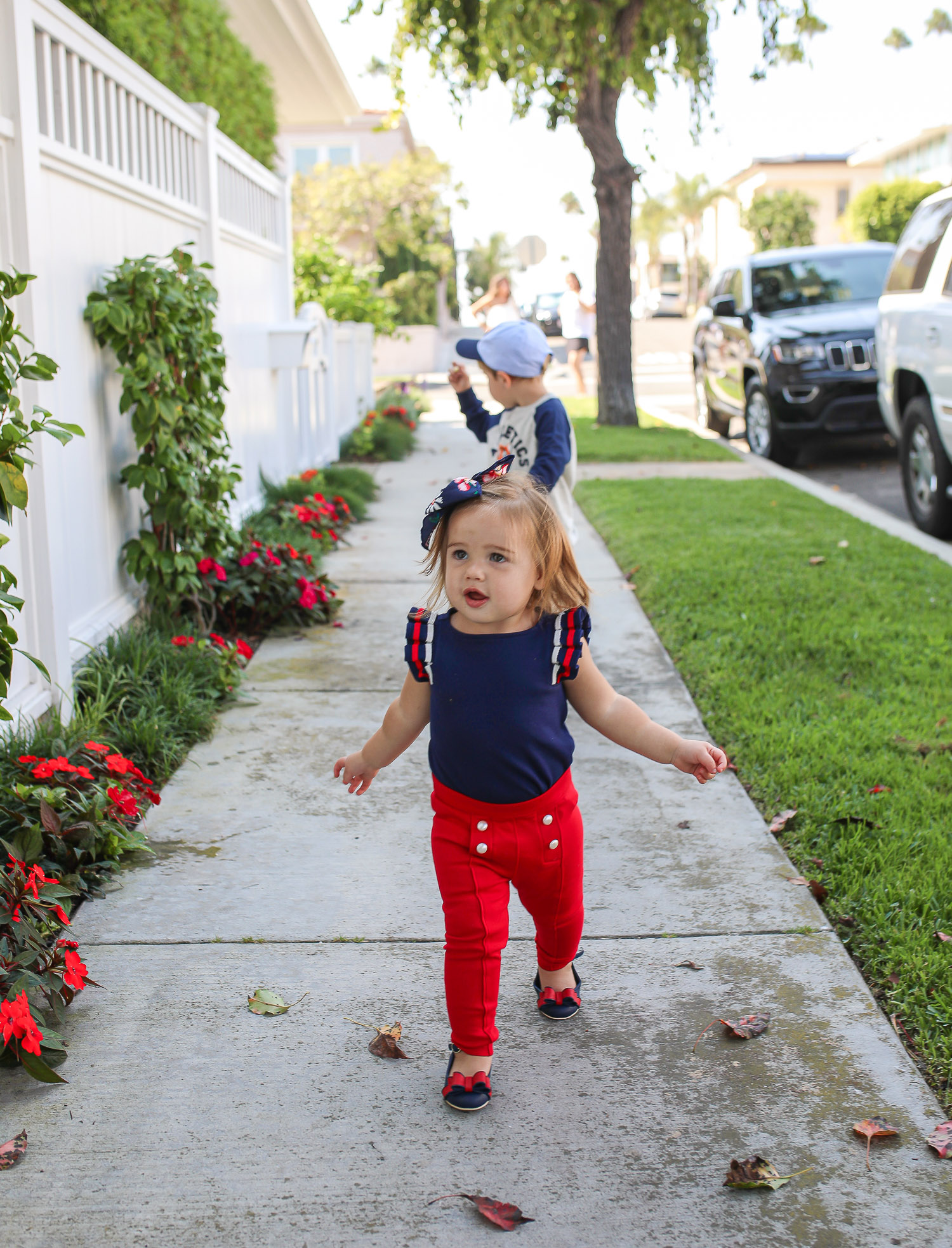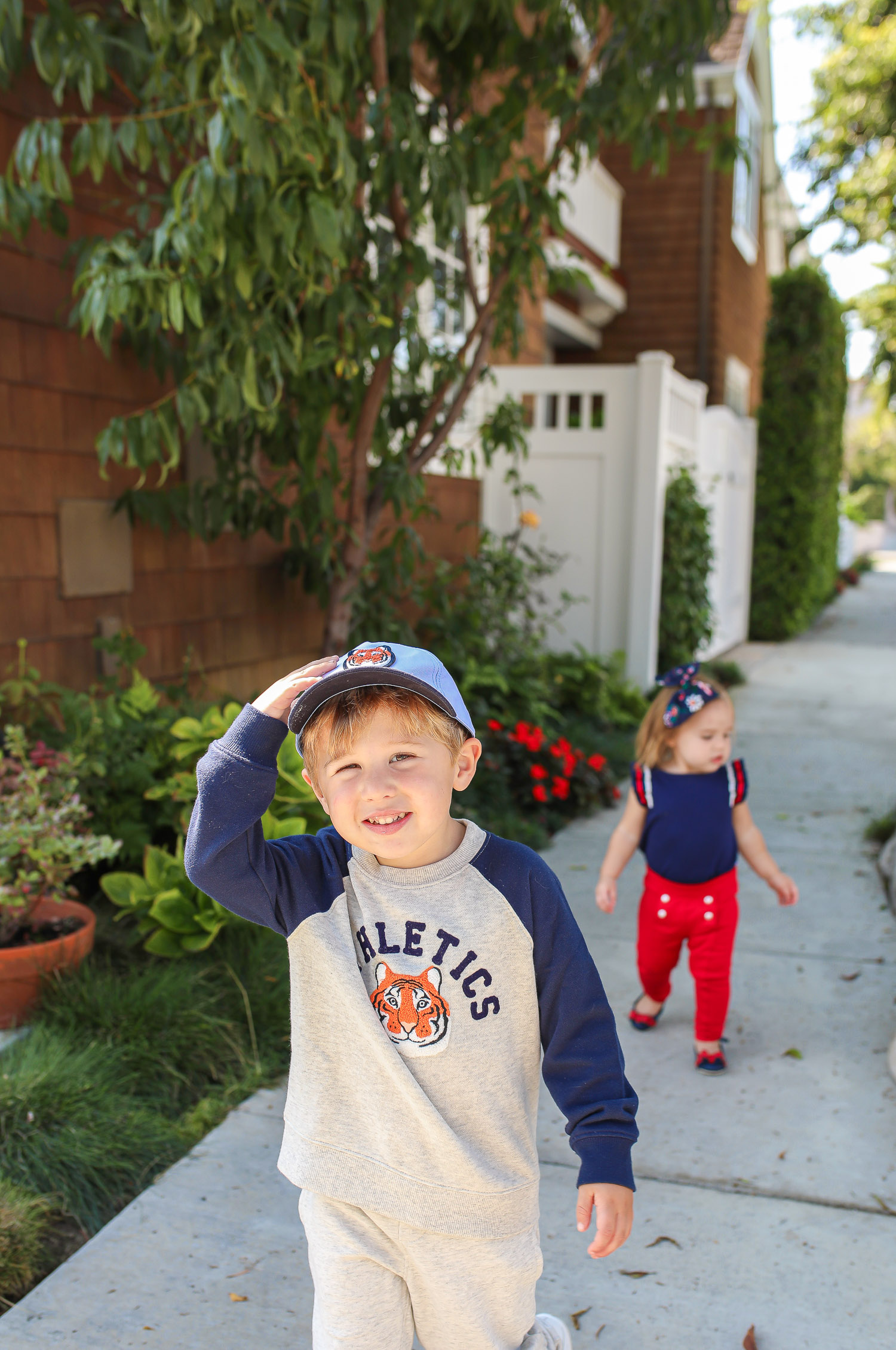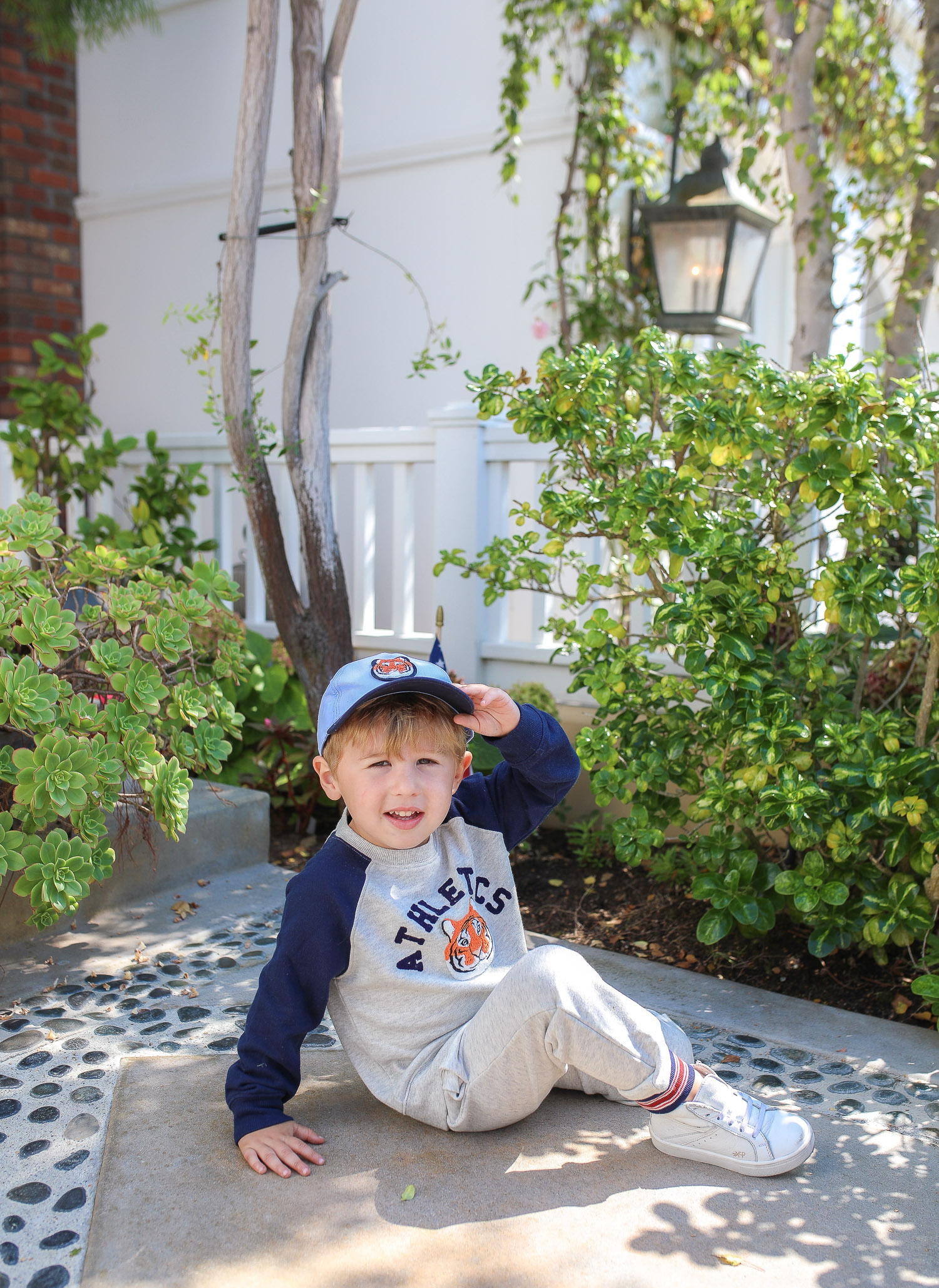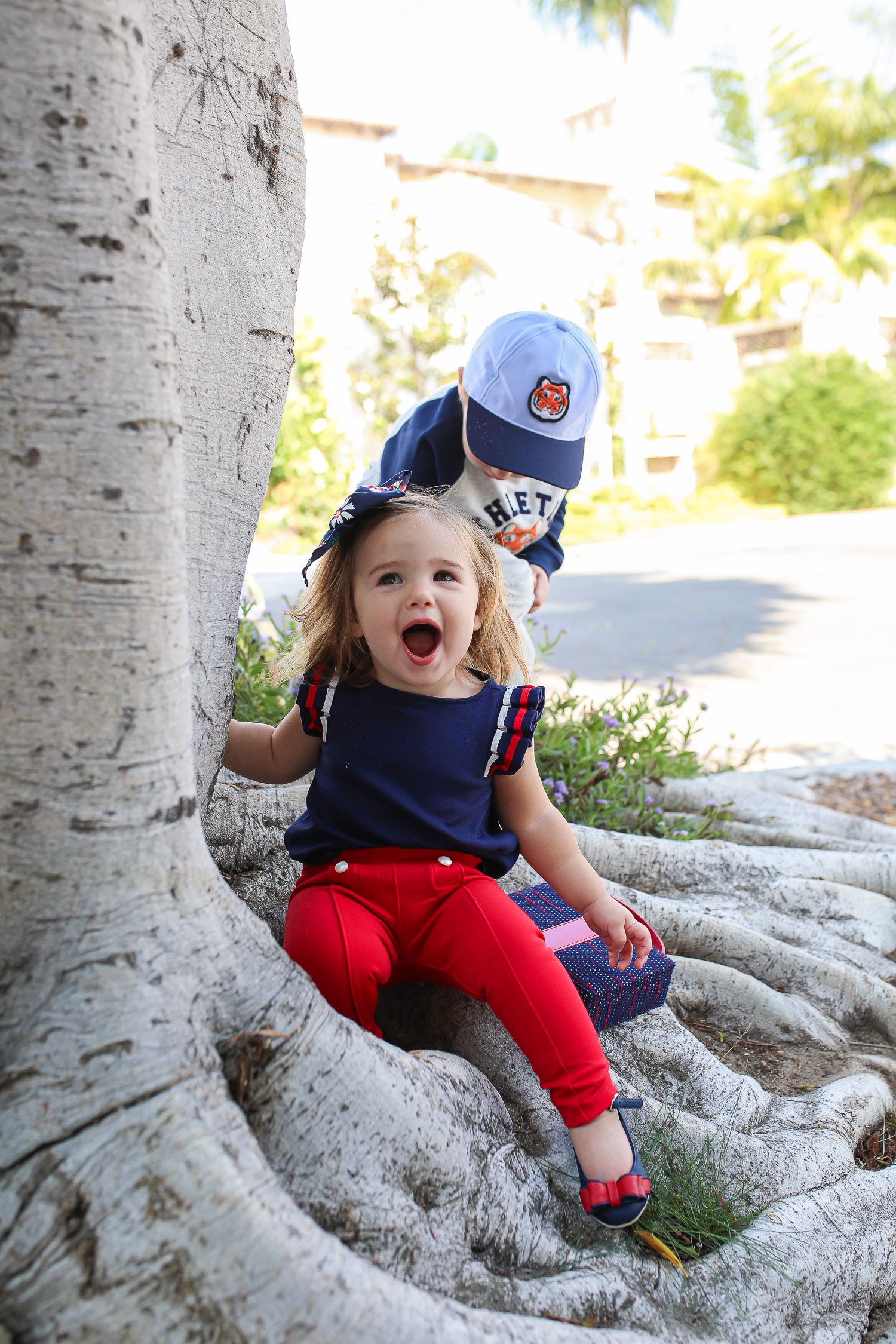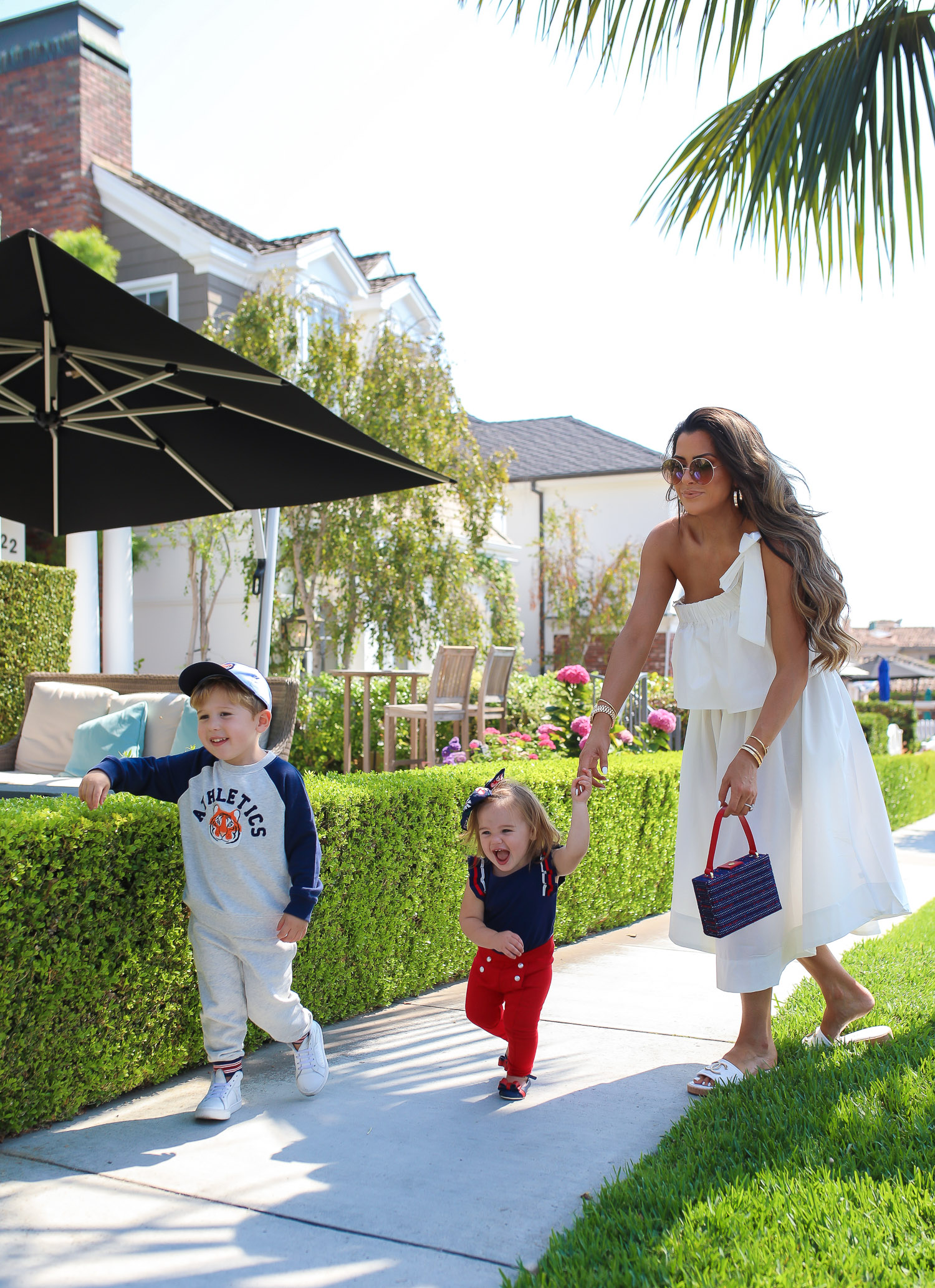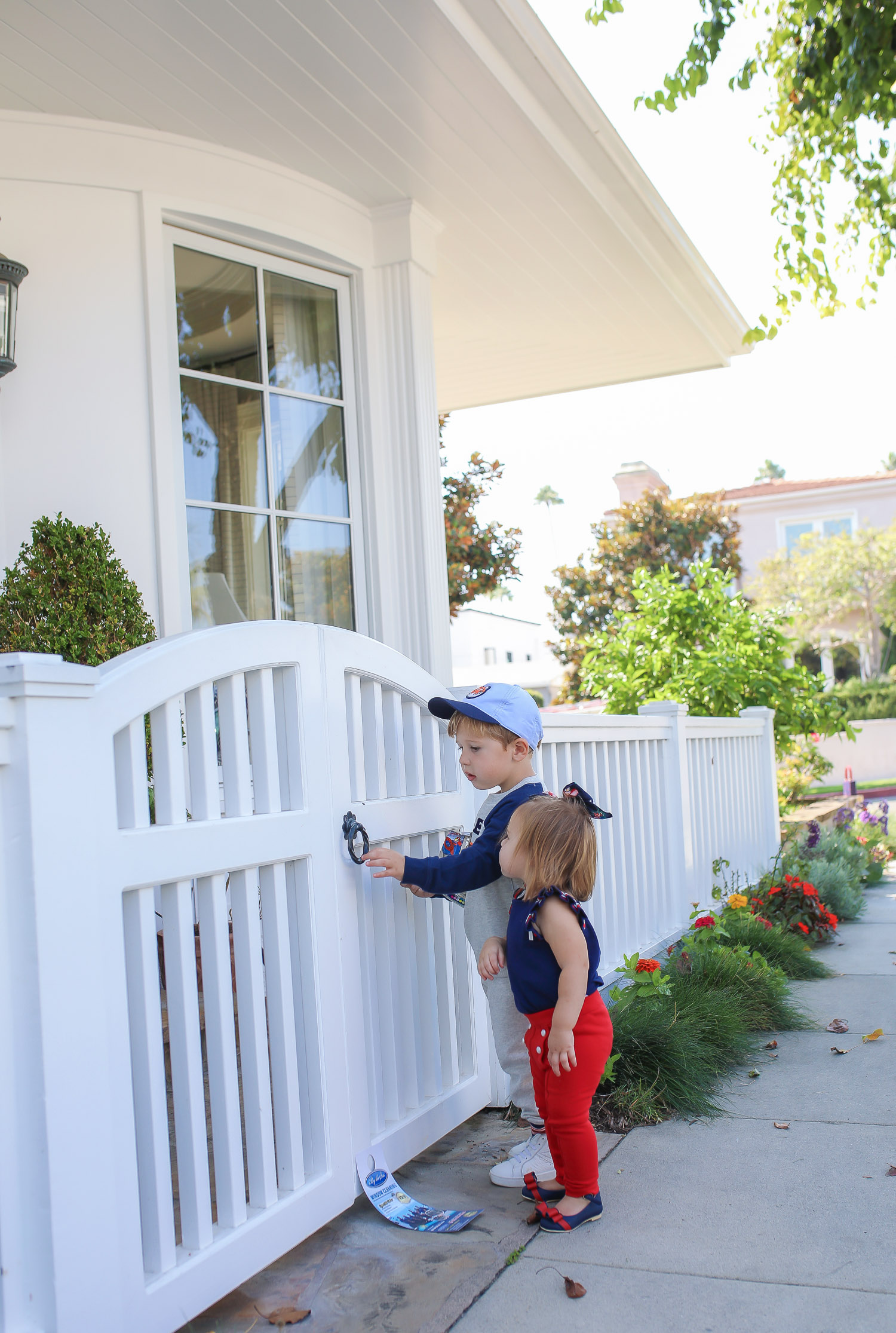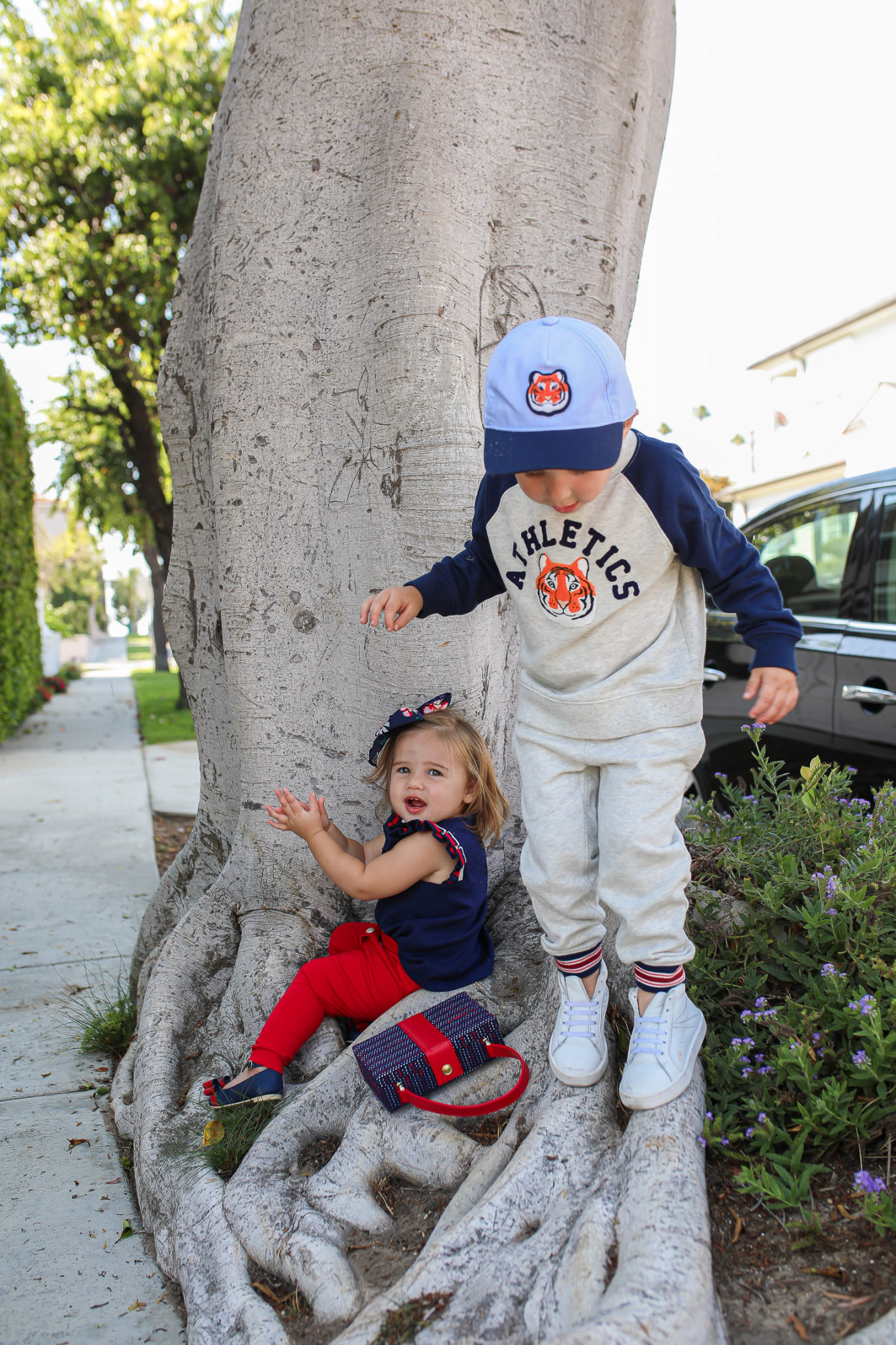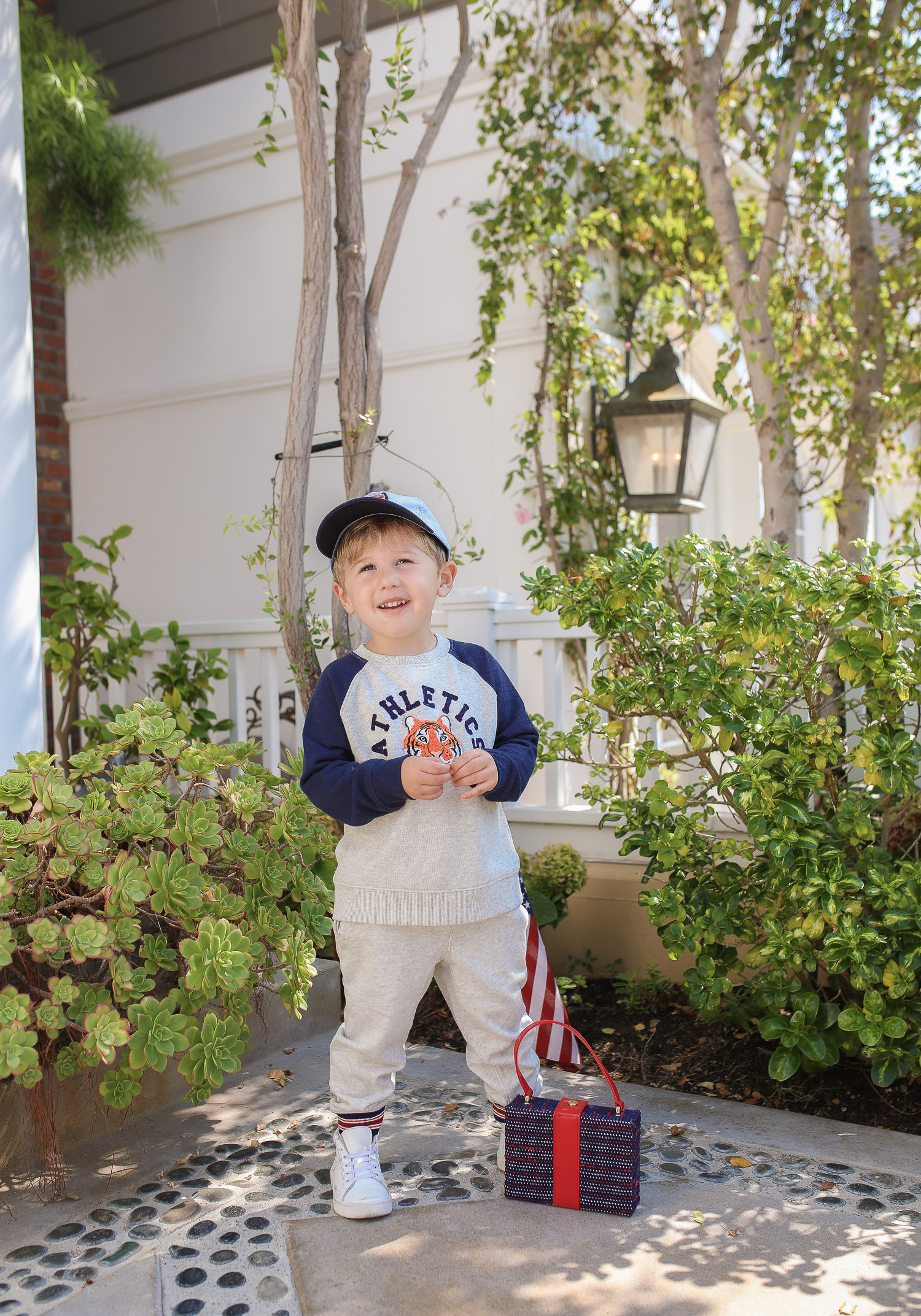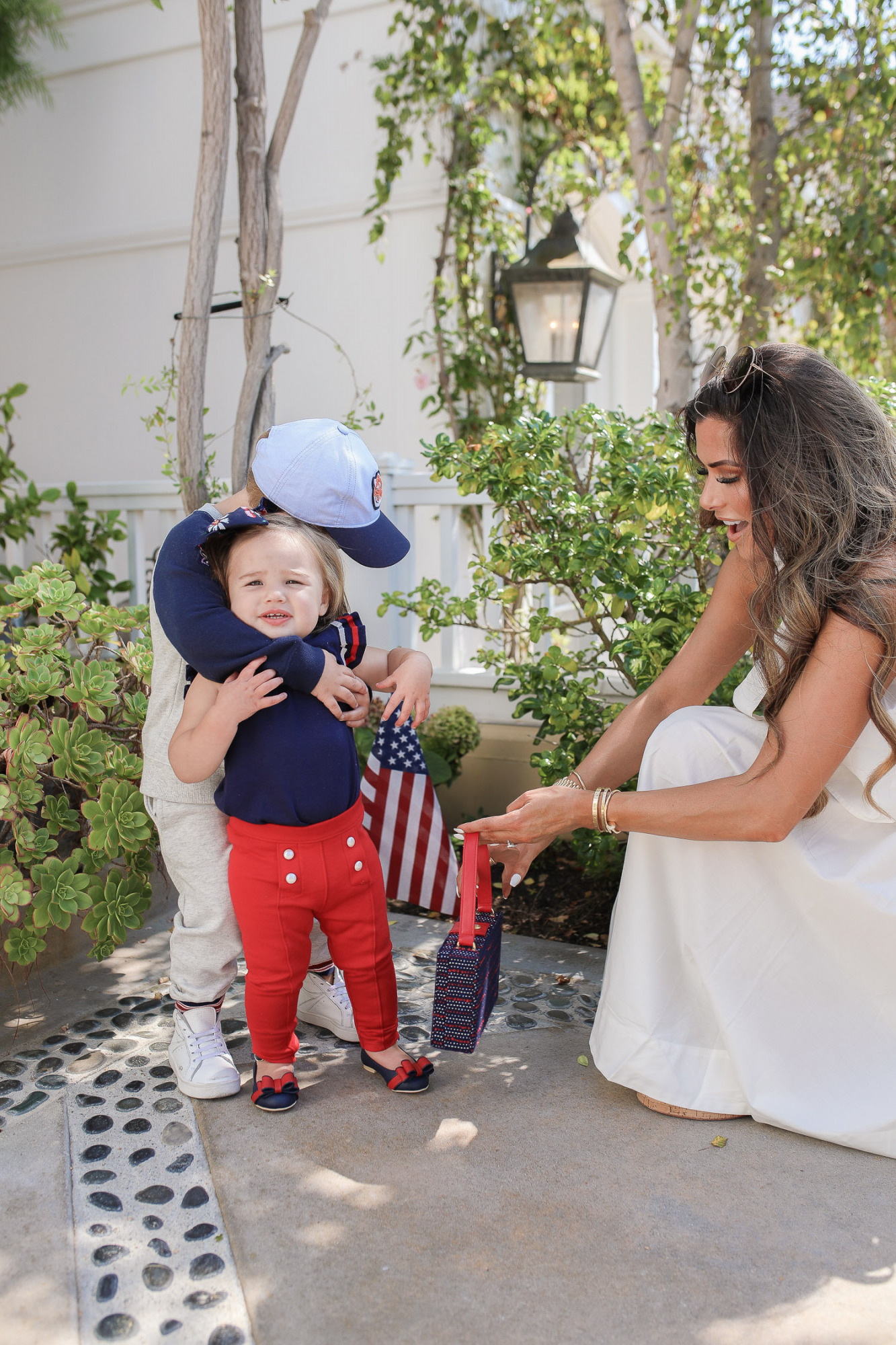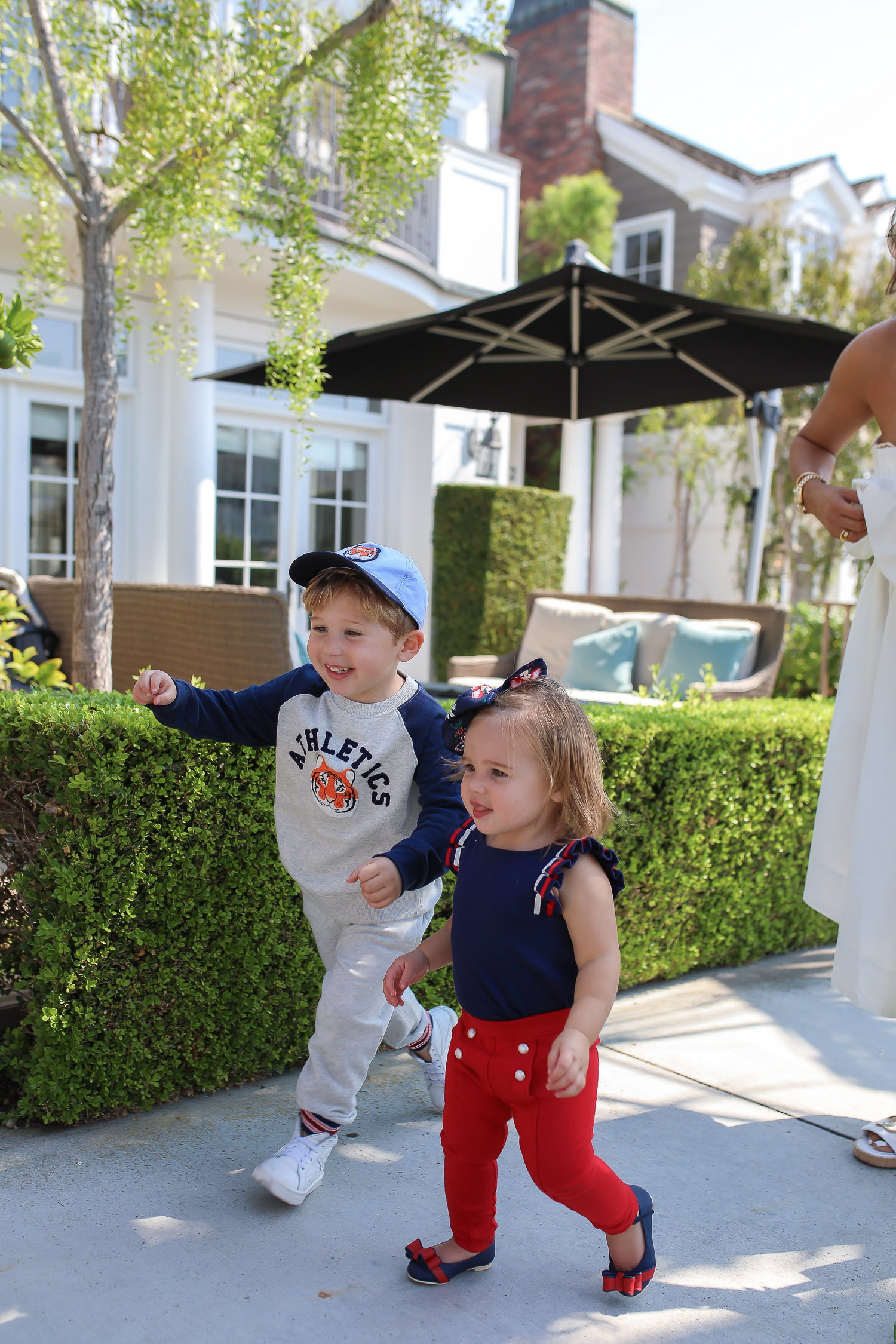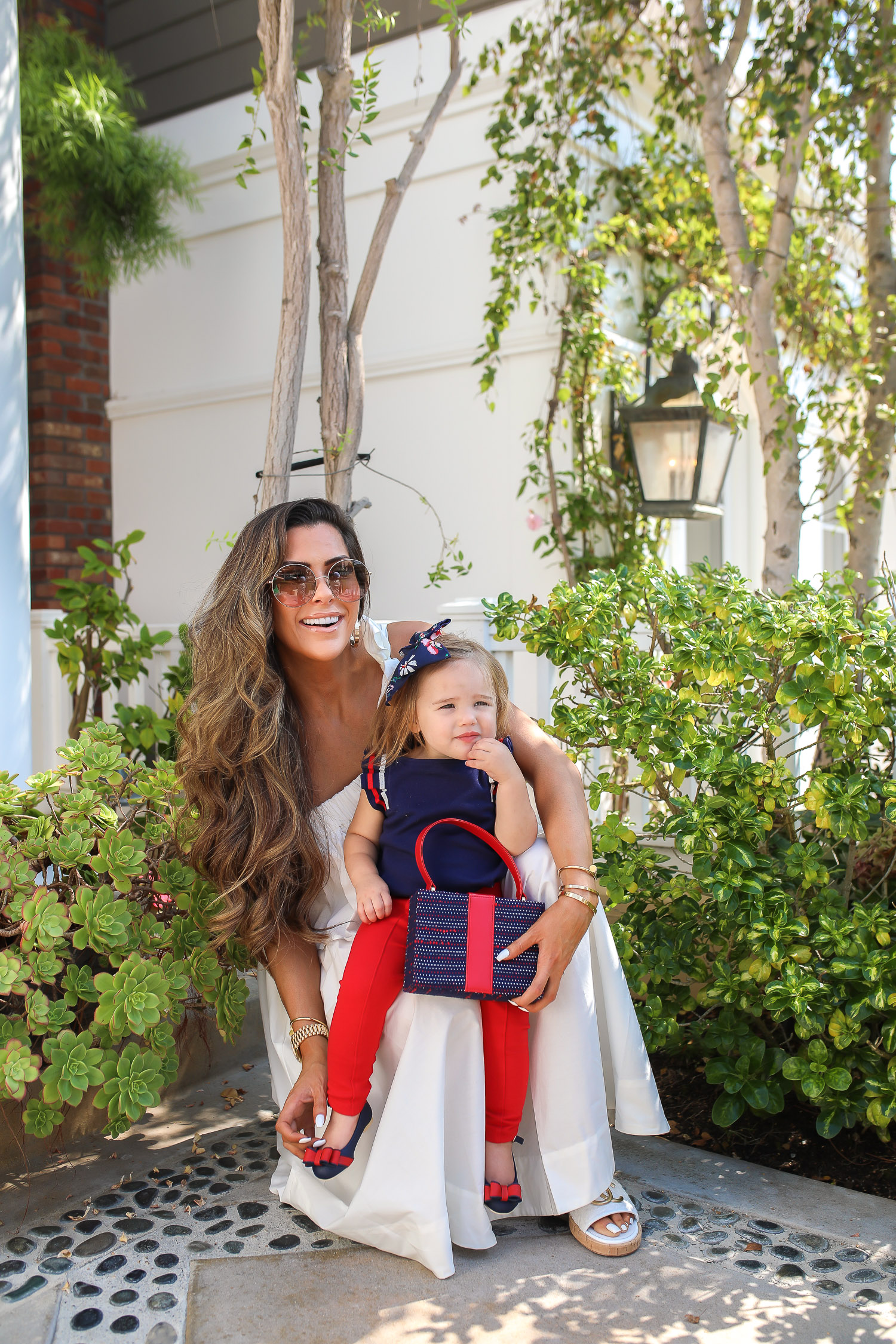 JANIE AND JACK OUTFIT DETAILS
LUKE: Raglan Tiger Sweatshirt c/o | Stripe Trim Jogger c/o | Tiger Patch Cap c/o
SOPHIA: Pleated Sleeve Top c/o | Button Ponte Pant c/o | Bow Ankle Strap Flat c/o | Floral Bow Barrette c/o | Bouclé Purse c/o
Oh my word!! THESE BABIES! I just die when I look at these photos!! 😍😩💕🌟
Here's a first look at our little street here in Newport Beach!😍 I have not shared much about this trip on my blog so I wanted to share ASAP – not to mention these babies in the most darling little outfit from Janie and Jack! 😌 We get a lot of questions about where outfits are from for both Luke & Sophia so I thought I'd share one of my favorite children's store: Janie & Jack. This is a place I've consistently shopped since I had Luke really. I get all of his shorts there each summer – they are a go-to and I usually get 4-5 colors. Luke is going to start a little school this fall so we stocked up on cute school clothing for him, too! He really likes to wear joggers, tees & sweatshirts, & sneakers a lot. He also LOVES caps – especially this Tiger Patch Cap. In fact, I ordered swimsuits / swim trunks and some summer clothing for them about 7 weeks ago and I got him this cap in the 2-3 size. Well, I came home one day and John had opened the package and Luke was wearing the hat but it was WAY too small and he was so bummed. [Keep in mind, at 20weeks while pregnant with Luke they told me his head was in the 95th percentile and that I would need a c-section most likely – and he's always worn hats sized for 2 years older!] Anyway, John was telling me how sad he was because he loved the Tiger Cap! Anyway, long story short – Janie & Jack reached out to partner since I am a big fan and shop there and I was like "um I need the Tiger Cap in 4-5!" 😊
Anyway, I will stop rambling but I love sharing children's outfit ideas and we had so much fun getting these photos. If you are looking for a place to shop for back to school / fall outfits for kids – this is it! Their fall collection is DARLING. Sophie has 4 of the new dresses and they are to-die-for – super Parisian feeling! I will link all of my favorites!!
PS. Janie & Jack is offering 20% off to my readers TODAY ONLY- use code EMILYA20!

Other Items from Janie & Jack that we love:

Thank you to Janie and Jack for sponsoring today's post.
Have you shopped at Janie and Jack before?  Let me know in a comment below!