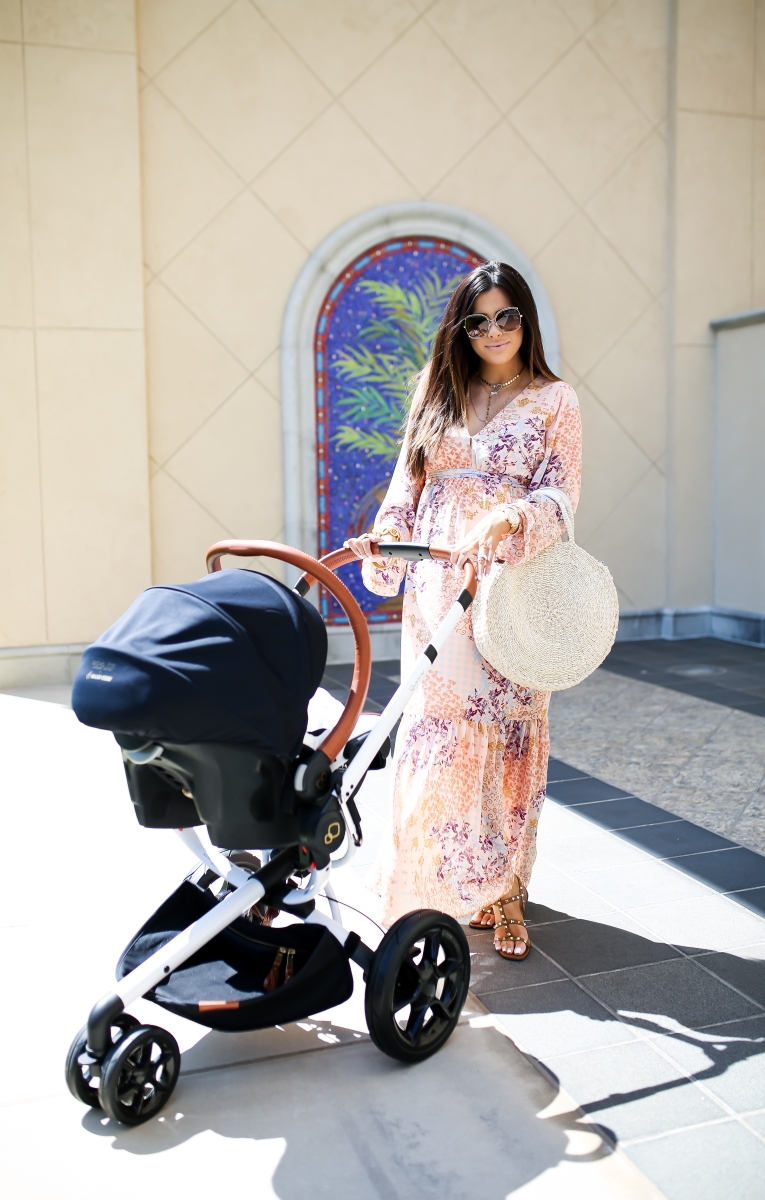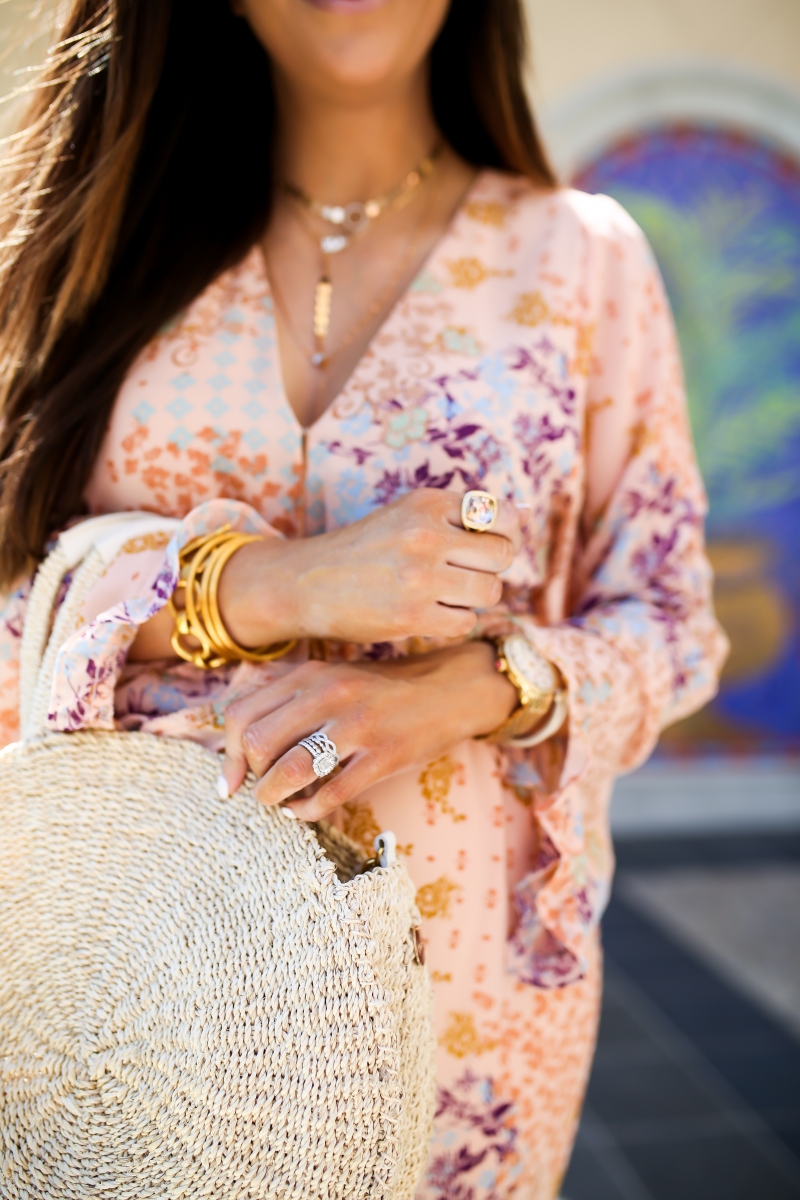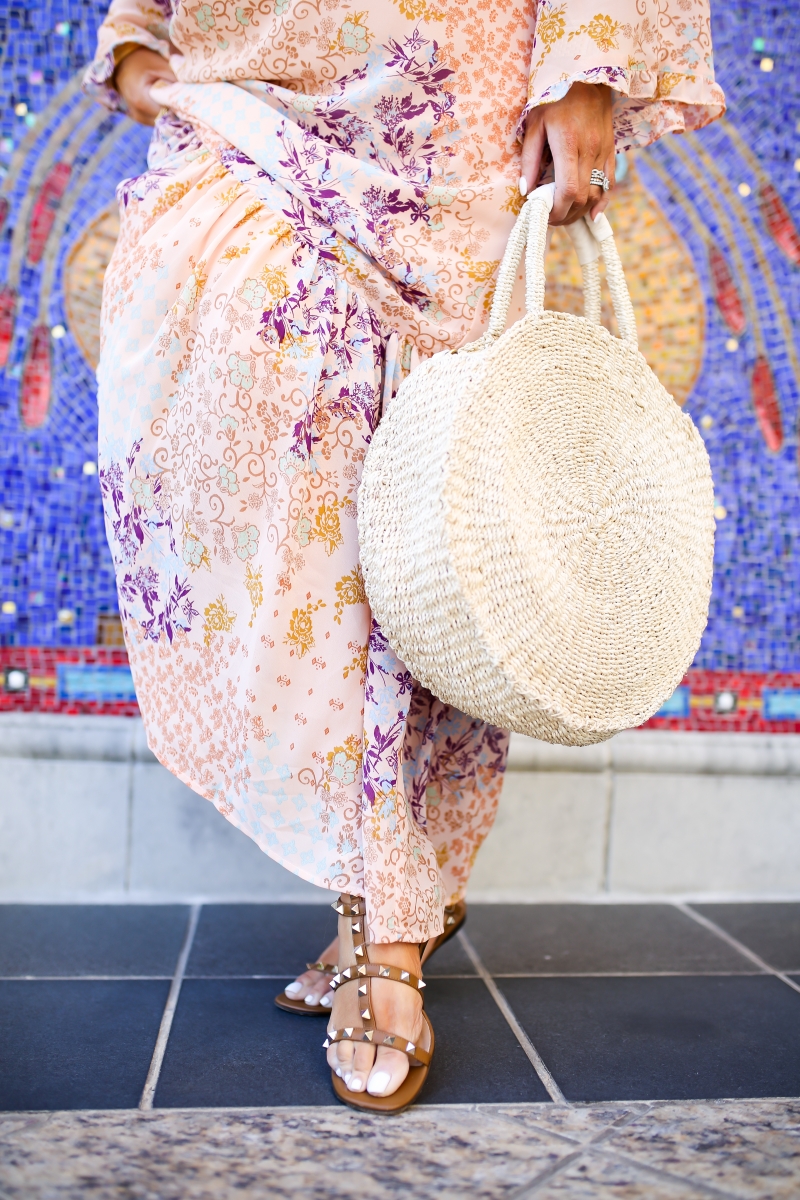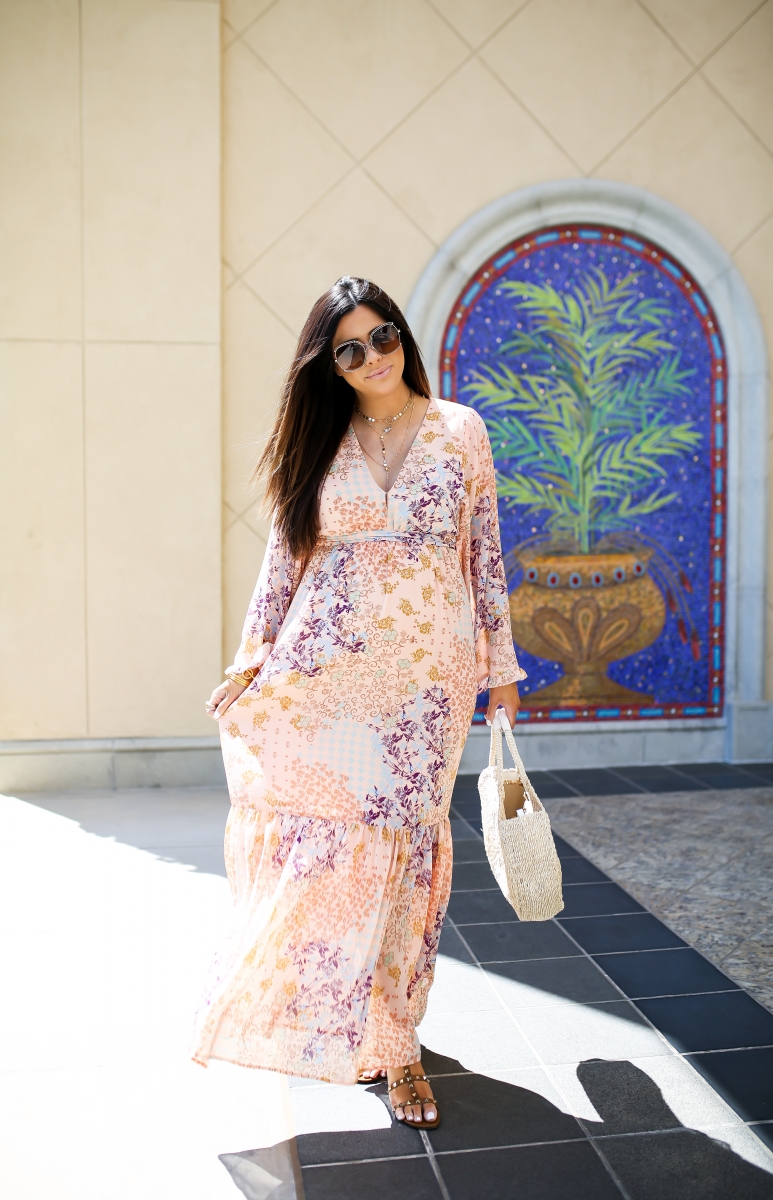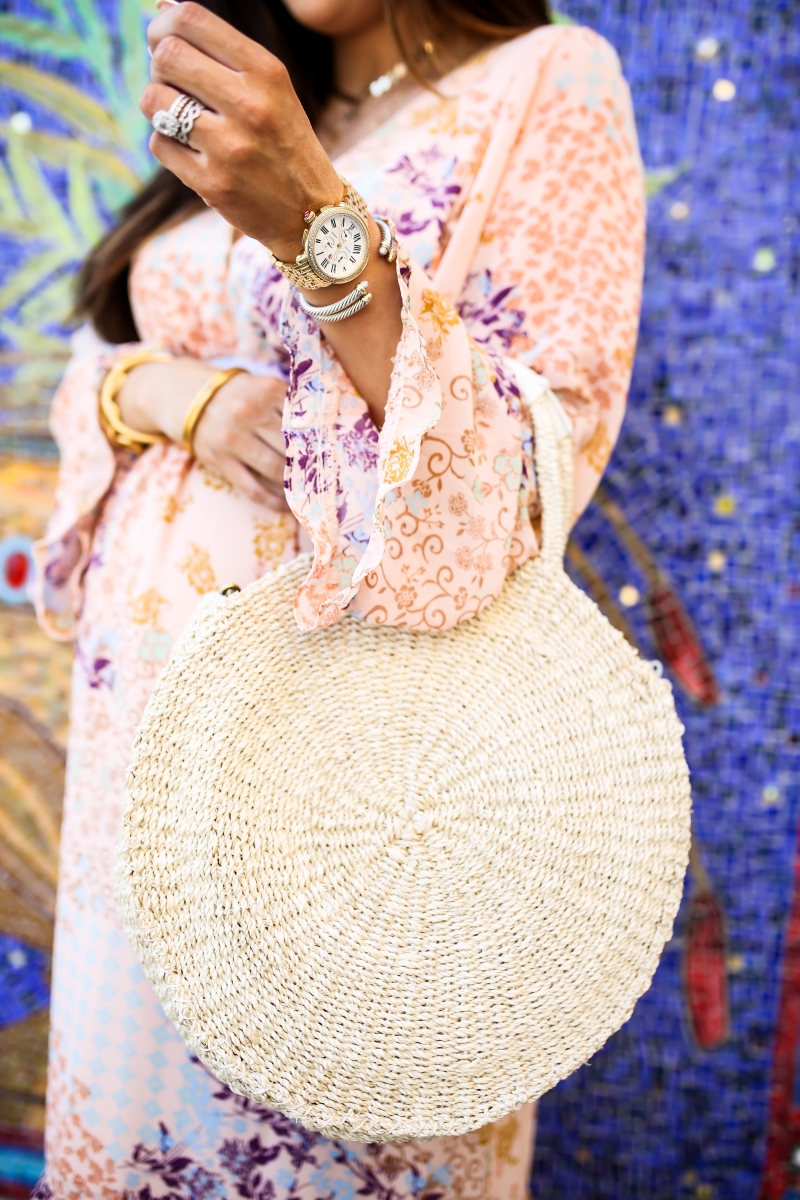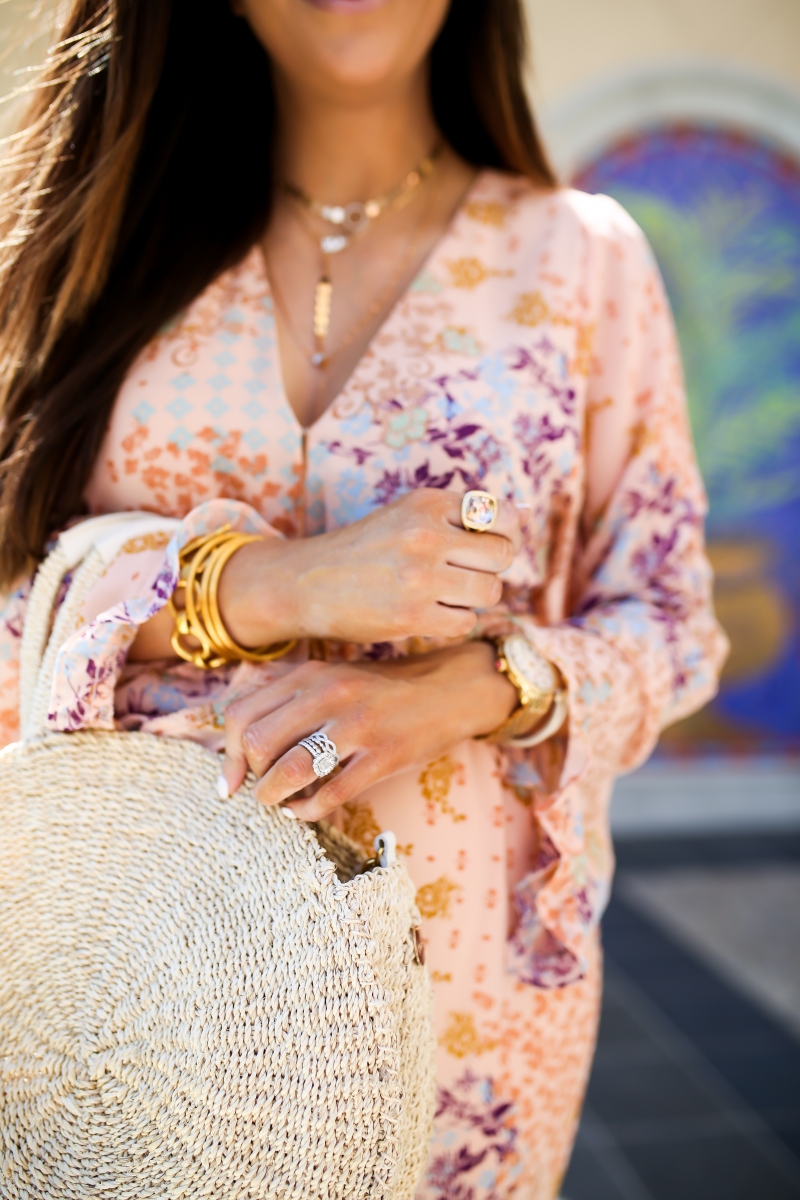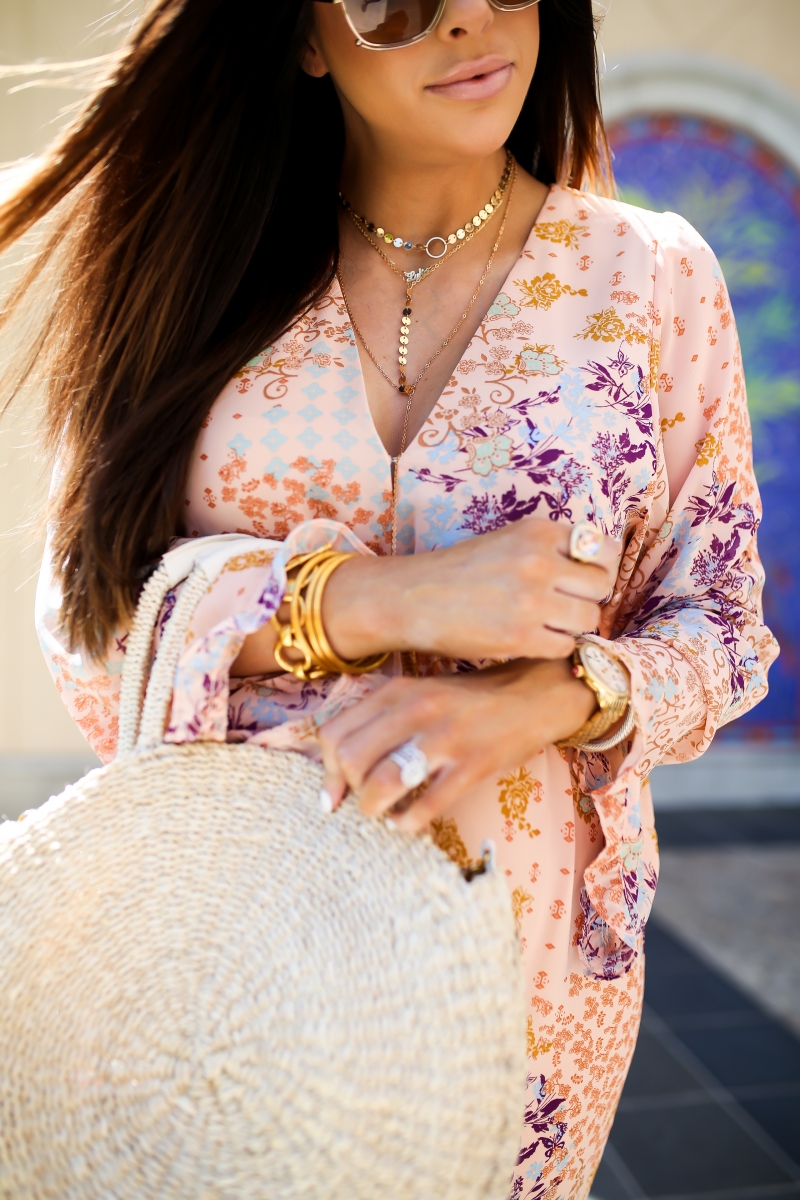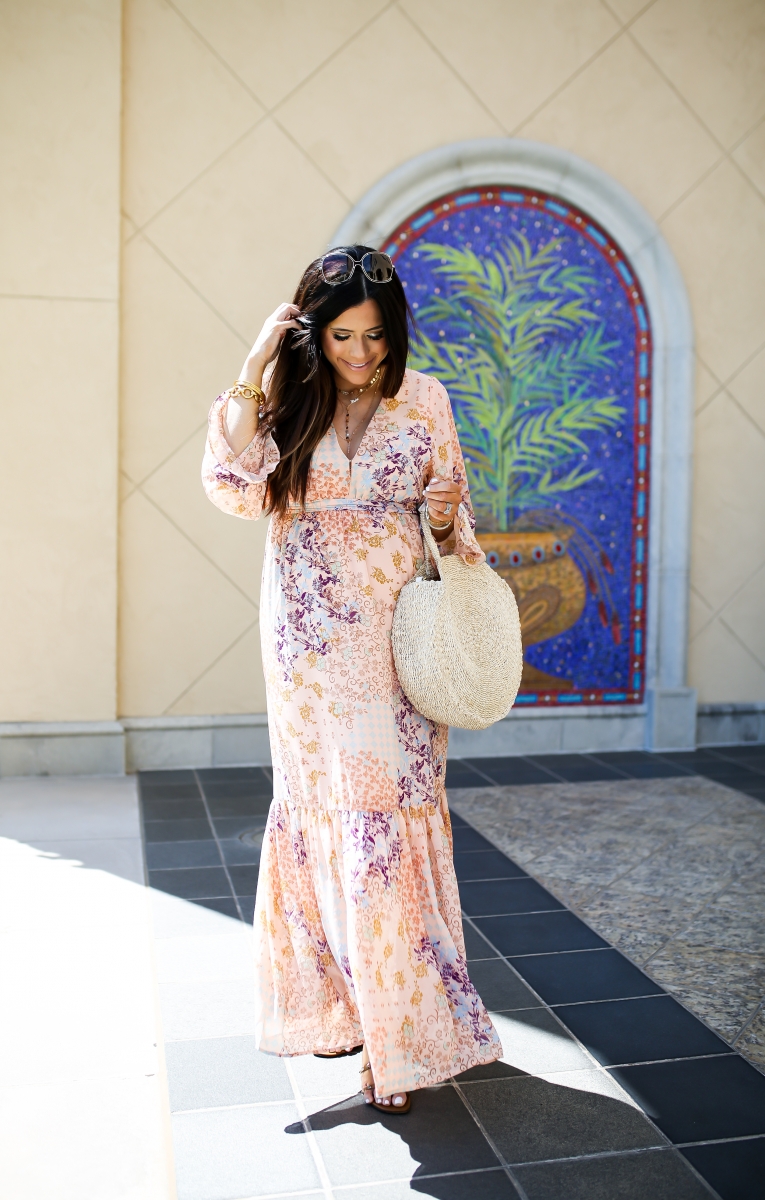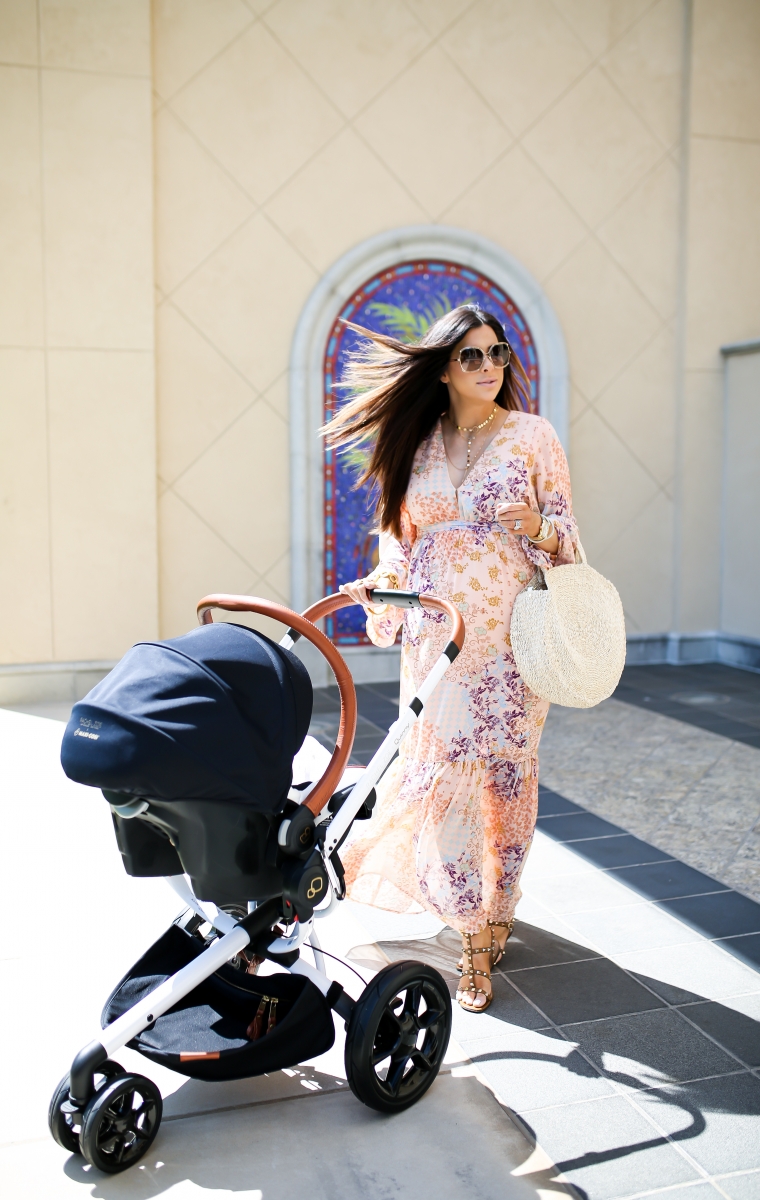 DRESS: Wayf (wearing medium) | SANDALS: Valentino (dupes HERE) | NECKLACE: Styled Collection (similar HERE) | WATCH: Michele | RING: David Yurman (dupes HERE & HERE) | HANDBAG: Clare V (obsessed!) | STROLLER & CARSEAT | LIPS: 'Pink Moscato' + 'Creme de Nude' + this gloss | SUNGLASSES: Chloe (dupes HERE for $24!)
I ordered this dress about 4-5 weeks ago with hopes of wearing it while pregnant.. but no such luck! It would zip over my bump but not my ribs (thanks to Luke that, he did a number on my ribs but I don't mind a bit!). 🙂 Anyway, I literally had it sitting out on a clothing rack in my room because I was so excited to wear it after giving birth. I am wearing the size medium in these photos and it fits well. My stomach is still the size it was at 6 months pregnant so I'd say it runs pretty true to size. Normally I would wear a size small in the WAYF brand.
Also, I've had a lot of questions about my strollers & carseats – this one I ordered the second it came out on Nordstrom!! I almost died over the cognac & white detailing! Honestly, I only ordered it because of the color combo & bc I knew Maxi Cozi was a great carseat – but we really like it and the stroller! It's easy for me to fold up and use. It doesn't have a lot of storage but I just use a mommy hook to hang my diaper bag!
In other news, one of my FAVE trends for spring & summer is the whole round, straw bag trend. I have seen a few that I really like, but THIS ONE from Nordstrom is hands down my favorite. I love the size because it is practical – and it doesn't look too beachy, ya know?! I'll link a few other cute straw bags from Nordstrom in the widget below!
PS. Thank you all so so SO much for the love and support you show me daily. It means the world!

Thanks to Nordstrom for sponsoring today's post.