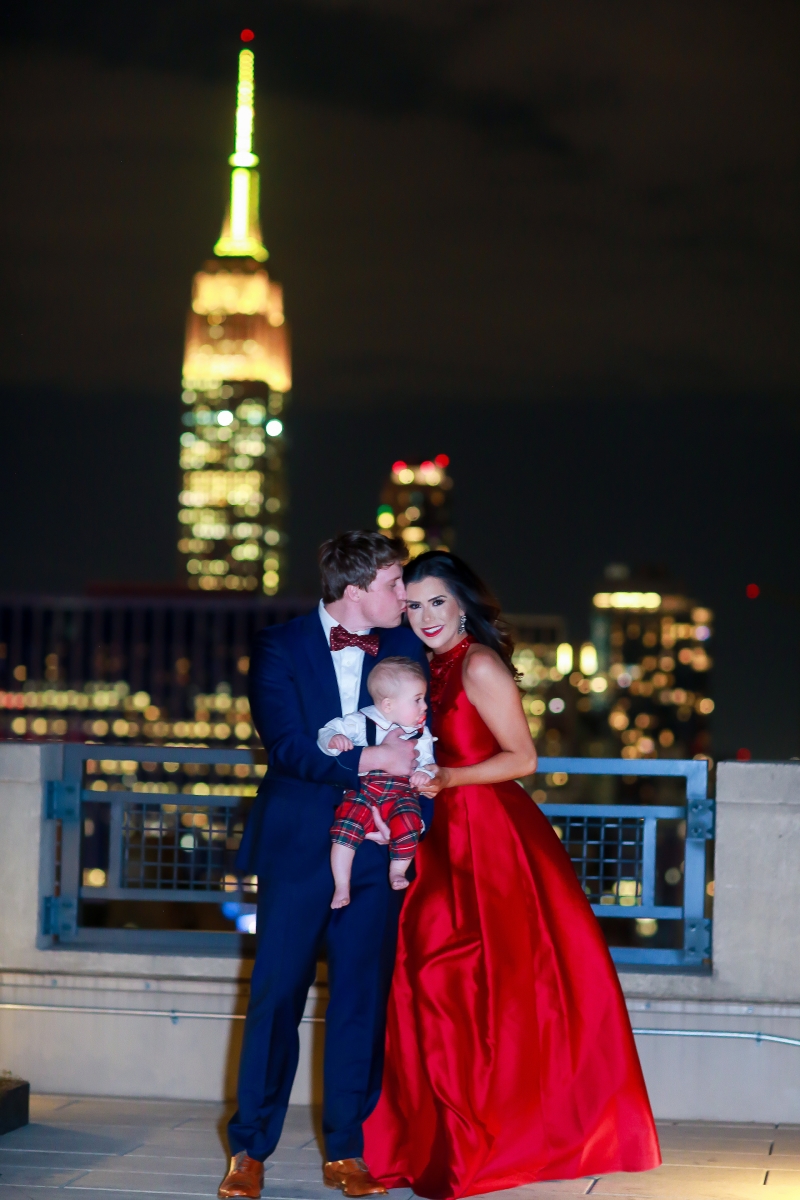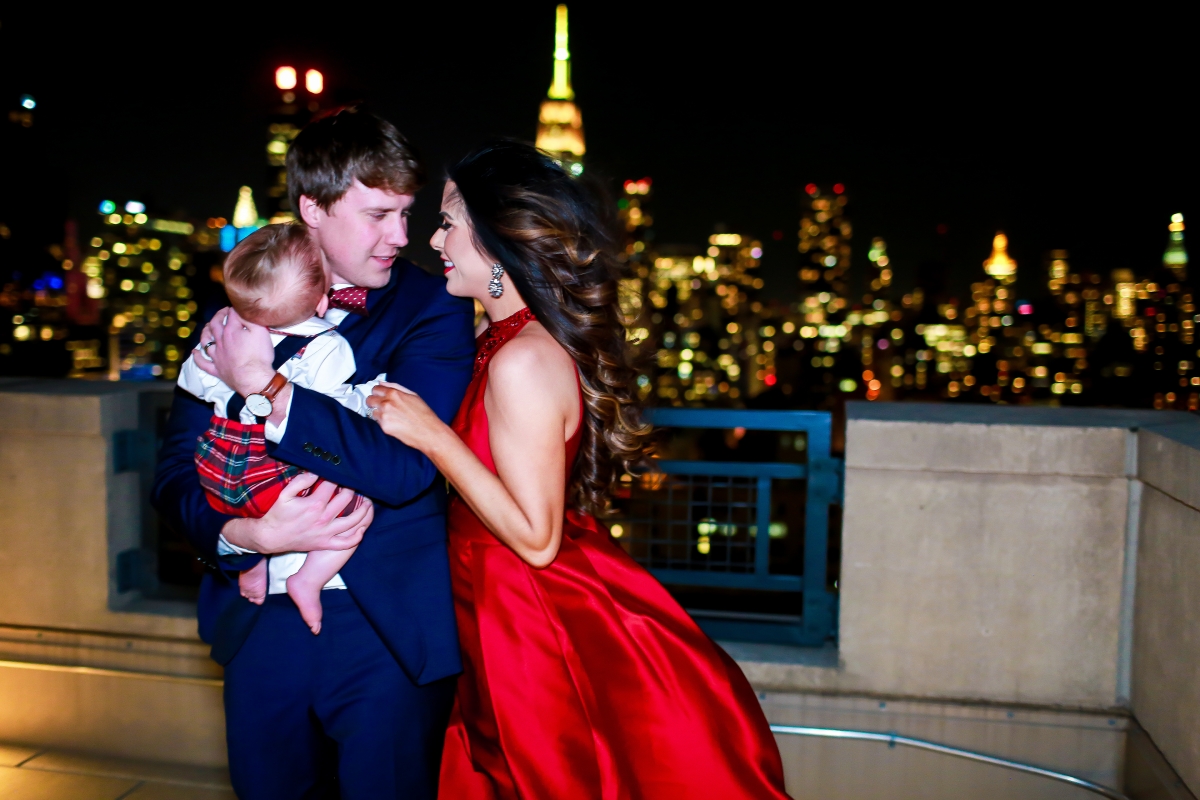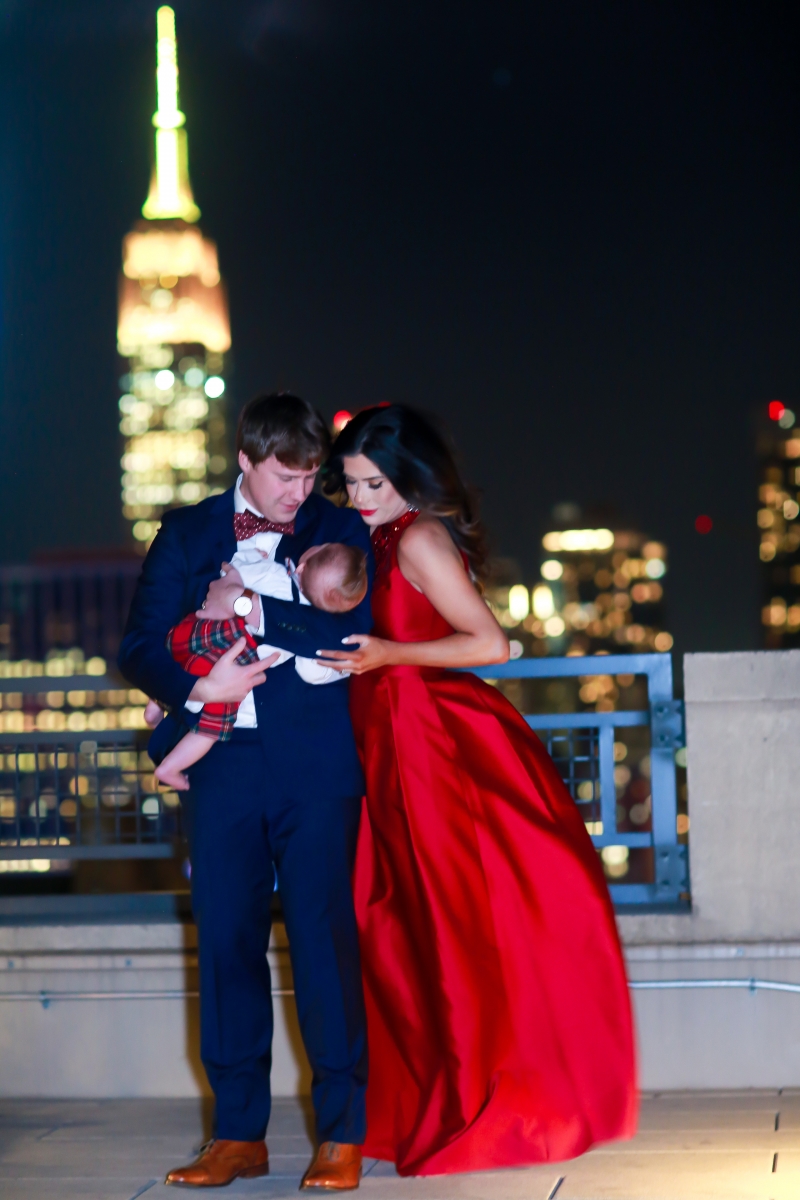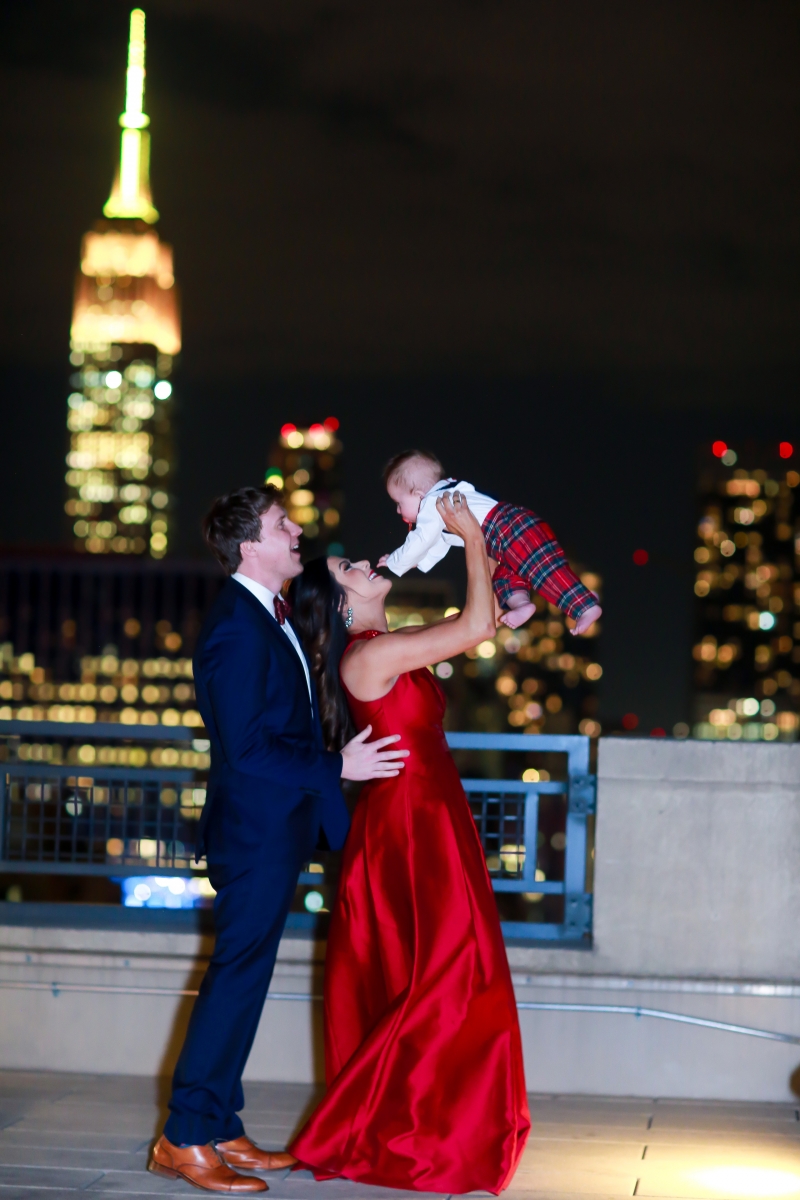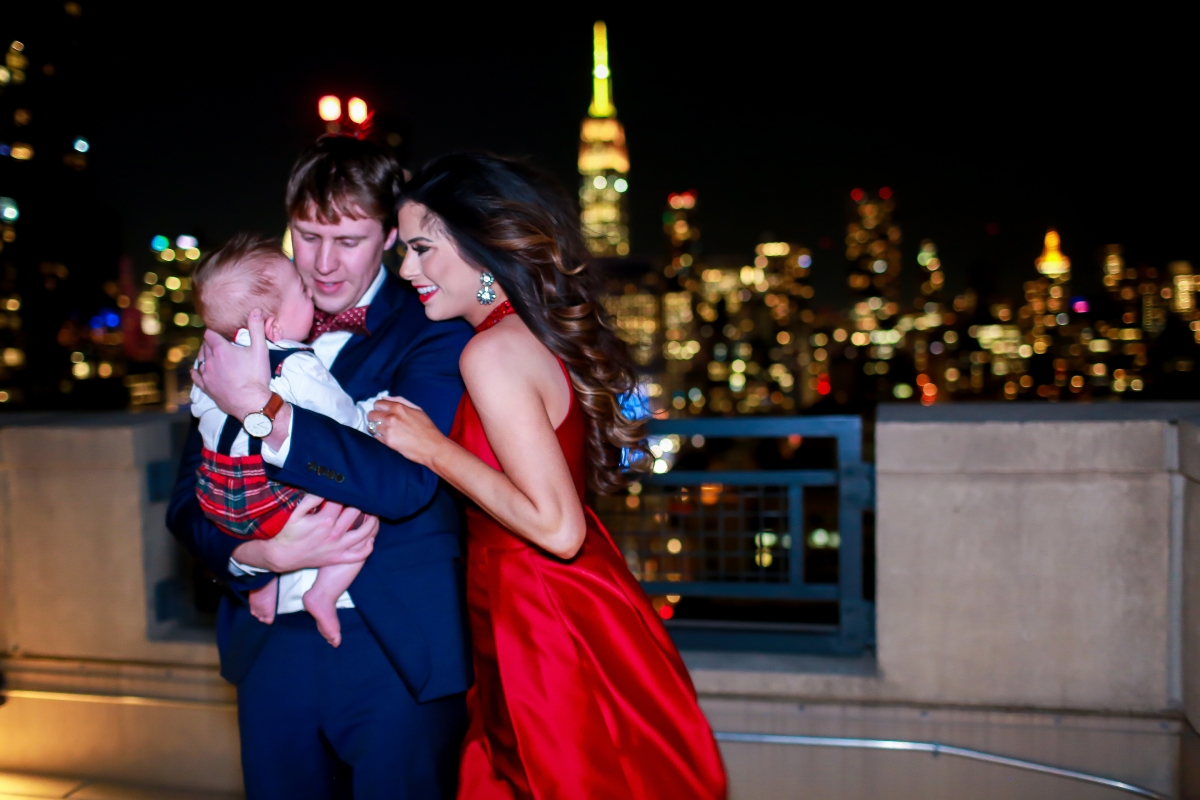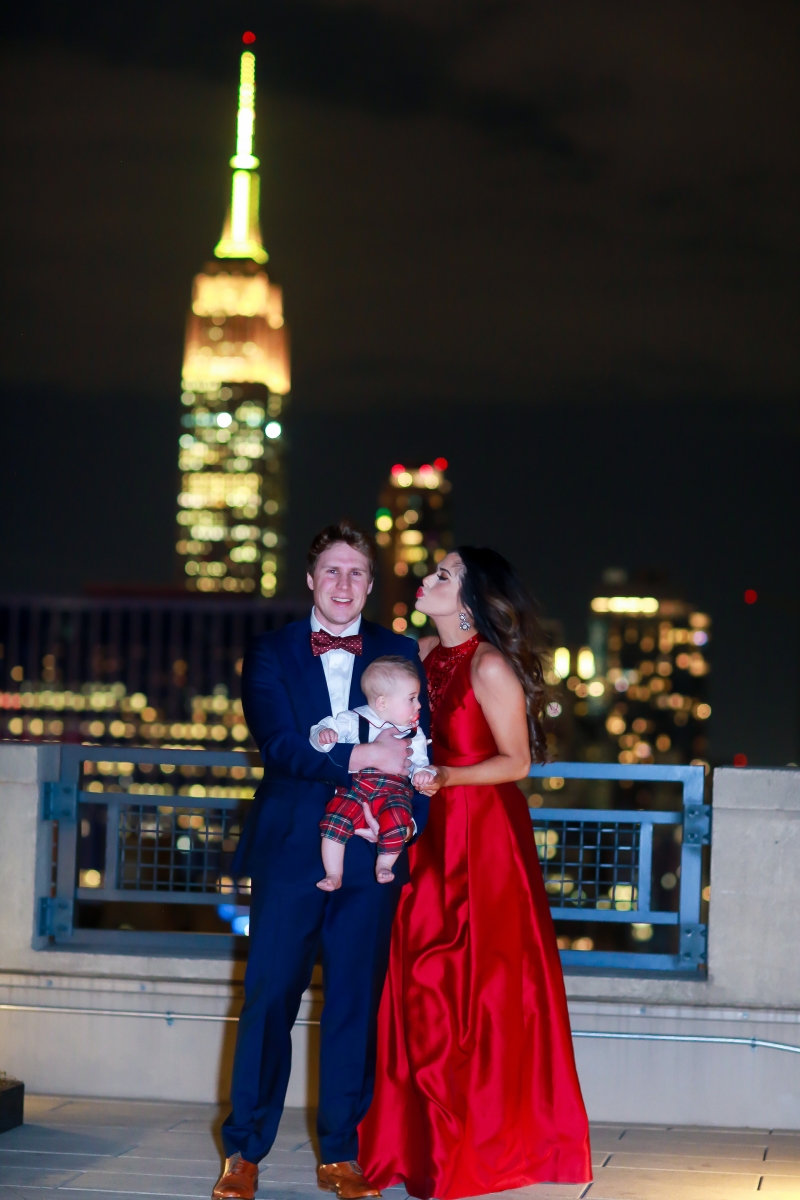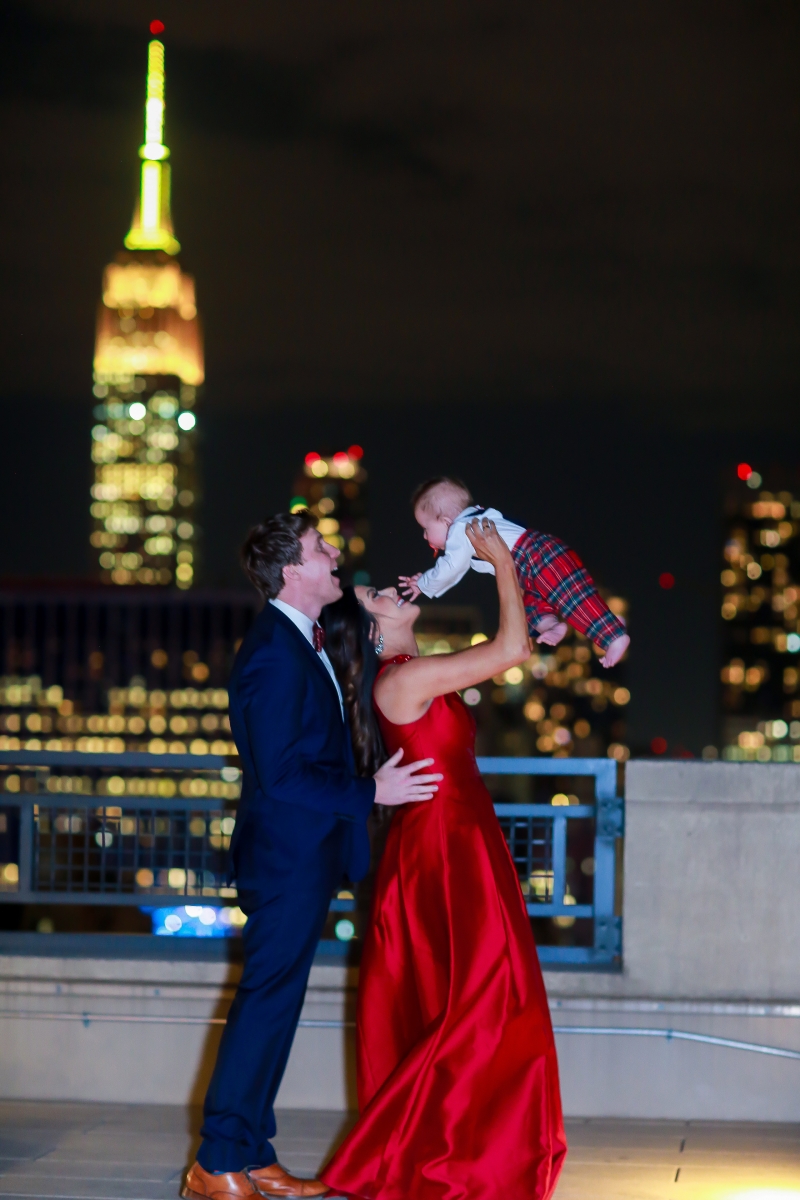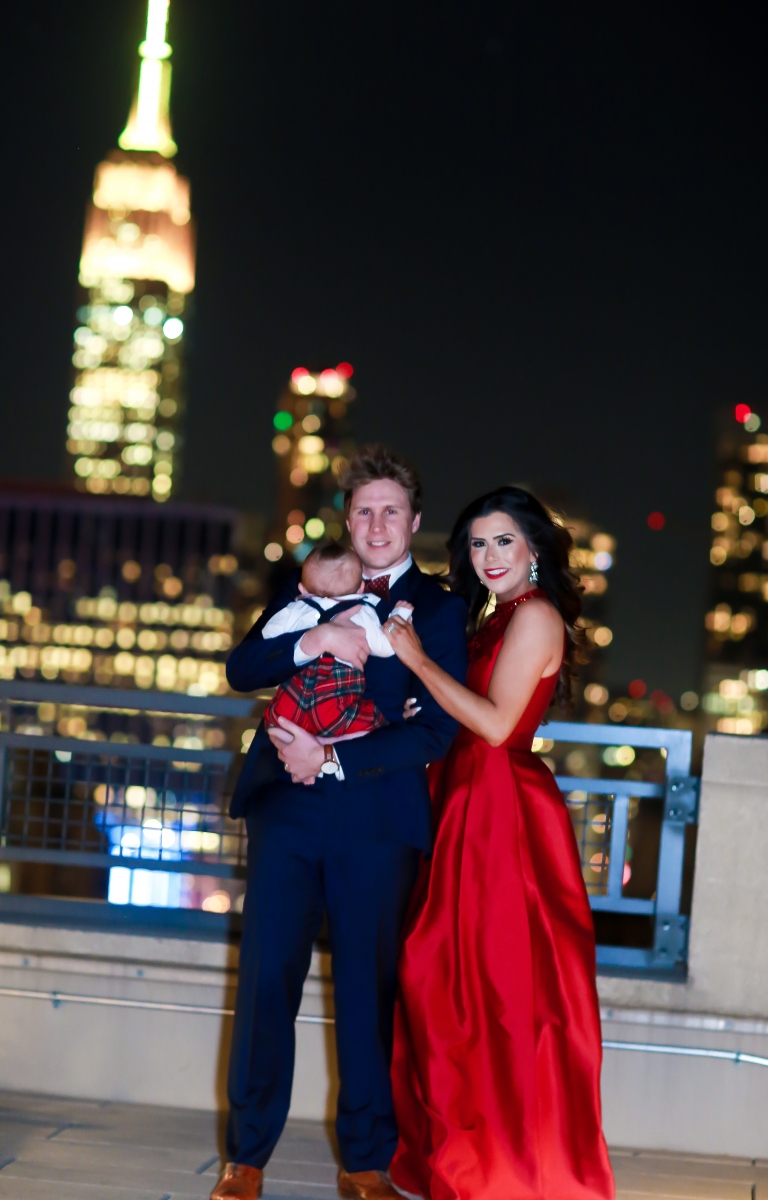 Merry Christmas, everyone! Hope you all are having a wonderful holiday & enjoying time with your friends & family.
I thought I'd pop in & share our Christmas card photos for 2017 + a VLOG we did while traveling to NYC. 🙂 I had this GRAND idea for our Christmas card, since I like typically take them pretty seriously, lol. I wanted to travel to NYC during Christmas time [the city is gorgeous this time of year!] & find a really amazing rooftop & do a night time shoot overlooking the city. On top of that, I envisioned it to be very 'glam'. Well!! We had to go to NYC anyway in early December so last minute I ordered my dress & Luke's outfit & thought I could make it all happen. Once we got into the city, it was just so busy and we got totally behind schedule and didn't get to really get ready! Not to mention, Luke likes to wind down and go to bed right when it gets dark so he was not a fan of getting out after 7pm, not that I blame him in the least. If you follow on Instagram or IGstories, you know he is always happy and laughing but no- not when he is ready to go to bed & let's be real, no one wants to dress up at night and take pictures! Luckily, my mom & dad had traveled to NY and we all stayed in an AirBNB together. They helped us get over to Elle's place because we wanted to shoot it on Elle's rooftop since she has an incredibly gorgeous view. Once we walked outside to shoot this, (just took like 2-3 minutes) Luke suddenly became so unhappy. He wouldn't really face the camera, he hated his bow tie that matched his outfit, and he just had to have his orange paci, lol! I actually got the photos back and was like "oh dear! I don't even know if we can use these!" Needless to say, it was an eventful evening and I officially learned my lesson. SO, yea, that's our 2017 Christmas card story and it will be one we always remember & when Luke grows up we will show him these photos & tell him this story. 🙂 [Sidenote: adding our NYC VLOG to the end of this post and you can see a behind the scenes of this!.]
OUTFIT DETAILS
My dress | Luke's outfit | John's suit | John's shoes | John's bow tie
---
It is so wild to think of how much things have changed this year! I am beyond grateful for all of your love & support. I get e-mails from you all regularly that bring me to tears because they are so thoughtful & kind & your encouraging words have gotten me through so many rough spots. I'm not great with balancing it all – especially replying to all of the comments & e-mails but I want you all to know that your support means the world to me & my family. You all are like family to me! This past year we've traveled to numerous cities where we've met so many readers and I always feel like I'm running into an old friend when I get to meet you all – it is so special.
Anyway, hope you all are having a wonderful Christmas day!
---