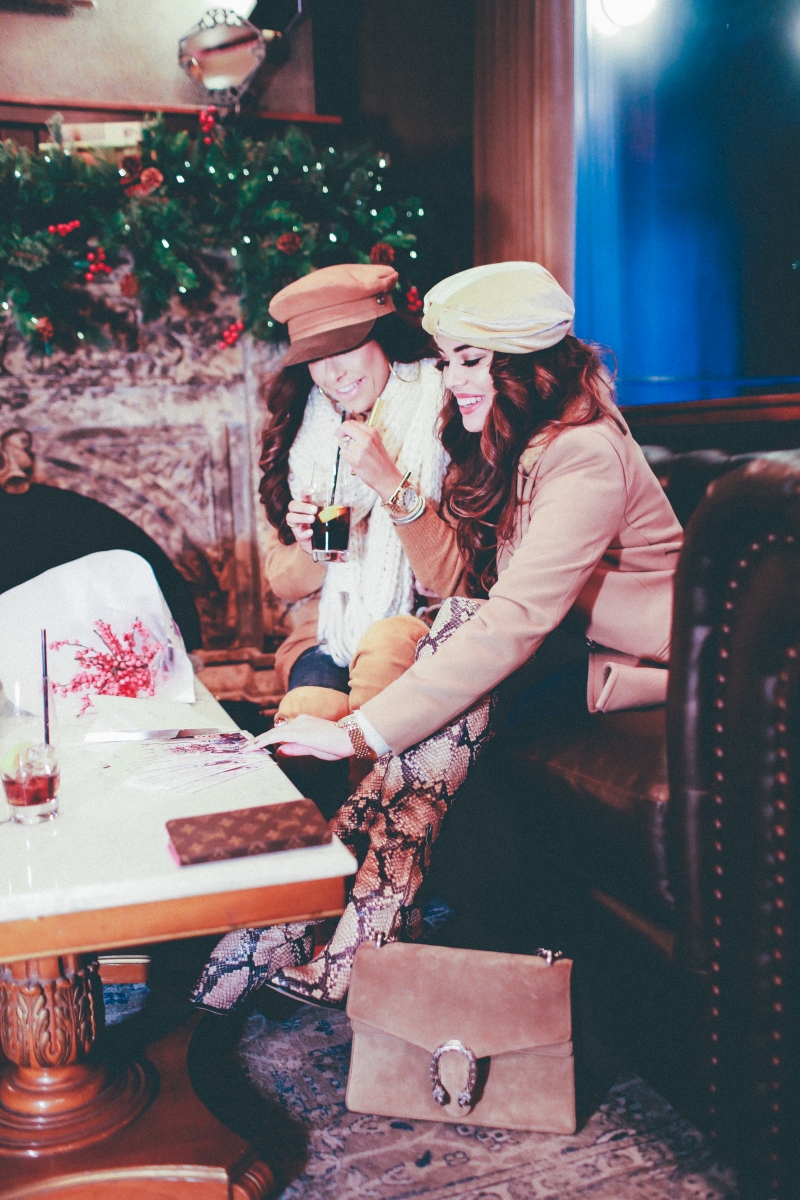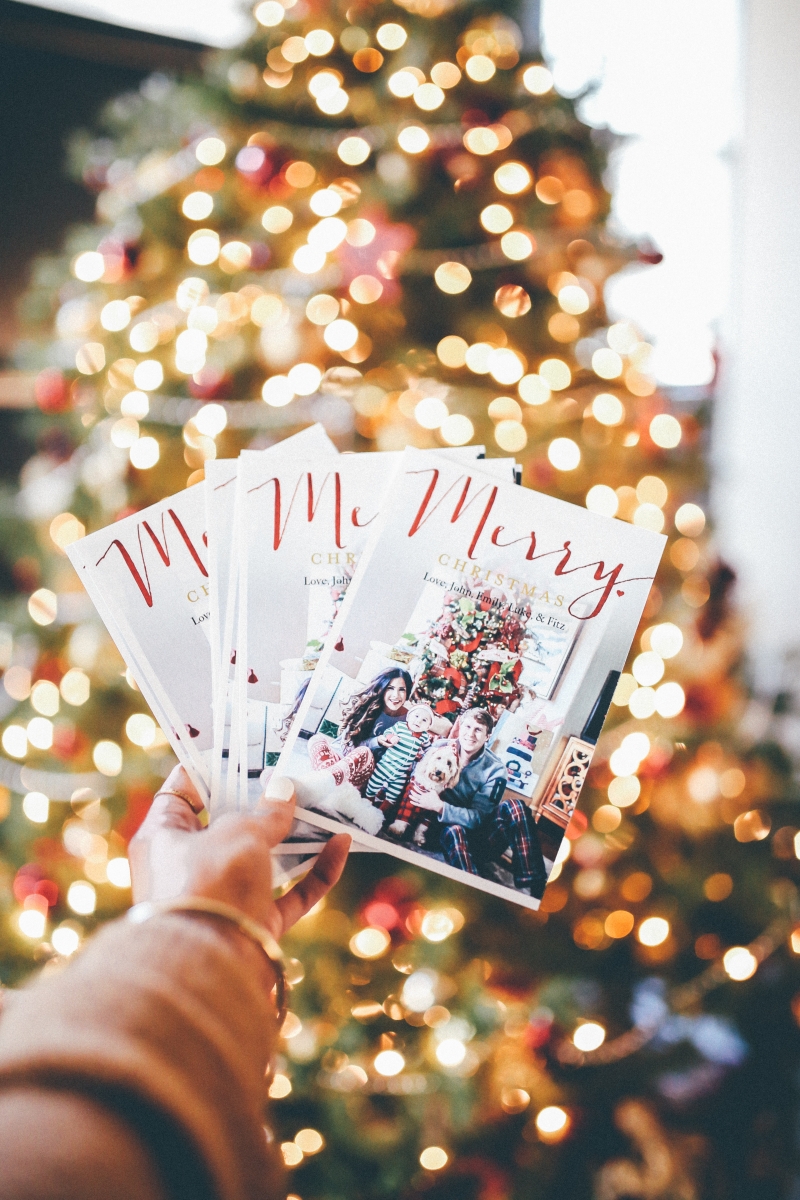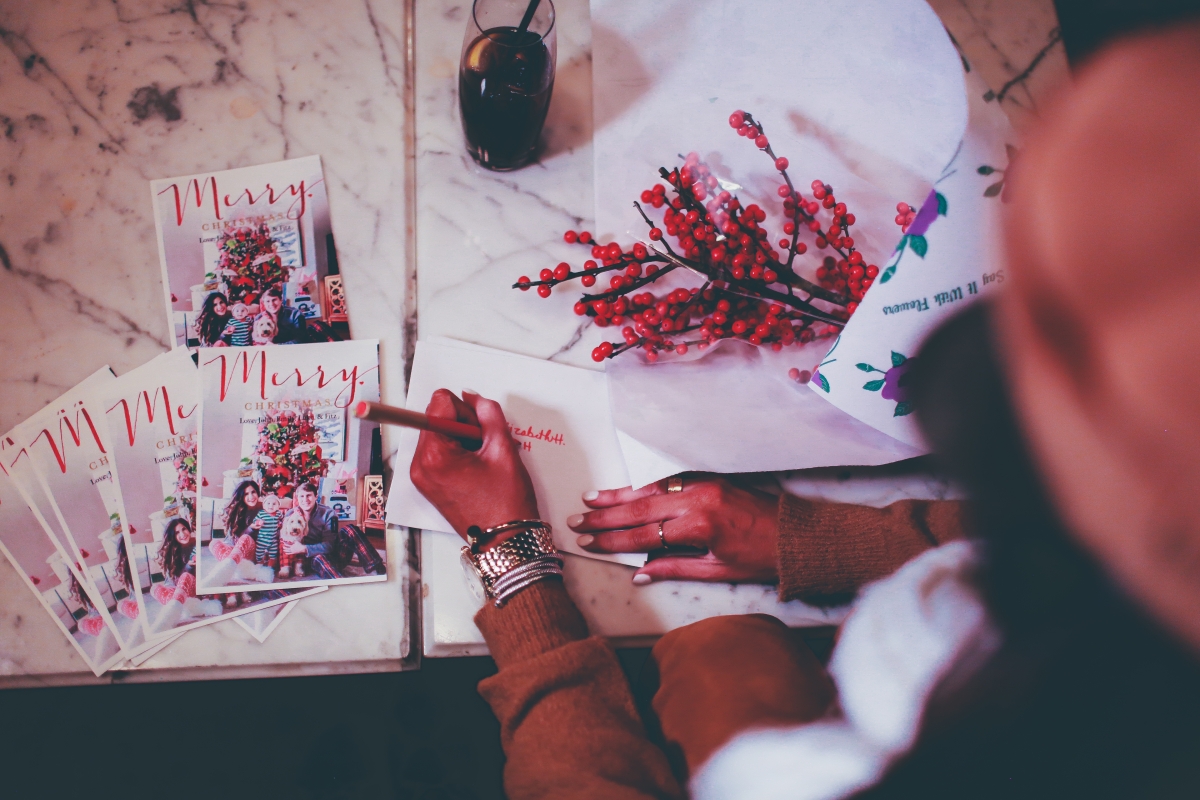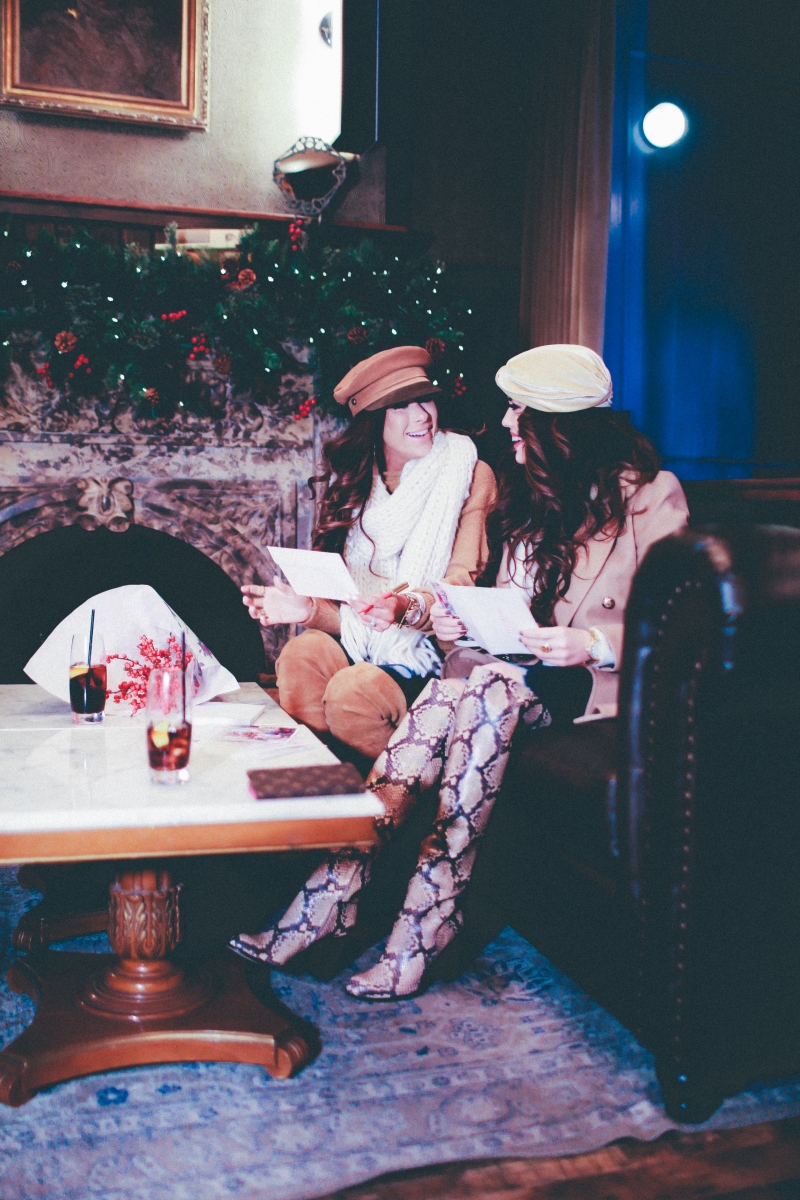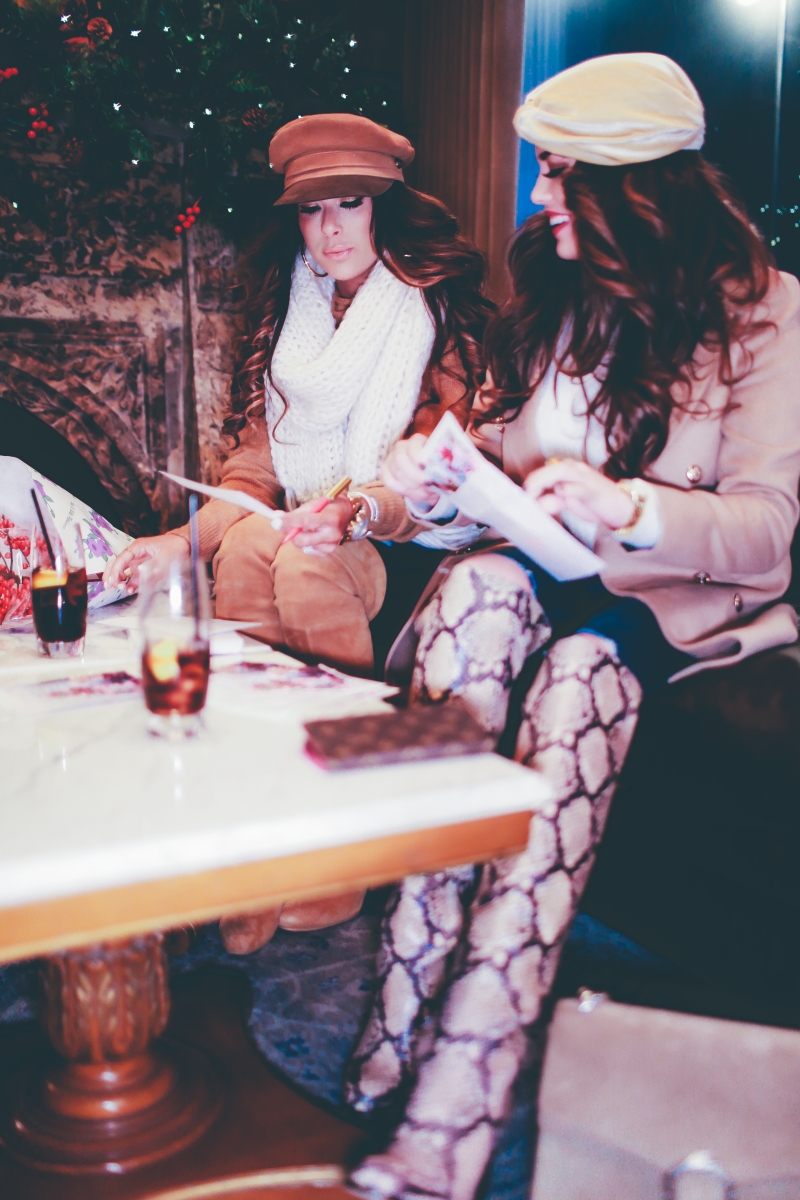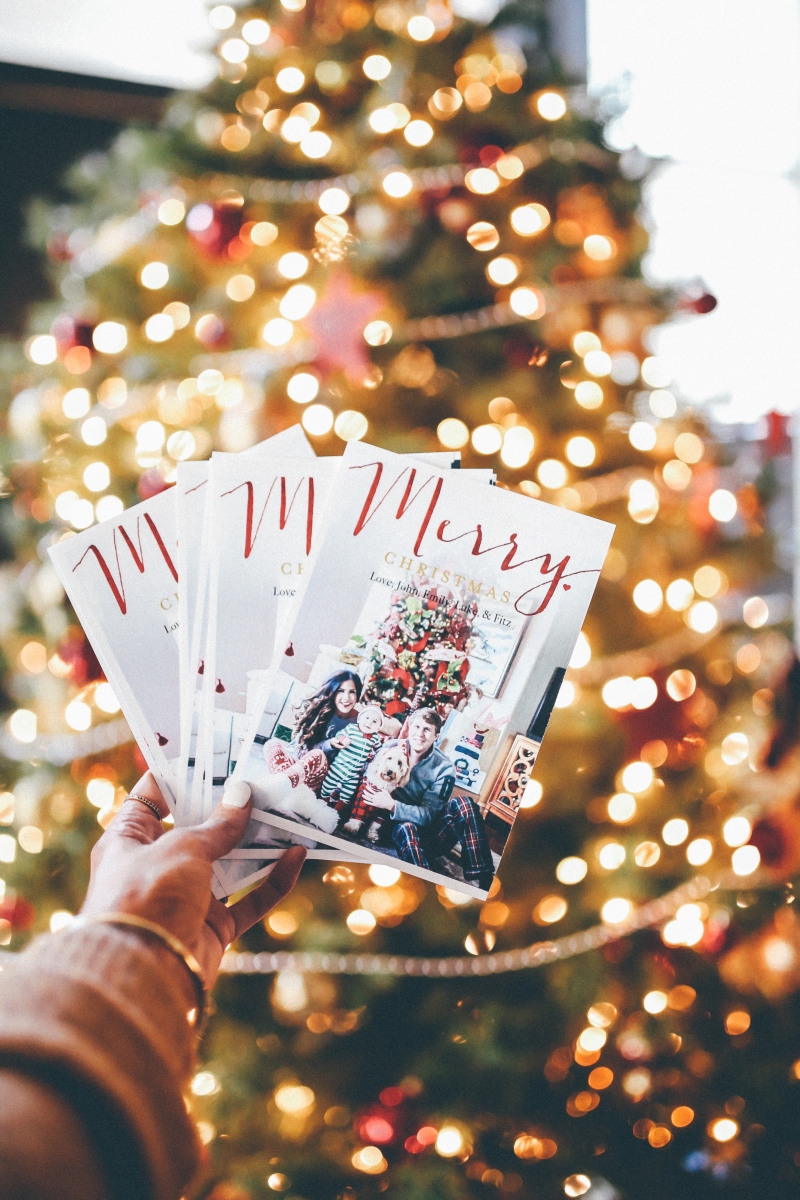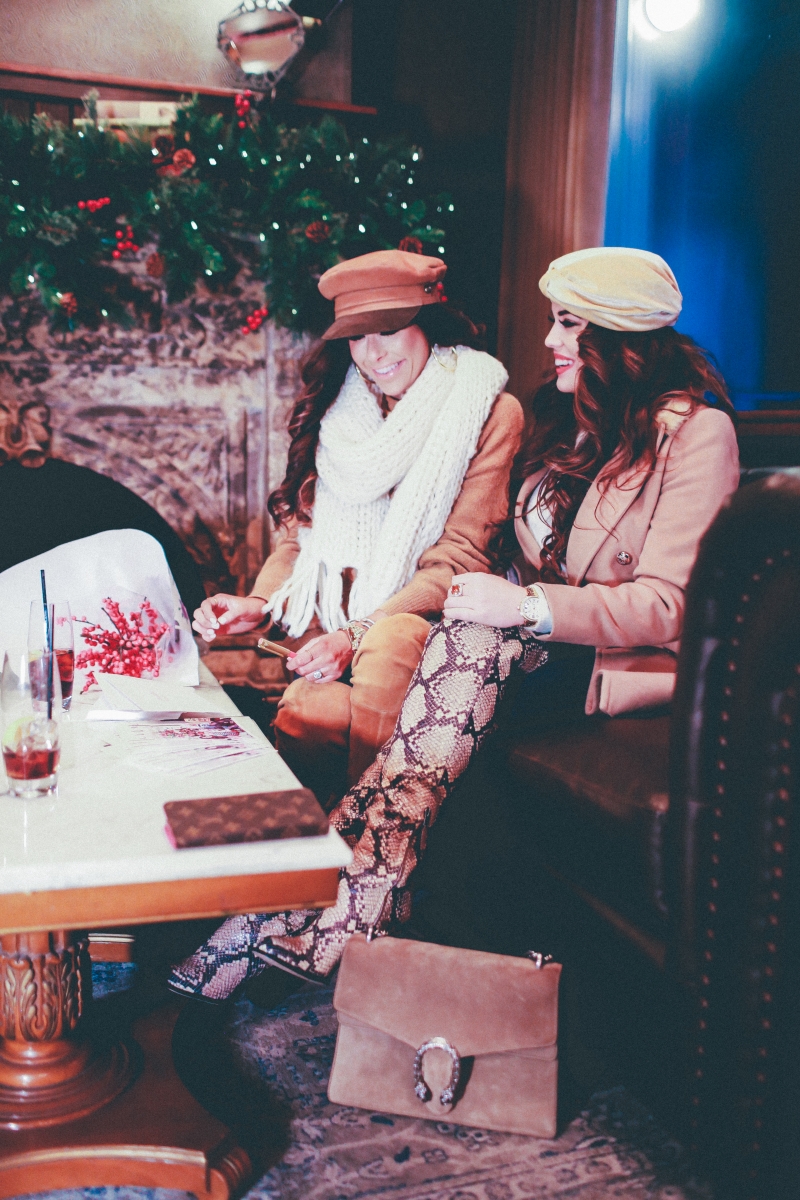 CHRISTMAS CARDS ON THE GO
With all the travel we've been doing over the past few months as well as John's work schedule, we just have not had time to get any type of Christmas card done! I always look forward to sending out Christmas cards each year and love planning our outfits but I always procrastinate so so badly. :/ Our friend Dale was in town last week and snapped a few family photos for us [the ones I posted yesterday where I shared all of the best holiday PJs] and the next day we had to fly to NYC. I was able to send my favorite photo to the nearest Wal-Mart and quickly get it printed into a Christmas card. They have so many good holiday card options online now – it is so crazy how much it has evolved over the past few years. I grew up in Arkansas where Wal-Mart corporate is so everyone used Wal-Mart for holiday cards but they have changed SO much since I was in high school. They have quite the variety of design options & it is so simple to place the order.
Since I was in a hurry and needed them the same day I just chose the linen paper option and was able to pick them up one hour later which was really convenient for us. Every other year I end up waiting several days to get them back so I loved having the last minute option. John was going to Wal-Mart to grab some things for the trip so he picked them up at like 7pm the night before we left. I had intentions of addressing them on the plane but that didn't happen! Luckily, my mom & dad flew in to NYC yesterday around noon so they took Luke to Times Square and Elle and I went to grab some lunch & she helped me get them stuffed & addressed. [We came to NY to visit Elle – we love coming the first week of December!]
If you are a procrastinator like myself or just need a quick & easy (but good quality) Christmas cards – definitely look on Wal-Mart's site. They do 30% off of card stock sets & in general just have really great pricing. Depending on where you live you may be able to get nicer paper in store (same day pick up) but the Wal-Mart nearest our house only had the linen only option in the 'one-hour' pick up. I wasn't being super picky since it was my fault for putting it off but if I had more time I would have selected a higher quality paper. My goal for next year is to have my cards sent out by December 5th! That's a lofty goal for me but I'm going to try! 🙂
Any who, I'm going to link a few of my favorite cards below – some of them are SO cute if you are a couple w/a new dog or new baby! (PS. I think THIS one is perfect if you just recently had a baby or this one for your first family photo. I also love this 'Counting Our Blessings' one!)

OUTFIT DETAILS
Camel Turtleneck Sweater/Tunic | OTK Boots | Similar Hat | Elle's Bag
Thanks to Wal-Mart for sponsoring todays post.