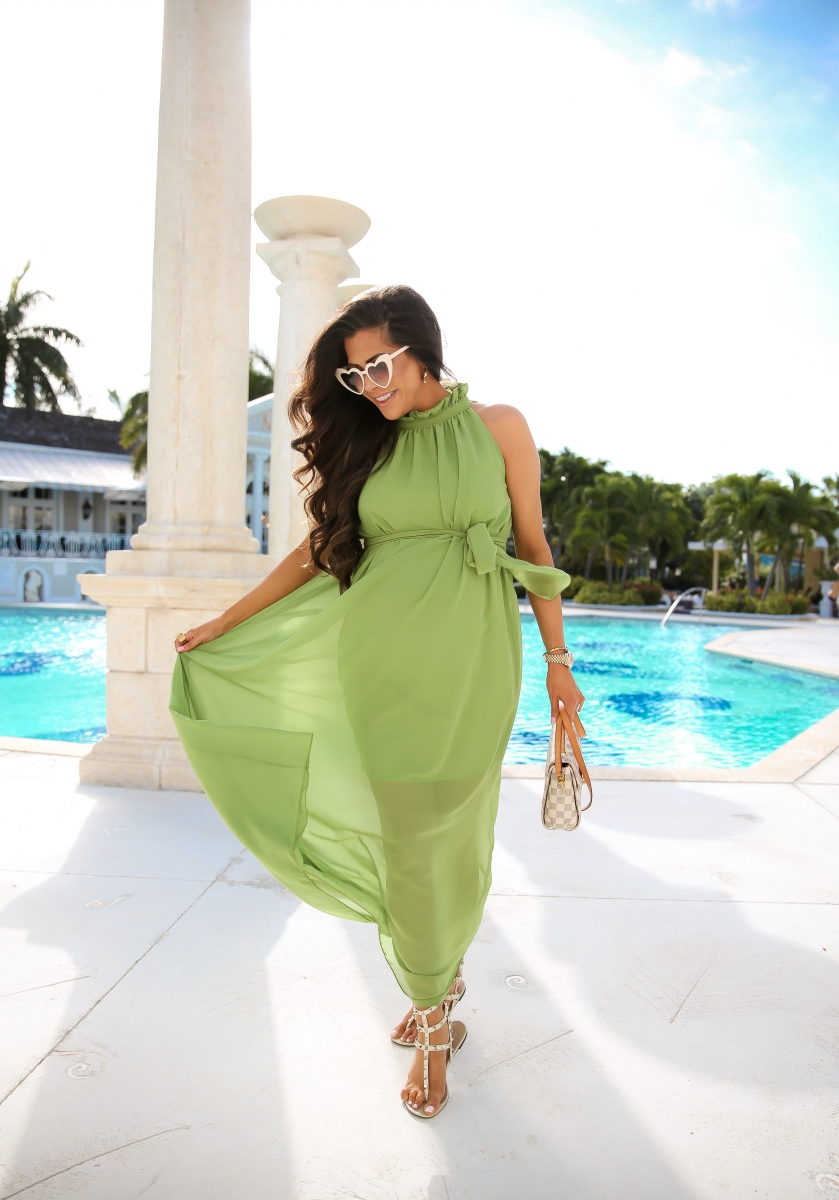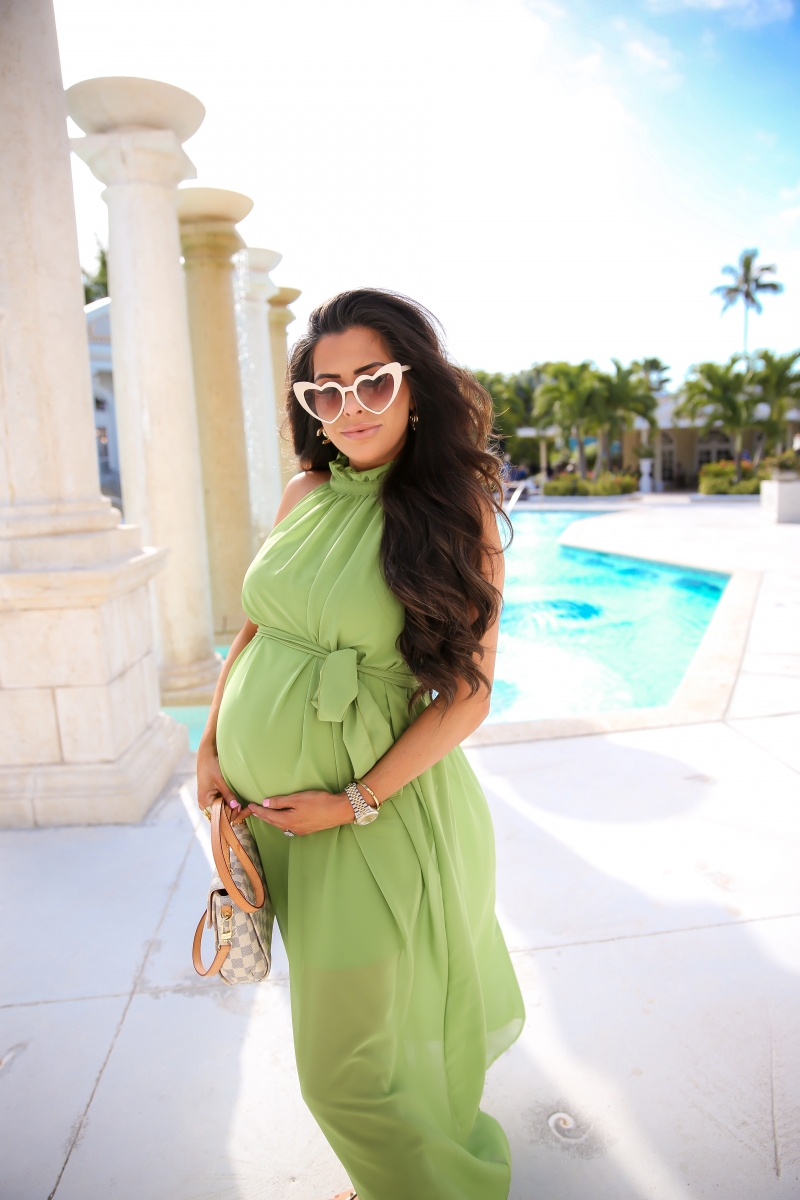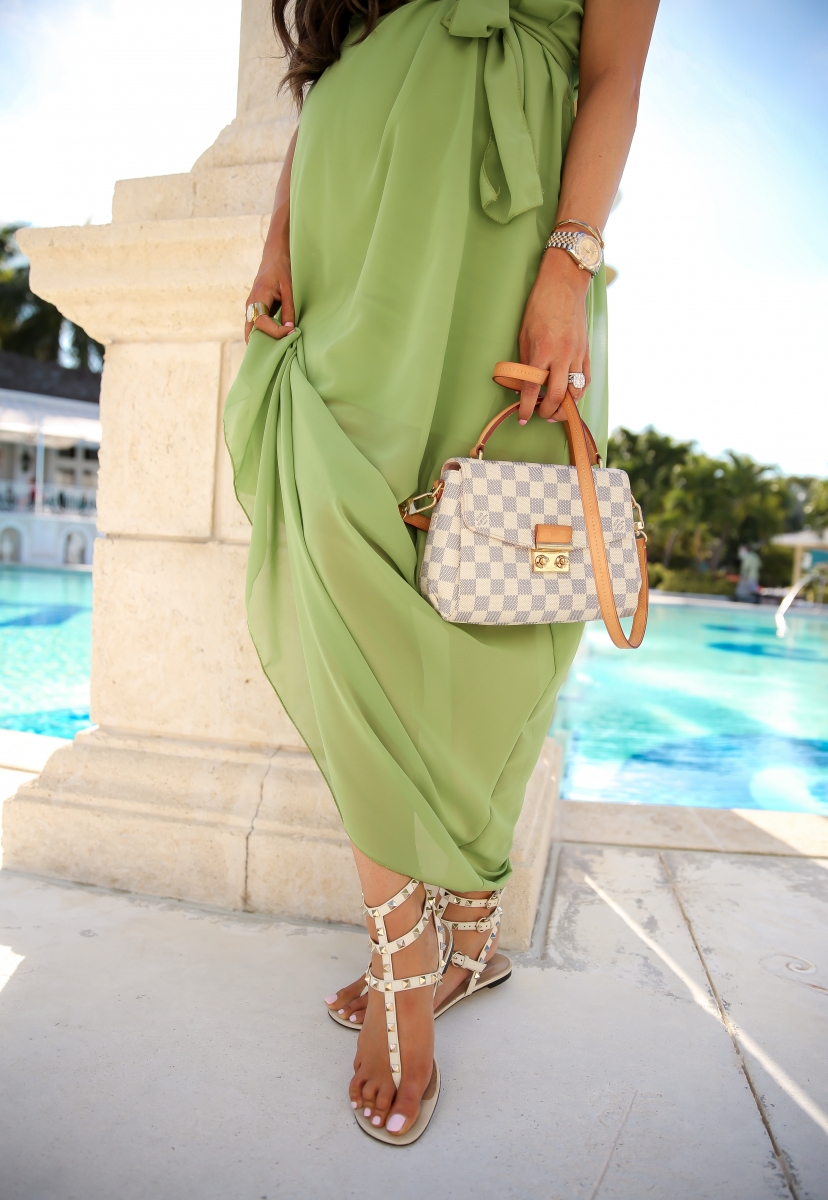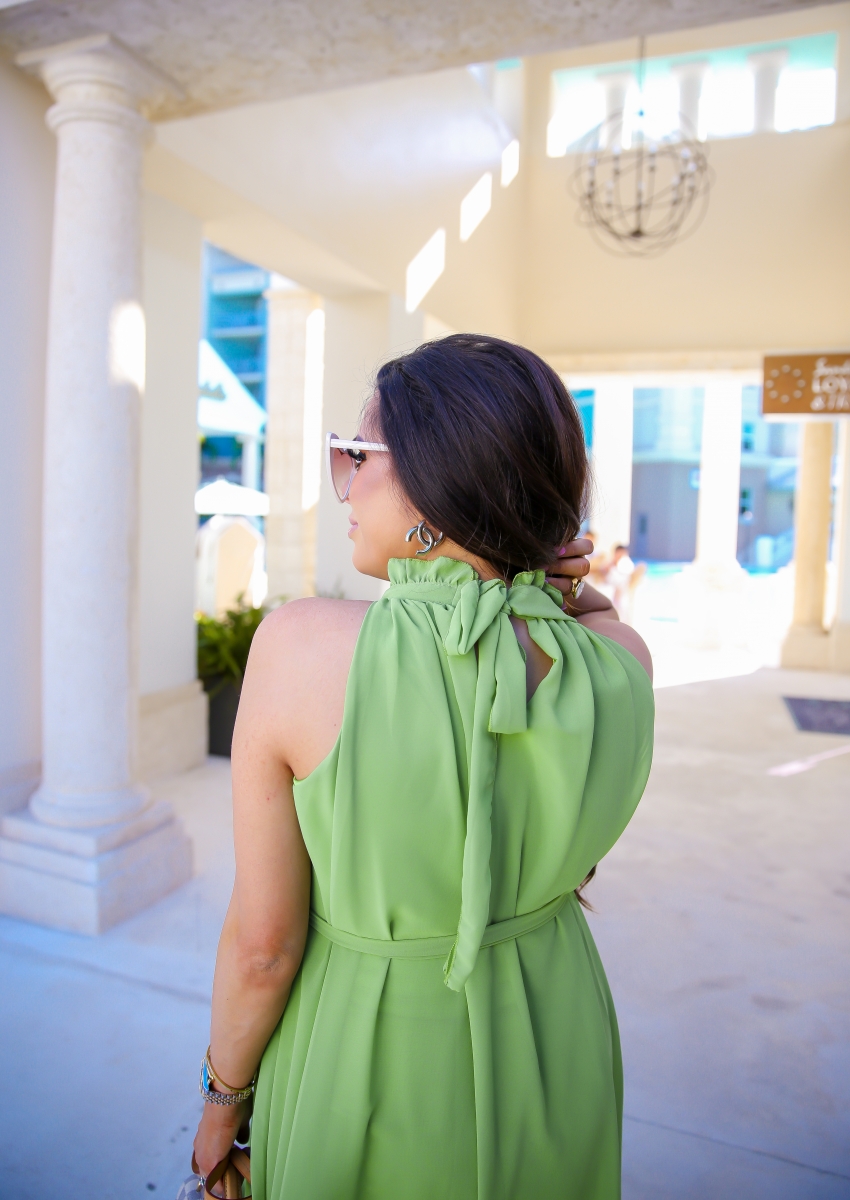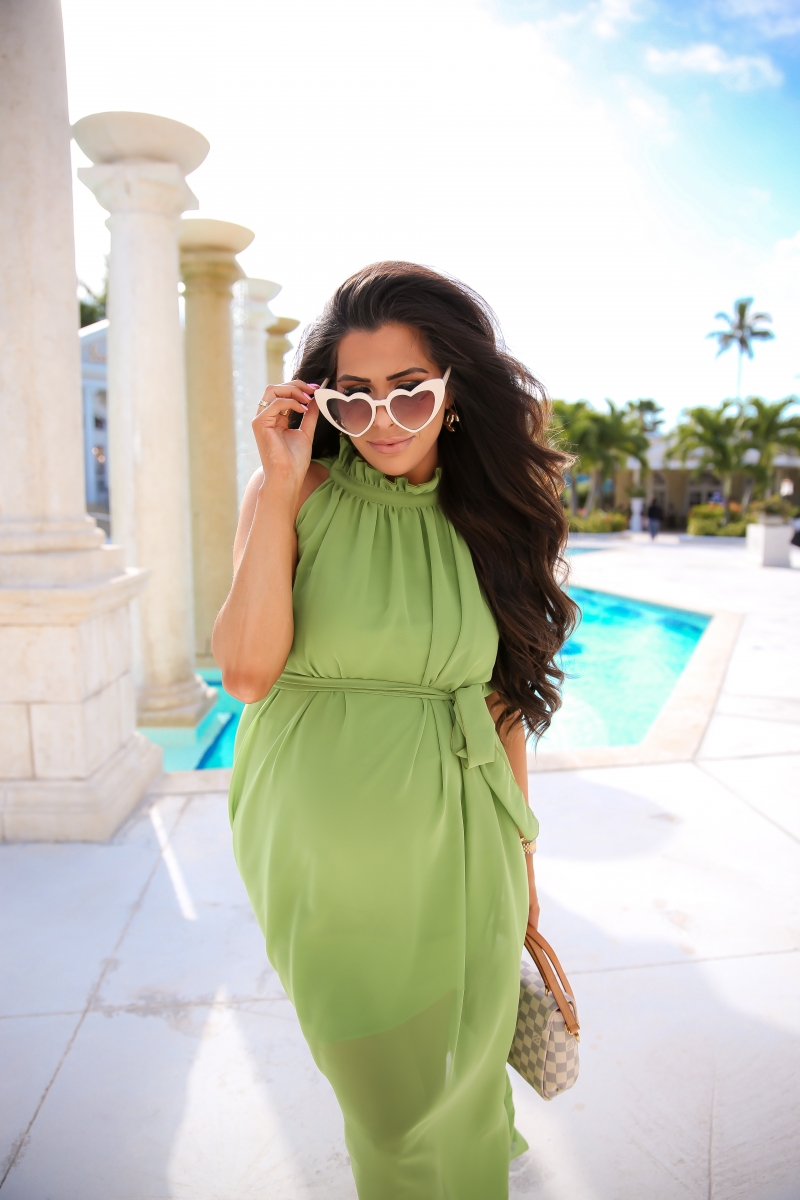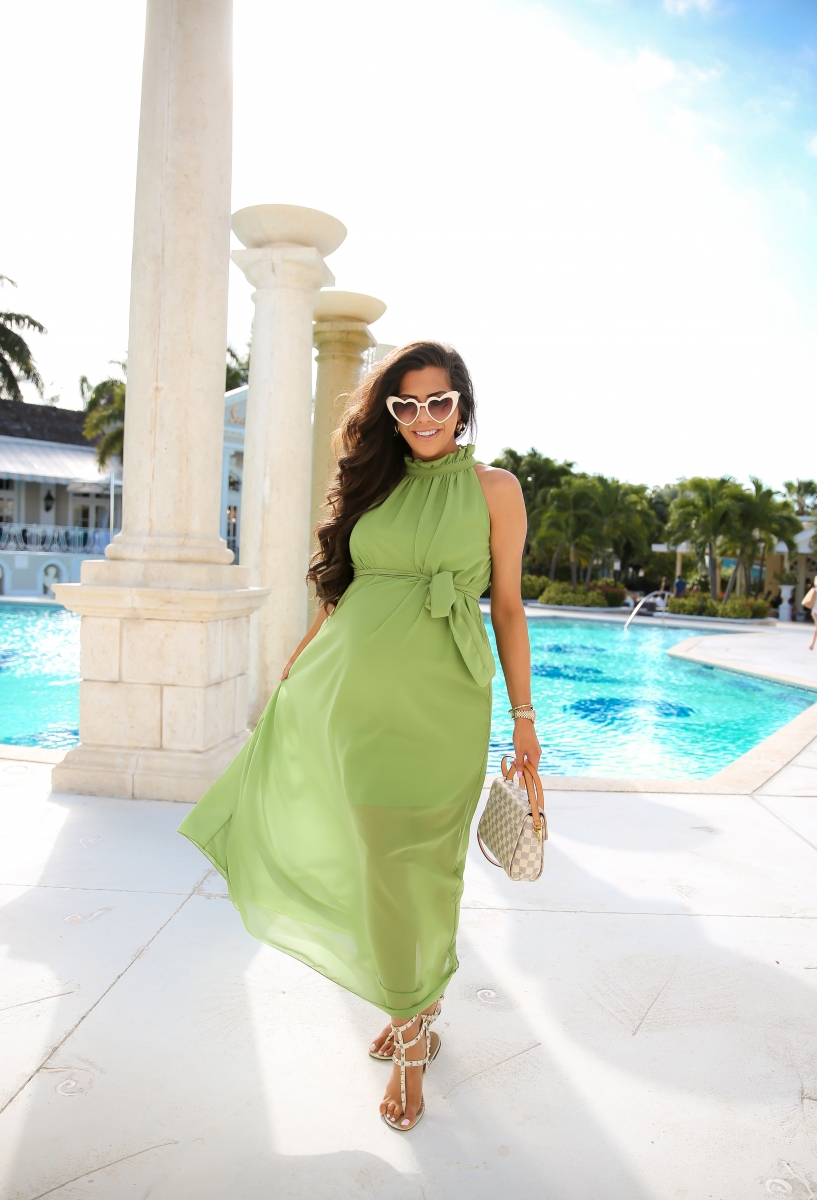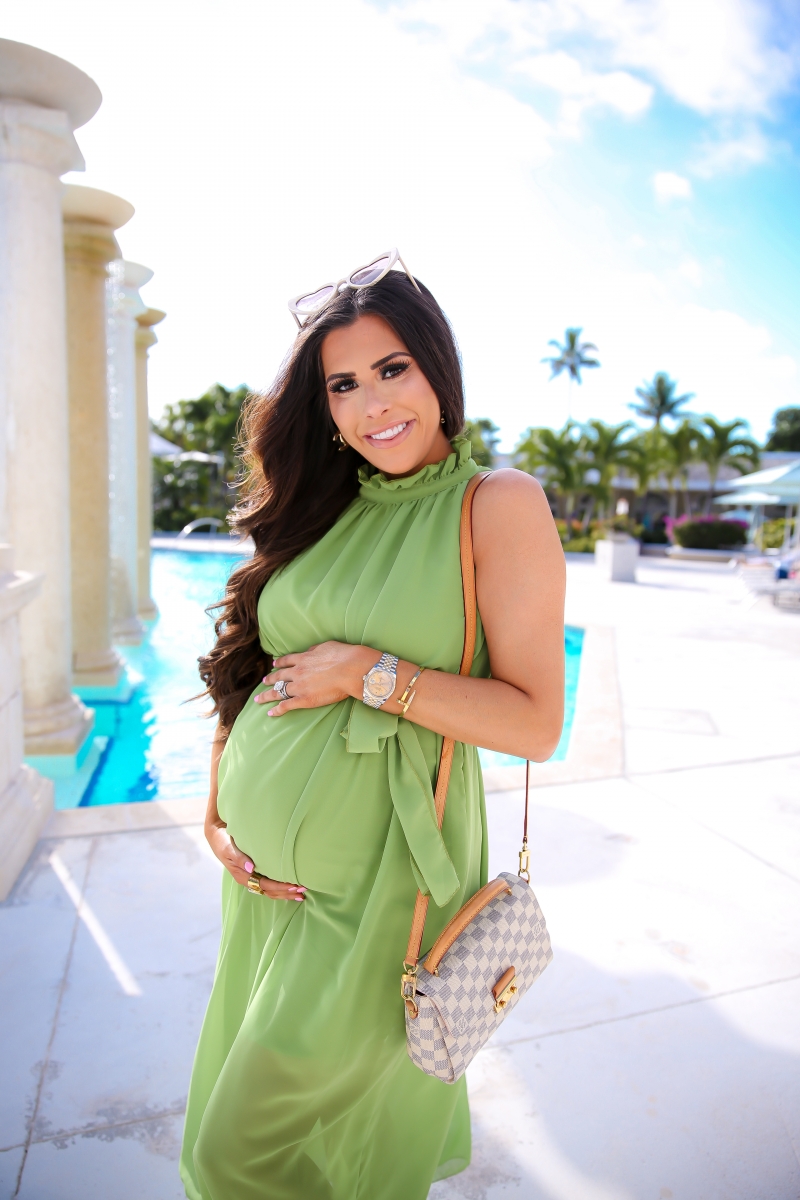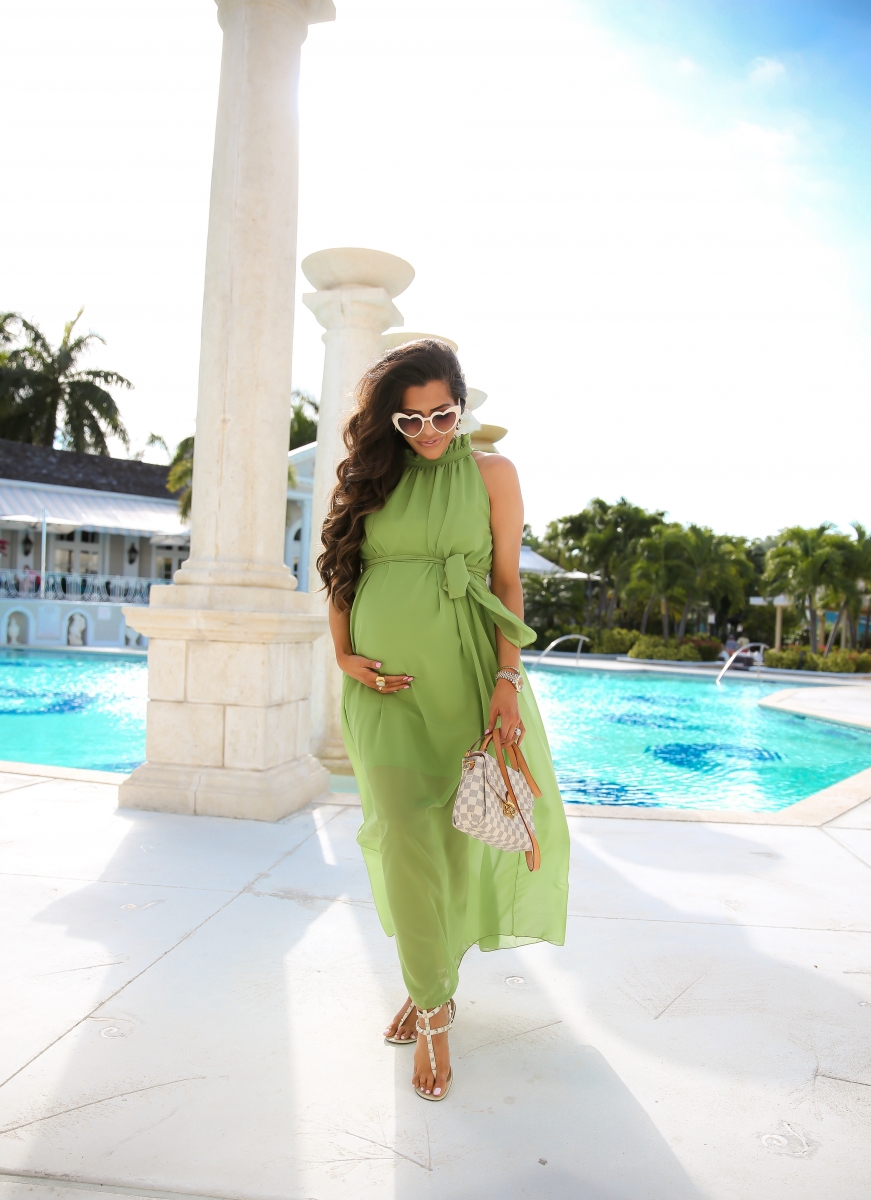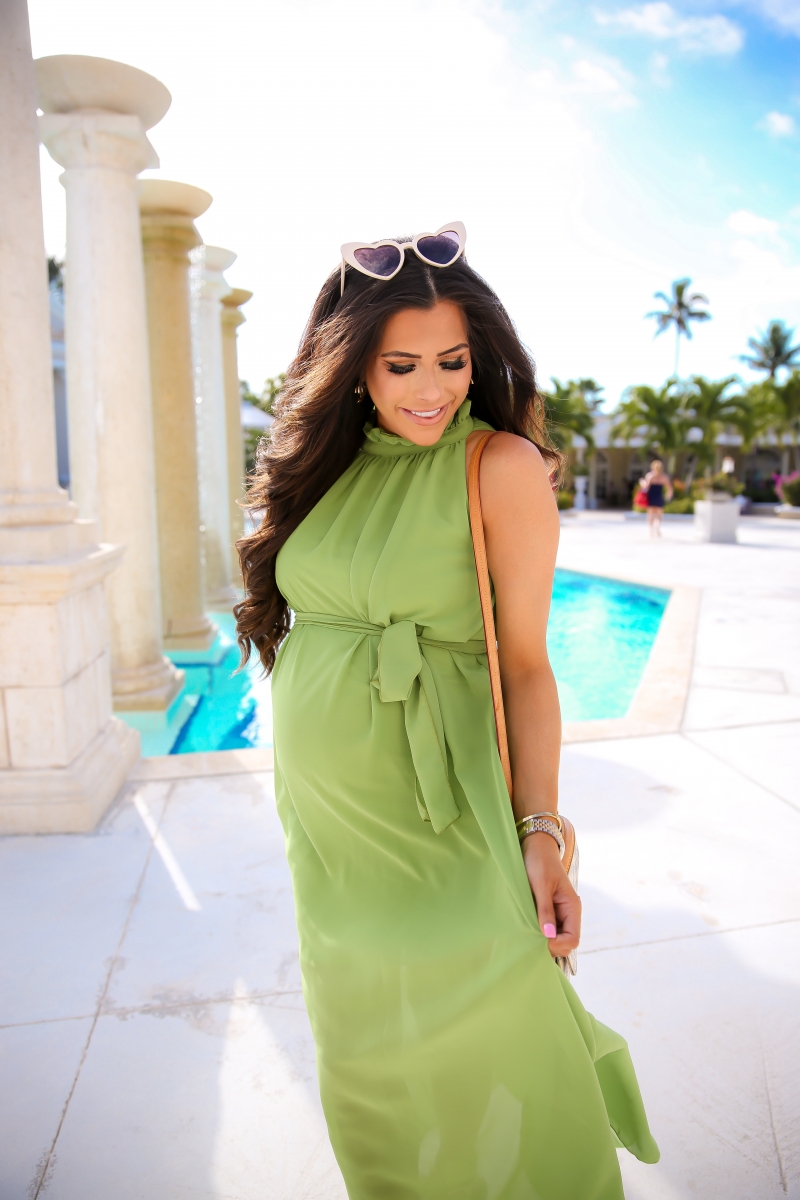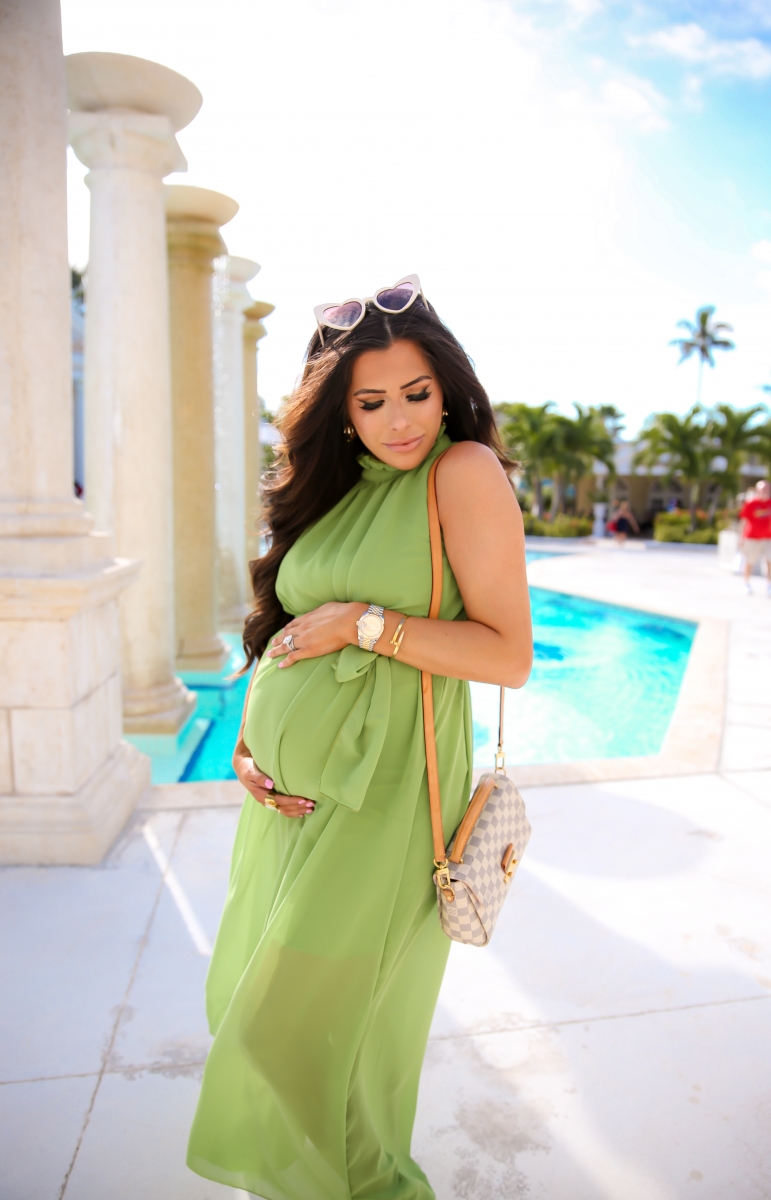 OUTFIT DETAILS
DRESS: Amazon [$25! Comes in 9 colors – NOT maternity!] | SANDALS: Valentino [how AMAZING are THESE dupes?!?! Linking more dupes below] | EARRINGS: Chanel [Spring 2018 – Adore THIS pair though!!] | HANDBAG: Louis Vuitton [Buy pre-loved HERE or THIS is a great dupe option!] | SUNGLASSES: Amazon |  WATCH: Rolex [Similar dupe style HERE] | RING: Accessory Junkie | LIPS: 'Iconic Nude' + 'Nude Kate' + 'No Color' Gloss
So, one of my OG blogger friends is @ShopDandy on Instagram and she was wearing this dress on one of her recent trips and I immediately texted her and was like "WILL THIS FIT MY BUMP?!" and she was like "yes, for sure!". So I quickly screenshot her photo on IG [she uses Like To Know It, too!] and opened the details in the app and was like "wait, this dress is $25?!!?" ????????? I couldn't even believe it. When I saw her in it I just assumed it would be pricy but it's the perfect dress to comfortably cover a big baby bump and the color is so beautiful. Anyway, she was like no – the slip is the only thing that is questionable but it will fit you – and it did! The neck of the dress is what is so darling – but I love that it has the sash so you can wrap it tightly and flatter your figure OR your bump! It's one size so it works for a variety of us, in case you are wondering! It's also Amazon Prime so that doesn't hurt! Had to share this dress because it's perfect for vacation, special events, beach trips, or Easter! [PS. Friday's blog post [just scroll down!] is all about recent spring beauty finds and products you guys ask about a lot so don't miss that post!]
In other news, I packed my good ol' Valentino sandals for this trip and it never fails. I've had them for years and I love them so much and anytime I wear them I got so many questions and compliments. The price tag is hefty so I went on a major hunt to find dupes – and I did! I'll link them in the widget below so you guys can shop them!
VALENTINO DUPE SANDALS SPRING 2019

John is working this weekend so Coco is here with me – I'm actually gonna publish this post and get ready for church! I don't usually update my blog on Sundays but just had to because I was so excited about finding this dress – huge shoutout to Danielle for posting it! ?