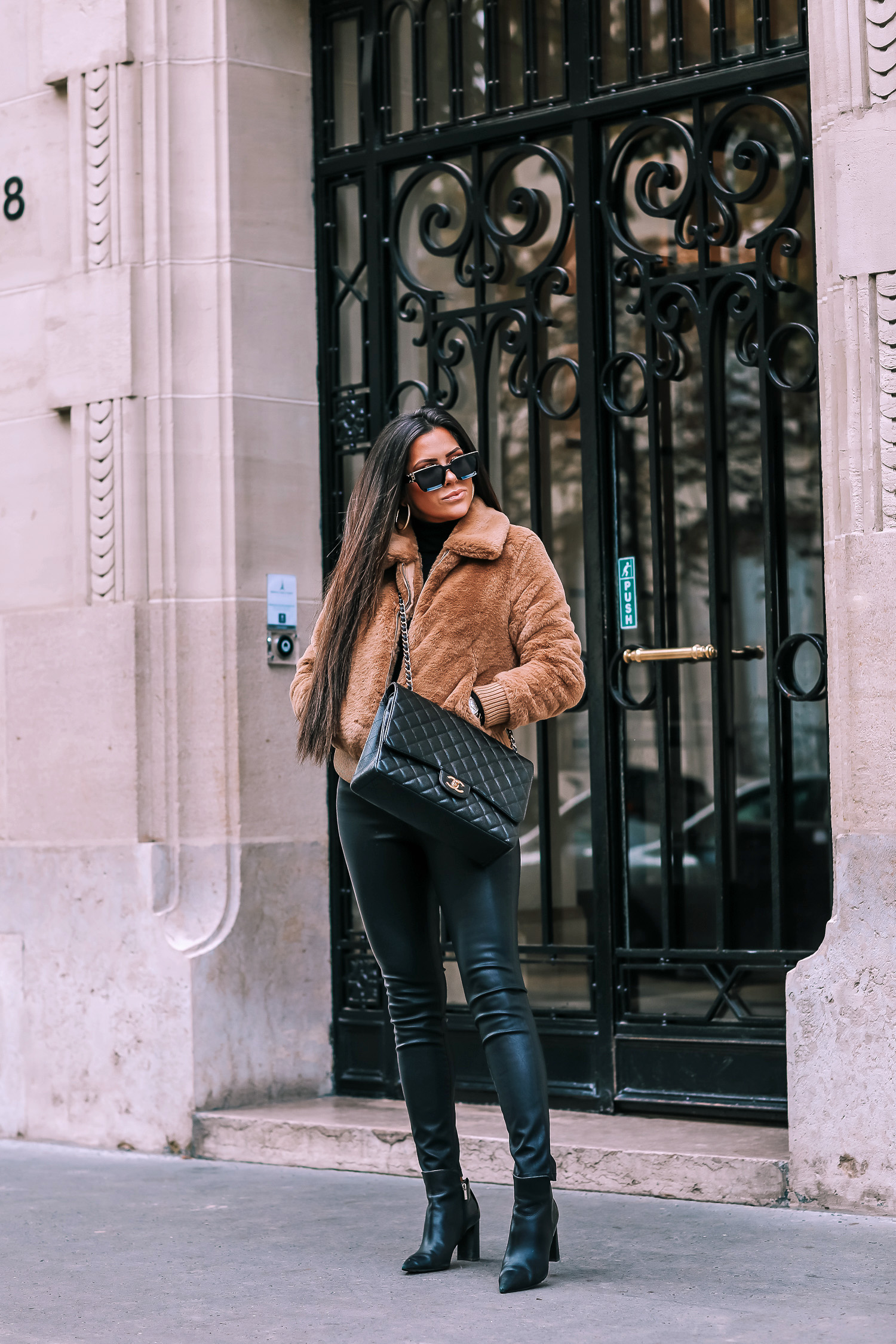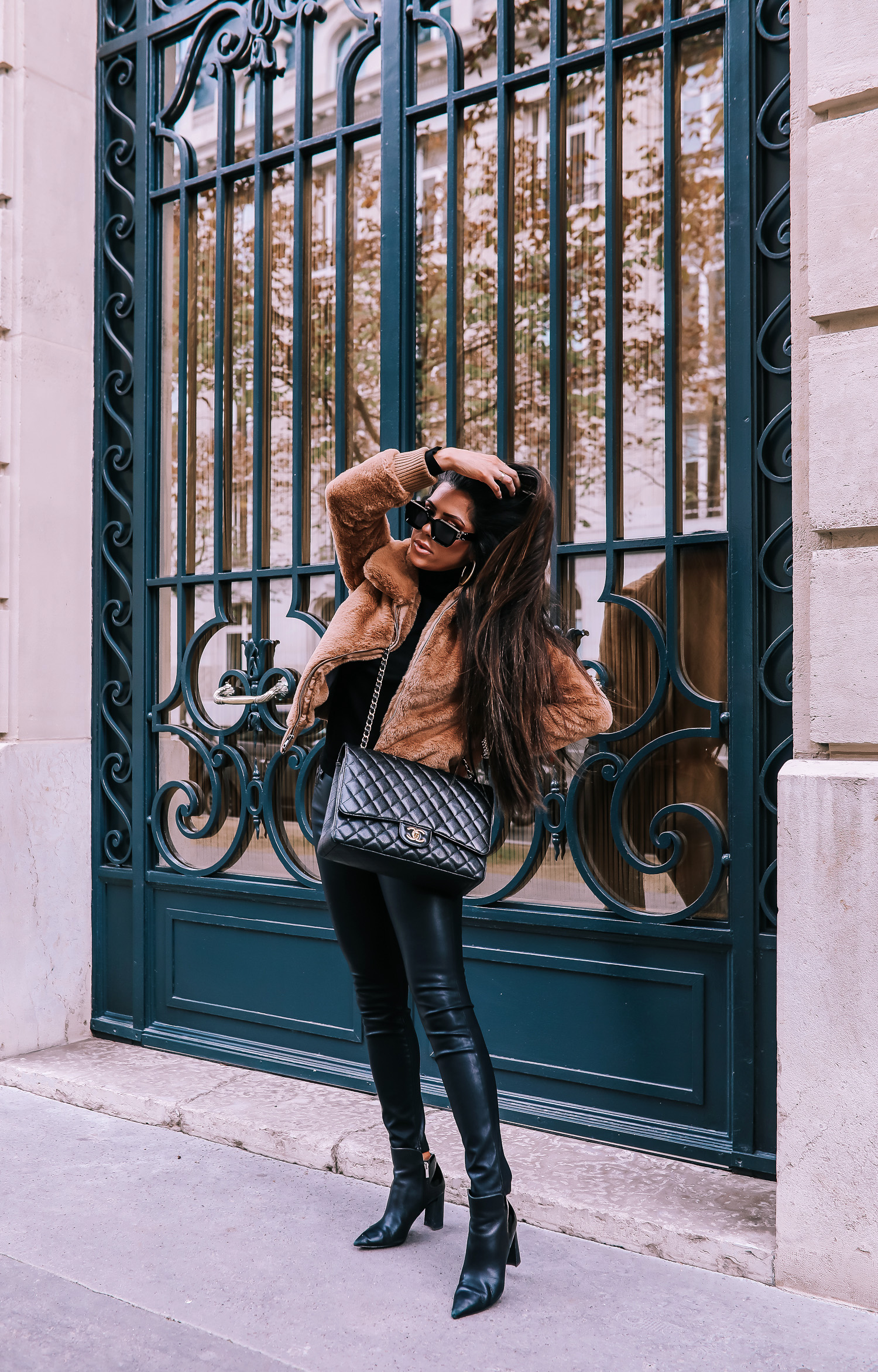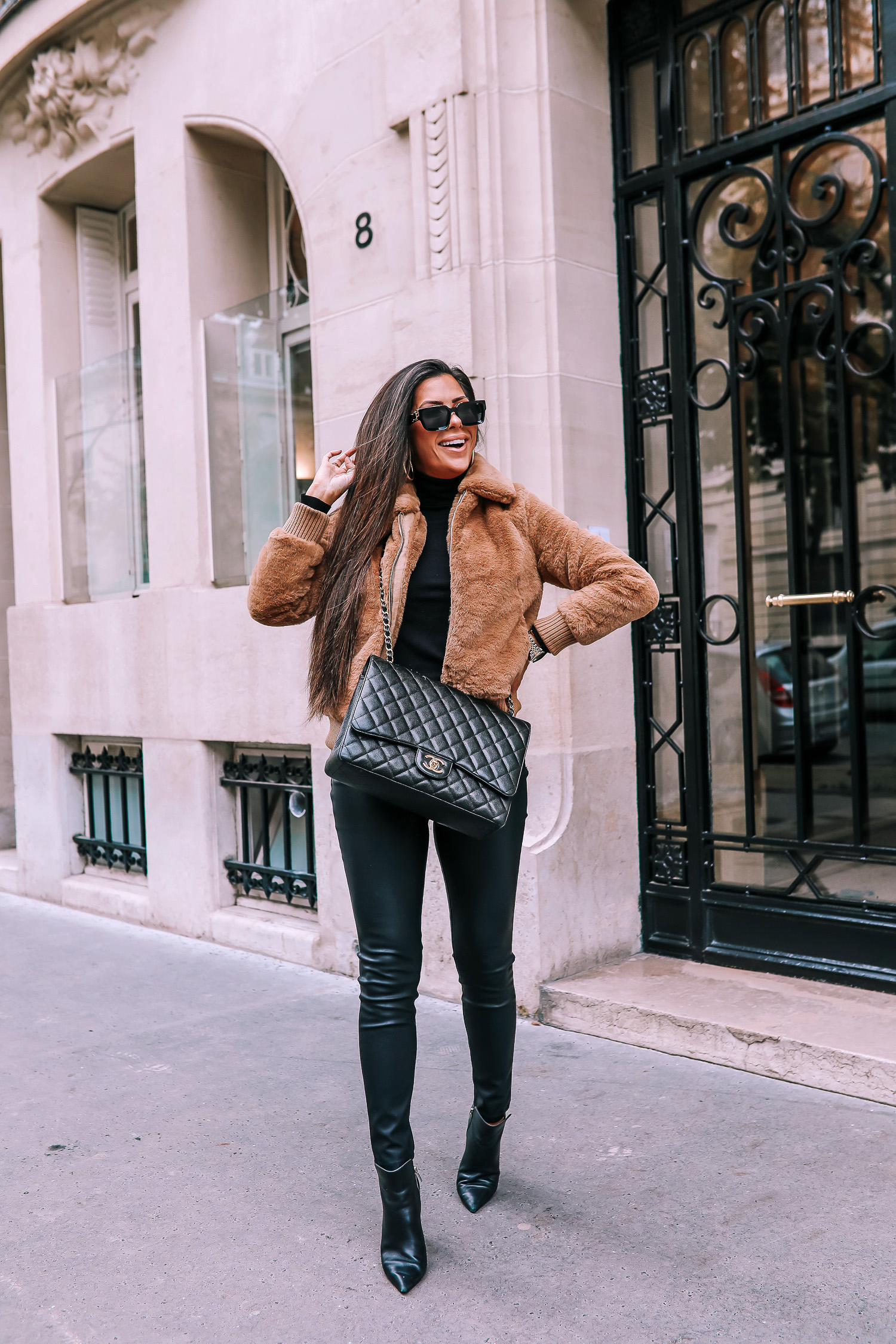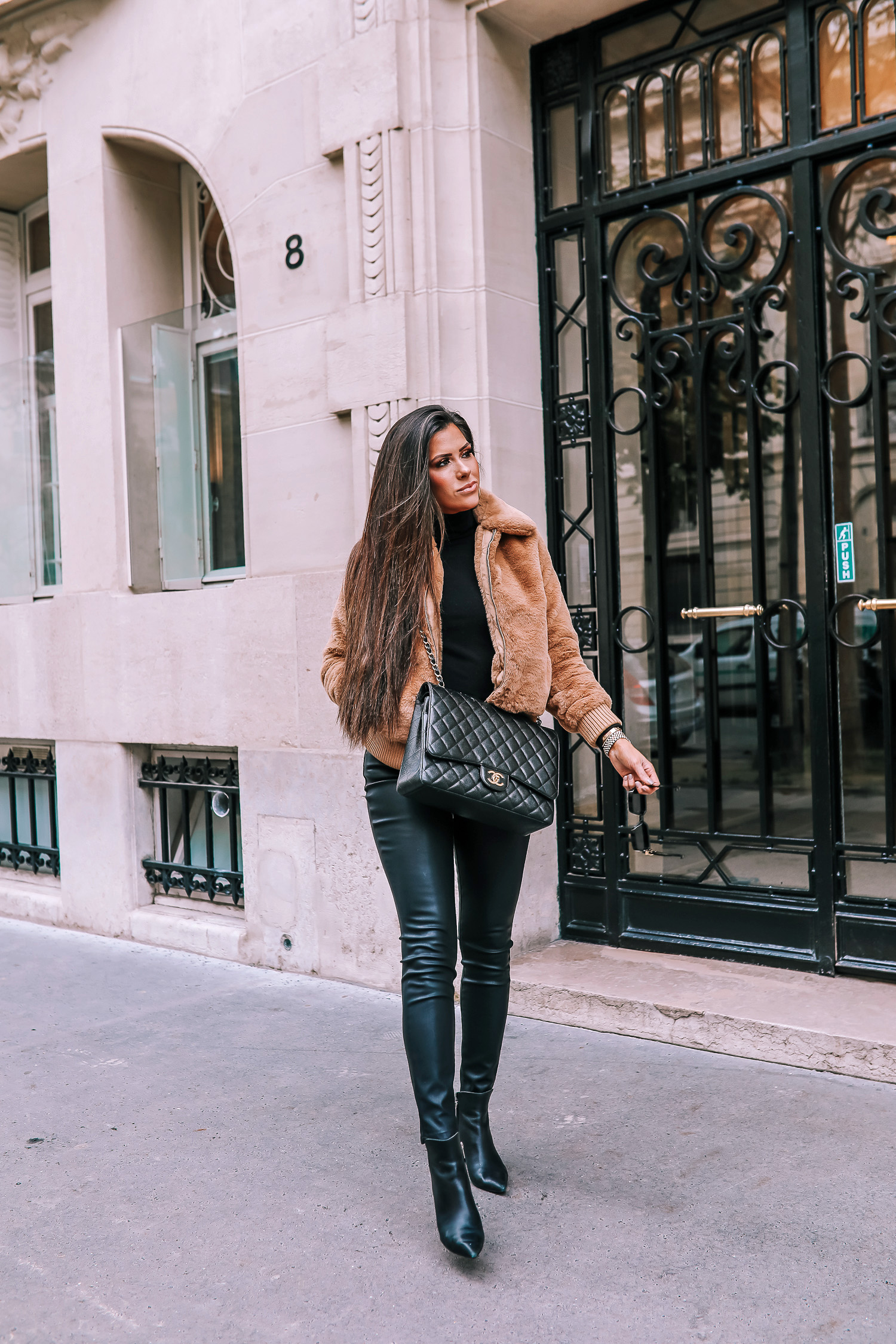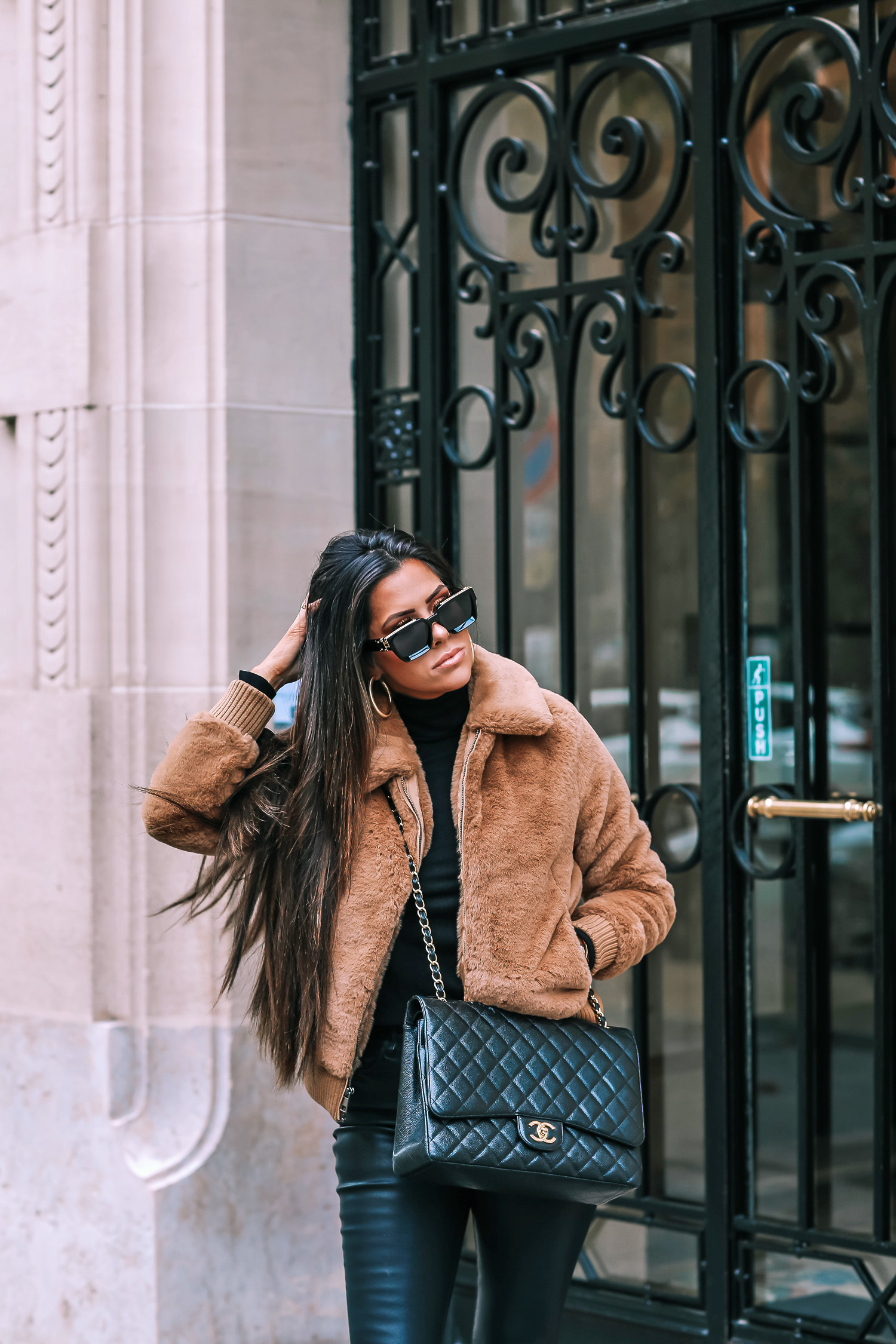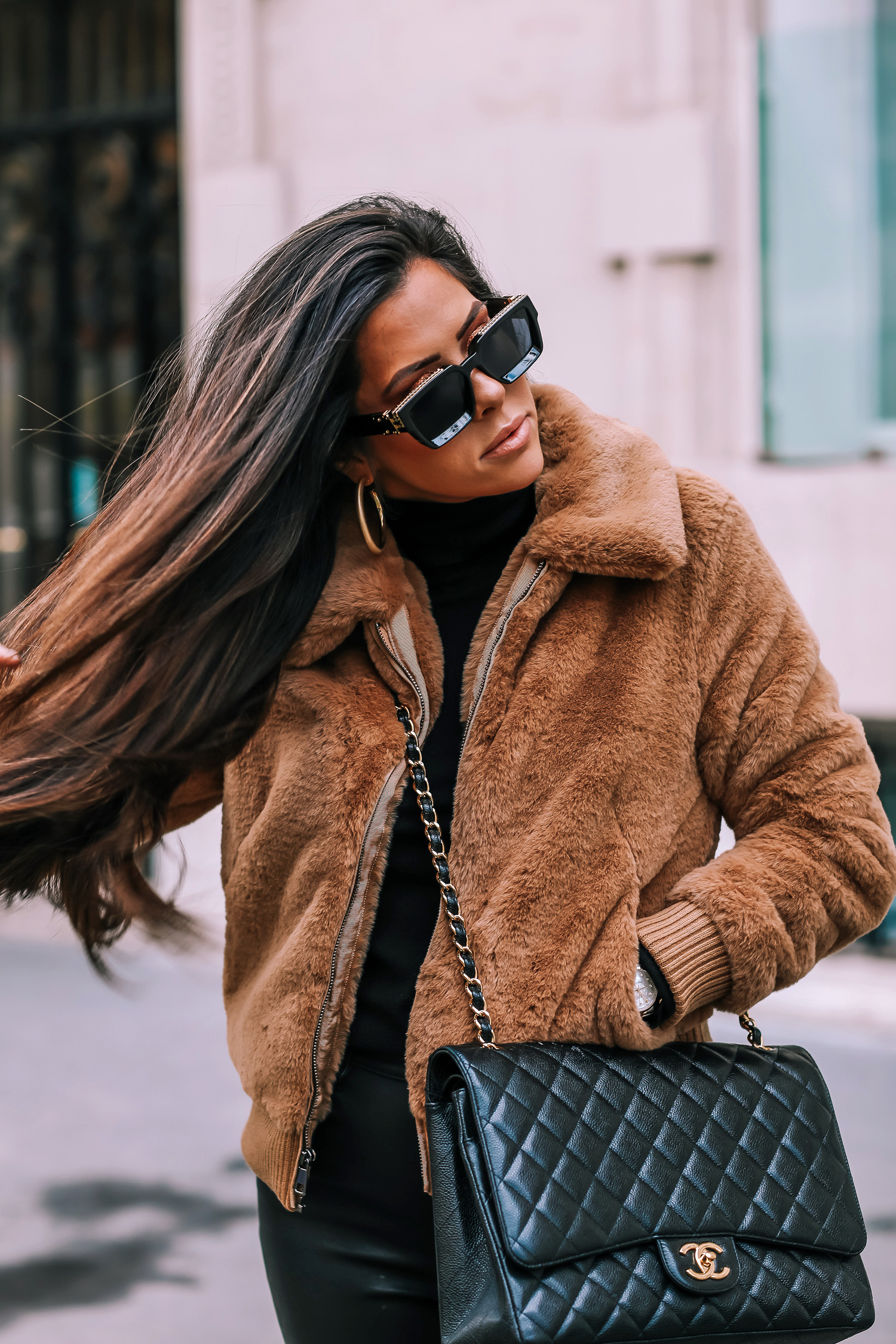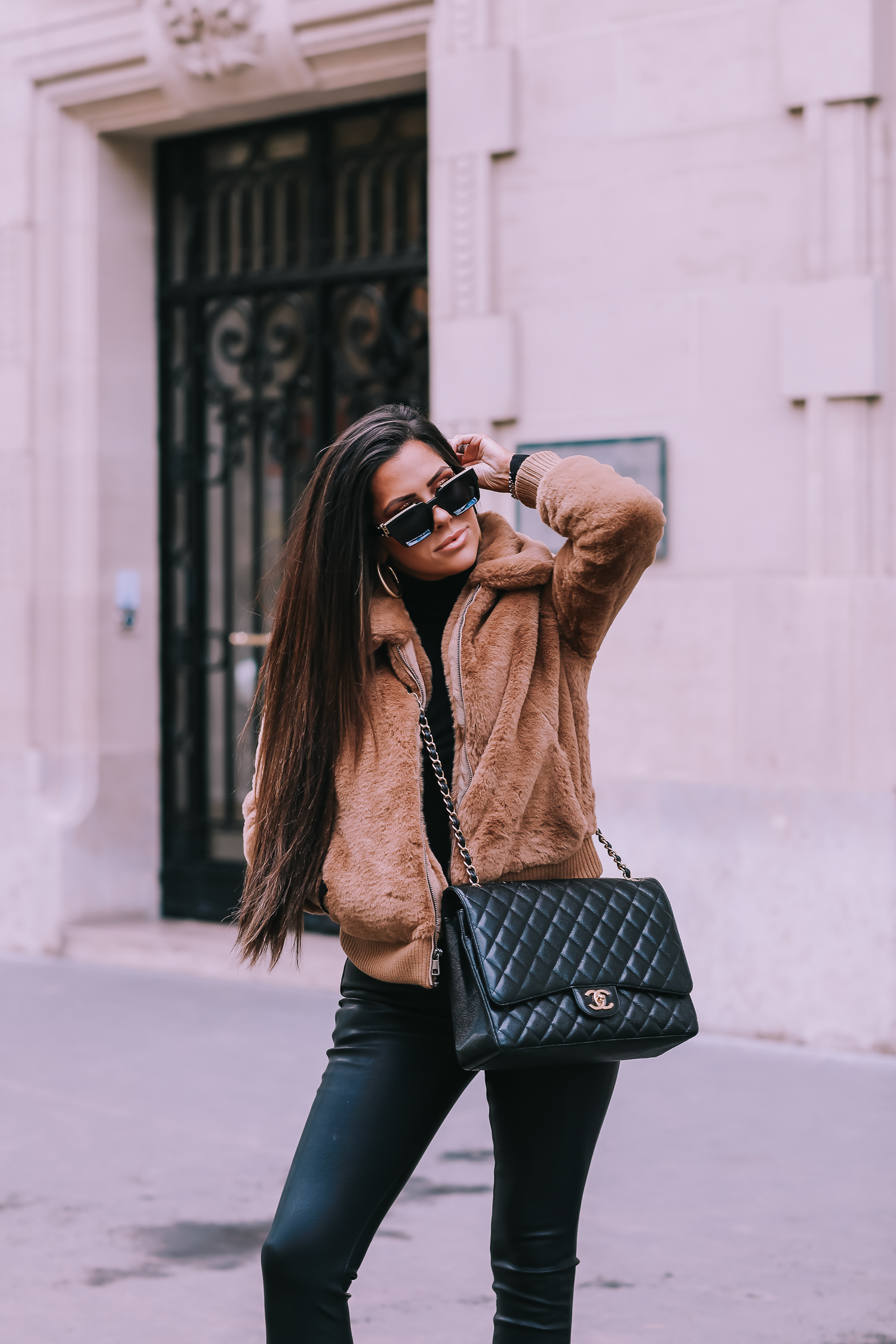 ---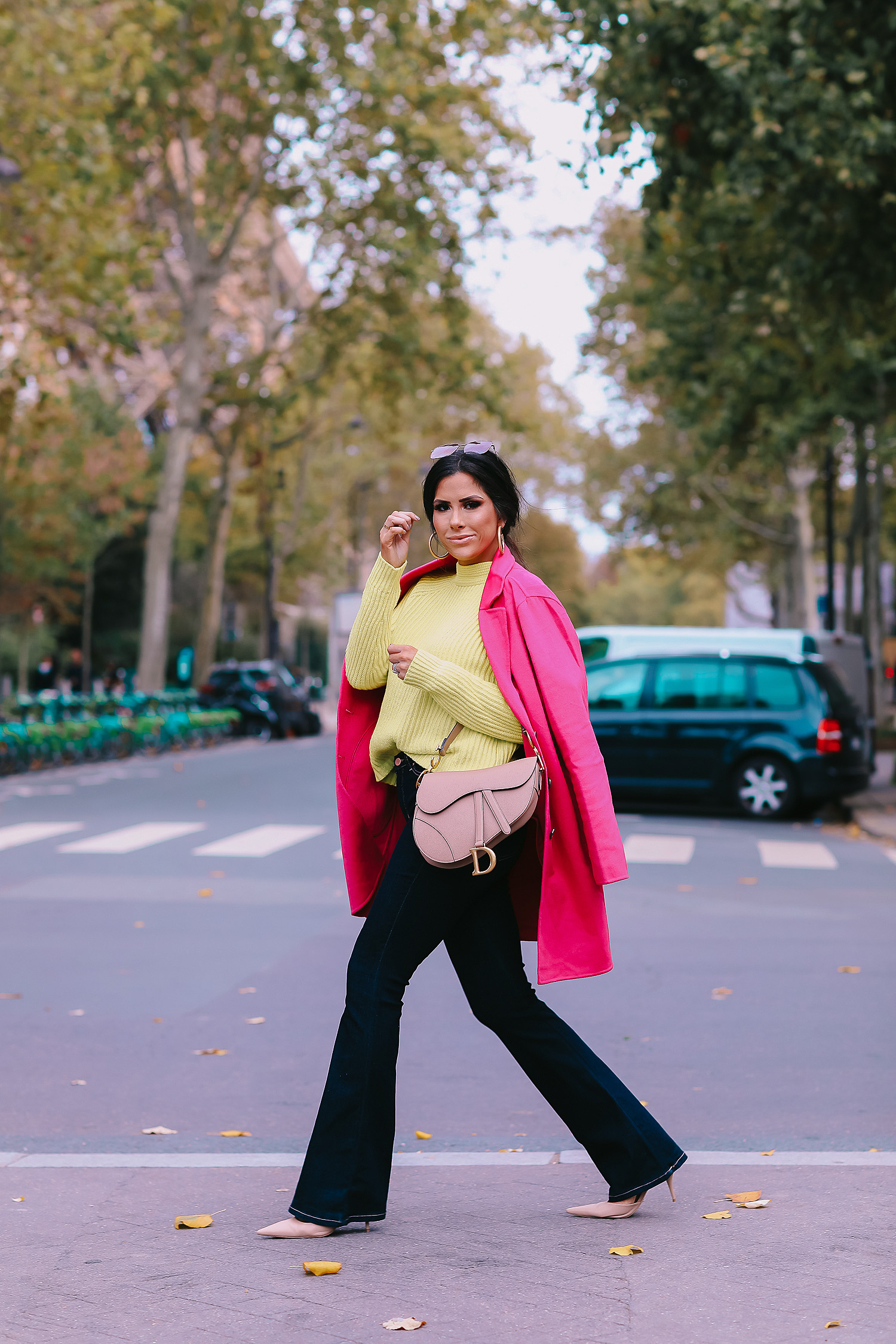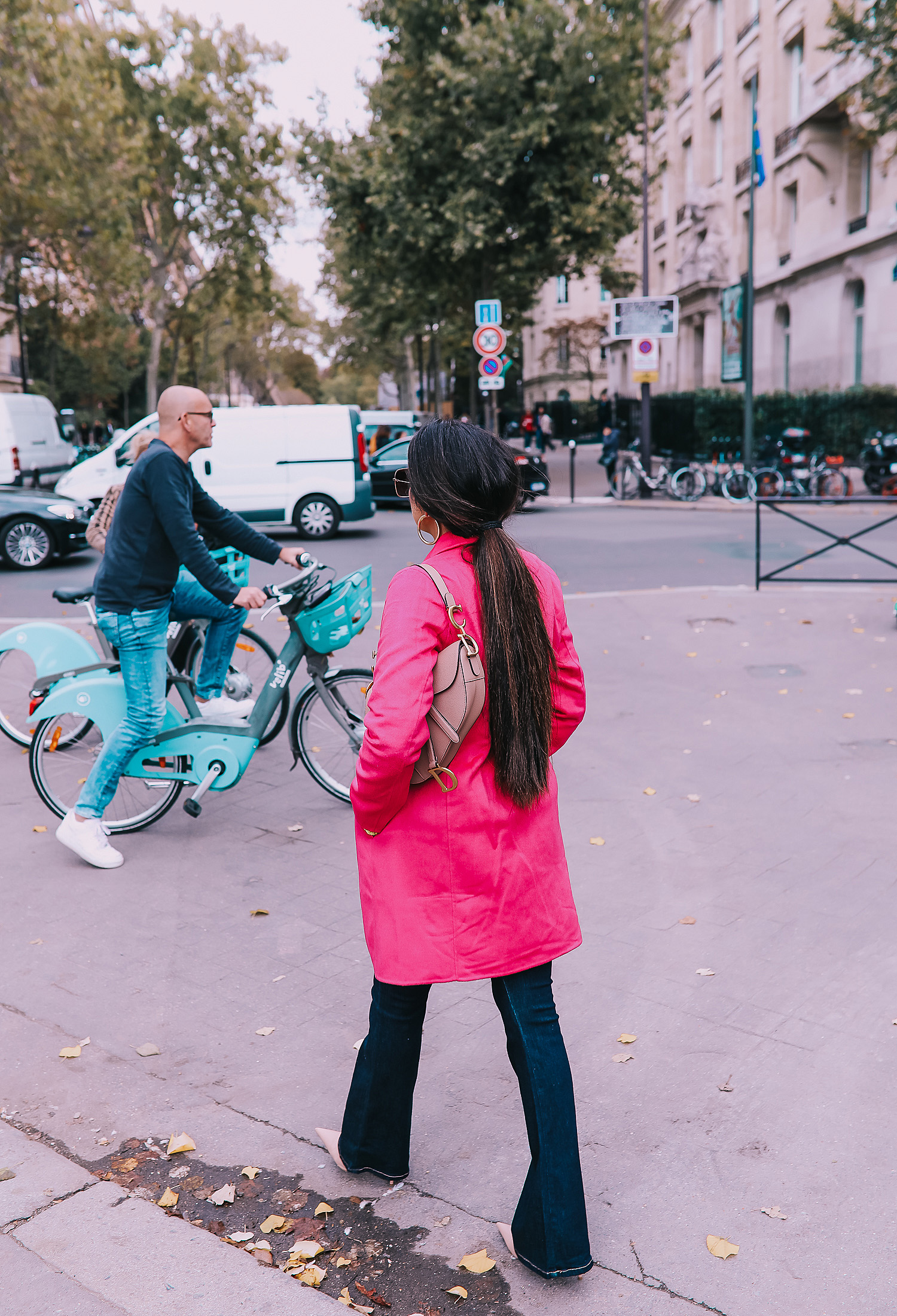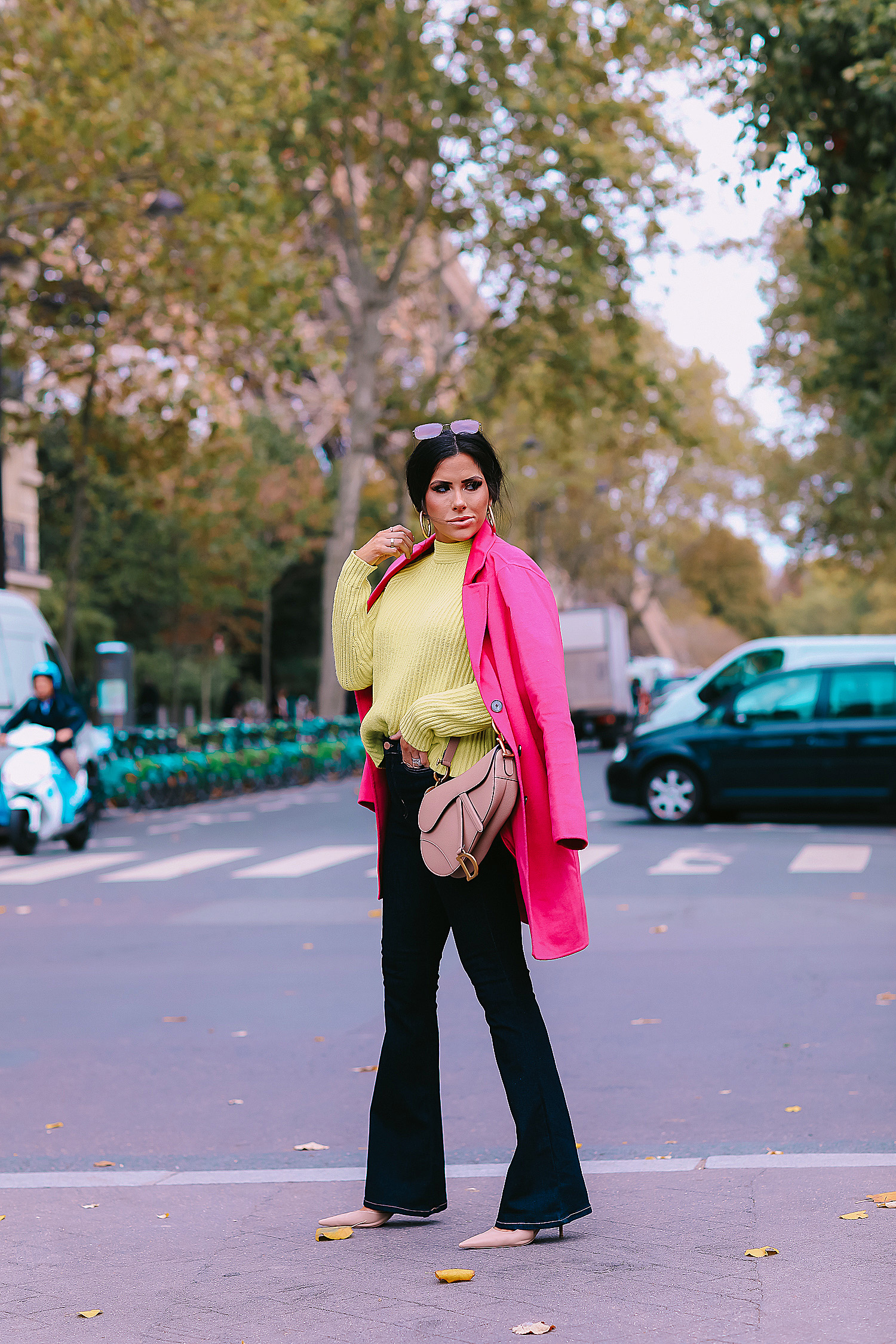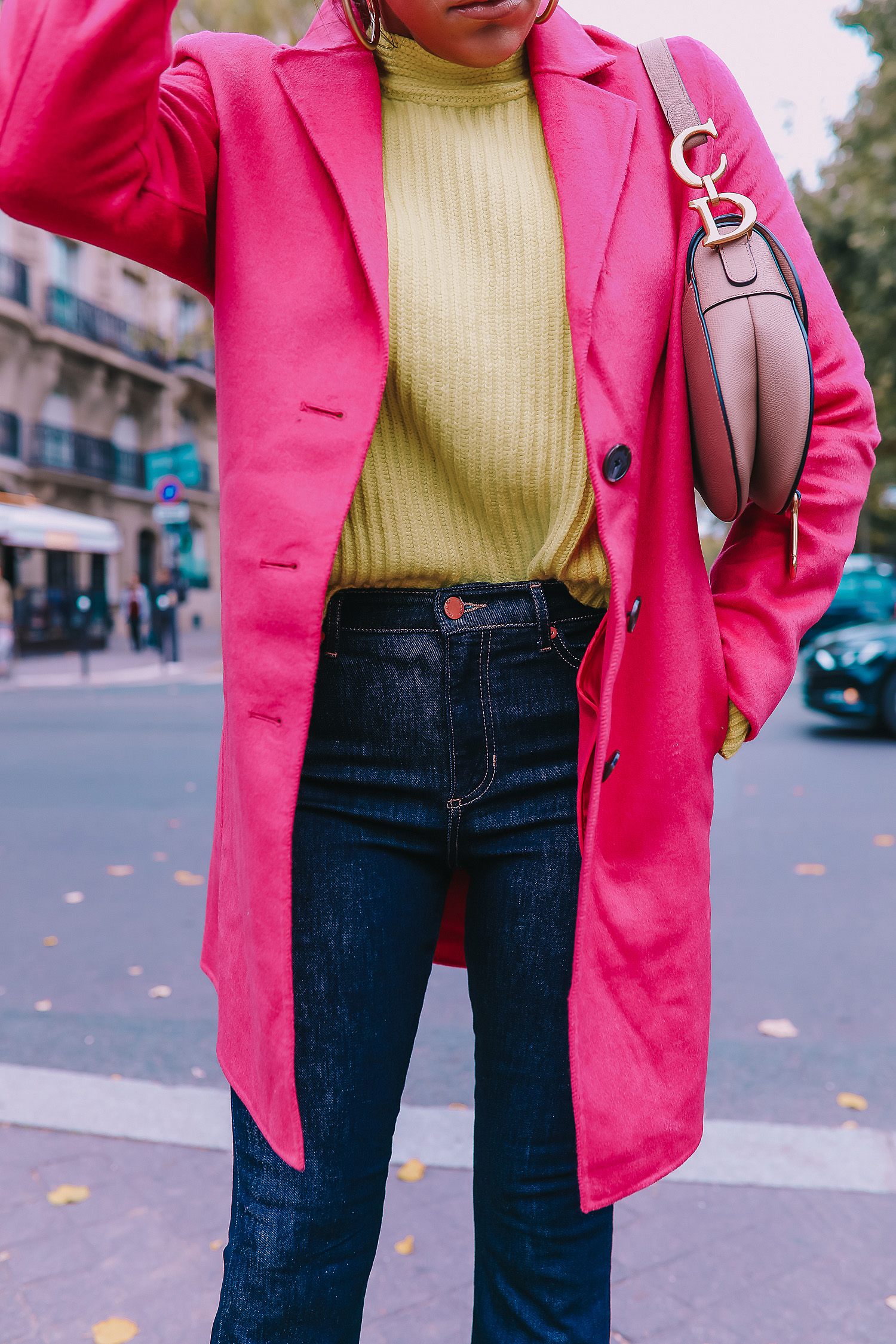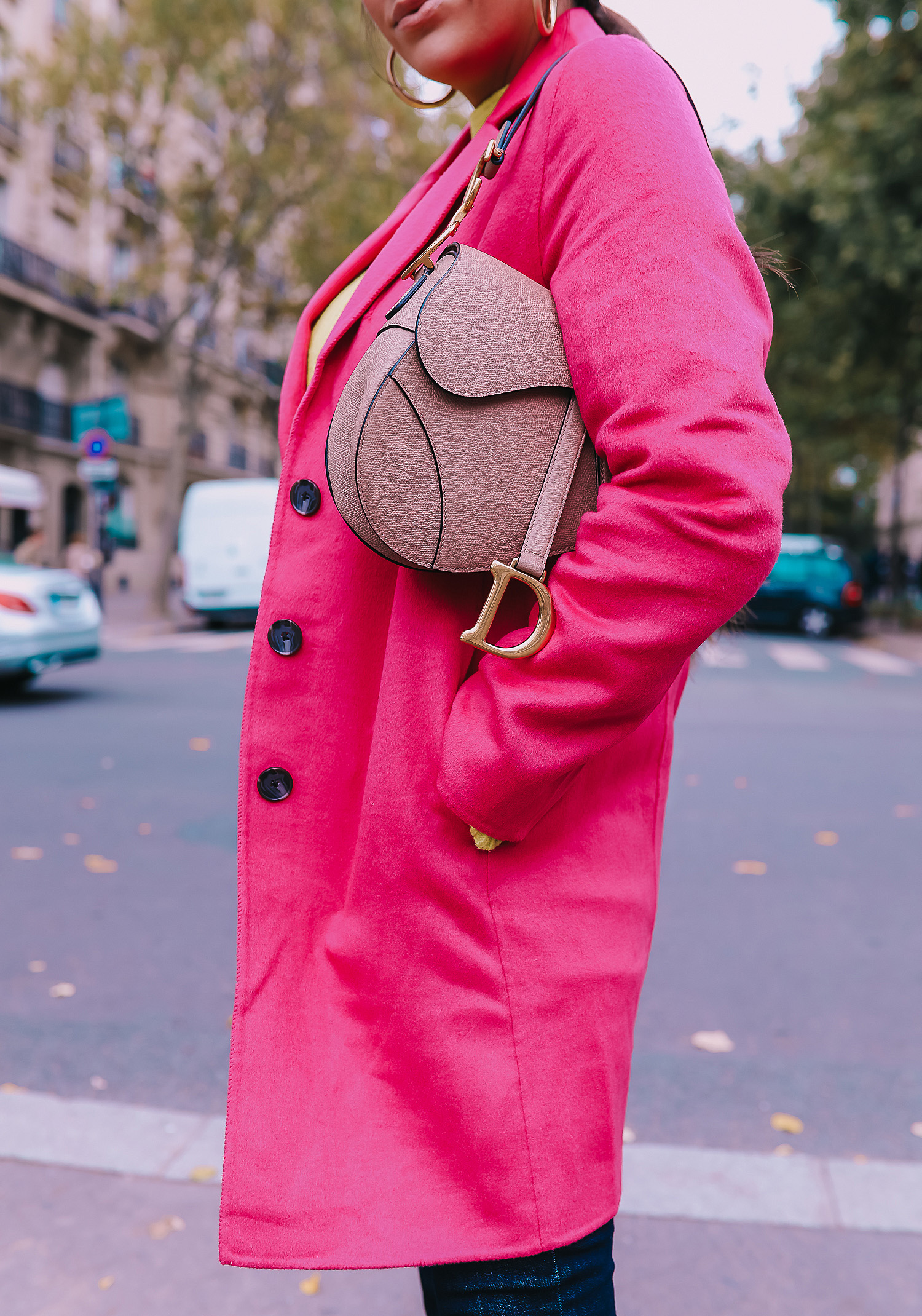 PARIS EVERYDAY FALL OUTFITS
LOOK #1 FAUX FUR BOMBER JACKET: Banana Republic c/o | TURTLENECK: Banana Republic | FAUX LEATHER PANTS: Banana Republic | BOOTS: Marc Fisher | HANDBAG: Chanel | SUNGLASSES: Louis Vuitton | EARRINGS: old but similar HERE
LOOK #2 PINK COAT: Banana Republic c/o | CHARTREUSE SWEATER: Banana Republic c/o | FLARED DENIM: Banana Republic c/o | HANDBAG: Dior | SUNGLASSES: Gucci
When it comes to everyday fall outfits, are you a neutrals lover or a neon lover?!?! I'm curious to know what you guys prefer or own the most of?!
Day to day I 100% prefer neutrals. Camel, black, white, taupe are my FAVORITE colors! However, I've always had a thing for hot pink and chartreuse! Now and then you will notice I incorporate pops of colors into my wardrobe. In Paris everyone wears a lot of grey and black so I packed this hot pink coat because I loved the vibrant pop of color since it can be a little grey here as far as the weather is concerned.
Banana Republic sent me a fall look book a couple of weeks ago and I picked these items out of it and I was SO thrilled because I am here for their fall pieces yet again. [I did a post about 2 months back and shared some of their fall pieces I was loving but I think I love these even more.🙈] If I had to pick I would say the faux fur bomber jacket & the pink coat are the two must-haves! The faux fur bomber is unique and has an edgy vibe when styled with leather but can also be casual – and it is definitely warm. The pink coat is lighter so its not super heavy which is great for the weather in Paris right now but its also something you could pair with leggings and sneakers or leather leggings and boots!
Leave a comment below lettings me know which of the everyday fall outfits you like best and what color palette you prefer!

Thanks to Banana Republic for sponsoring todays post.