Thank you Tamara Mellon and ShopStyle for sponsoring this fall fashion post.
Okay, I got this dress a few weeks ago and I honestly was SO stuck on if I wanted to dress it up or make it more casual since we were in Aspen ya know?! I feel like Aspen pulls more of my casual side out, but I thought it would be fun to shoot both and get your opinion. I actually still don't know which I like better in general – even after editing these photos! 🙈 We took these before the snow/cold weather made its way to Aspen.
OUTFIT #1 || 👡DRESSY TAMARA MELLON HEELS👡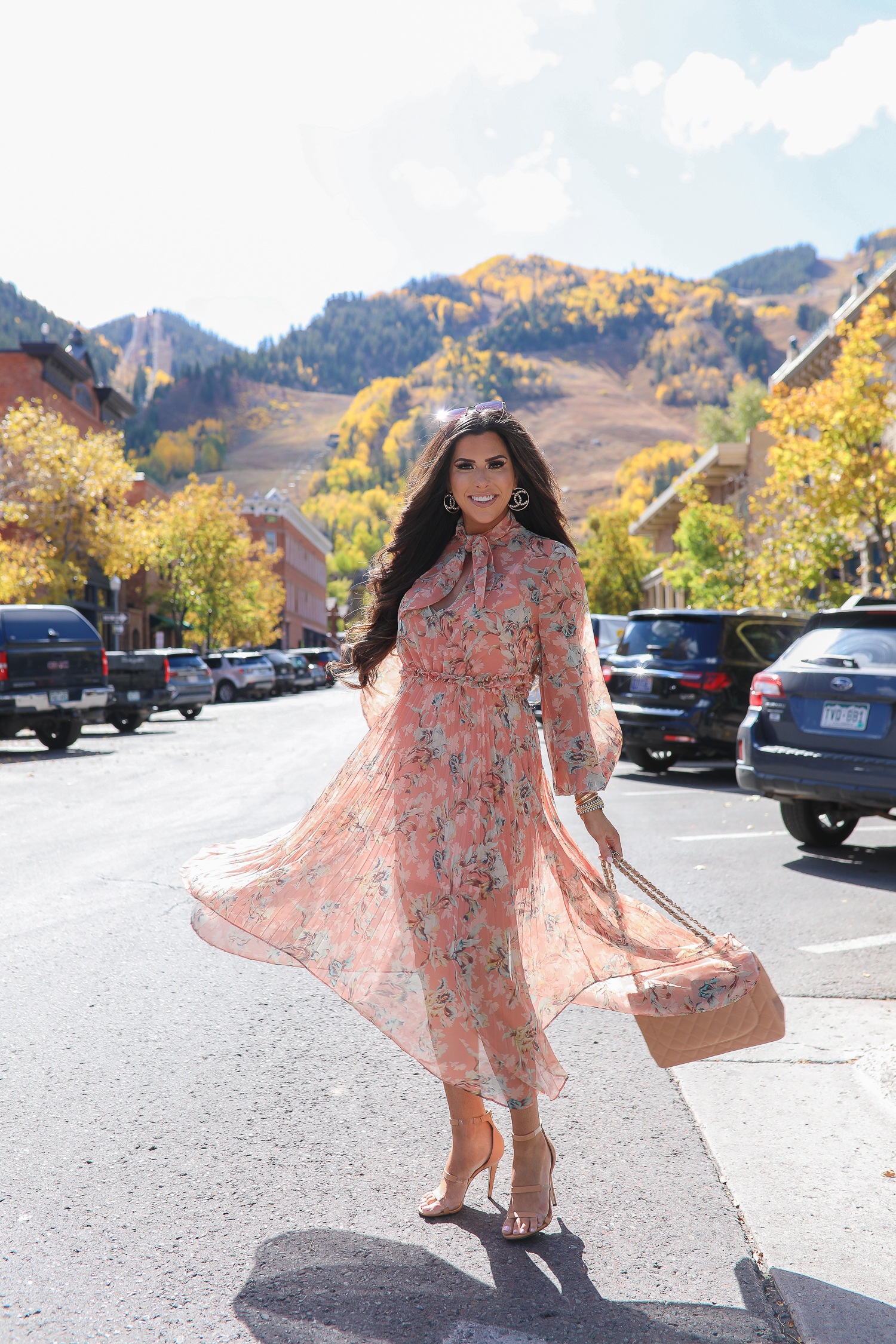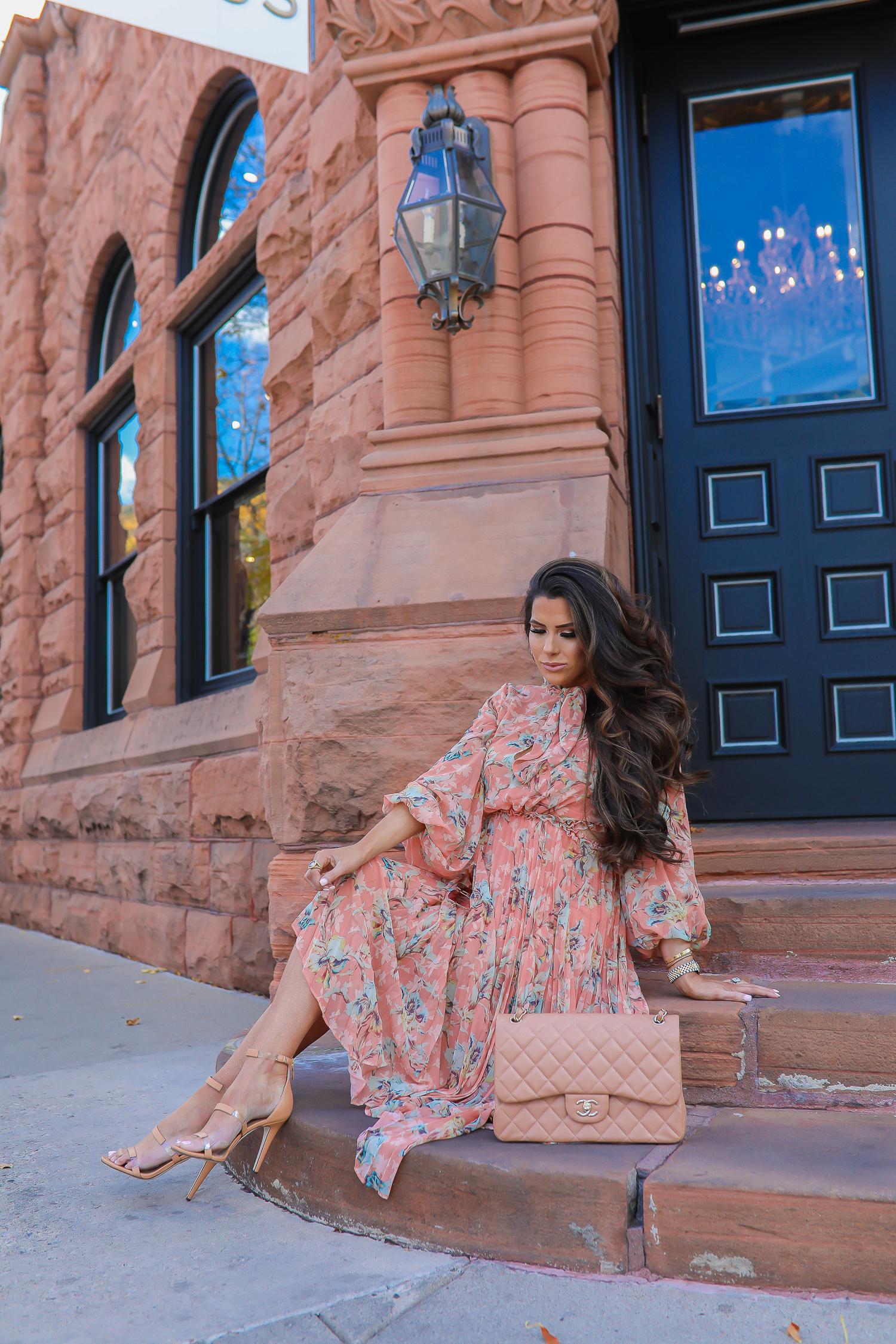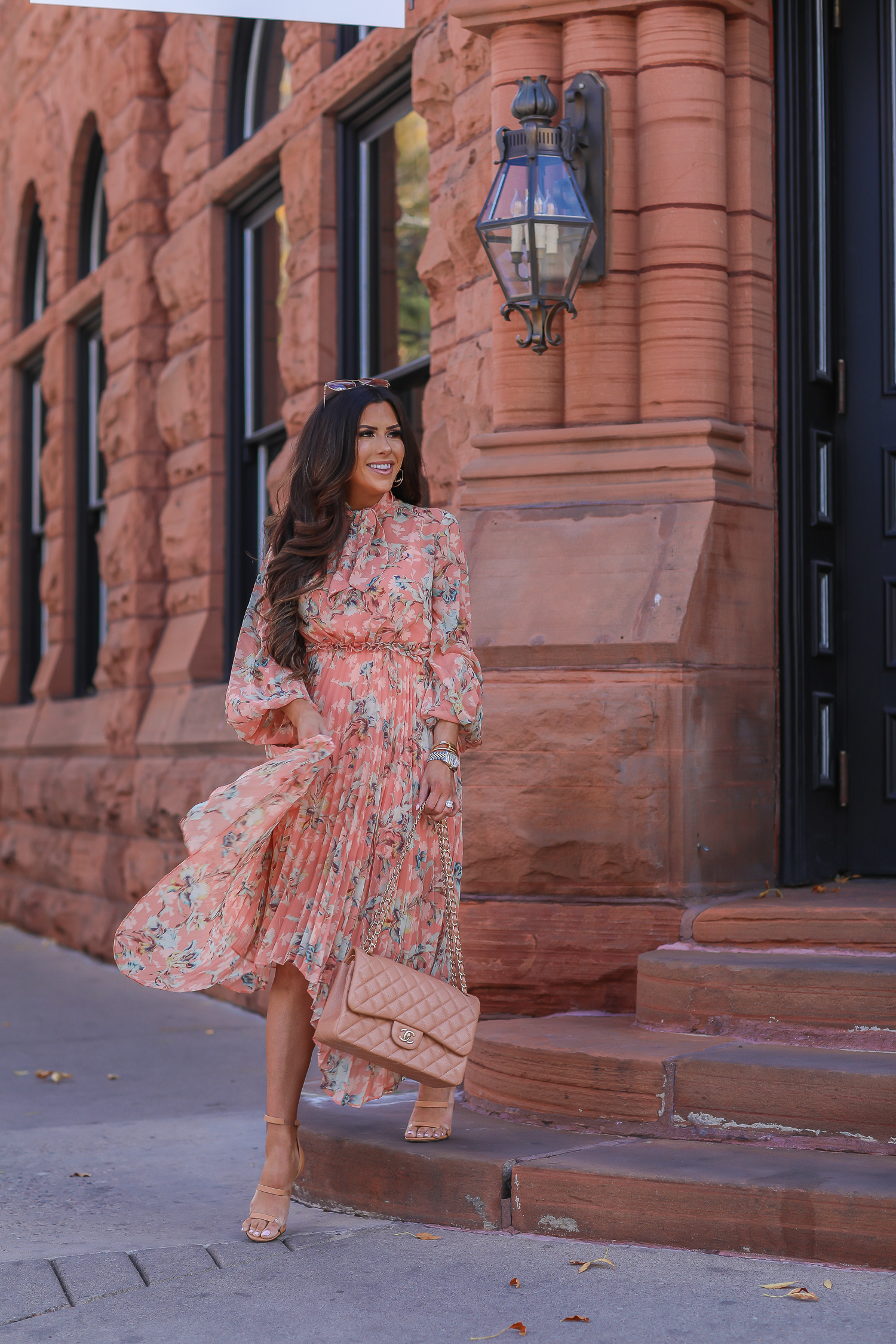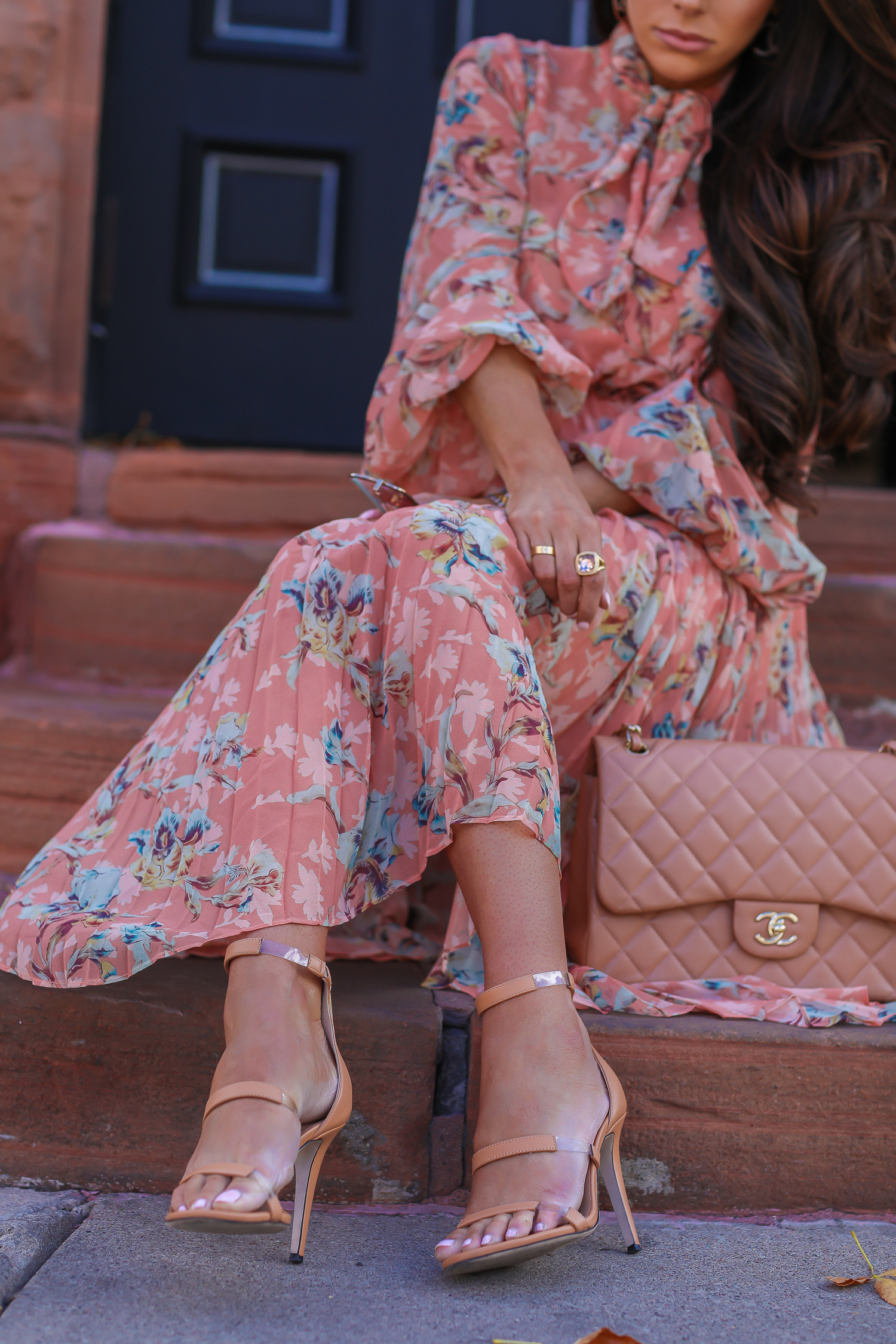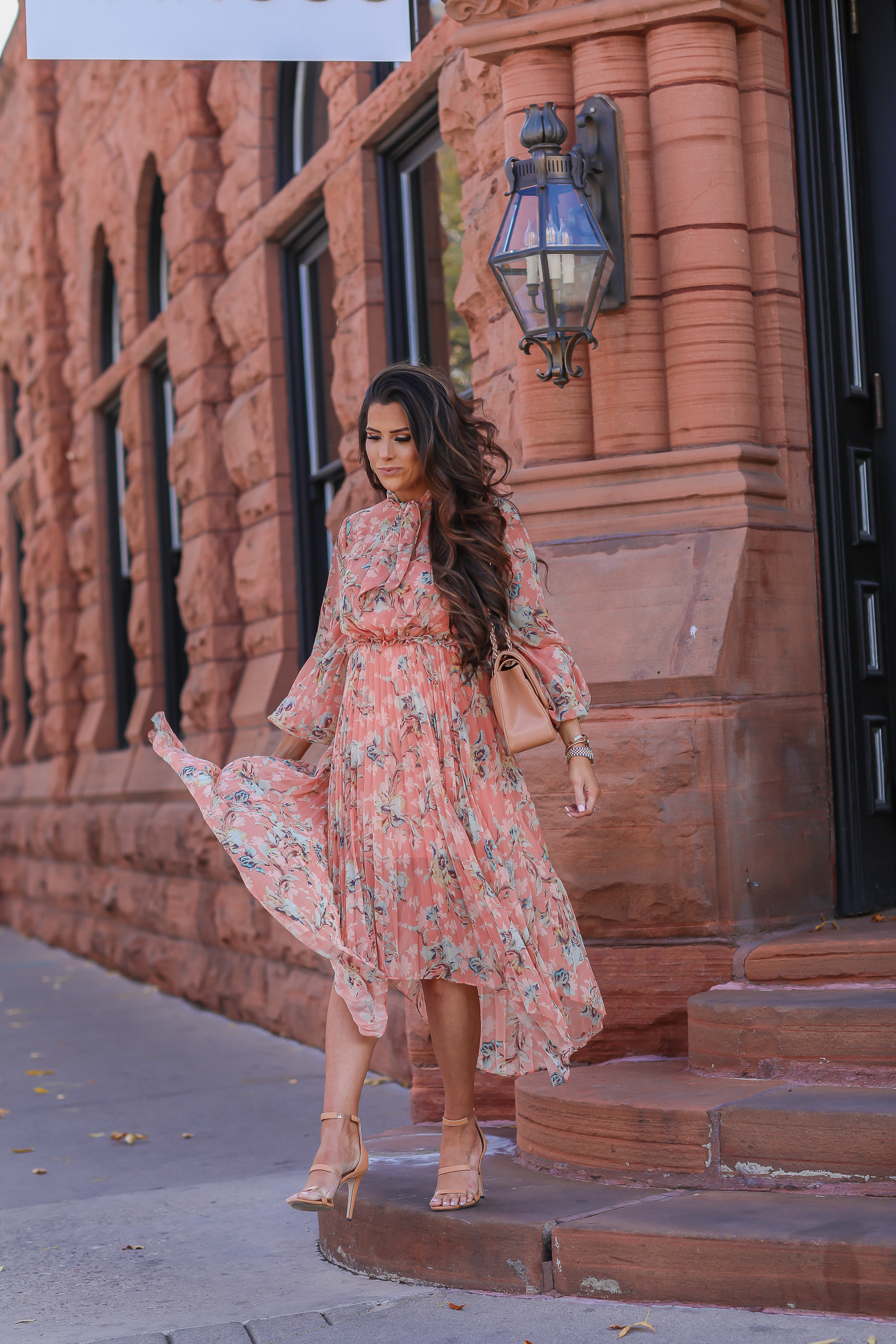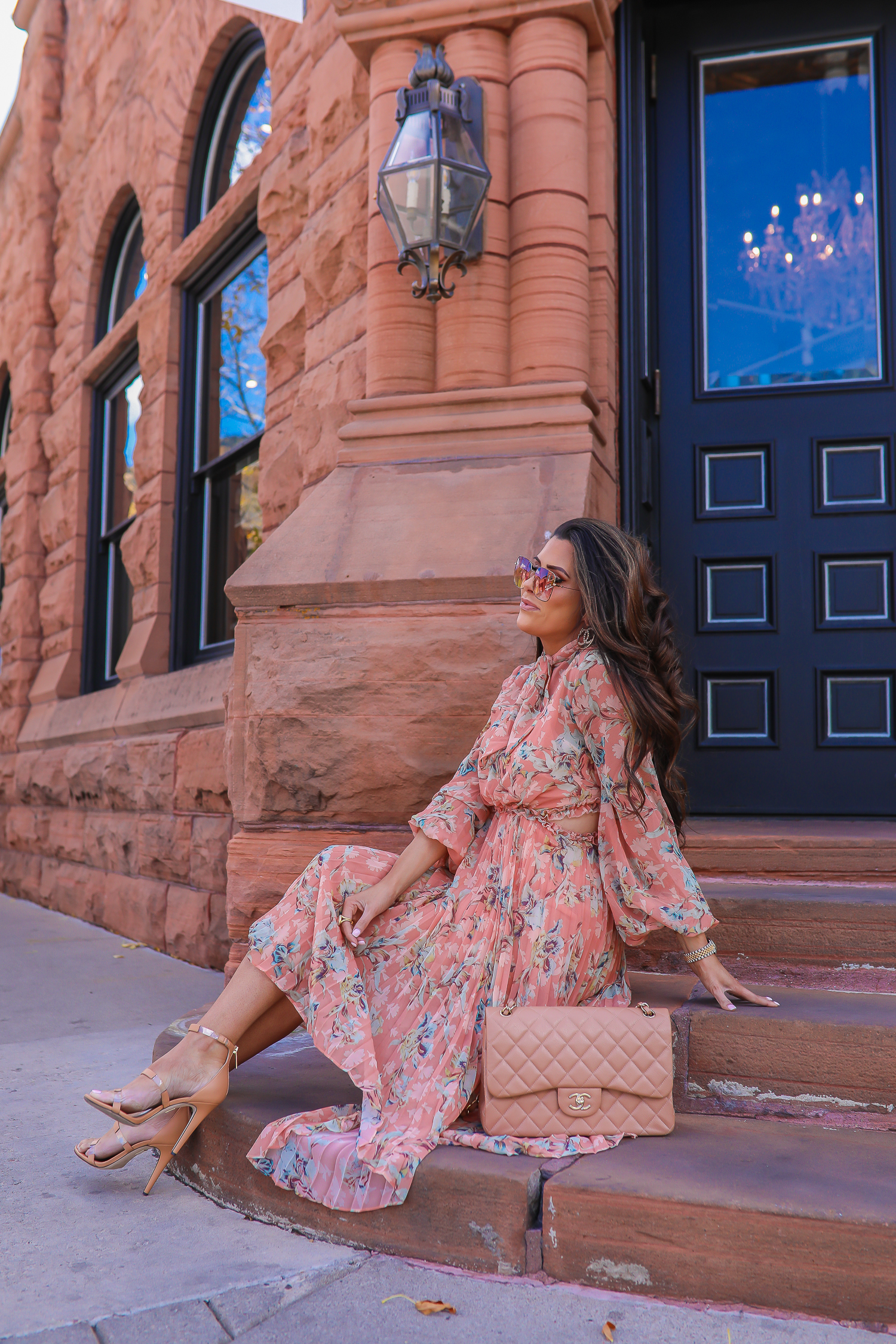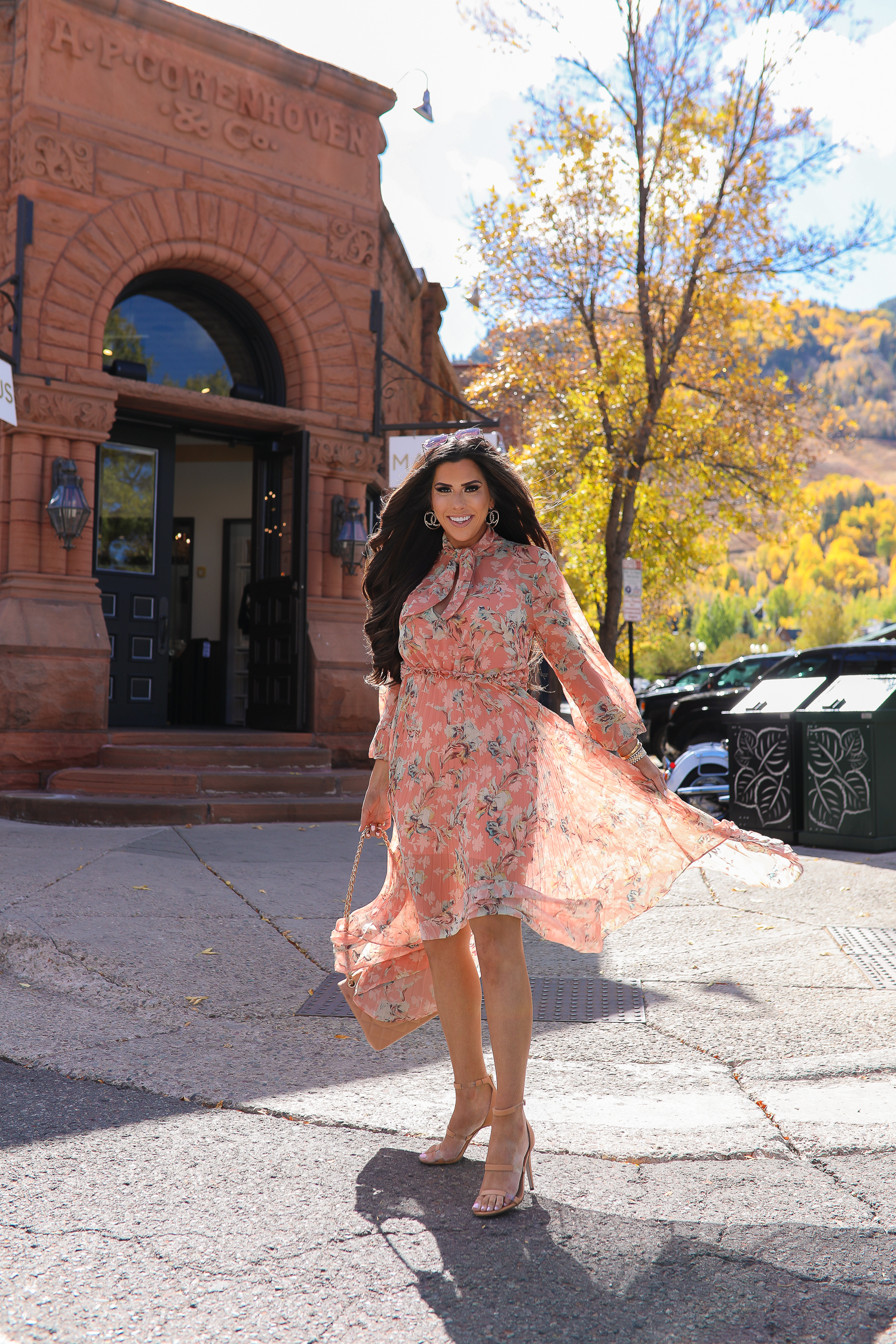 OUTFIT #2 ||👢 CASUAL TAMARA MELLON BOOTS👢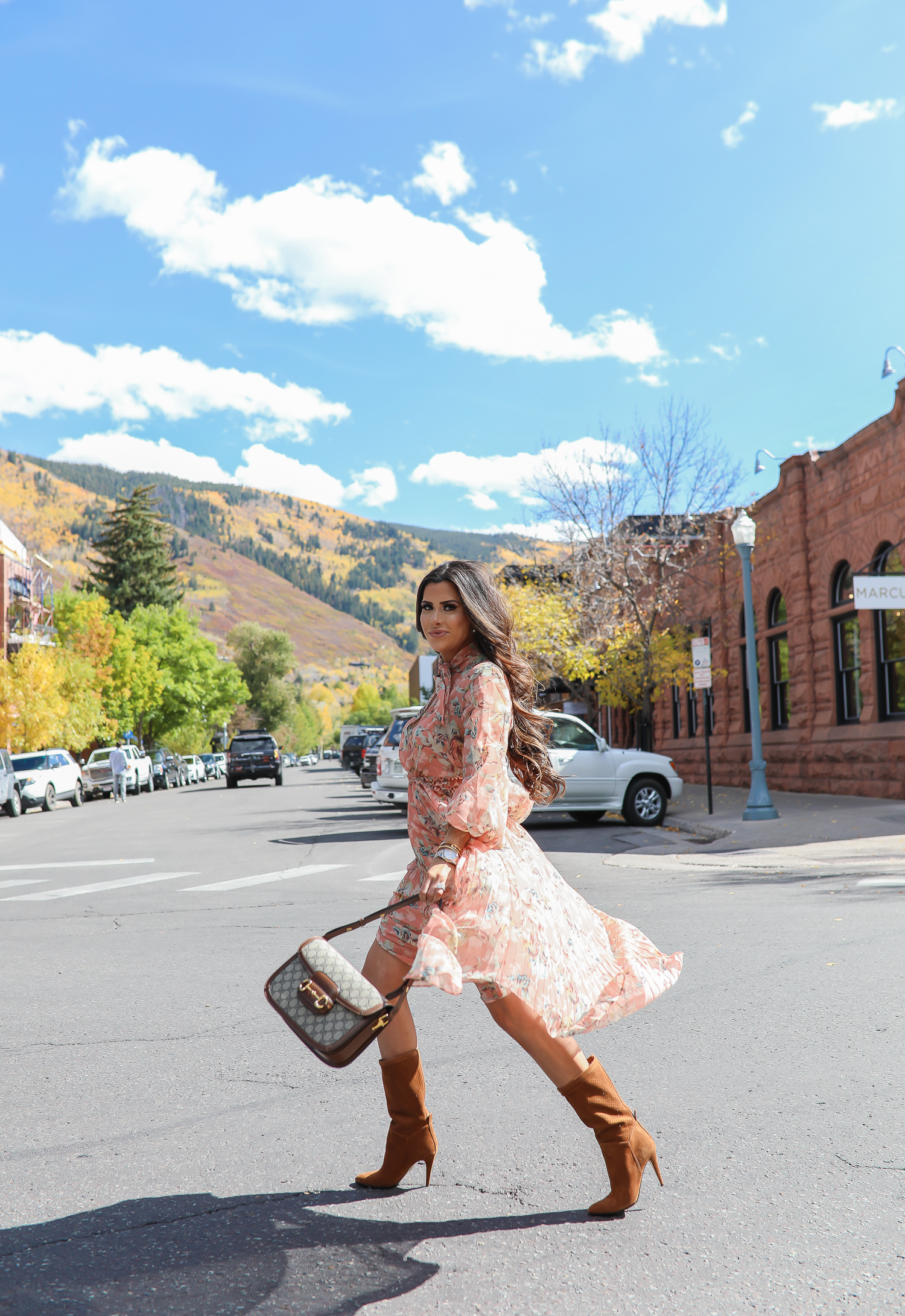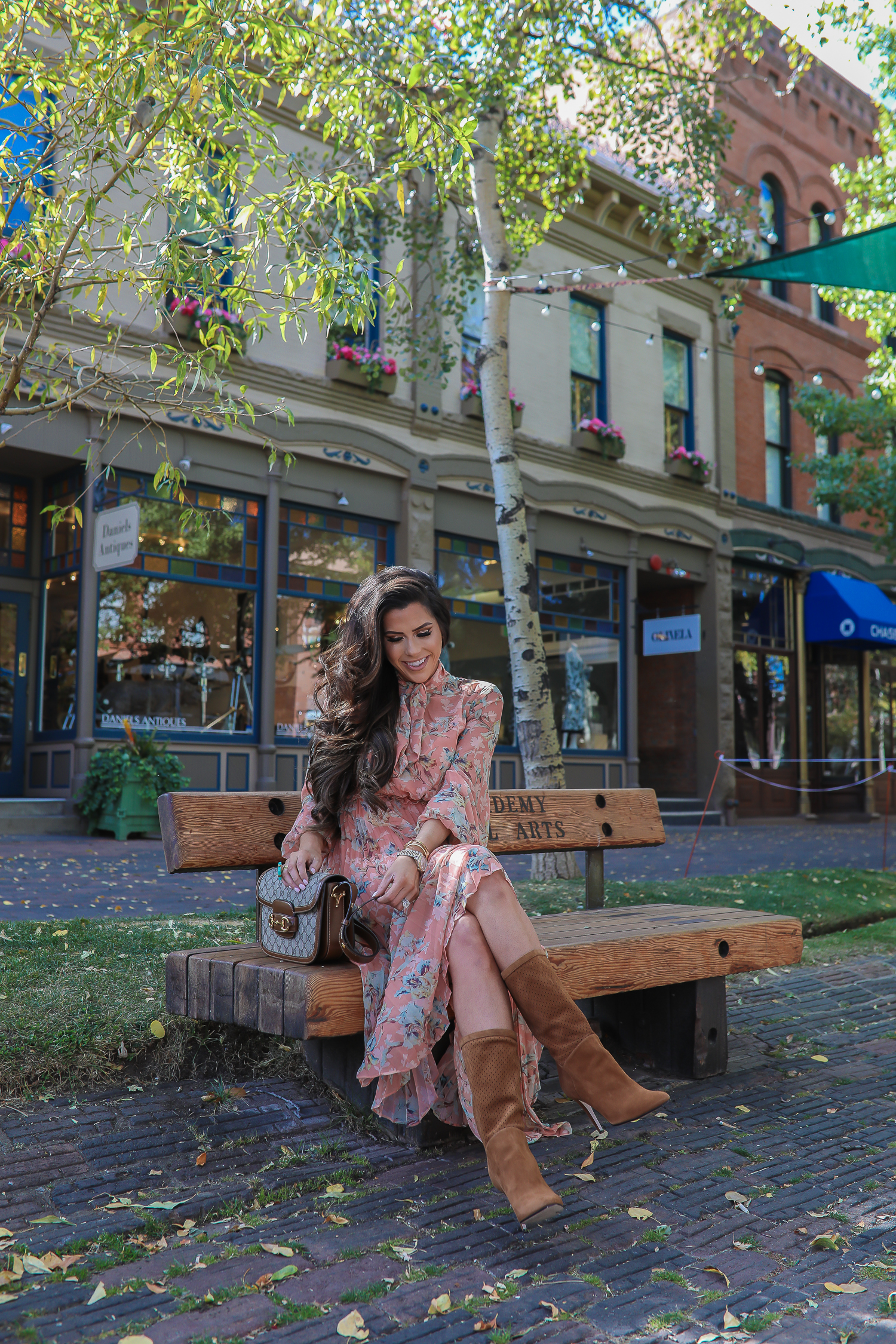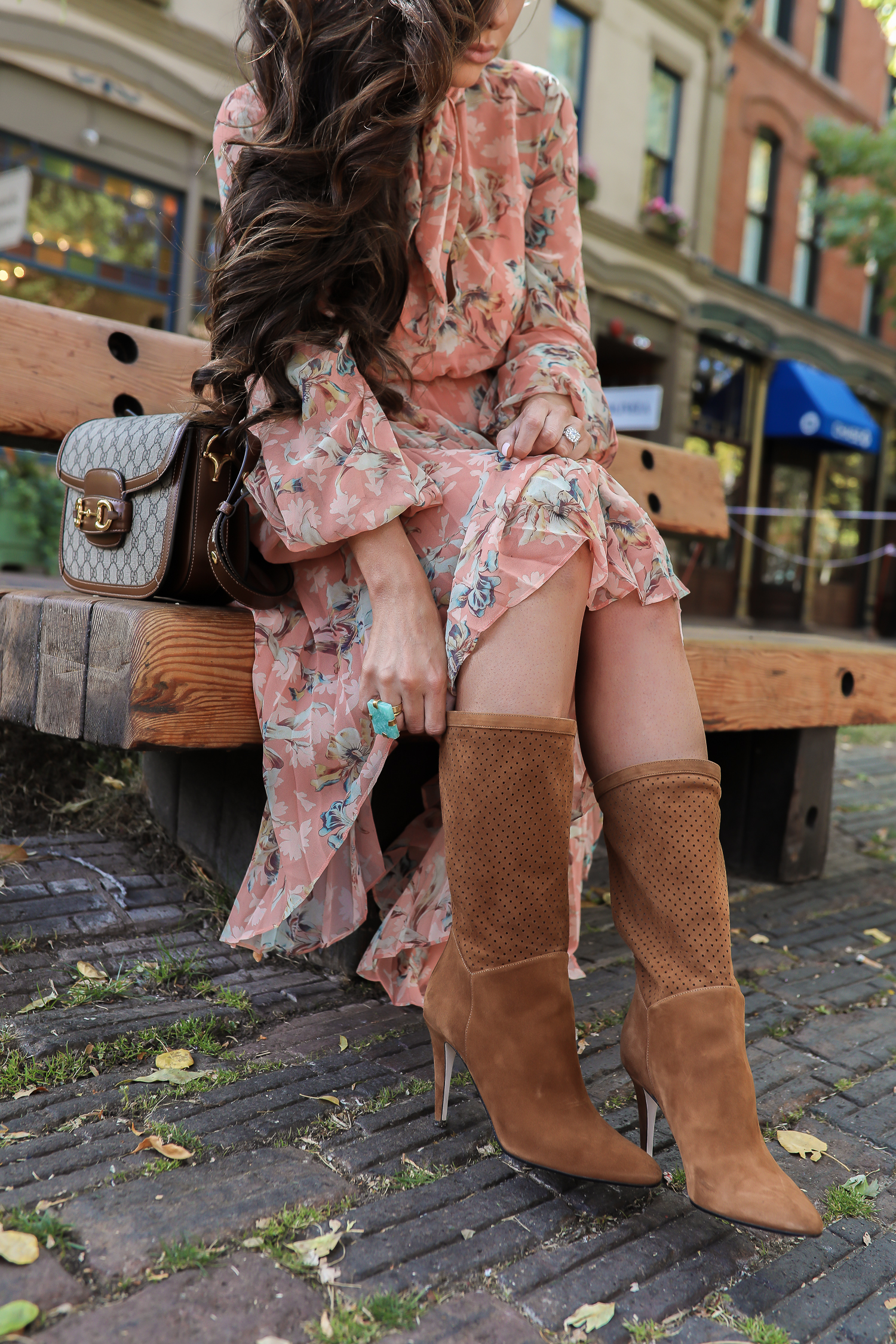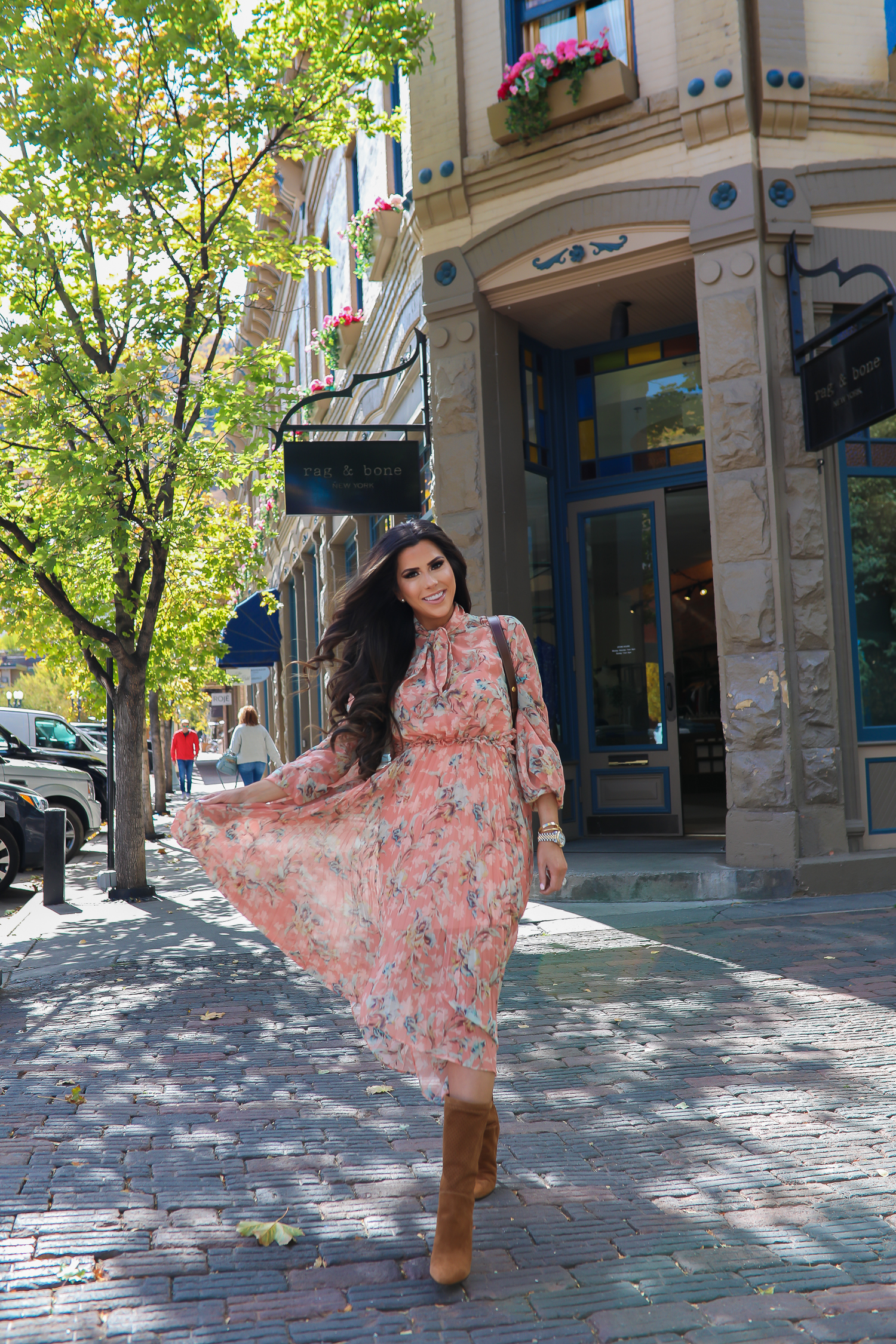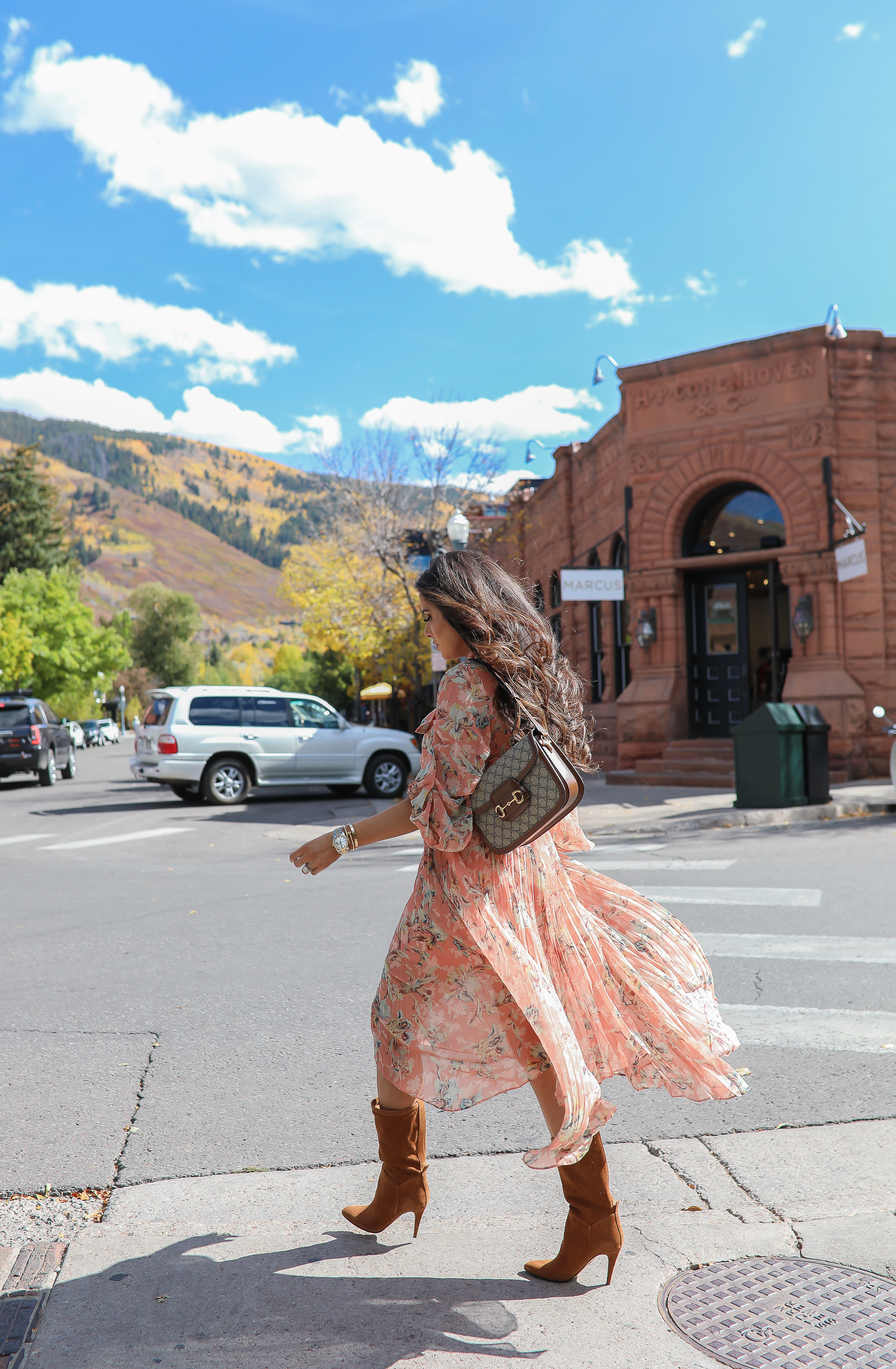 Final thoughts?!?!
Which do you like better – Tamara Mellon boots or heels?!
Both pairs of shoes are by Tamara Mellon [c/o]. Coincidentally I had a reader send me an e-mail asking if I'd ever worn any heels from Tamara Mellon and at the time I had not! One of my girlfriends [Hi Ang❤️]  was over at the house soon after this and she was raving about Tamara Mellon shoes and she showed me a pair that she loved. The brand reached out to see if I'd like to try out a pair and I was like "umm YES!" – the timing was just too good. I actually started wearing  THIS nude heel a lot – for a baby shower, a wedding shower, church, etc. I had people stopping me to ask about them! I personally love a nude heel and feel like it is a staple piece and something to invest in since you can wear them basically year-round. I find that I get the most wear out of my nude, strappy heels. I was thrilled to get these because they are strappy, have the transparent PVC straps and they are easy to get on — they zip in the back! Ha! There is no buckling each strap ya know?! Also, they have different heel heights in these so you don't have to have the 105mm – you can do the 75mm or even a flat. They are also available in other colors. [PS. THESE blush pink, velvet heels are beautiful. 😍]
NOW! I seriously adore these boots!! I was checking their boot selection since I knew we would be traveling to Aspen and I wanted something a little different than the typical leather boot or over-the-knee boot, ya know?! I saw these suede, cognac boots and immediately knew they would be a fun pair for fall! They are mid-calf so they're not quite knee-high but they are not booties either. I hate to call them 'casual' because they totally are not casual, but they do give more of a relaxed vibe. I initially tried them one with dark denim and a sweater and it looked so cute. As I was getting ready, I realized they would be perfect with this dress as well. [Sidenote – I am also obsessed with these boots – they have a western look and I love them!]
All of the Tamara Mellon shoes are handcrafted in Italy and really, really beautiful. I'll link a few of my favorite in the widget below.
Thanks to Tamara Mellon for sponsoring today's fall fashion post.