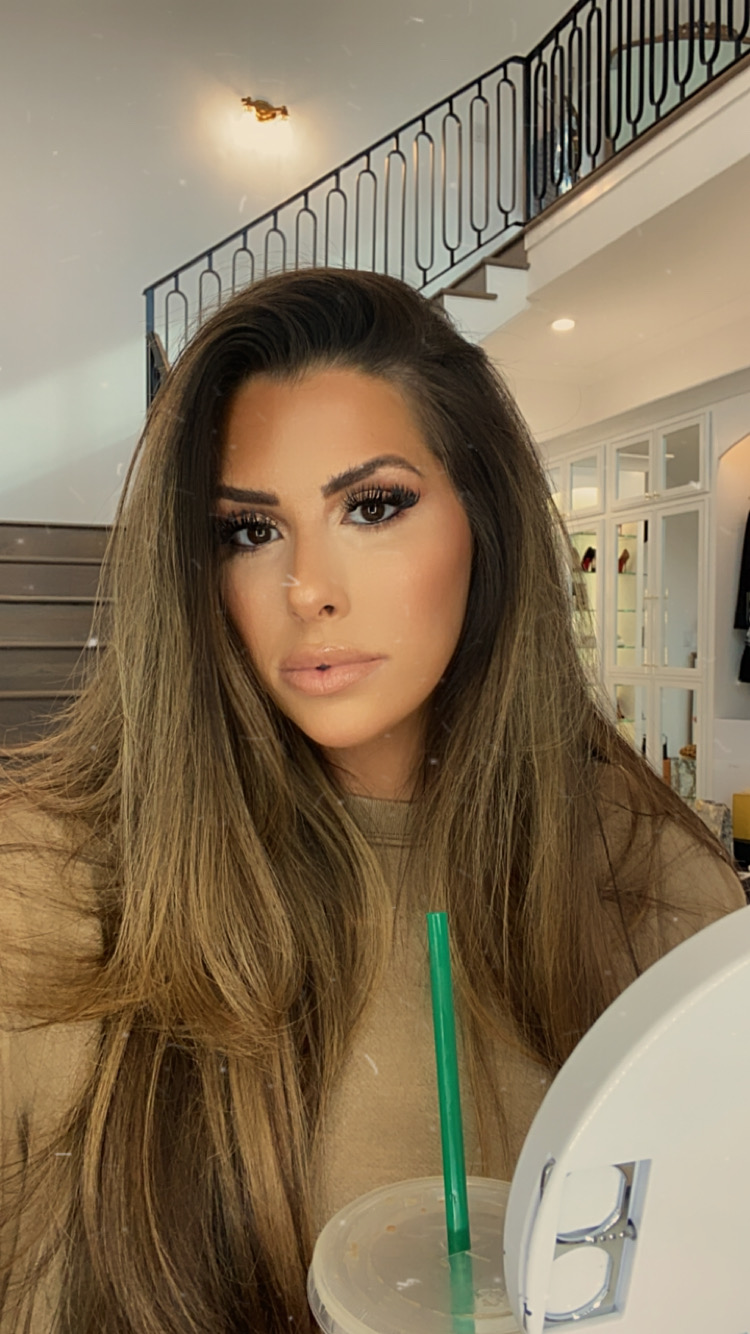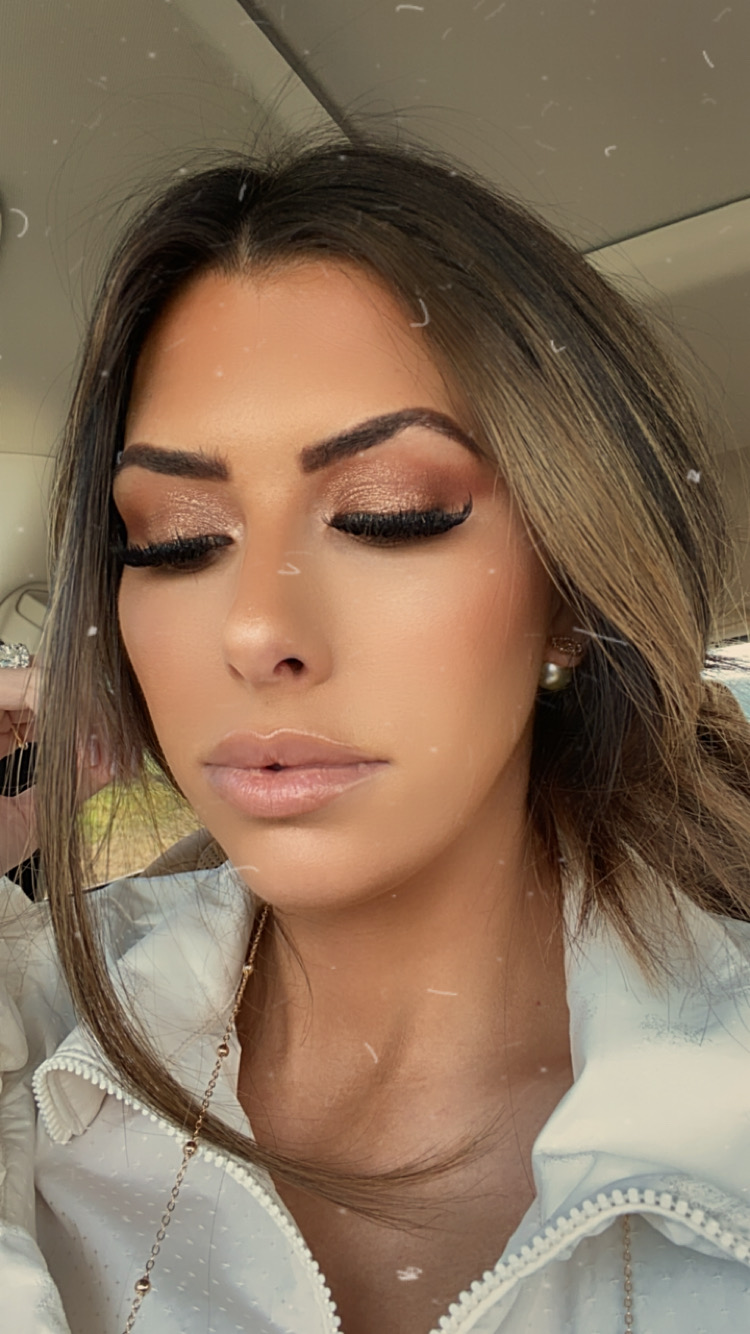 EVERYDAY MAKEUP ROUTINE MARCH 2020 – INSTASTORIES RECAP
I posted a new everyday makeup routine on my stories the other day, but I also wanted to share here since I have been getting a LOT of questions about the products I was using. Thank you for all of the love on my Insta-stories tutorials. I so appreciate it.
A lot of this can be found HERE in my most recent makeup routine blog post for 2020. I go into a lot more detail there so make sure you read it too! Also, my Updated Skincare Post went live this year and it has a lot of details of how I've been able to improve my skin the past year.
---
#1. PRIMER || The very first thing I use is this Lilah B Aglow Priming Oil. I talked a lot about it in my most recent Sephora Post but it is amazing!! It is especially good for dry skin!! After that, I use the e.l.f. Poreless Primer – this has been a favorite for a while now, it really helps to fill in your pores if they large! [Also have to mention, good skincare is really the BEST way to prime your skin for flawless makeup application! I would never apply makeup without my skincare routine,  you can read more about what I use HERE]
*SIDE NOTE: I have been using these HAIR CLIPS to keep my hair out of the way for makeup application! They are great for fly-aways and don't leave a crease!*
#2 . FOUNDATION || I am trying out the Givenchy Teint Couture Everwear Foundation [shade Y300.] I have been using THIS foundation [shade 'Khaki'] for the last couple of months and have loved it but wanted to try something new, I still recommend this one though!!
#3. EYESHADOW || I really have not changed much here using the same products from the Makeup post I mentioned above!! .  THIS palette [Urban Decay Naked Reloaded]. In my story, I used this Morphe Brush  for the first layer. [I forgot to use this Crease Piece but it would be perfect to get the right crease shape!!!] These are the glitter pigments I use on my lids Too Faced Peaches & Cream Crystal Whips Long Wearing Shimmering Eye Shadow Veil in shade 'Pop The Bubbly' and Natasha Denona Chroma Crystal Top Coat in 'Bronze' – this gives a really pretty, sparkly but casual eye look. After that, I use THIS brush + dip in the top coat + spray with THIS and then pack it on. This lasts literally ALL day and is gorgeous and not too crazy or shimmery. I get MANY compliments. [PS. I highly recommend getting a set like THIS by Sigma – they are bomb for eye looks & I use these!]
#4. UNDEREYE AREA || I use THIS color corrector in shade Medium to quickly brighten the dark circles under my eyes. The concealer is a newer one I have been loving lately: Dior Forever  Skin Correct Concealer | [shade 1N].
Here is the beauty sponge  I keep talking about, it is my favorite! Tarte Foundcealer Multitasking Sponge. 
Sidenote: I always brush out my eyelash extensions with a brush to keep them looking nice!. You can use any kind but THIS one is a good one!
Next I set the under eye area with THIS SETTING POWDER. I apply the powder with that same dampened beauty sponge and later just sweep it off with a small powder brush! I use a puff – I recommend THIS one!
#5. CONTOUR || I used the Nudestix Tinted Blur Stick [SHADE IS MEDIUM 7] to contour my cheeks, nose, & forehead. [Using THIS brush to blend the contour.] This Laura Mercier Bronzer [SHADE SOLEIL 2]is the bronzer I am OBSESSED with and talked about trying to find wherever I can!! I have used the same bronzer brush for YEARS and it is worth every penny.
This new Brush Set from Ultra is the one I mentioned in the story – I use the middle sized one under my eyes.
#6. SETTING POWDER || I set my foundation with the Charlotte Tilbury Magic Powder that I just used under my eyes. Again, I just use my dampened beauty sponge to apply this powder – I let it set for a minute and sweep it off w/a fluffy powder brush! I really like IT Cosmetics Fluffy Brushes for this!
#7. BLUSH || My new blush that I just got in the mail and am LOVING here:  Laura Mercier Blush Colour Infusion Powder Blush [SHADE NAME 'ROSE'.] I used THIS brush.
#8. HIGHLIGHTER || Still obsessed with Benefit's Cookie Highlighter! I use it on my cheeks, nose, & cupids bow. Always spray my brush with MAC's Fix+ before dipping into the highlighter though! I also use this around my eyes as a brow bone and inner eye pop!] The brush I use for highlighter is HERE – mine is old and they no longer make the gold handle so I'm linking the pink handle.
#9. BROWS || I use ABH Powder [shade 'Soft Brown'] to fill in my brows – even with microblading I still do this. [I have a full post on microblading – just search it in the search tool and it comes up.] I also had my brows laminated here at Hobbs Salon. And I always finish by brushing through my brows with THIS Dior brow fluffing product!
#10. LASH LINE || Added some eyeshadow from this Huda Beauty Mini 'Nude' Palette in 'Nude Medium' with the Huda Beauty Dual Ended Shader Brush | I use both ends and I really enjoy this for the lid / crease & even under the eye!
#10. EYES || I just did a little liner on my lower lashes with this Fenty Beauty Flypencil [SHADE NAME IS 'CUZ I'M BLACK'] and then swept them with this Tarte Surfer Curl Mascara for a nice finished look.
#11. SETTING SPRAY || I always use a setting spray [or 3
]  ALWAYS! I love MAC Fix+ of course – I use it as I am getting ready for products but I also use Morphe's Setting Spray – it is what I go through the fastest. The Farsali one is $$$$ but worth the money. I think I've raved ab it in so many blog posts starting last April! But I'm serious – its good for a final set to melt it all together! I use this FAN to help it dry!
#13 BLUR POWDER || Okay this is the POWER product. You all have sold this out more than once!! I seriously swear by this!!
#14 MIST || I am using this new TOM FORD Hyaluronic Energizing Mist  it is new to me – and I'm not sure if it is worth the money just yet. I'm gonna give it a try for the next week and report back! I think the other two sprays are way better though!
#15 LIP || Okay here is the new lip combo you all have been asking for!!  KKW Nude Lip Liner in [Shade Nude 2]+ 'Kim KW' + 'Crystalline' or KKW Beauty SOO FIRE GLOSS [Shade: Radiant]

What does your everyday makeup routine look like?  Let me know in a comment below!