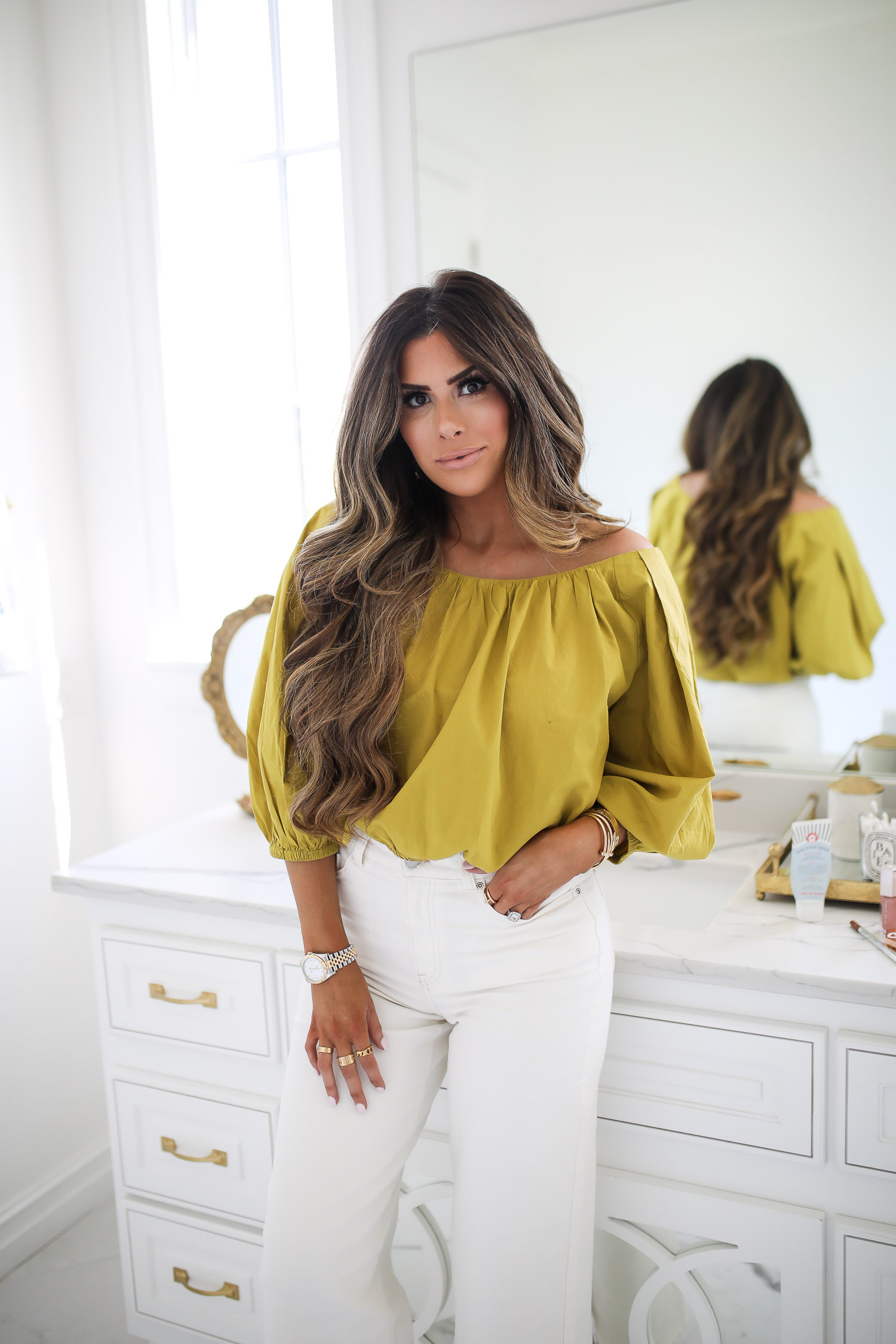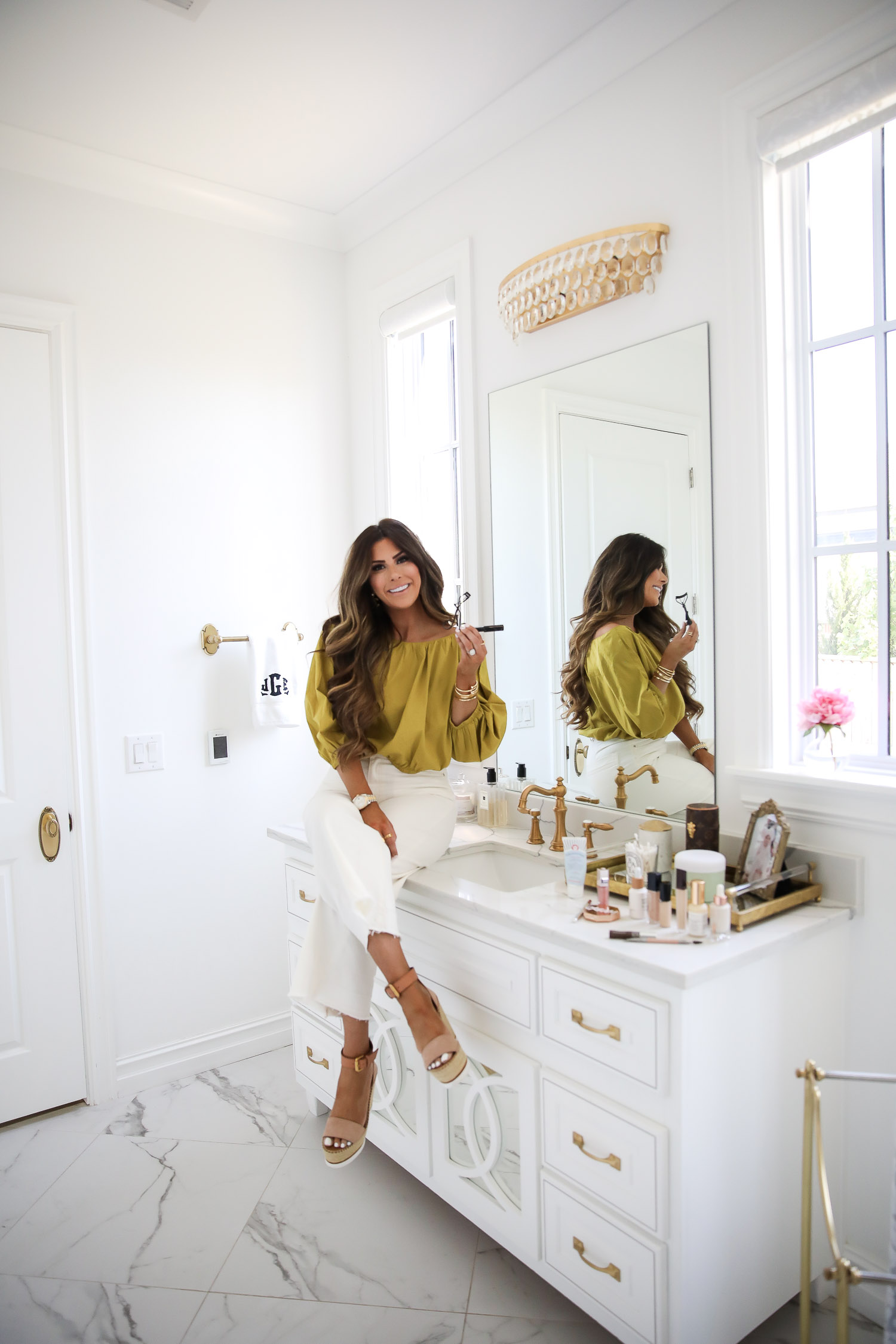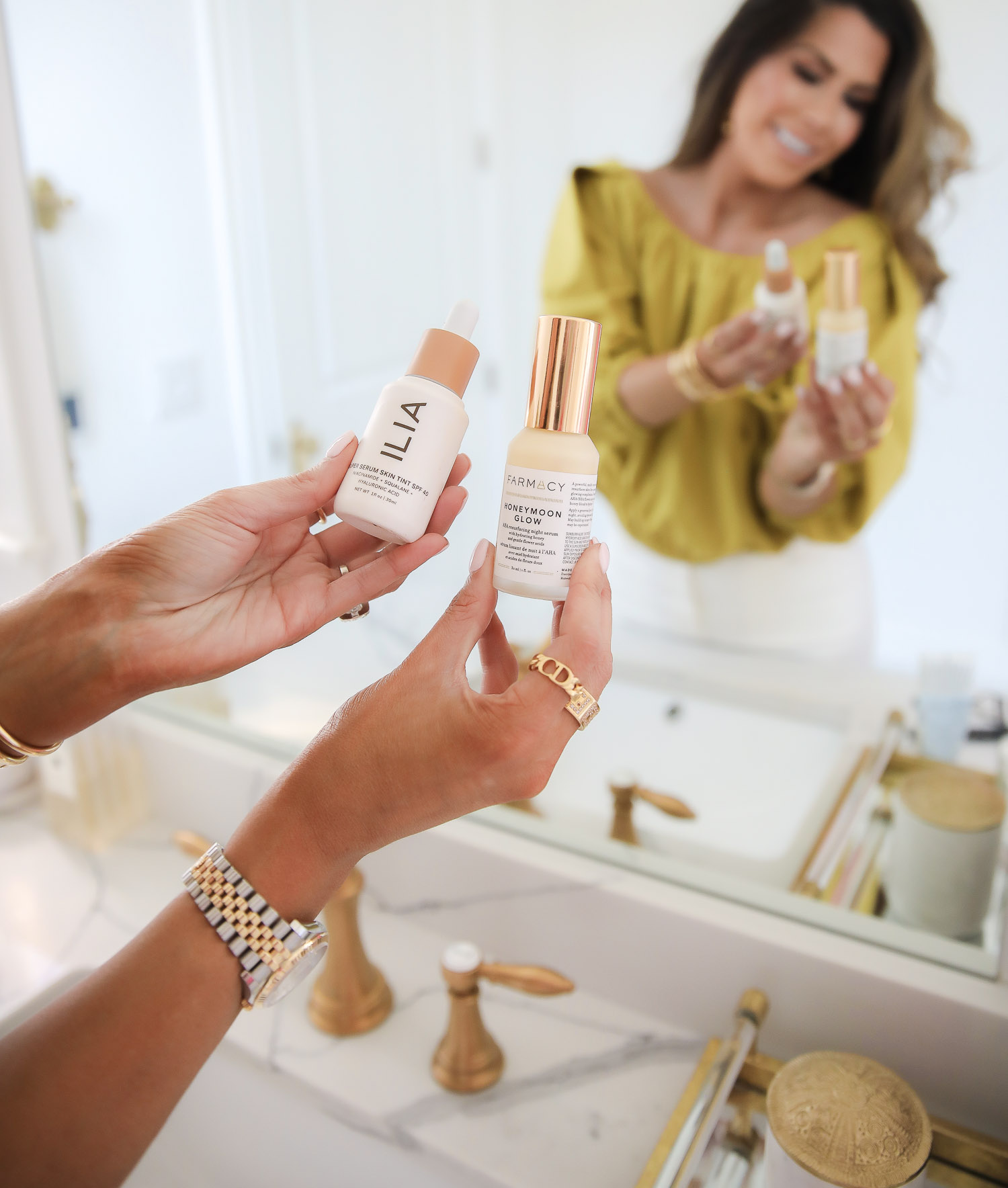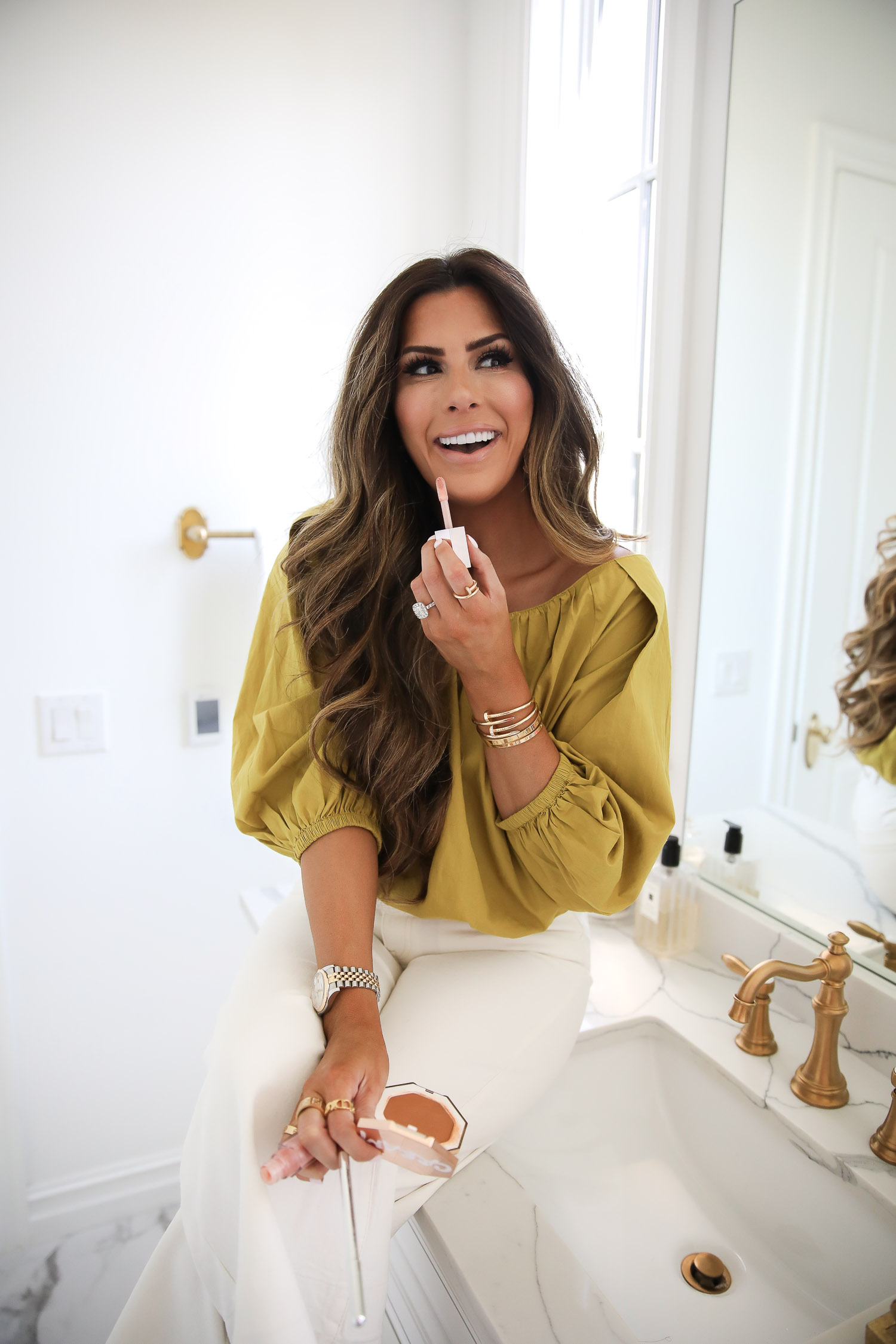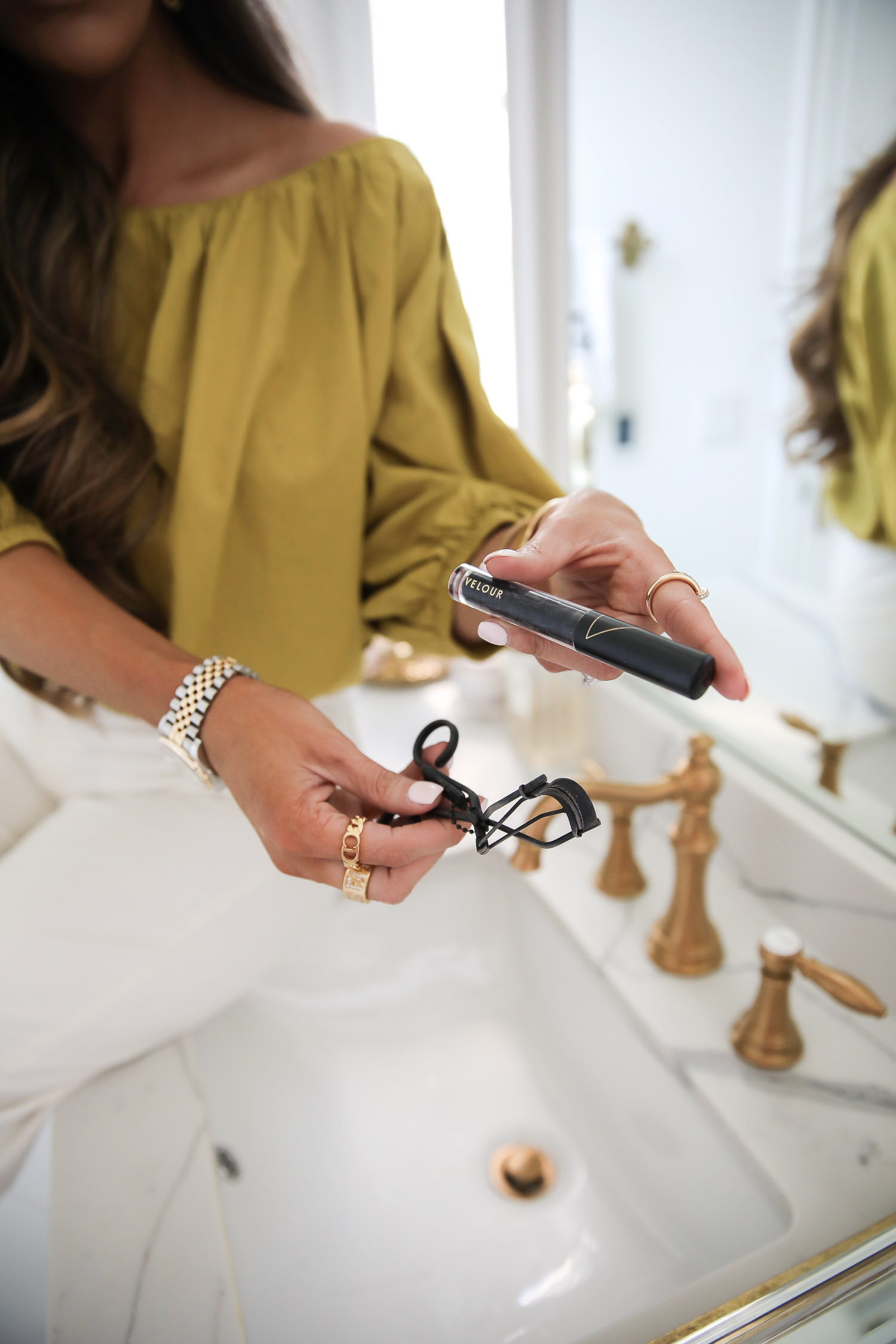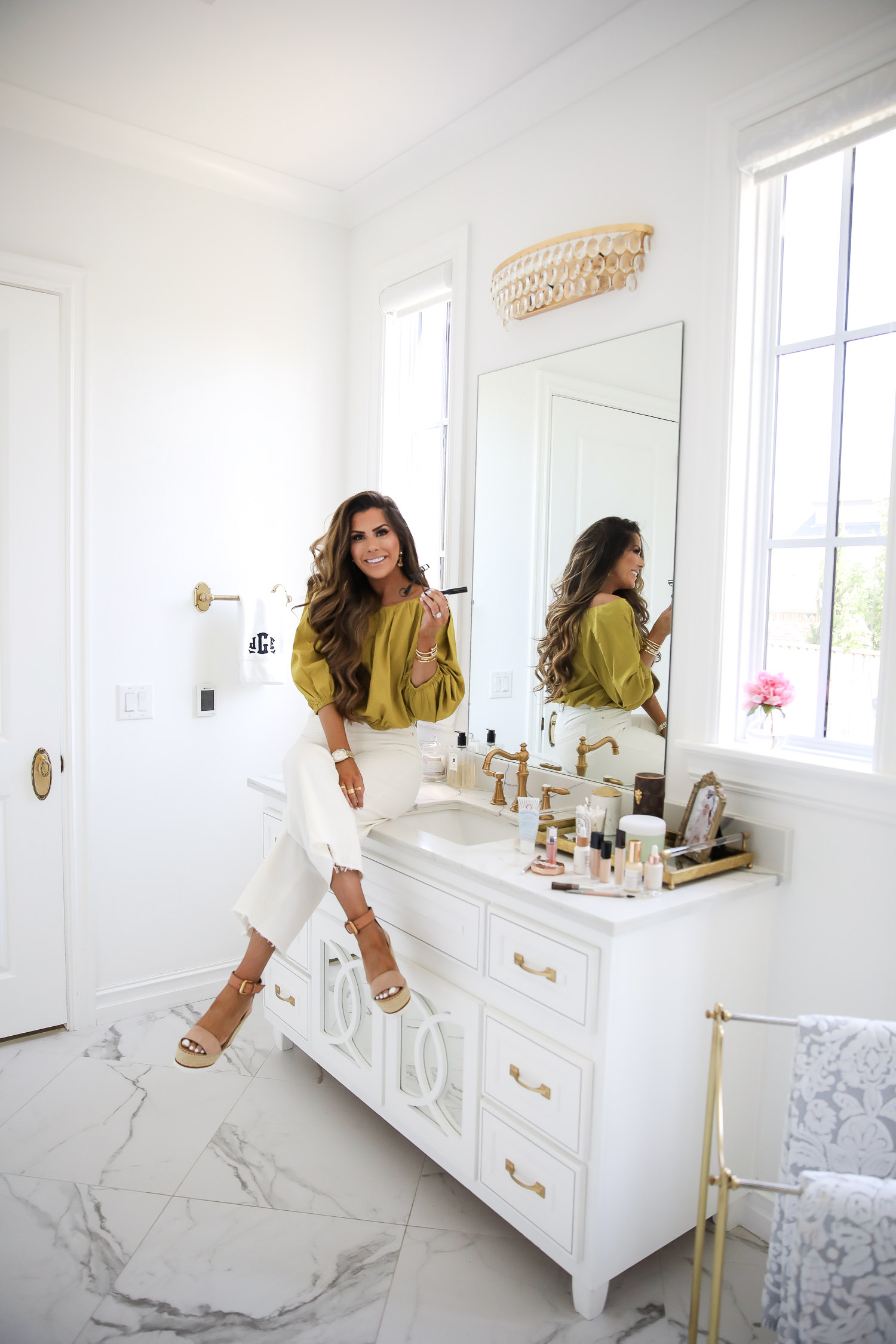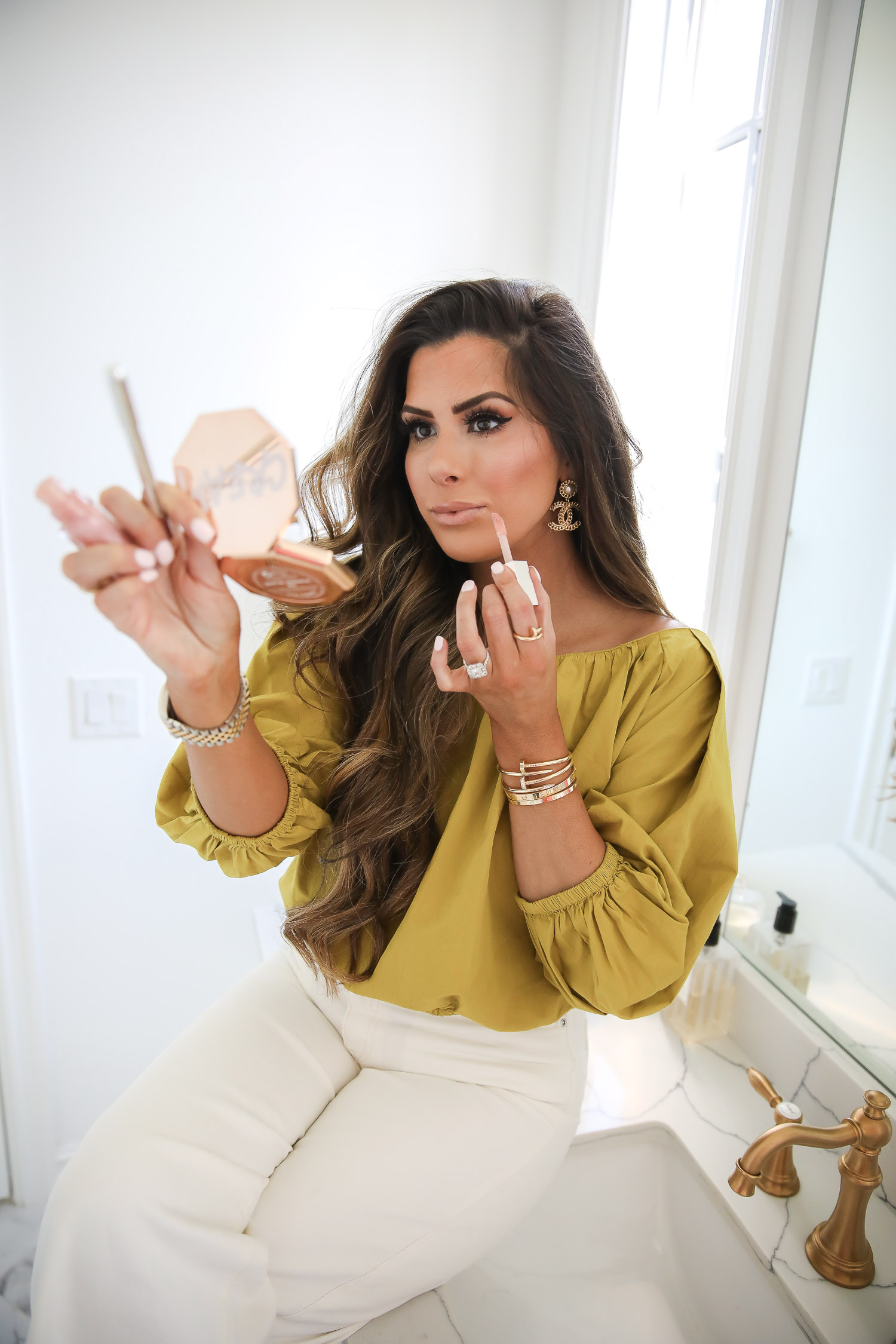 MAY SEPHORA HAUL💄💋 + RECENT FAVORITES🌟 [sooooo good!]
ILIA Super Serum Skin Tint SPF 40 Foundation ||🌟🌟🌟🌟🌟 This will be the new summer go-to foundation, no doubt it. I was skeptical about this May Sephora haul item because I normally like more full coverage products, but I wanted to try something with SPF that was also lightweight for 'mom days'. [Days when I am taking kids to swim, going grocery shopping, playing in the pool, working on behind the scenes things for work, etc. These are days when I am not shooting any blog imagery!] I was pleasantly surprised by how good this is- honestly caught off guard by it. Personally, I was hesitant to even order it at first, I actually saw Casey Holmes favorites video and she and I have super similar skin and I always try her recommendations. Anyway, she sold me on it and I can't believe how much I love it.😊 It is a serum skin tint, thus it is not a full coverage foundation or even really a foundation but holy cow! It is beautiful and I feel like it covers just enough and it doesn't make it feel heavy in the least. Also, just want to note that it has lots of good skincare in it, too! It has squalane, hyaluronic acids which you all know I'm ALL about. The HA within it helps to plump and hydrate skin while you wear it and it also has niaminacide with helps brighten skin and also helps with circulation. I'm wearing shade '11 Matira' right now, but I had to order 'Kokini' because 'Matira' is too pale most of the time when I do not have any self tanner on. So, as I mentioned before, I use it for my 'mom days' – however! On days when I am shooting, I use a drop of this + a drop of my holy grail full coverage/long wearing foundation and BOOM! It is the most gorgeous finish. This skin tint gives a nice mix of dewiness [+ the SPF and skincare] and my other is go-to foundation [HERE] is long wearing, water/sweat proof, and has a full coverage finish that smooths out pores. Anyway, a little bit of both make an amazing cocktail foundation! If you are new, I do a Sephora haul monthly and many of the products you see referenced already have full reviews. 😊 This foundation is amazing – but I will say you need to give it a few days / chances before you will fall in love with it fully.
VELOUR BEAUTY Lash & Go Eyeliner & Lash Adhesive Hybrid || So I have been doing my own lashes a lot lately since quarantine has slowed my lash extensions habit! I have been trying everything under the sun to get my favorite bold lash look back. This liner is a new to me – I just started using it the last 3 or so weeks and I am all about it. It is really easy to apply [just like any other liquid eyeliner] & is a lash adhesive when it is wet! so you just apply the lashes straight onto the liner. When it dries it looks like a GOOD eyeliner. You can also just wear it by itself! [Shade: Black] I think it works for me because I apply like it is a regular black liner and then stick the lashes right on – instead of applying directly to my lash strips. If you have issues with lash strips like I do, you will probably like this too! If you are curious, my favorite lashes of all time are HERE in style 'Natalia' – but be warned! Anytime I post ab them they sell out. I learned the hard way, lol!
SURRATT BEAUTY Relevée Lash Curler || Okay, I posted about this on my stories and seriously everyone freaked out, including me! I had heard that this lash curler was amazing but I didn't think there could be that big of a difference but OMG- I was wrong! My lashes instantly looked longer and prettier, and the curler is user friendly and doesn't pinch! I know it has been sold out a couple of times but I highly recommend!! I have had people DM me and e-mail SO much in regard to this and how they couldn't believe it worked so much better than other lash curlers. I did a story on my Instagram the day I got it and tried it out and it was sold out in just a few hours- just from this little IG story where I was simply testing it out while sitting at my desk working.
FENTY BEAUTY Cheeks Out Freestyle Cream Bronzer || I am really into cream bronzers right now, and this one is SO good. It is really easy to apply, and doesn't go on to heavy- it is easy to build on, so you don't have to worry about it looking super dark. I would say it is more natural-looking and gives a pretty bronze tint that is easy to blend. I also love that it is water- and sweat-resistant so I don't have to worry about it coming off if I'm outside with the kids or running around! [Shade: 04 Hunnie Glaze] Just an FYI, I did purchase the new Charlotte Tilbury Bronzer and I am SOOO freaking excited – I can not even begin! I am trying it out today so check my stories for a report.😊
GUCCI Crayon Définition Sourcils — Powder Eyebrow Pencil || As always, as soon as GUCCI puts out any new products I want to try them right away!! This one does not disappoint, it is an eyebrow pencil on one side and the other side is a spoolie, which allows color to be combed through the brows and blended effortlessly. Makes it super easy to do your brows quickly! [Shade: 4 Brun – dark brown]
FARMACY HONEYMOON GLOW AHA Resurfacing Night Serum with Hydrating Honey + Gentle Flower Acids || So, I have seen a lot of people talking about this product and have always seen AMAZING reviews so I wanted to try it out. I see what all the buzz is about now! I am really into researching ingredients and the ones in this formula are legit. The AHA/BHA/Flower Acid Blend exfoliates dead skin cells, targets hyper-pigmentation, and helps reduce the appearance of pores, fine lines, and wrinkles. The Hyaluronic Acid hydrates and plumps the look of skin by drawing water to the skin, helping to prevent moisture loss. Lastly, the ingredient that makes it different from other products is the 'Proprietary Honey Blend' which is known for its soothing and humectant properties, this special honey provides skin-loving moisture plus antioxidants. Seriously cannot recommend this enough. If you are new to skincare and you want quick improvement – give this a try.
FIRST AID BEAUTY KP Bump Eraser Body Scrub with 10% AHA || This is a really good body scrub – I use specifically on my legs and the back of my arms. My legs have the 'strawberry' look at times and I read online that this was the key to getting rid of that look. It is an exfoliating scrub that helps to even skin tone without irritating skin. I have been using it and can definitely tell a difference, my skin looks smoother and it helps get rid of any bumps or irritated and dry skin. I use this when removing my spray tan also, and it helps to scrub off the top layer of skin cells so I have a clean base to start my tanning routine!
MARC JACOBS BEAUTY Poutliner Longwear Lip Liner Pencil || This is one of my new favorite lip liners! As soon as I got it in the mail, I tried it on and even my assistant was like, "woah that is a good color!!" In fact, I misplaced it and we turned the whole house upside down trying to find it because I liked it that much. Don't worry we found it and now I wear it a lot, LOL! [Shade: Oh Cocoa 310] Also, love to wear it with THIS Lipstick [Shade: KKW]! This liner sold out during the Sephora Spring Savings event and is back now. I highly recommend it – if you love nude lips and you want your lips to look fuller! Also, anytime I wear the FENTY GLOSS BOMB, I get so many compliments and also lots of DMs asking what I have on. I have raved about it in several posts but including it again because I still get asked about it. I love how juicy  it looks and adds just a small amount of tint- so it looks good on top of all of my lip combos. Definitely one of my most highly recommended glosses. [Shade: $weetmouth]
DIOR PUMP & BROW SQUEEZEABLE BROW MASCARA || This has been a part of my routine for a few months now – maybe since October?! I love it and its worth every dollar. It sets your brows in place and is great without filling them in all the way. It is waterproof too so its great for pool/beach days. If I want to go light in my I would just use this to set my brows in place! I use the shade 'Dark Brown'. TIP: I use THIS brush to brush through after to get the 'laminated', super hairy look! I posted a how-to on my Instagram stories last week and noticed it sold out so make sure you get it ordered if you want it.
LA MER The Body Crème || This is definitely a luxury skincare item, but I had to talk about it! A friend of mine recommended a few different La Mer products so I wanted to give it a try. This body cream is seriously AMAZING- it is really light and smells amazing, blends into your skin flawlessly and really moisturizes. It feels like butter, and you don't have to use too much, a little goes a long way!
CHARLOTTE TILBURY Charlotte's Magic Serum Crystal Elixir || This is a great serum for dry, dehydrated skin- it absorbs really well into the skin and doesn't feel sticky or greasy. It has anti-aging properties, which are important at any age! It definitely helps to smooth and plump your skin which makes your makeup a lot easier to apply and makes it look really smooth.
ARMANI BEAUTY Luminous Silk Concealer || I have talked about this concealer a lot lately, but it is worth mentioning again. This is a great lightweight concealer that is really hydrating and leaves your skin looking glowy. I am wearing Shade '3'. For more details, you can ready my full review HERE. *Keep in mind this is a LIGHT, luminous concealer – this is not going to hide ALL of the bad things, lol! It will smooth them out/fade them out and give a beautiful,  natural glow though!*
DIOR FOREVER SKIN CORRECT CONCEALER || Still using this concealer and still CAN NOT RECOMMEND IT ENOUGH! It is so good – 24HR wear – and full coverage and not drying at all! I would definitely add this to my Holy Grail list! [Shade 1N] *This is from a previous post but I just wanted to mention it because I am still using it regularly!

---
As always, I HIGHLY recommend becoming a Sephora Beauty Insider for free- it is seriously so good! You can redeem beauty insider points for all sorts of free products or rewards, like access to exclusive beauty insider events! It seriously is the best, I love trying new products with points so that I can see if I like it before buying the full size product [which I usually do, lol!]
Thanks to Sephora for sponsoring today's post.
Which May Sephora haul item do you like the most?  Let me know in a comment below!