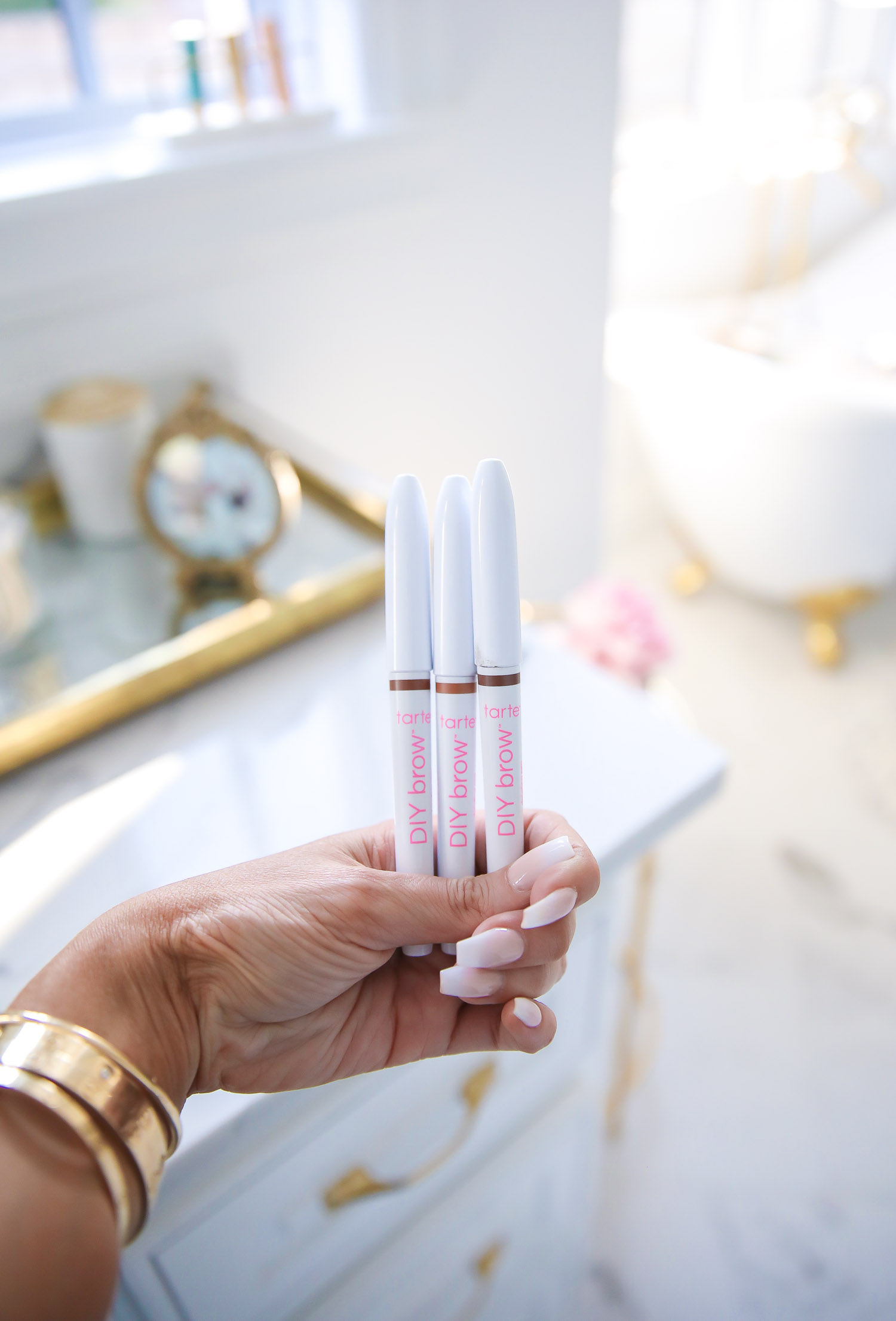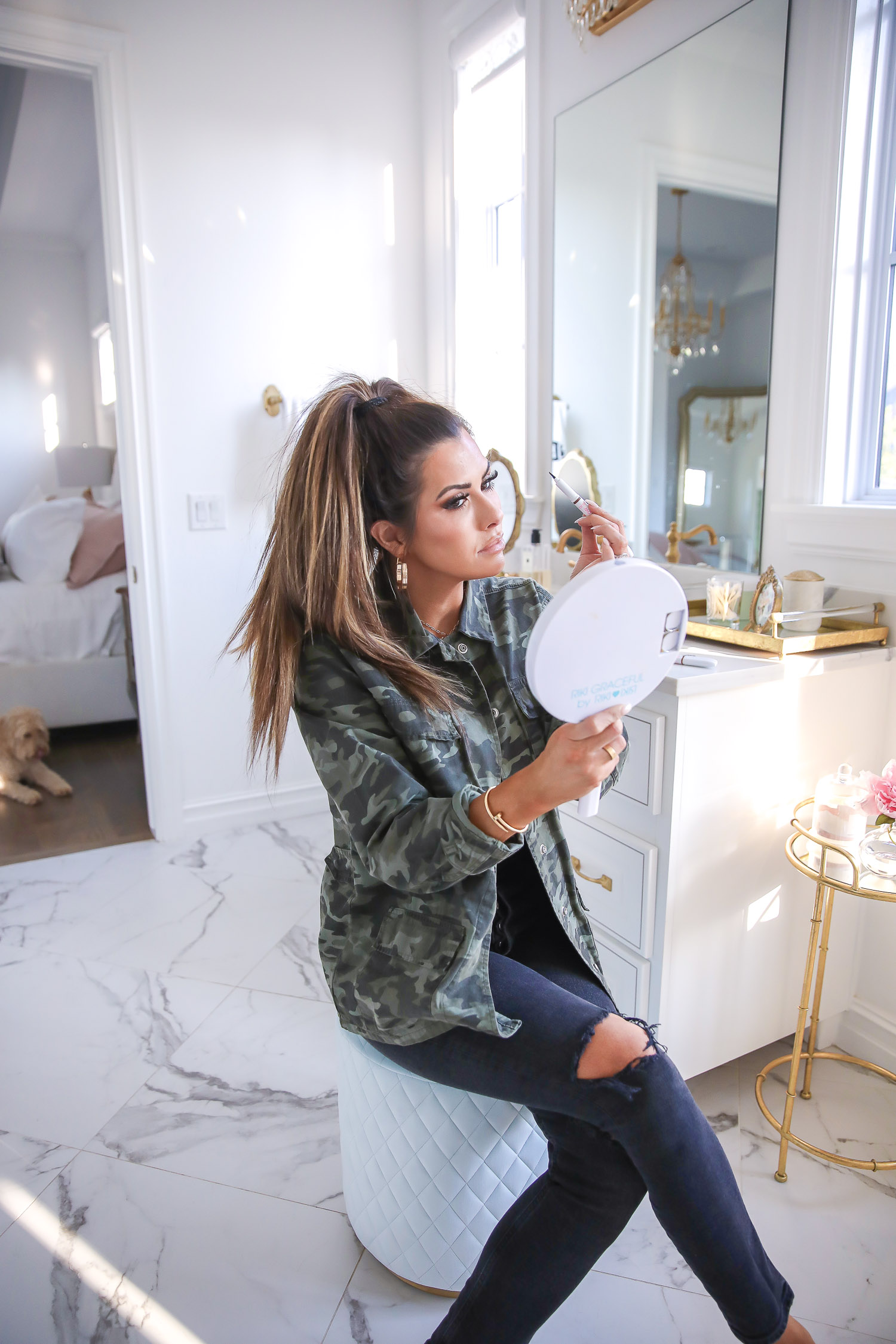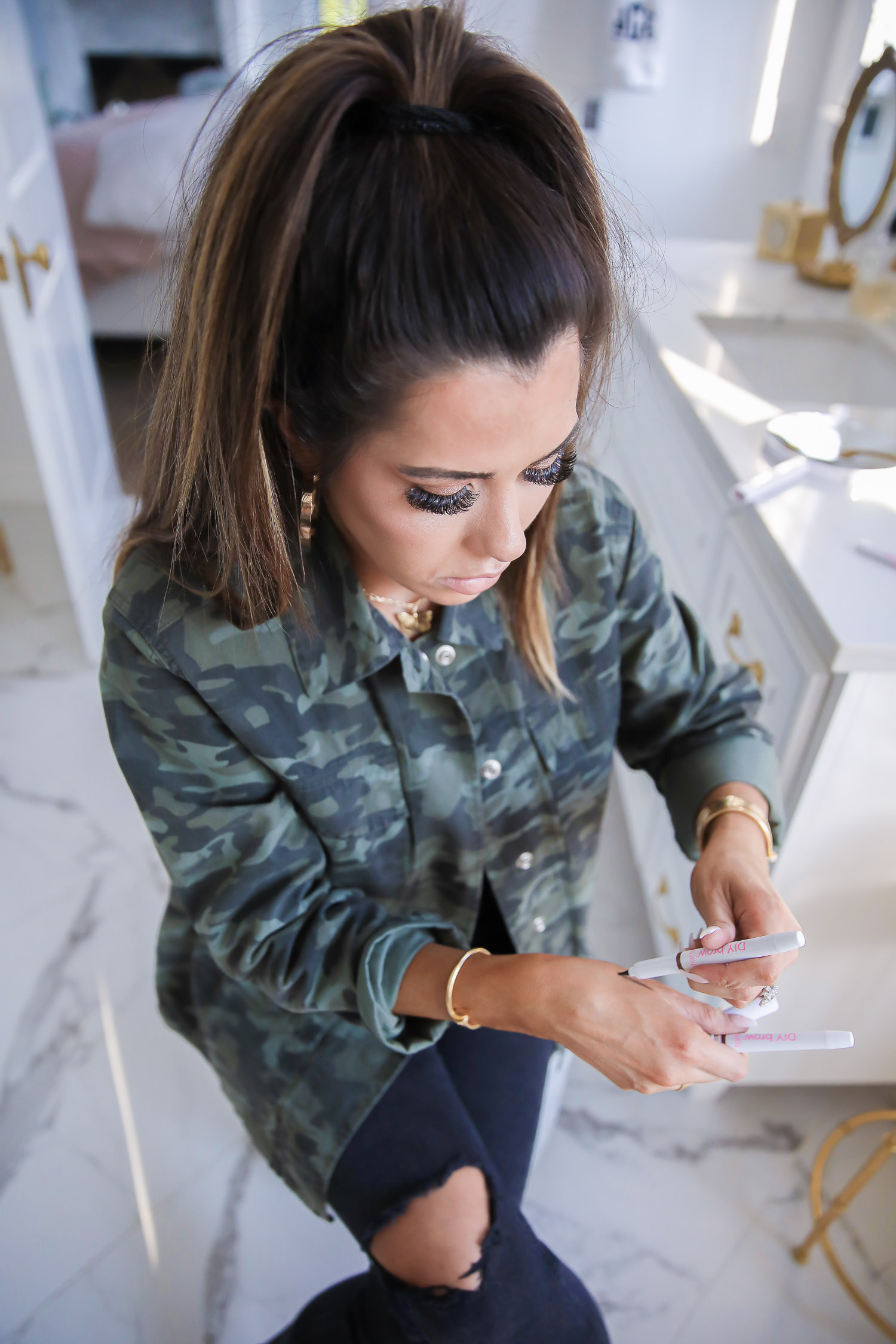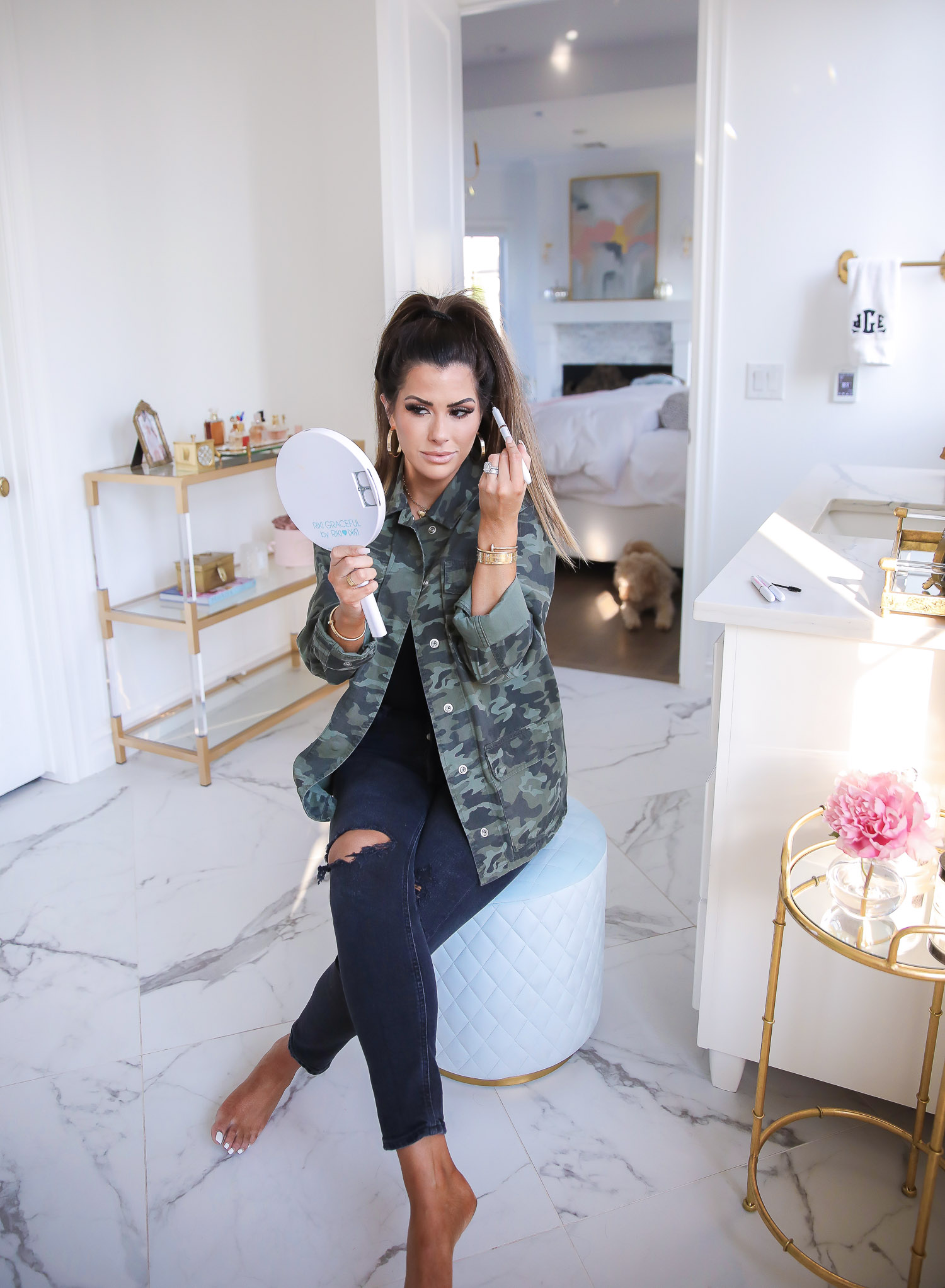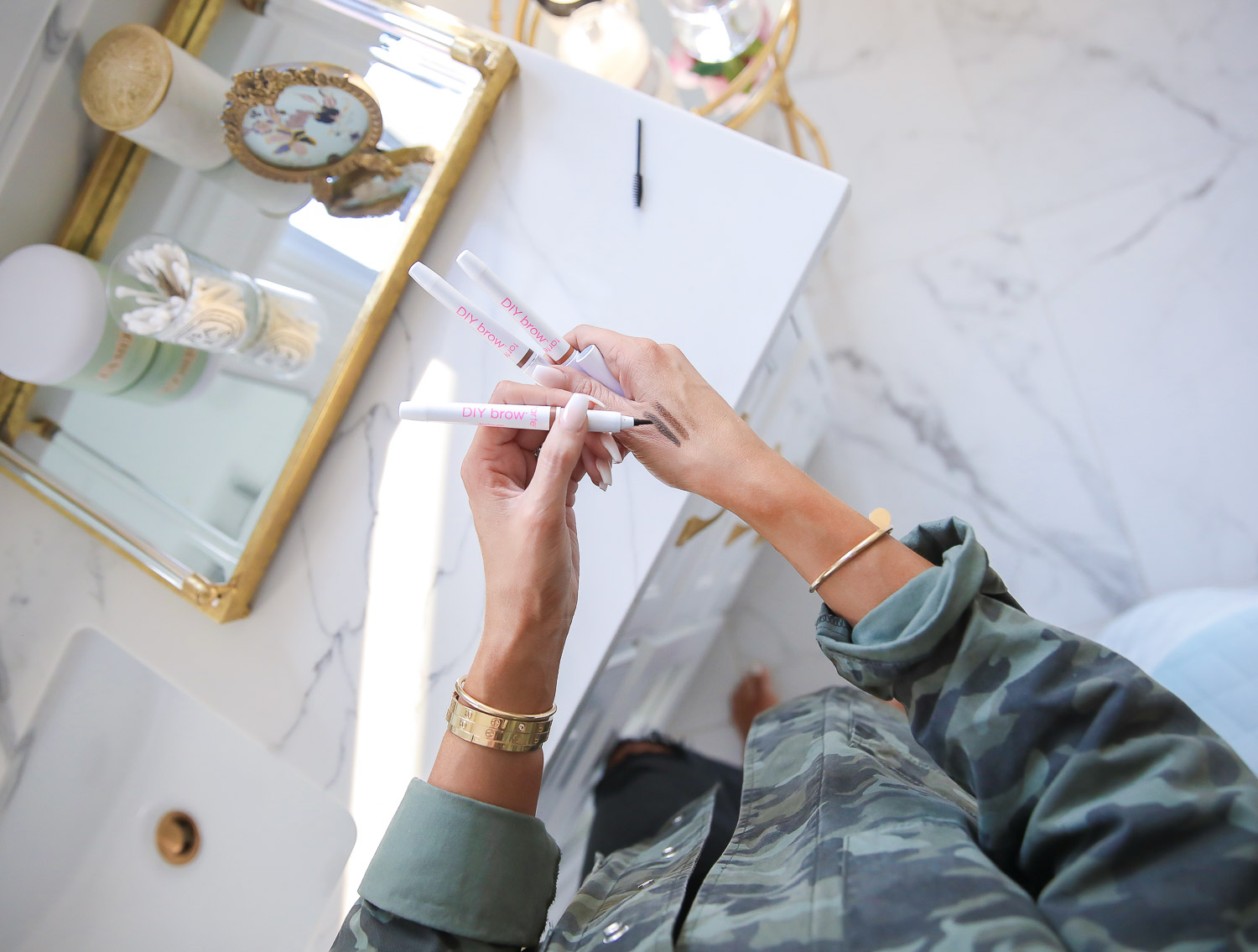 BROW PENCIL TALK || INTRODUCING TARTE'S NEW DIY BROW [REVIEW]
 Natural looking brows are SO in right now, and I always tell friends who ask how to improve the look of their makeup that the first spot that changes your 'look' overall is the brow area. In fact, I have had people ask if I've done things to my face when only it was really just changing the shape and style of my brows. In college [10+ years ago], none of us filled in our brows- it was totally not a 'thing'. We plucked them, sure, but we didn't fill them in! My friends from undergrad and I all love makeup so we send each other photos all of the time laughing over our lack of filled in brows! [Also – contour was not a thing either so yaaaa😩.] All of that to say that brows have come a long, long way over the years! If you can learn to shape and fill in your brows, it will update your look big time. I will say that many people say they are scared to even try because it can be a foreign thought but the trick is to finding a good product. I try new brow products often and I am a little picky – simply because I don't like them too dark, too light or to be 'fake' looking.
I thought I'd share a product that is super user friendly and is a game changer for your brow 'game'. I actually get these in PR a few weeks ago and was anxious to try since this is a totally new concept. It is the big ego DIY brow™ detailing pen and it is a liquid pen that has an angled tip with bristles [super, super fine bristles] that mimic the look of hairs. AKA: much like microblading minus the the pain & the cost. The formula is what I am most impressed with over all as it is a 12HR wear + waterproof/sweatproof + it is infused with tea tree oil & vitamin E so that your hairs are conditioned and can keep growing nice and healthy! It is not crunchy or waxy at all. It is super, SUPER user friendly and it is hard to make a mistake with + it is buildable. I find that I can let it dry and do the other eye and come back and darken any places that don't look filled. It is a very natural look too since the formula is more of a liquid. It basically tints your brows, defines the shape, and makes them look naturally more full. 
Also, since the formula is not your typical pomade, gel, or powder – it is good for all ages. It won't look crusty, dry, etc. I actually saved the lighter shade for my mom! My mom and sister are all obsessed with having good brows so I always like to mention if I think it will work on other skin types including more mature skin. My mom and sister both have lighter brows than me since they are blonde!
EXTRA INFO:
3 shades: 
– taupe (blonde, gray & red hair) [More for my mom & sister!]
– medium brown (light, medium brown & caramel hair)
– dark brown (medium & dark brown hair) [I prefer this with my hair color / skin tone!]
Each pen is $21 – but my 15% code does work for the big ego DIY brow™ detailing pen too! The code is EMILY and it works on the entire website!
HOW I USE IT:  
*The softer you press while applying, the lighter the shade. The harder you press, the darker the shade.*
• First, brush up brow hairs using the included spoolie.
• Shake well, then hold pen at an angle drawing soft, hair-like strokes upwards to tint, fill & define. Also, I let it dry and go to the other eye and then come back and darken certain sparse spots so it looks the same!
---
Other favorite products I have talked about, you can read my full face review HERE.
face tape foundation [Shade: 37N Medium-Tan Neutral]
Shape Tape Glow Wand [Sunbeam]
Hydrocealer Concealer [20N Light Neutral]
Breezy Cream Bronzer [Shade: Grace Bay]
Tartelette Toasted Eyeshadow Palette
Sugar Rush Sun & Fun Baked Bronzer 
Big Ego framework brow pomade [Shade: Dark Warm Brown]
Big Ego Sketch & Set Brow Pencil & Tinted Gel [Shade: Medium Brown- but I would have rather had the Dark Warm Brown!]
Surfer Curl Volumizing Mascara 
Lights, Camera, Lashes 4-in-1 Mascara
shape tape Stay Spray Vegan Setting Spray
Shape Tape Setting Powder [Translucent]
maracuja miracle mist setting spray

Thanks to Tarte Cosmetics for sponsoring today's post.
Have you tried the Tarte DIY brow pencil?  Let me know in a comment below!