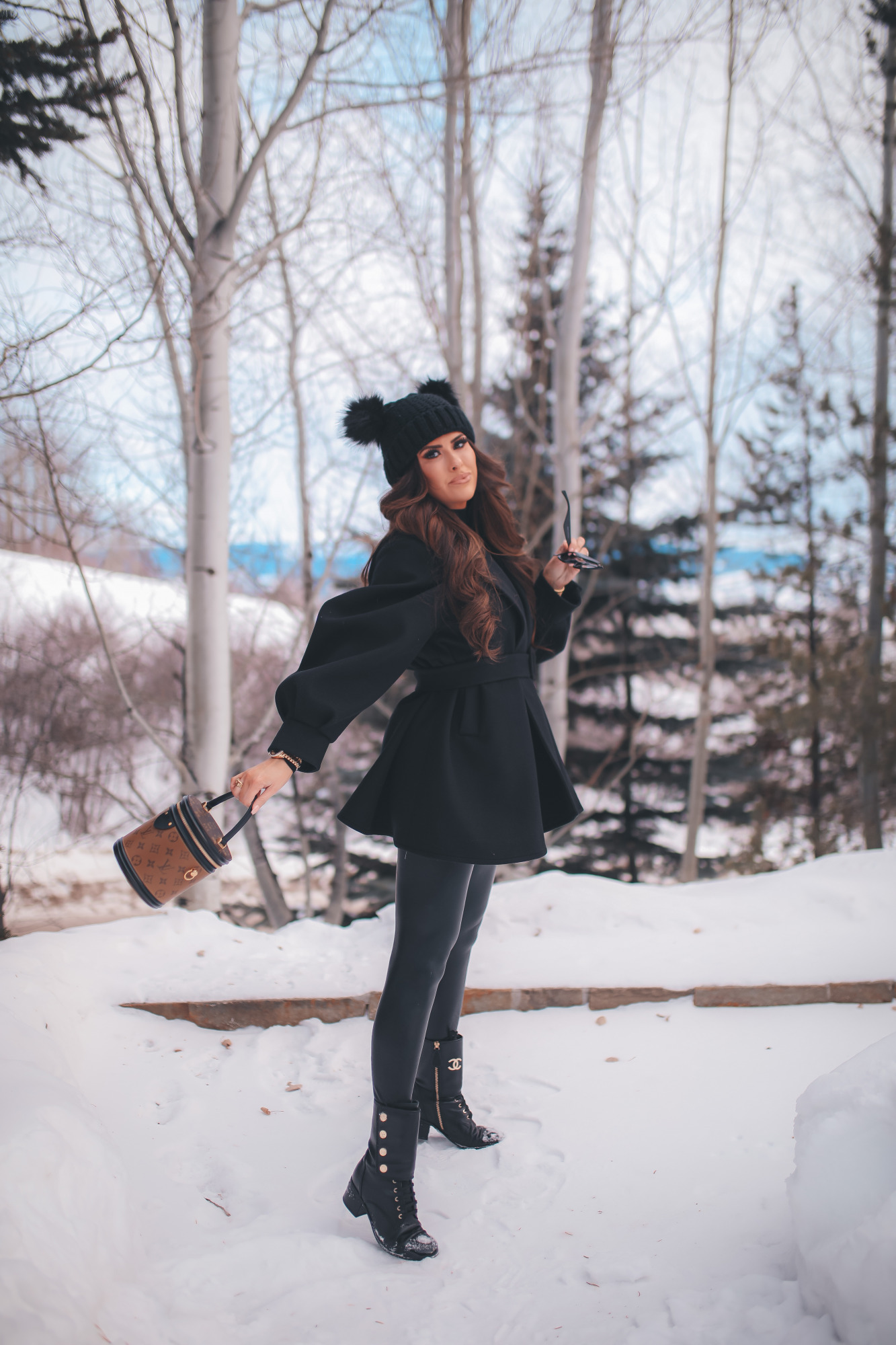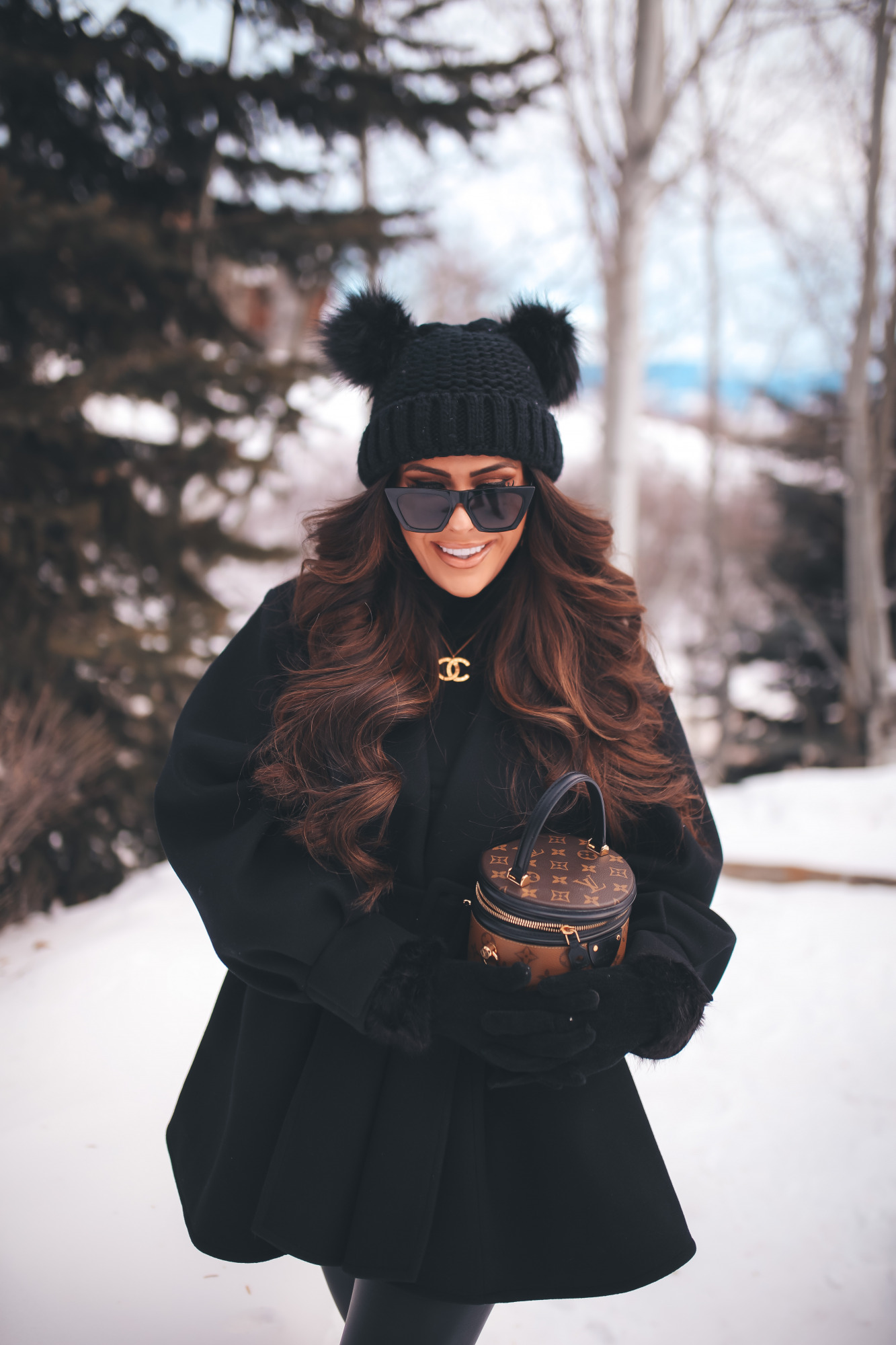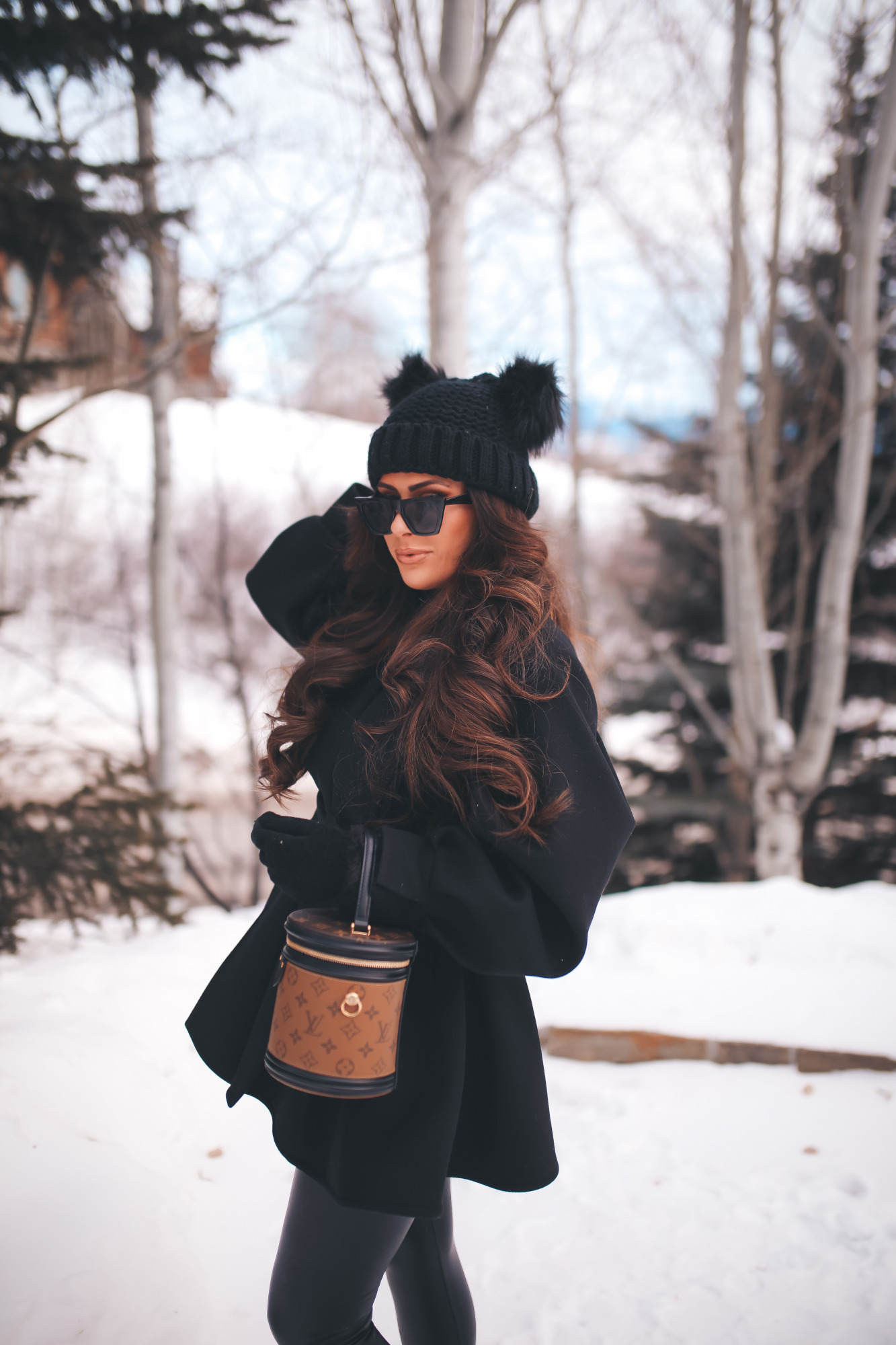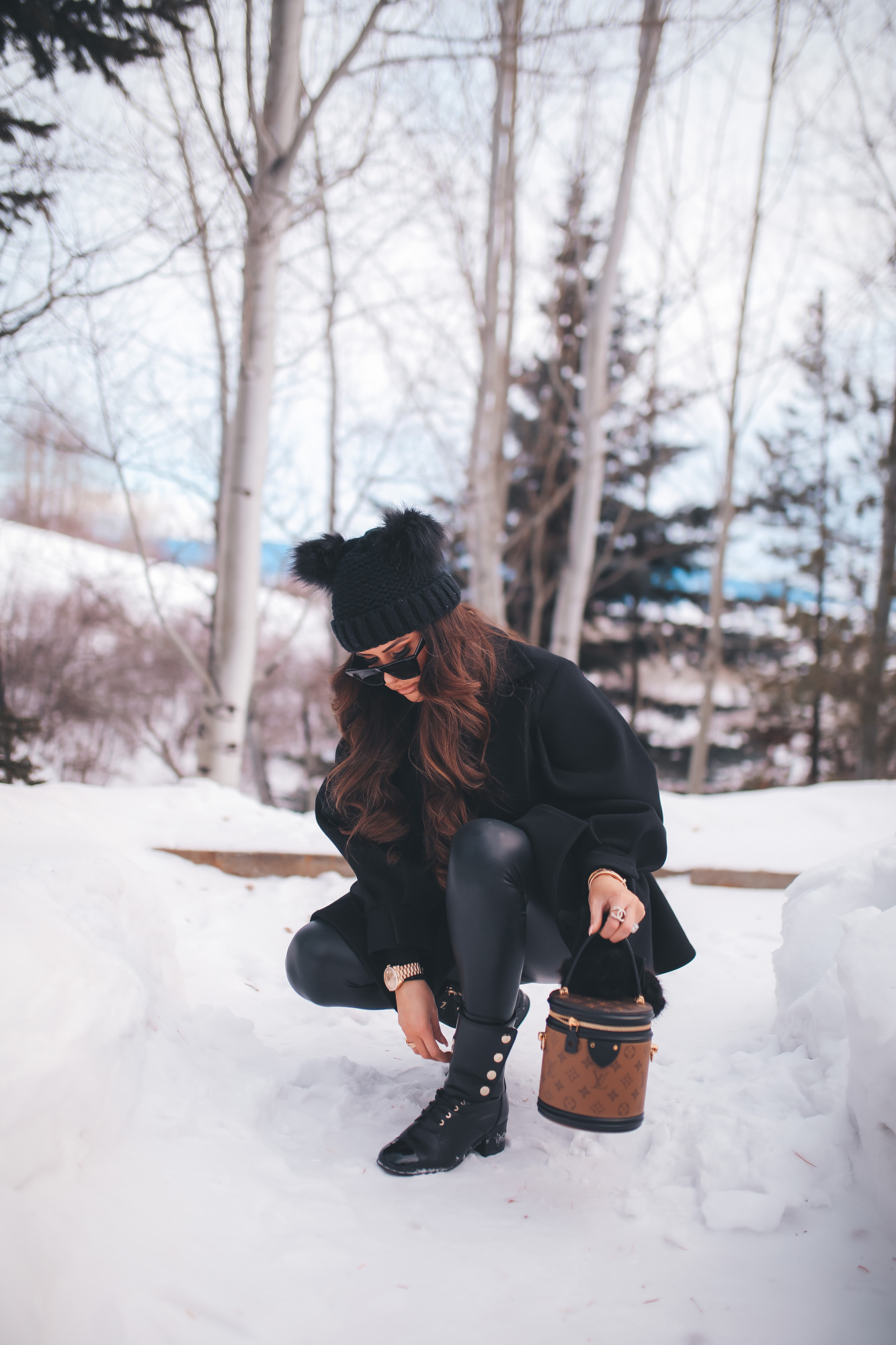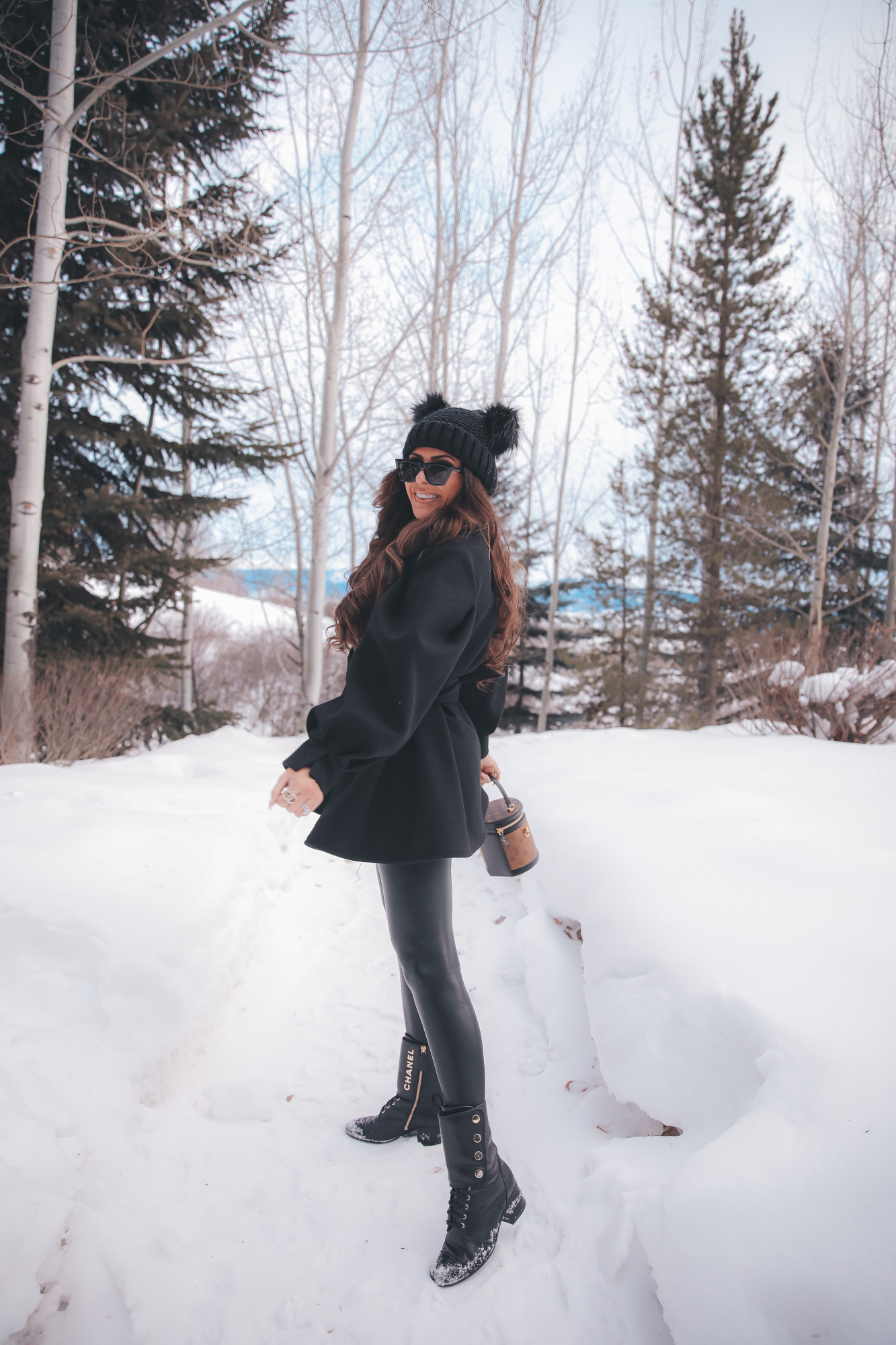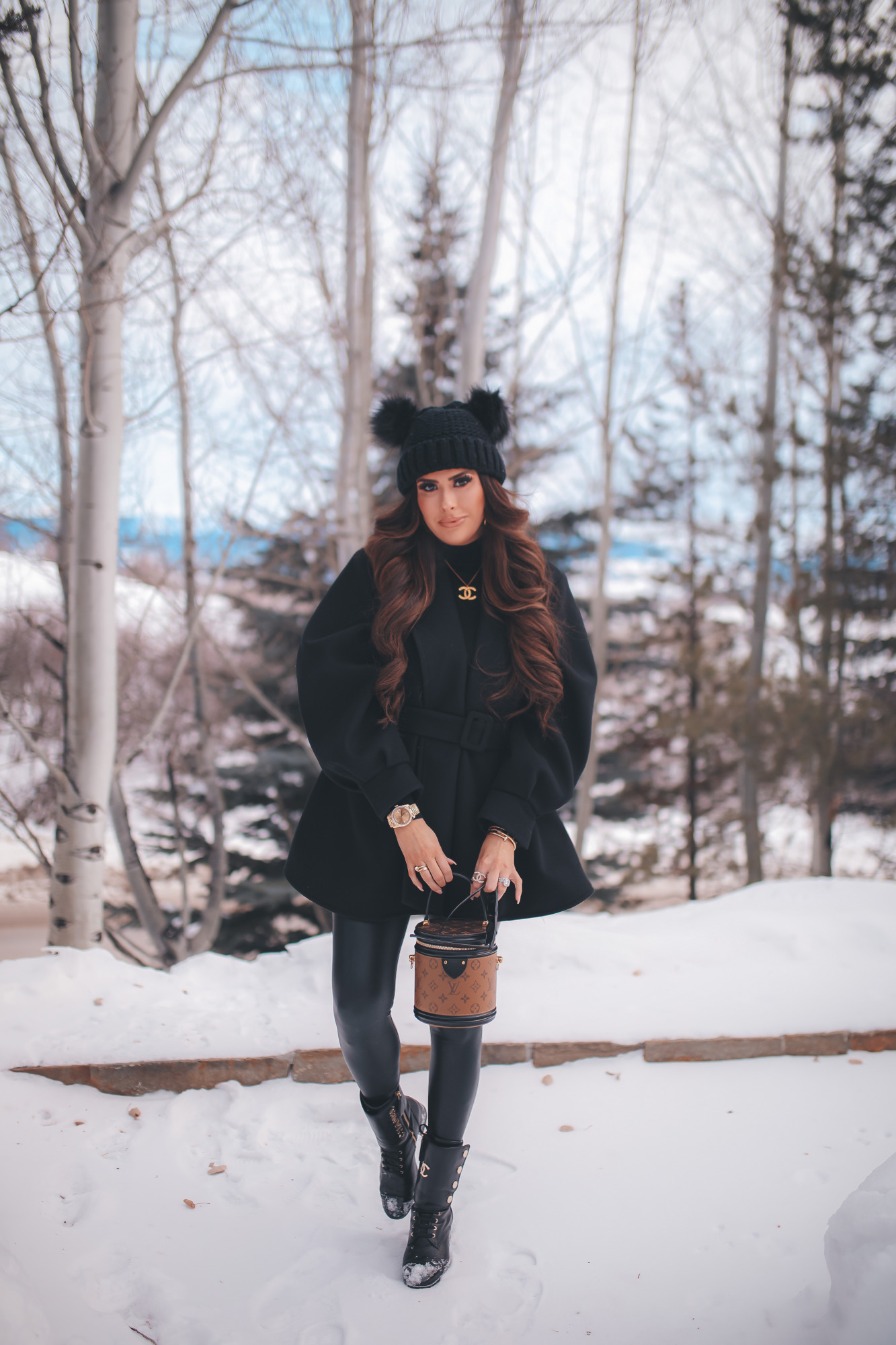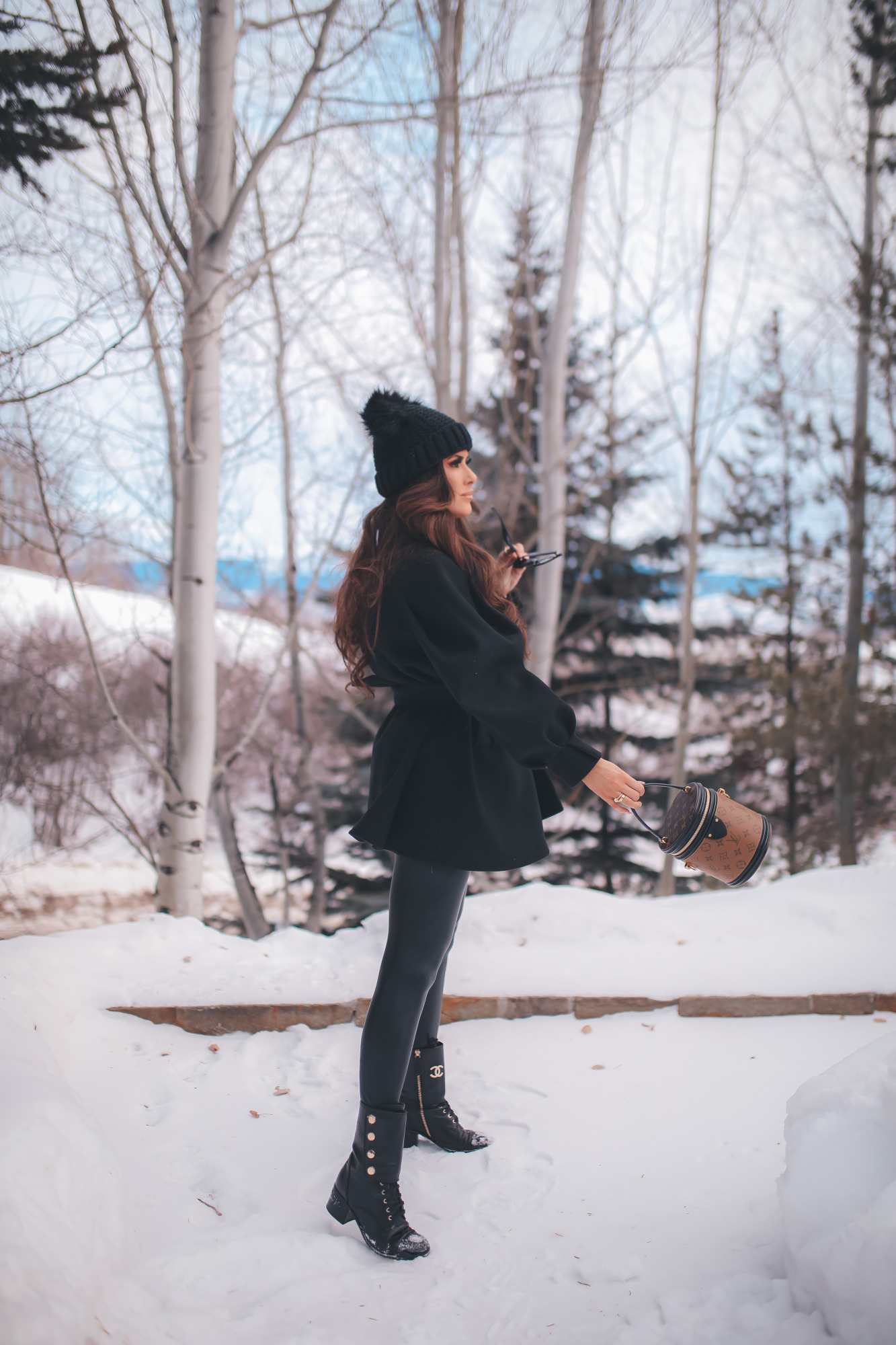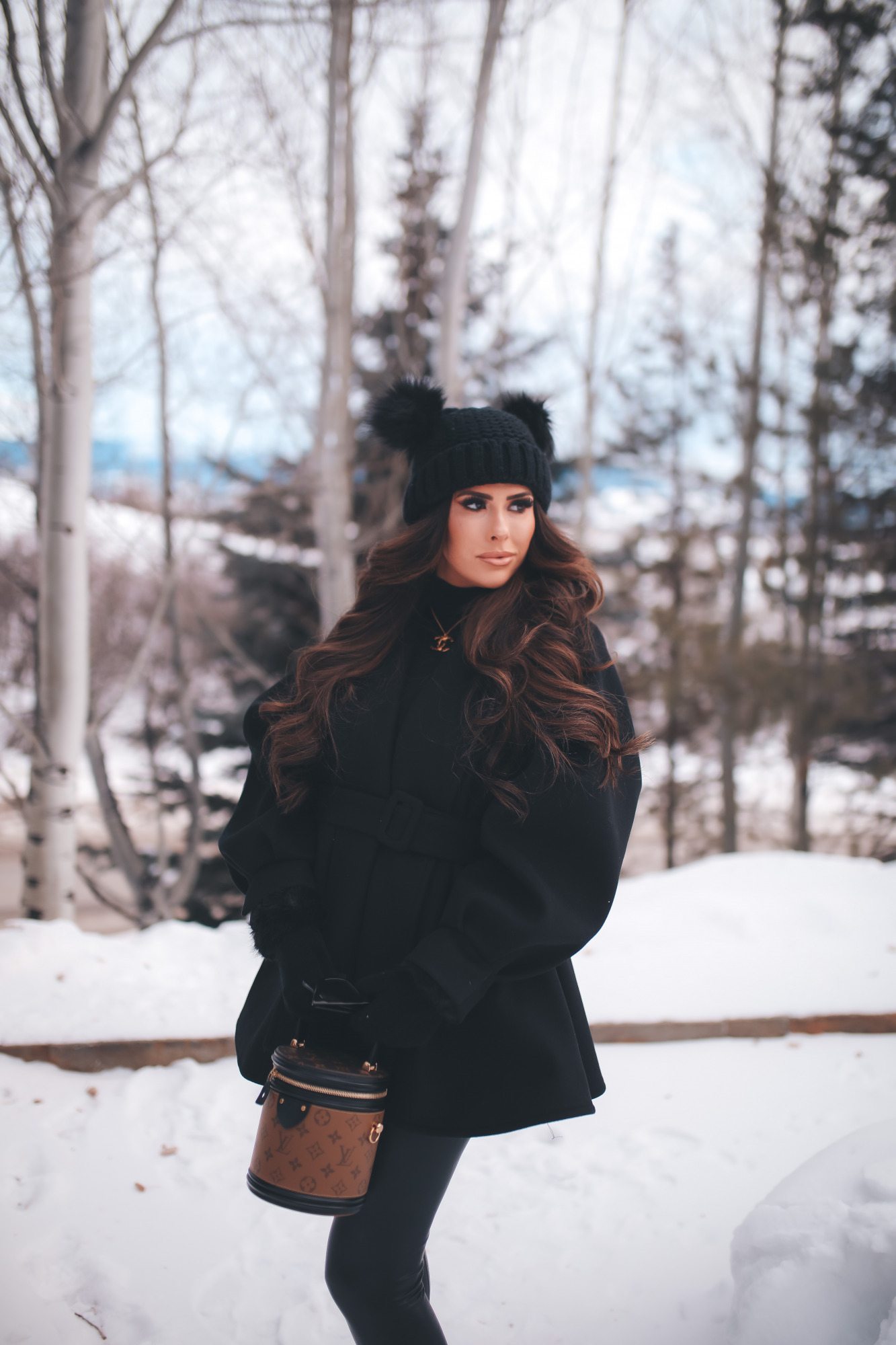 STORETS COAT / DRESSING UP MY MAGIC OUTFIT: GET THE DETAILS
BODYSUIT: Good American | LEGGINGS: Commando [Part of my 🌟Magic Outfit!] | SUNGLASSES: Amazon [$13.98] | PUFF SLEEVE COAT: Storets [30% off today- XLWD30!] | BEANIE: Tasha | BOOTS: Chanel [Similar HERE, HERE & HERE ] | HANDBAG: Louis Vuitton [also have this bag and love it!] | LIPS: 'Iconic Nude' + 'Kim KW' + 'White Russian Sparkle'
We had an early morning flight to Jackson Hole and the day before was super busy with work so I didn't get to start packing until like 8PM the night before… 😩😩  I had not done much shopping before the trip – which I usually do since I work in fashion but I opted to just pack things I already had which was easy since I knew it would be so cold. I essentially just packed basics- like my magic outfit  & then white basics and some boots, coats, & lots of accessories to switch up my looks a little! I find that dressing up winter fashion is really easy because you can switch your hat, boots, sunglasses, and/or handbag and voila! A new look! Or just change your lipstick even – however – I typically stay in the nude category!
The gold hoops I am wearing are some of my favorite Louis Vuitton hoops, but I believe a good gold hoop is a super easy way to elevate your outfit, especially when traveling! If you are trying to pack light, you can bring just one or tow pairs of gold earrings that will really go with everything. I'll link some of my favorites here:

‼️Tips for packing… I used vacuum bags – seriously. I packed 5 coats and they are so thick, heavy, etc. so we loaded them into THESE vacuum bags & used the vacuum to suck out the air! When we go to our hotel, I got all of the items out of the vacuum bags, put them on hangers, and hung them near the shower so that when either of us would shower the steam would get rid of any wrinkles and it worked so well – thank goodness. Also, I finally invested into a new piece of luggage after wasting money on trendy brands that fell apart and it holds SOO much more & rolls a million times better than any of the other trendy brands. I stored all of my beanies, gloves, etc. in my little travel bags – which I highly recommend. I use them for Sophia & for myself as well to keep things neat and organized. As far as skincare goes, I always buy and keep my Holy Grail products in travel size and literally leave them in my travel bags. This makes packing 100x easier so I don't have to even think about what I need. [I always keep these little hair sets in travel sizes in my bags! I use the dry texture spray on myself and also to hold Soap's pigtails in!]

Do you like dressing up?  Let me know in a comment below!