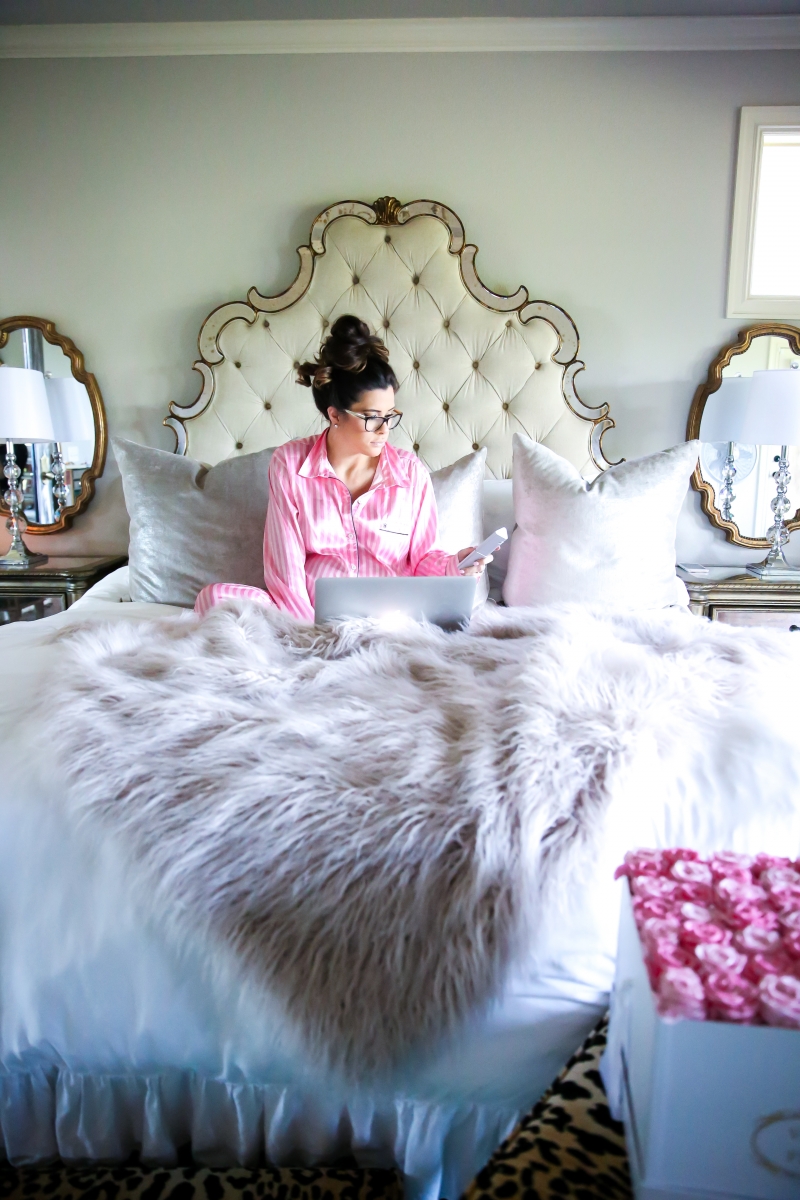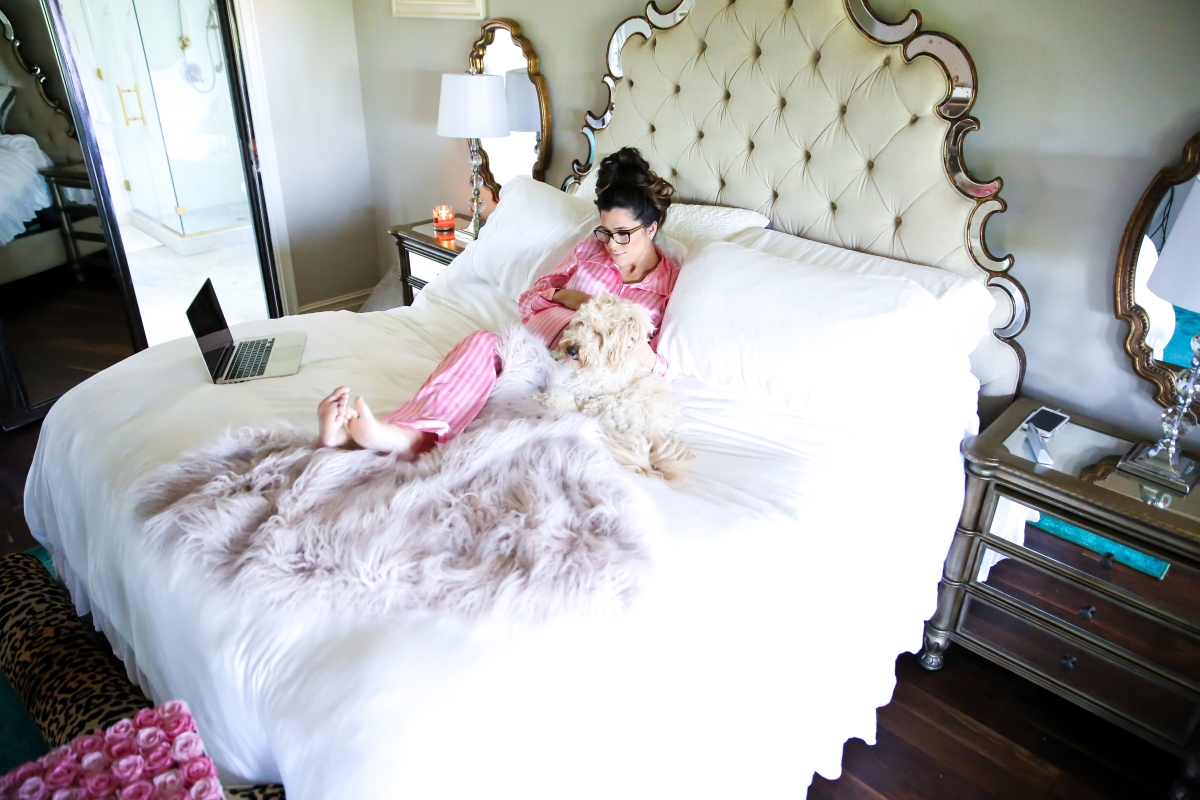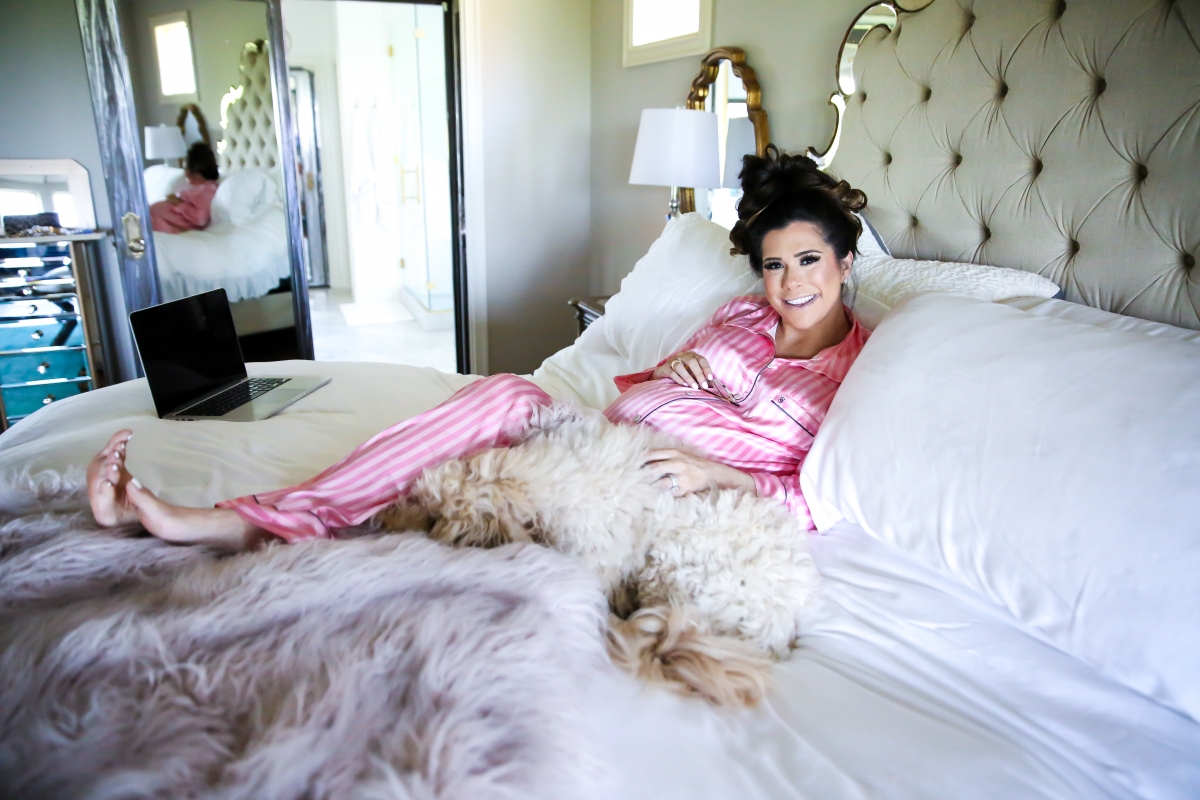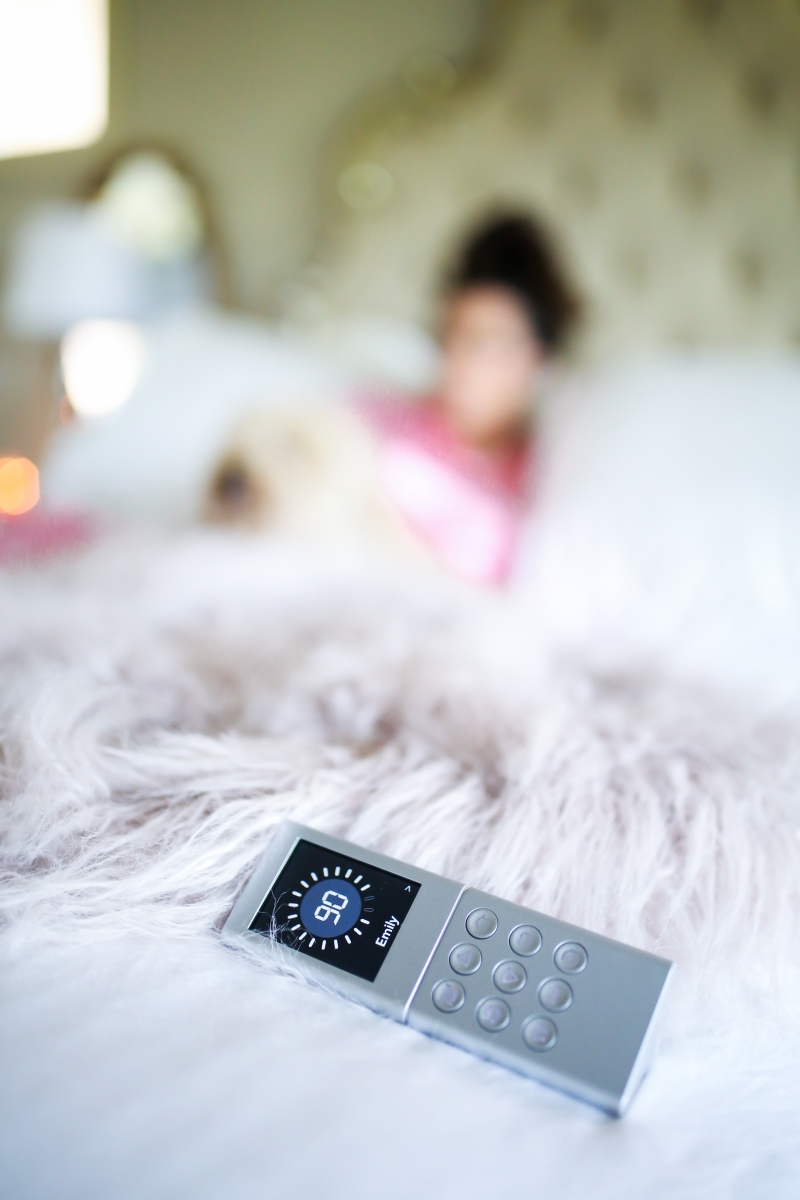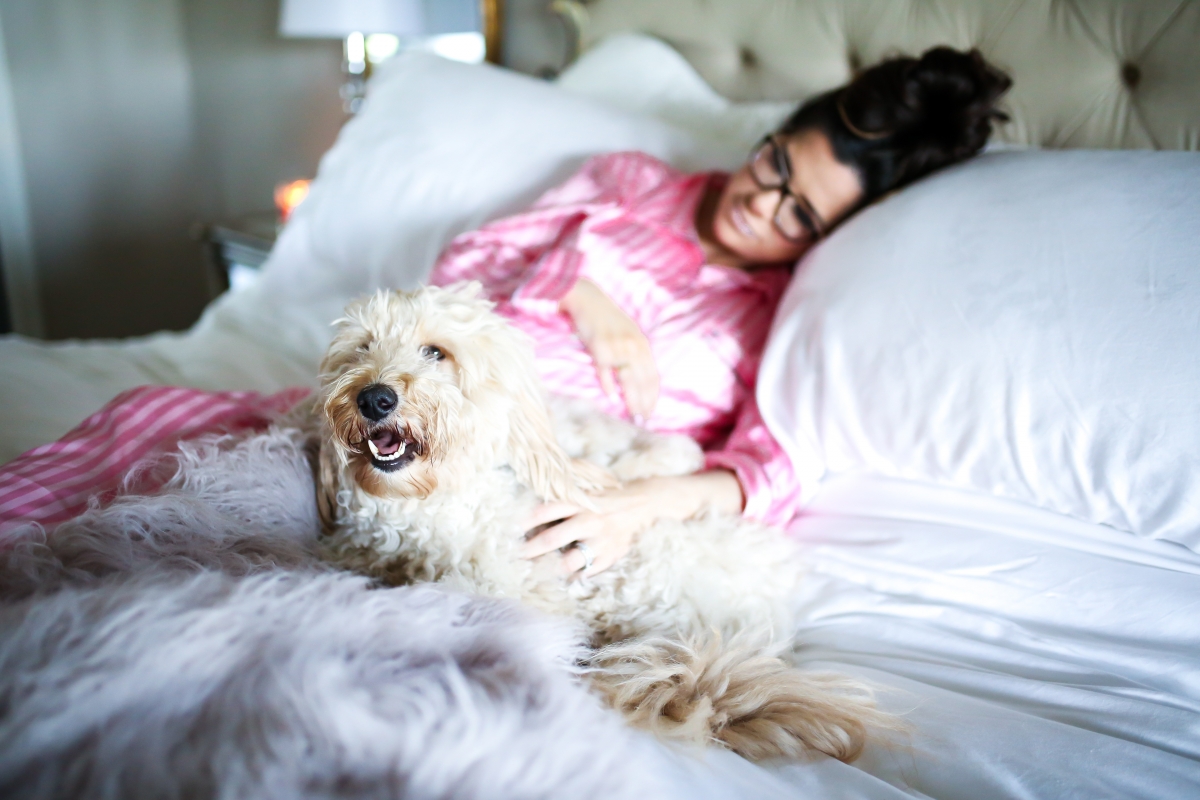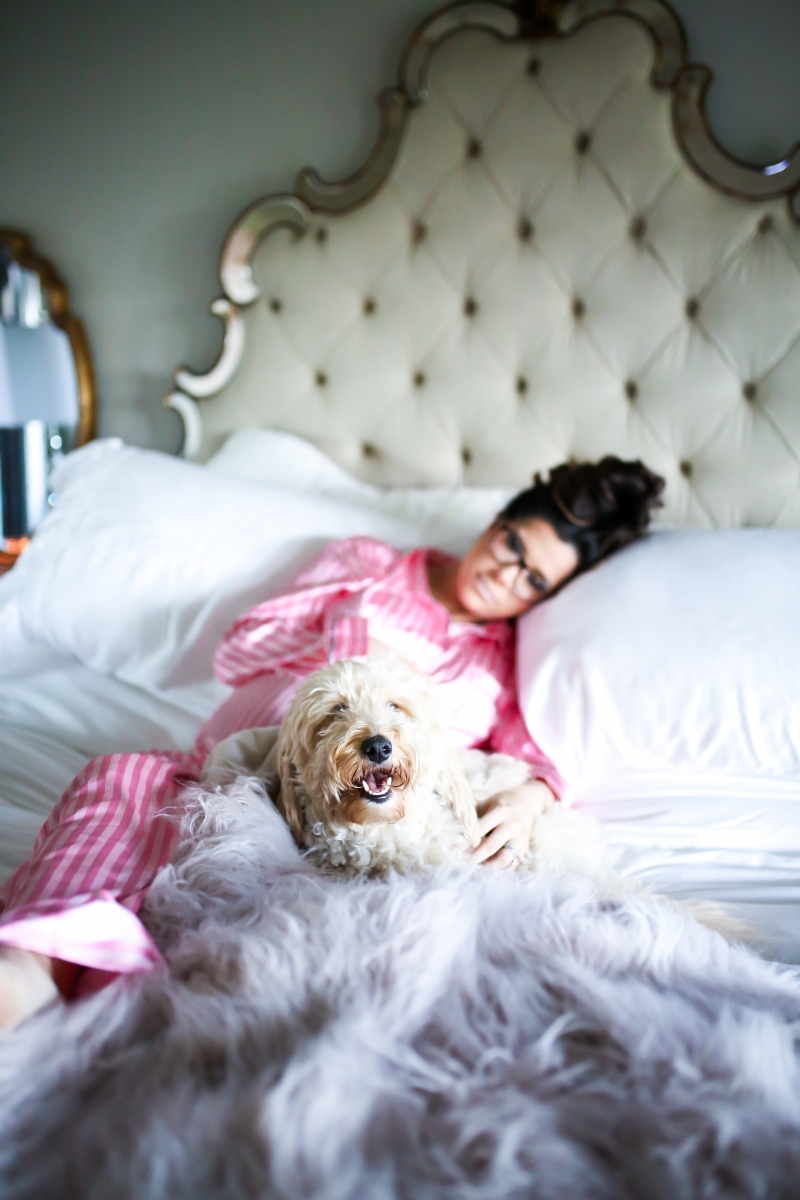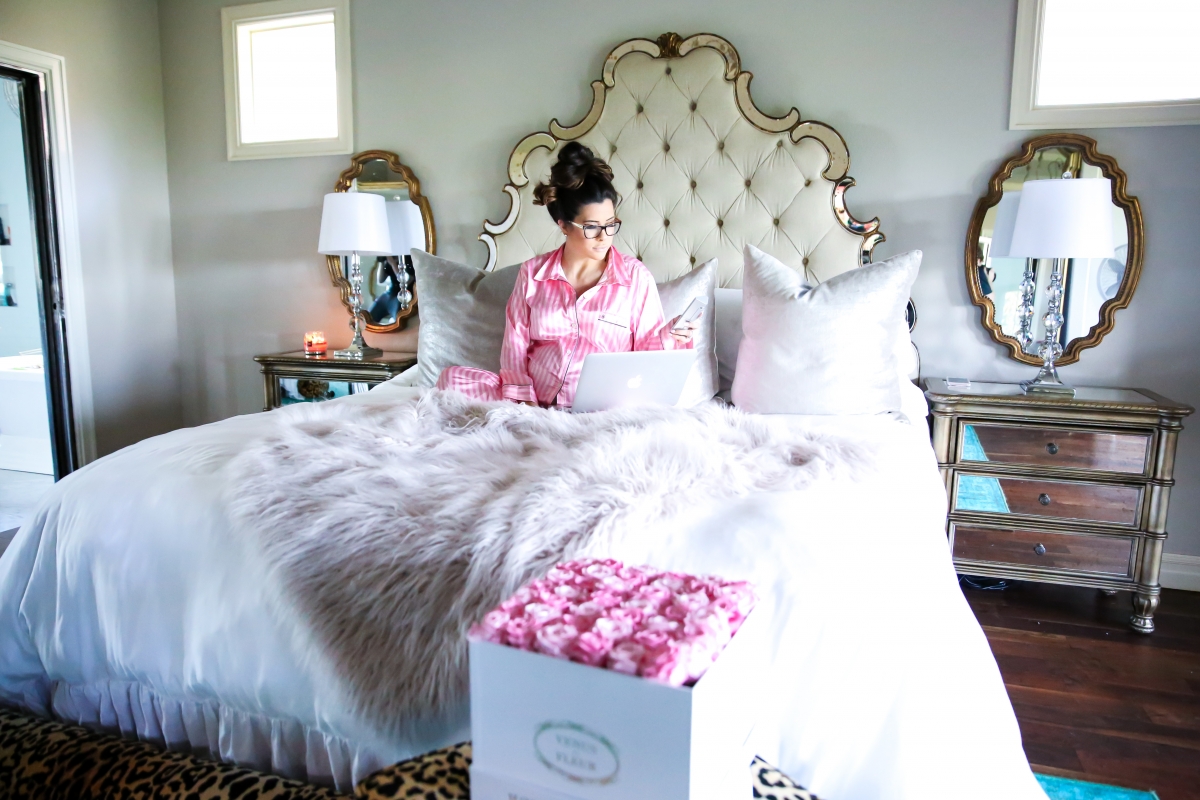 Back in December, I did a post (HERE) all about getting a Sleep Number bed – and I talked about what bed we were getting and why I loved it. Well, I wanted to check in and kind of review the bed and share our experience with it since it is a huge investment. If you read the post, you'll see what was going on during my pregnancy then – but I had no idea it was only going to get worse! I ended up with GERD and was pretty sick for a large part of the pregnancy. The feature that saved me (or US, rather!) was it's ability to have the head (or feet) inclined. If you know much about GERD or have acid reflux, you know it's a game changer to have your head and chest elevated. We actually still keep it elevated now that Luke is here because I am so used to it and I totally want to avoid heartburn again! I also used the incline a lot towards the end of my pregnancy to work from bed! I literally would get in my PJs after running errands and sit and bed and answer e-mails. Towards the end though, I elevated my feet quite at night to try to avoid swelling in my ankles!
I titled the post waiting on Luke because I literally lived in bed the last 8-10 weeks of pregnancy. Between the heartburn and rib pain + hip pain, I was flat out miserable (ALL of which was so worth it!). We knew all along he was going to be a big baby, and that was confirmed each day as I woke up with more more pain. I remember specifically getting out of bed in the middle of the night and not being able to walk!! John woke up and saw me trying to walk to the bathroom and was like "okay, we have to do something about this!". I always slept with my Sleep Number setting on 30 (which is REALLY soft and what I am used to!) so he set it to 90 and I never had hip issues from then on out! I don't think I have ever been more grateful for that bed!! Now that Luke is here, I am still sleeping with it on 90 just because it is easier to get in and out of since I get up to pump and nurse during the night. I think once my body is healed and back to normal, I'll go back down to 30. 🙂
Last thing and I will wrap this up!! I mentioned it before, but the SleepIQ technology is amazing! It pairs with your phone and does a number of things! I am not working out right now, but it helps with fitness goals. The reason I love it is because it tracks your sleep. I use this at night [post pregnancy] in case I forget what time I got in bed. Luke sleeps next to me in his Halo so when I wake up to feed him, I put him back and lie back down in my bed. All I have to do is just my app to see what time it was, if I forgot or am second guessing myself! If you aren't a mom, this is probably so boring! haha, I am so sorry! But It just wanted to share how our Sleep Number has made a difference for us!
I will say this – when my friends came to visit and stay with me during pregnancy, they always sleep with me and LOVE LOVE this bed! My mom told me she would never get out of it if she had it!
~~
My PJs are from VS – I found them on the sale rack at like week 36. I was so desperate bc I literally couldn't even fit in John's clothes! I'm linking some really cute PJs in the tool below though! (I ordered THESE w/pineapples and I took THESE to the hospital to wear when Luke arrived – I did blue of course!)

Thanks to Sleep Number for sponsoring today's post.