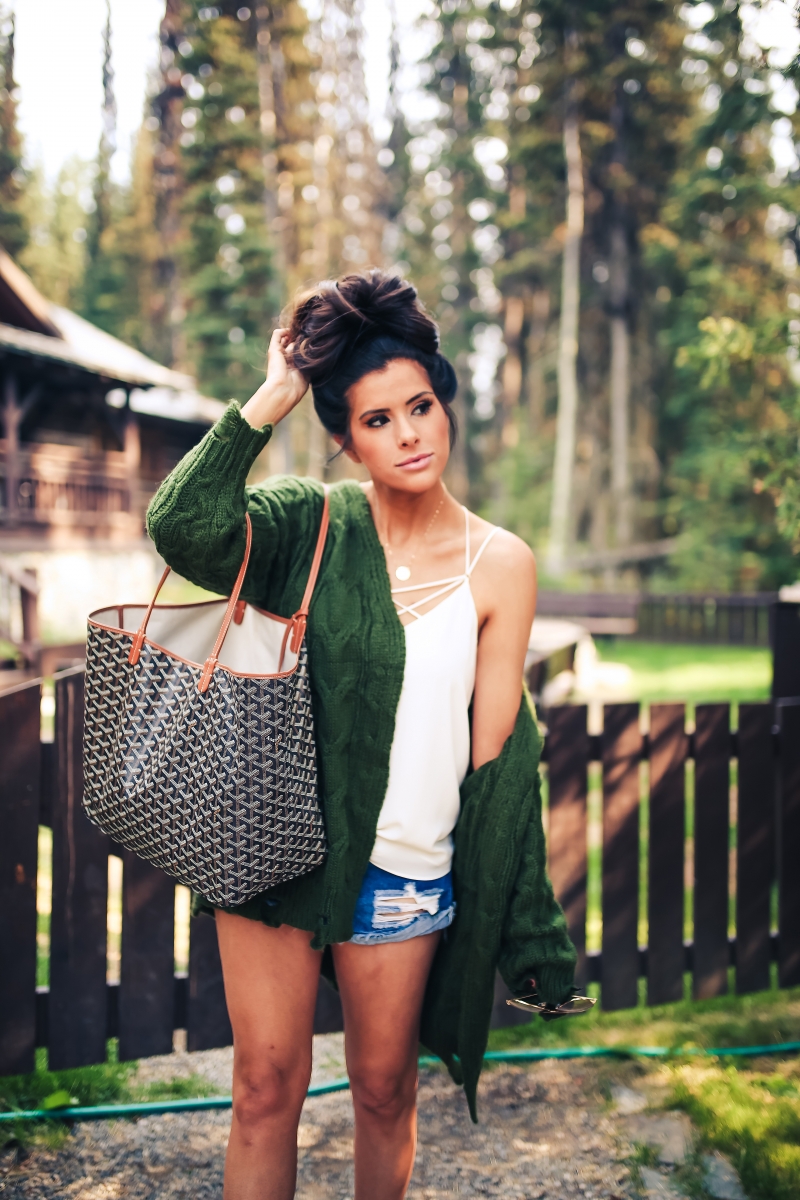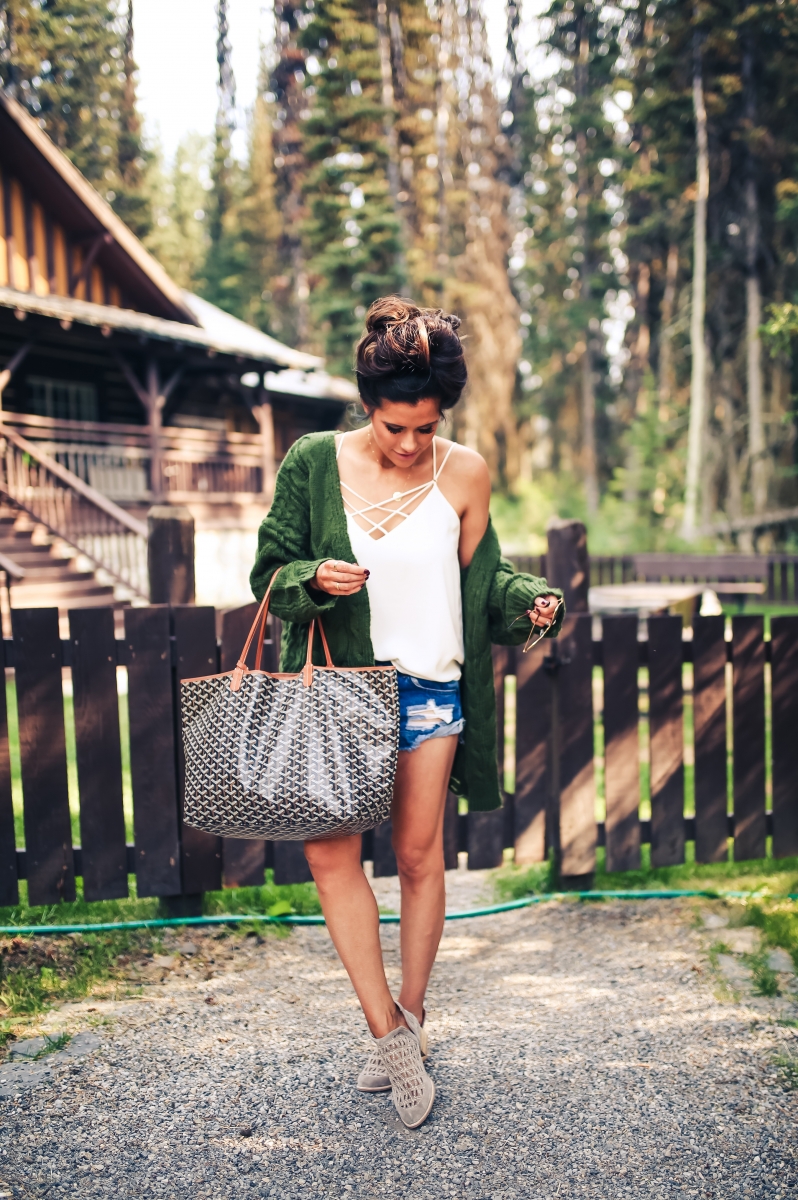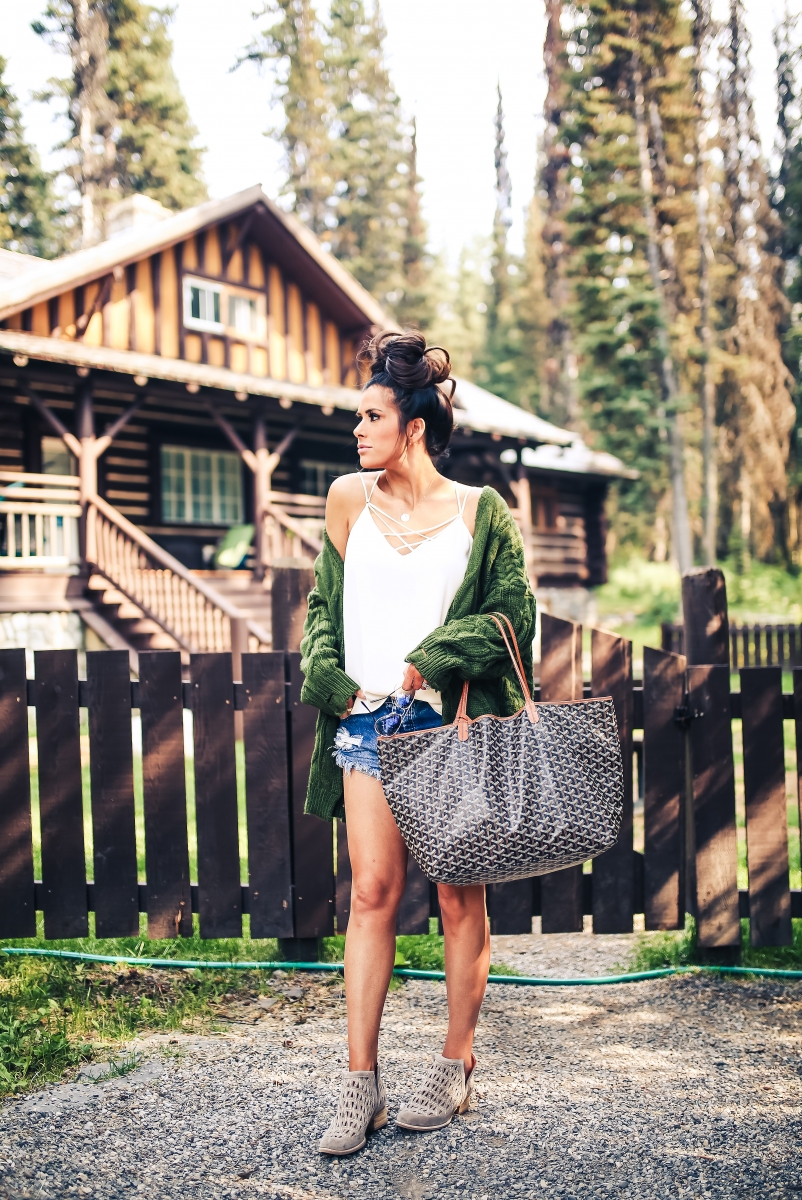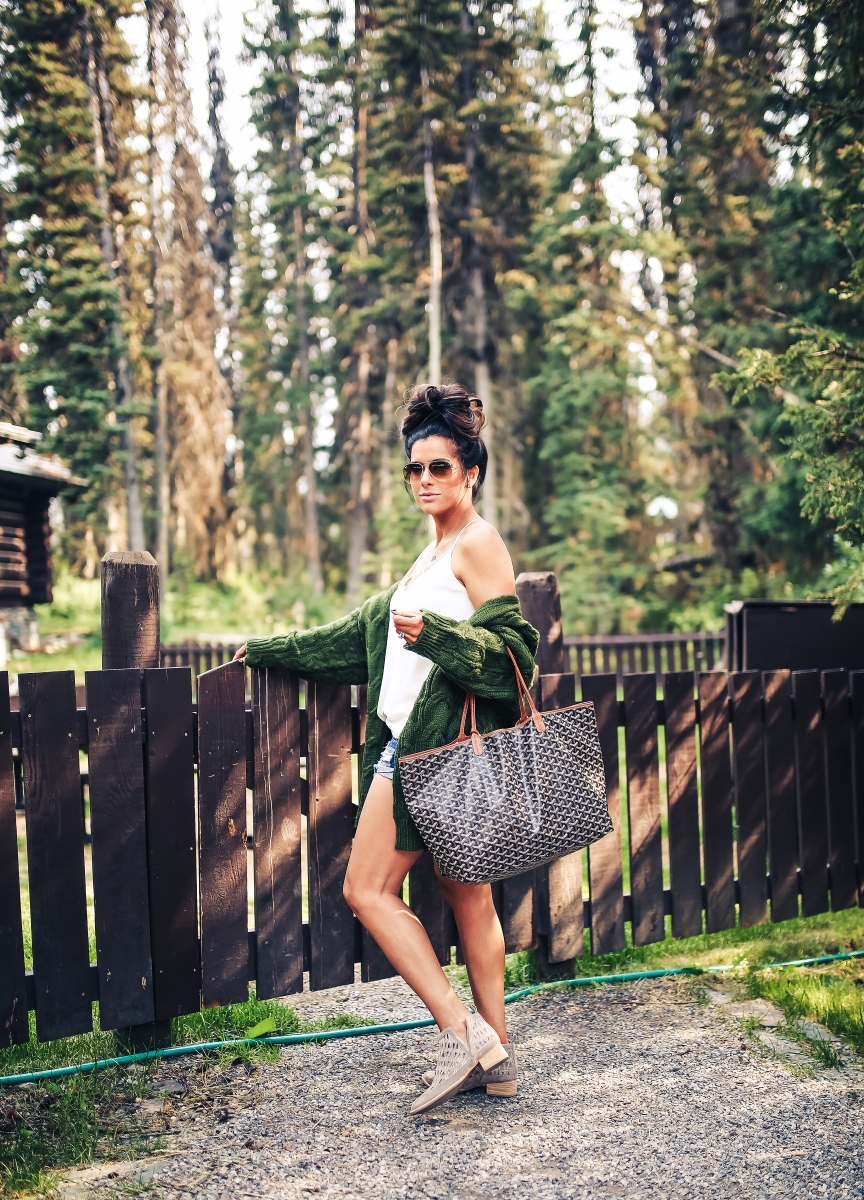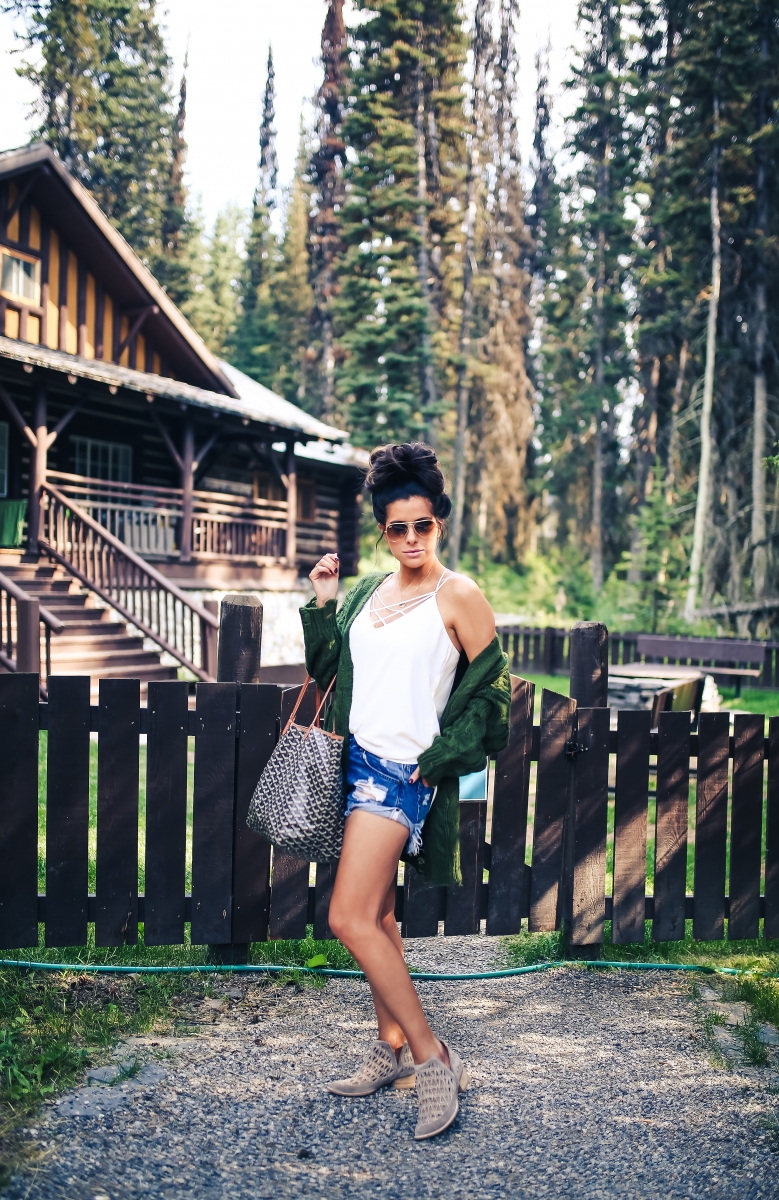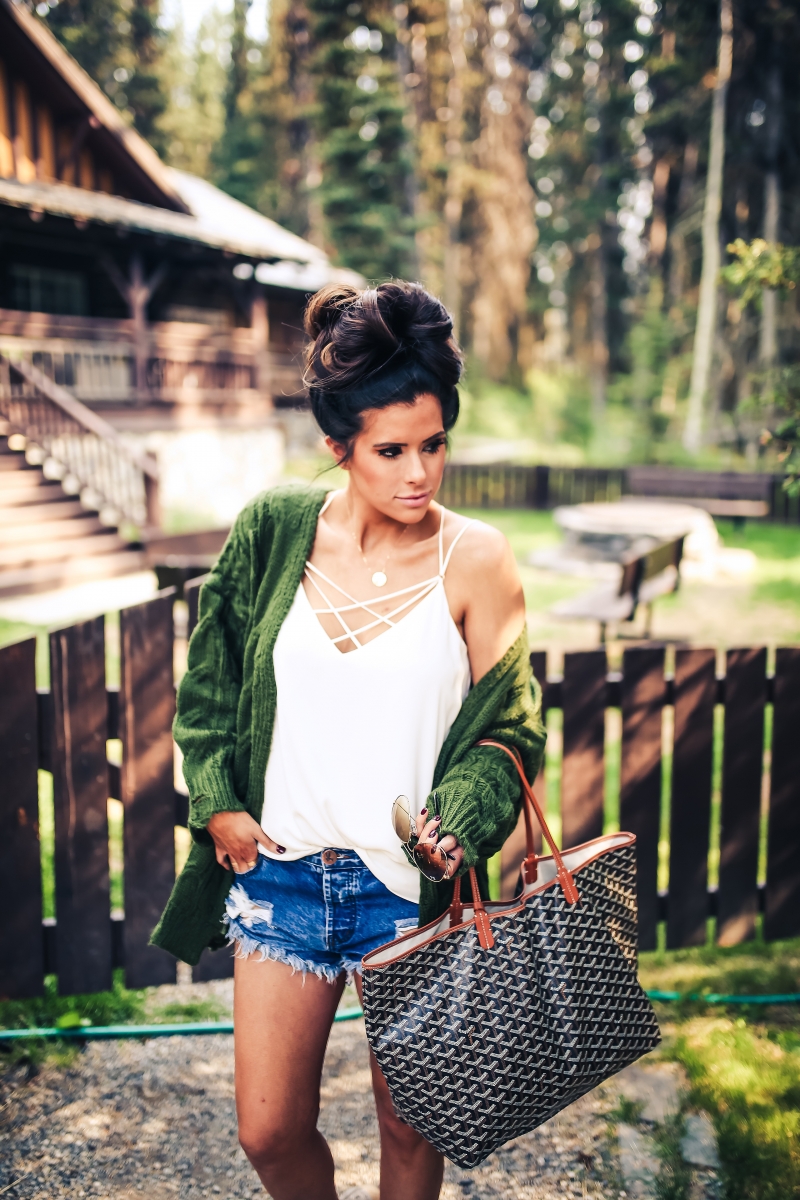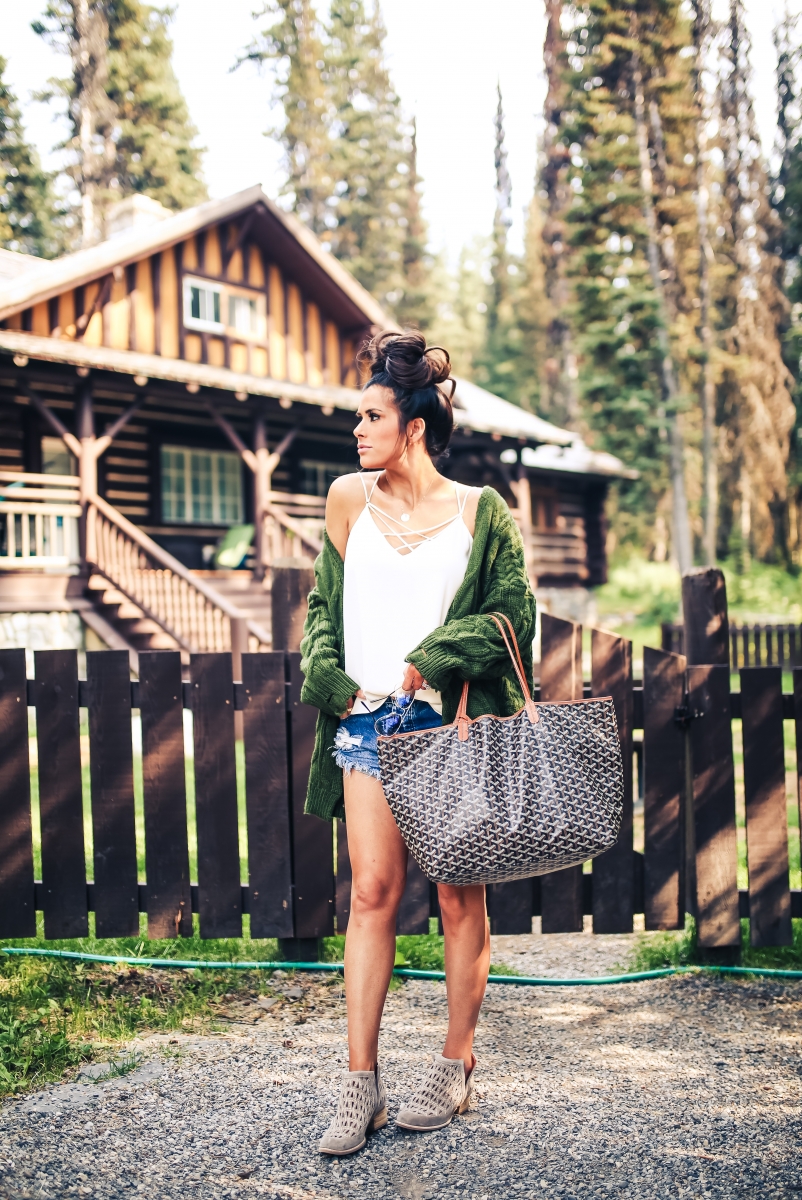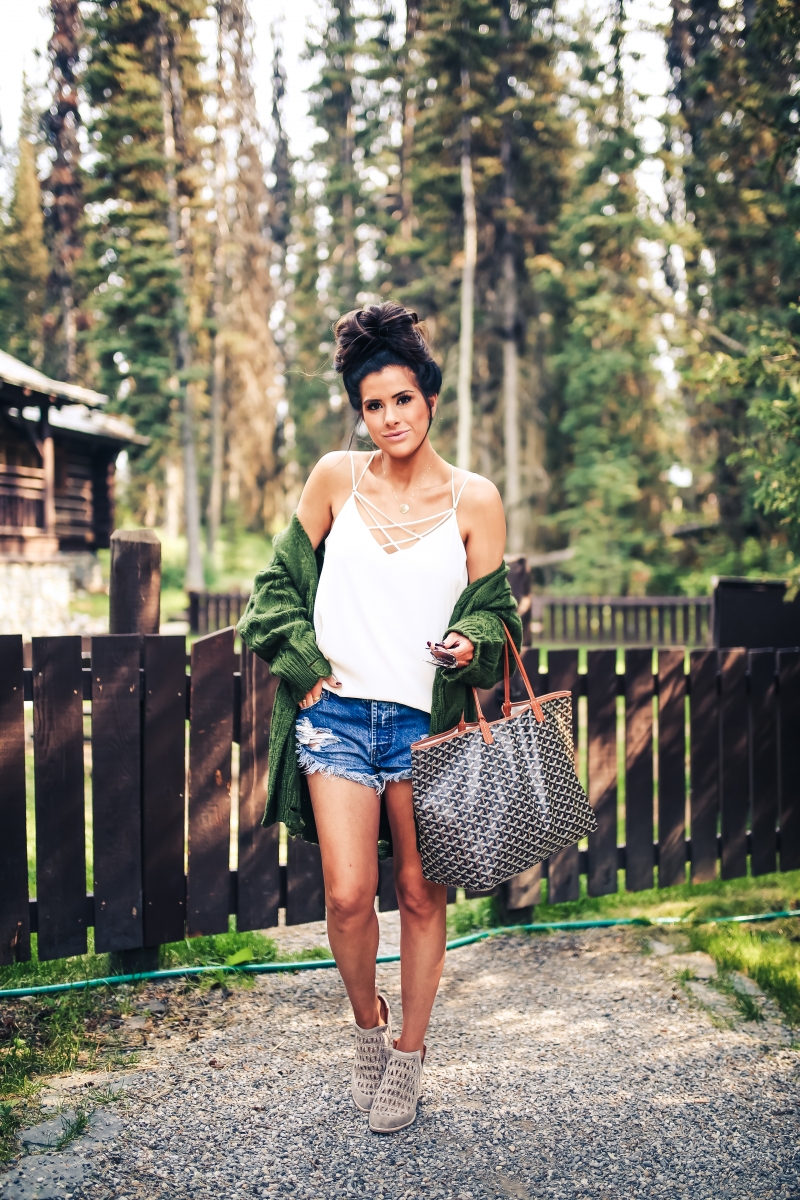 CARDIGAN: Chicwish c/o | TANK: Express | SHORTS: One Teaspoon (their 'bandit' style is my go-to style!) (obsessed w/THESE under $100) | BOOTIES: Jeffrey Campbell | SUNGLASSES: Ray-Ban | TOTE: Goyard GM c/o Keeks Designer Handbag (Tory Burch version HERE) | NECKLACE: Etsy
I debated on posting these photos because I definitely look tired in them.. lol #momlife. We were flying home from Canada & I was dressed for comfort (my fave) so I didn't really intend to shoot this look but I actually got a few questions about it — and also about my hair. This is the EASIEST hair style ever. I do it w/o even looking in the mirror! I was going to film a Snapchat / IG Story but the second I went to do it – I got nervous and literally couldn't do it correctly. Anyywho, I'm attaching a girl's video who does it very similarly — but WAYY cuter than mine. Just go to the 2 minute mark to see her start it! She makes me wish I had blonde hair!! John is finally off from work today so I will see if he can try to film me doing my version of it – I just need to not over think it. 🙂 I literally do it w/o looking in a mirror or w/o bobby pins BUT the minute I do it to show someone — it doesn't turn out right.. go figure!!
Just FYI – there is a beauty tab on my blog w/a HAIR menu to see ALL hair posts. Also there's a video tab w/ all videos including a few hair tutorials. AND my regular – more clean looking top knot tutorial is HERE.