Hellloooooo! I am totally behind on this but the past month I have had many of you e-mail me asking about where we stayed in Mexico and if we'd recommend it PLUS, I have had hundreds of you write me asking about SELF TANNERS [and temporary bronzers]! So, I thought I'd double up and just recap both questions into a mega post!
FAIRMONT MAYAKOBA DETAILS
So, first things first, we partnered with the LiketoKnow.IT [follow me on the app HERE] team and flew out to Riviera Maya to stay the the Fairmont Mayakoba. We flew into Cancun and had about a 30 minute drive to the Fairmont property. We loved the our time at the Fairmont Mayakoba- everything from the beautiful grounds, luxurious rooms, kind/friendly staff, delicious food, etc. As a blogger it is so nice to travel and stay on a property that is so picturesque and gorgeous – every corner we turned was picture perfect. Overall, John and I loved all aspects of the hotel. I think John was most thrilled about the golf course – he and a couple of other blogger husbands went golfing and John had the best time. I really loved the rooms and bathrooms – they were spacious and comfortable and I just felt comfortable and 'at home' there. The bathtub could be what really won me over though! I love a good, cozy bathtub – and this one fit the bill. It had all of the LeLabo products that I love around it & a convenient tub caddy/thing that you could put your book or iPad on while you relax!
Overall, we really enjoyed our at at the property! Also – one last thing! I loved the pool w/the tiki swim up bar! It was probably my favorite spot of all- and then the spa and spa amenities! The photo of me in the pink, striped swimsuit was taken at the spa's private pool!
Okay, wrapping all of that up here!
You can scroll down to see photos from our trip to Mexico and at the end I will have ALL details on my self tanning routine. 🙂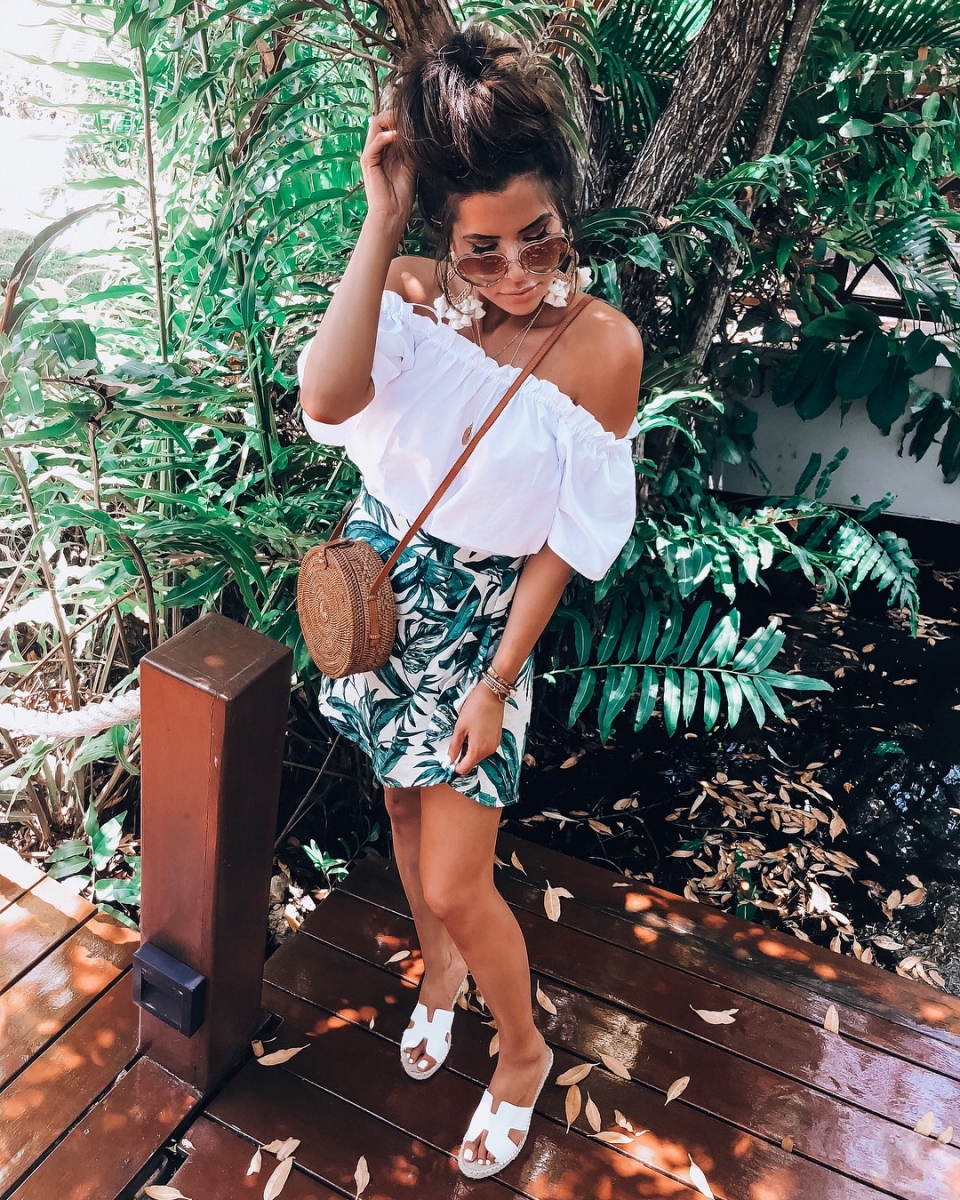 GET ALL OUTFIT DETAILS W/ LIKETOKNOW.IT HERE.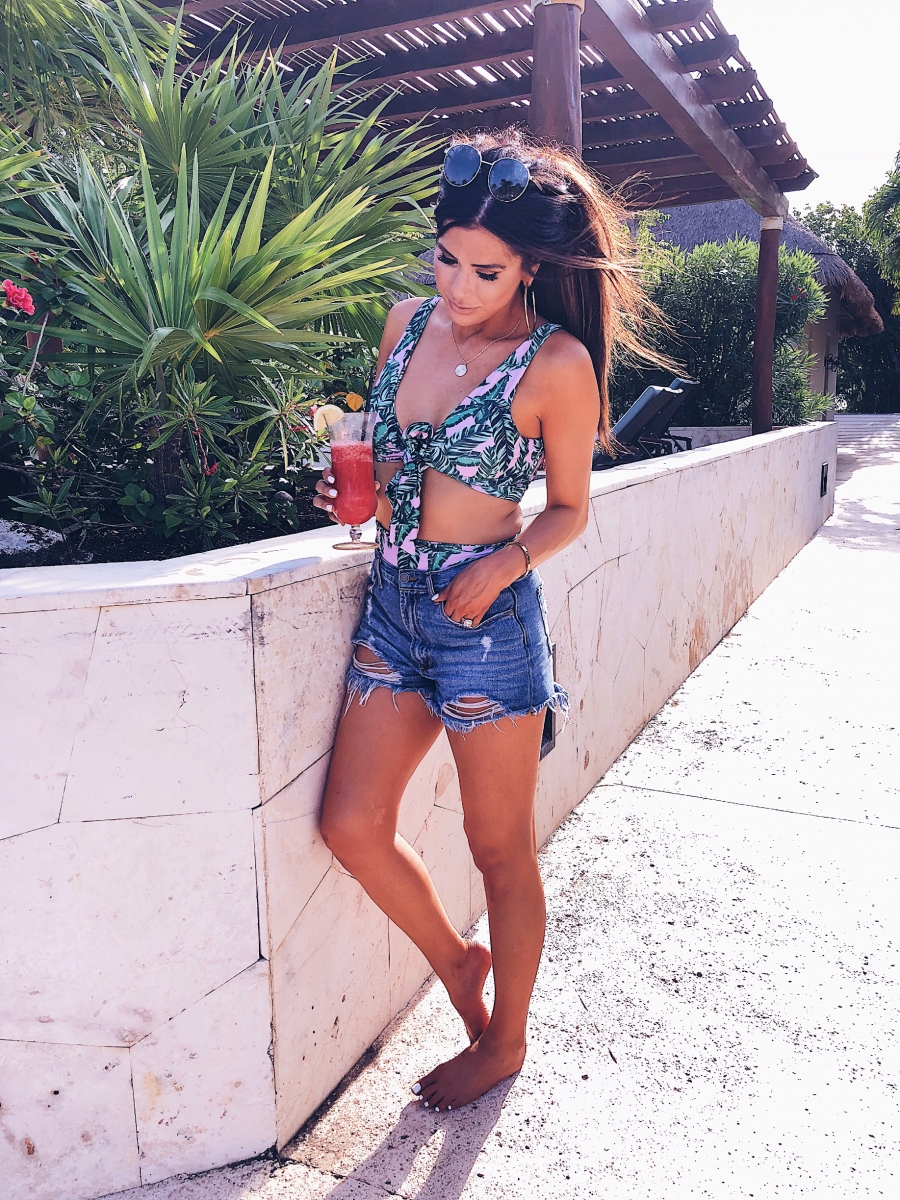 Swimsuit | Denim Shorts | Sunglasses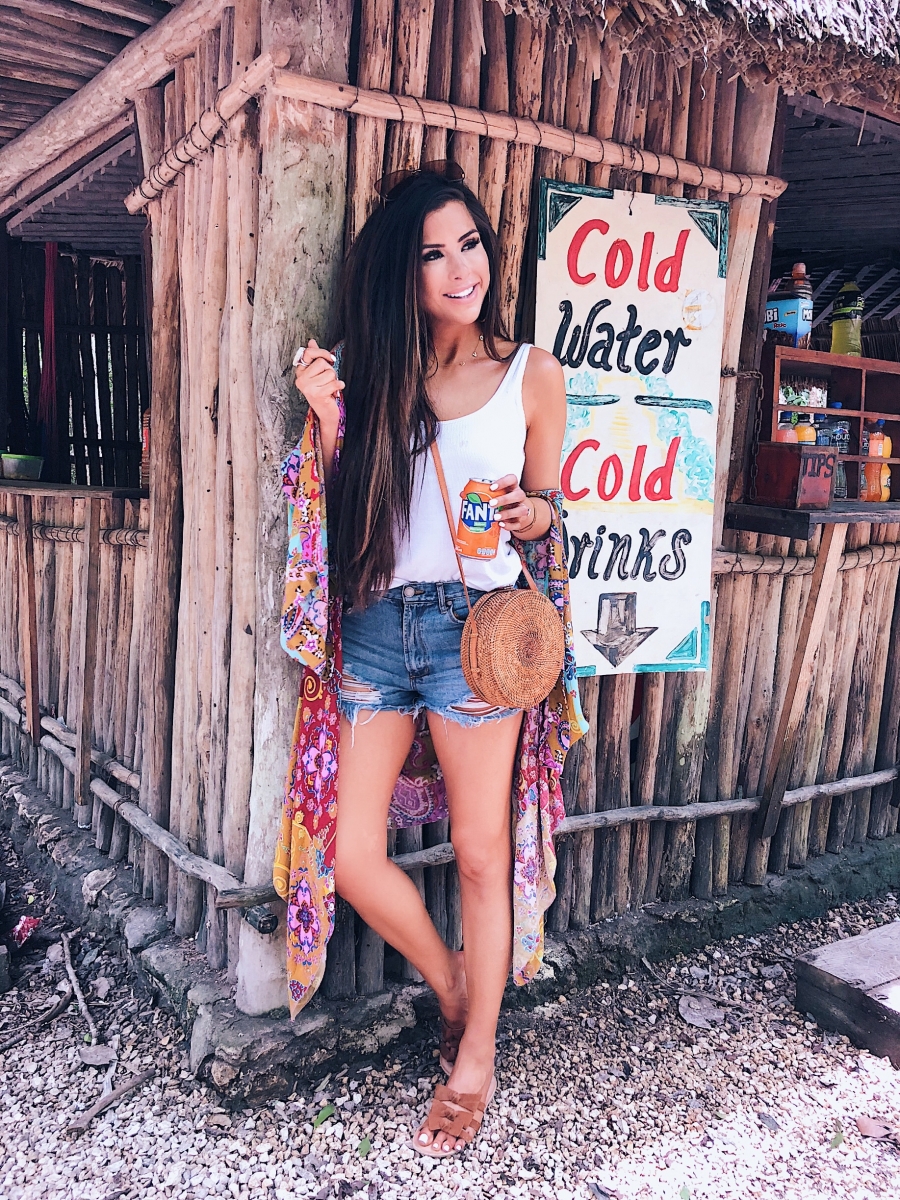 GET FULL OUTFIT DETAILS ON THIS LOOK HERE.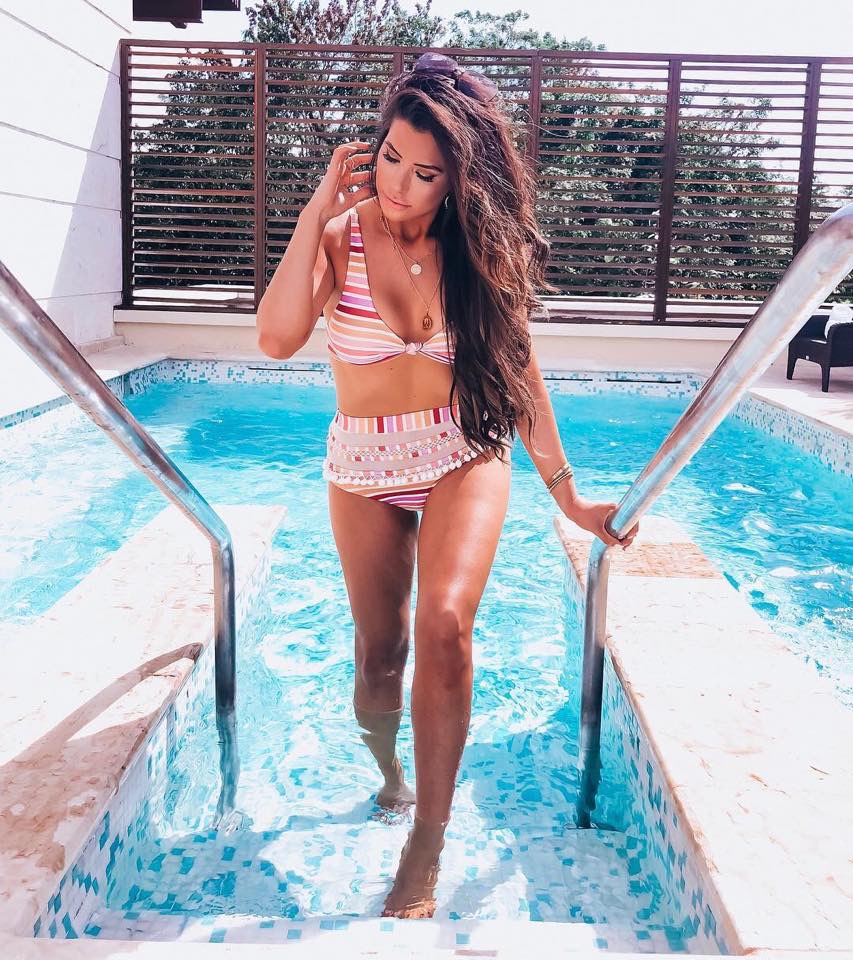 GET ALL DETAILS W/ LIKETOKNOW.IT HERE.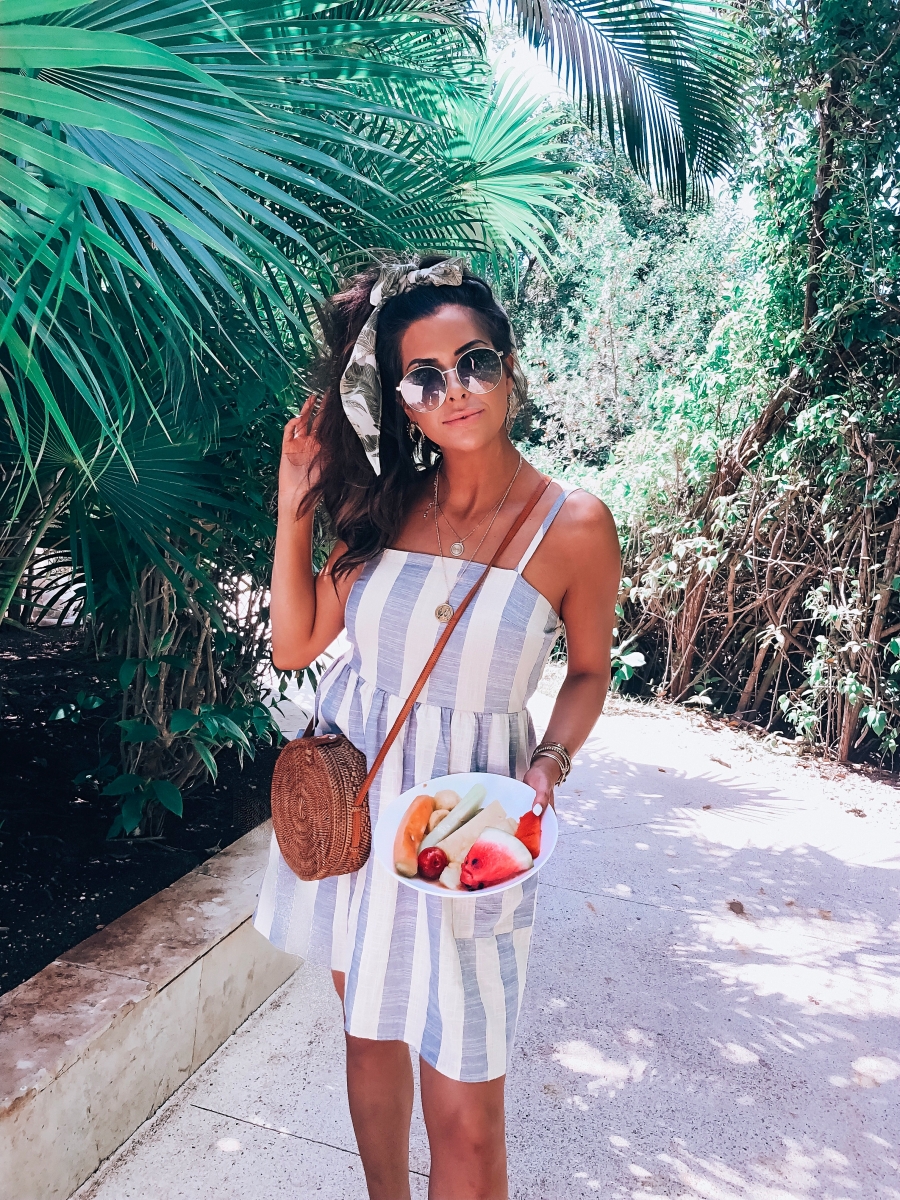 GET FULL OUTFIT DETAILS ON THIS LOOK HERE.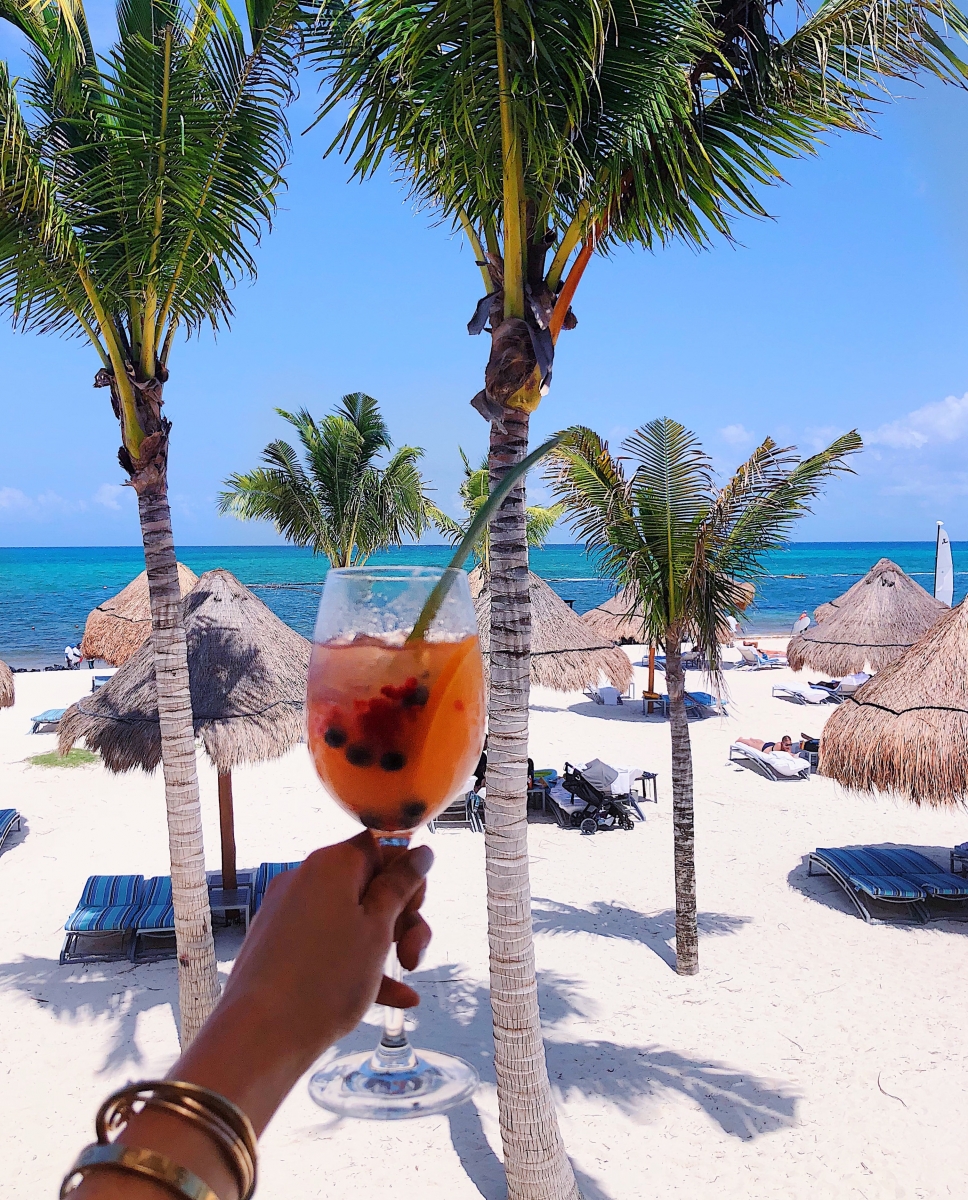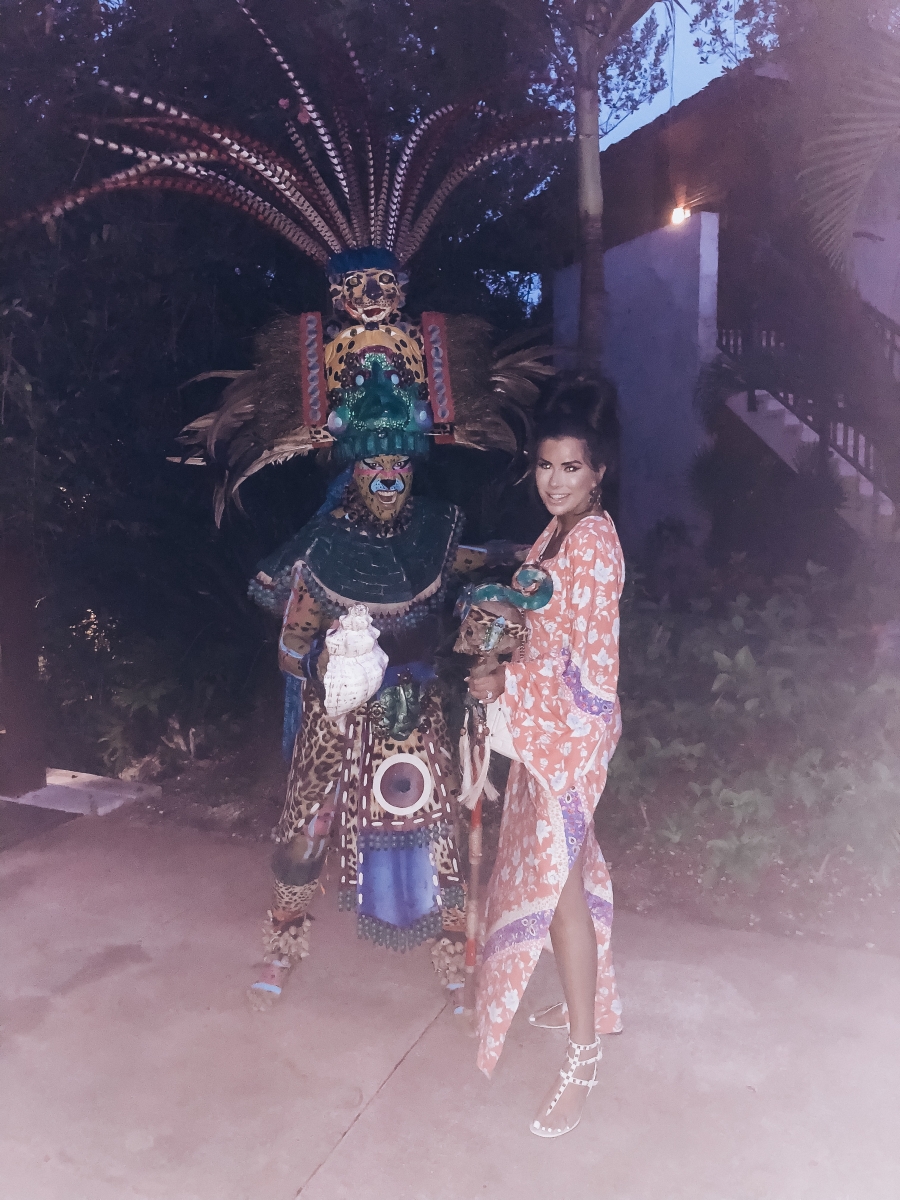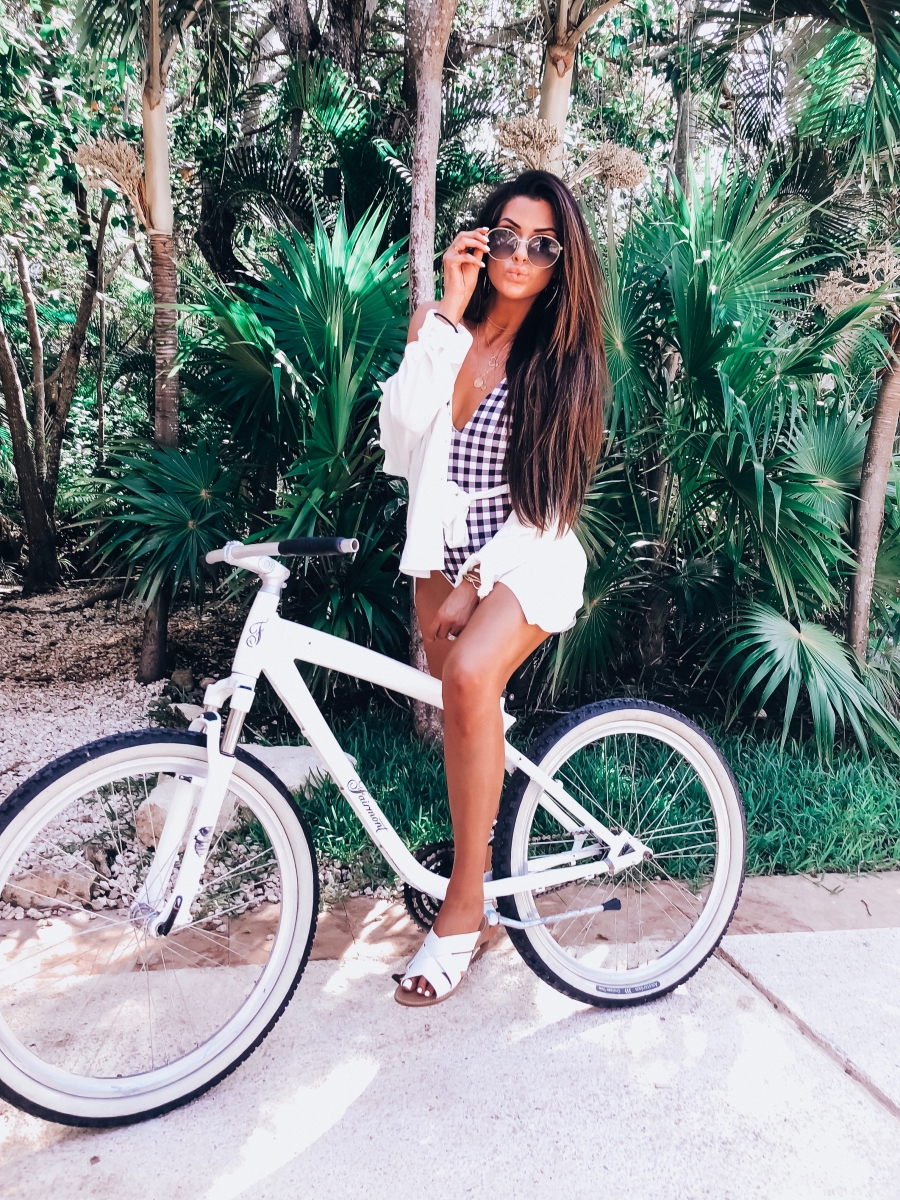 GET FULL OUTFIT DETAILS ON THIS LOOK HERE.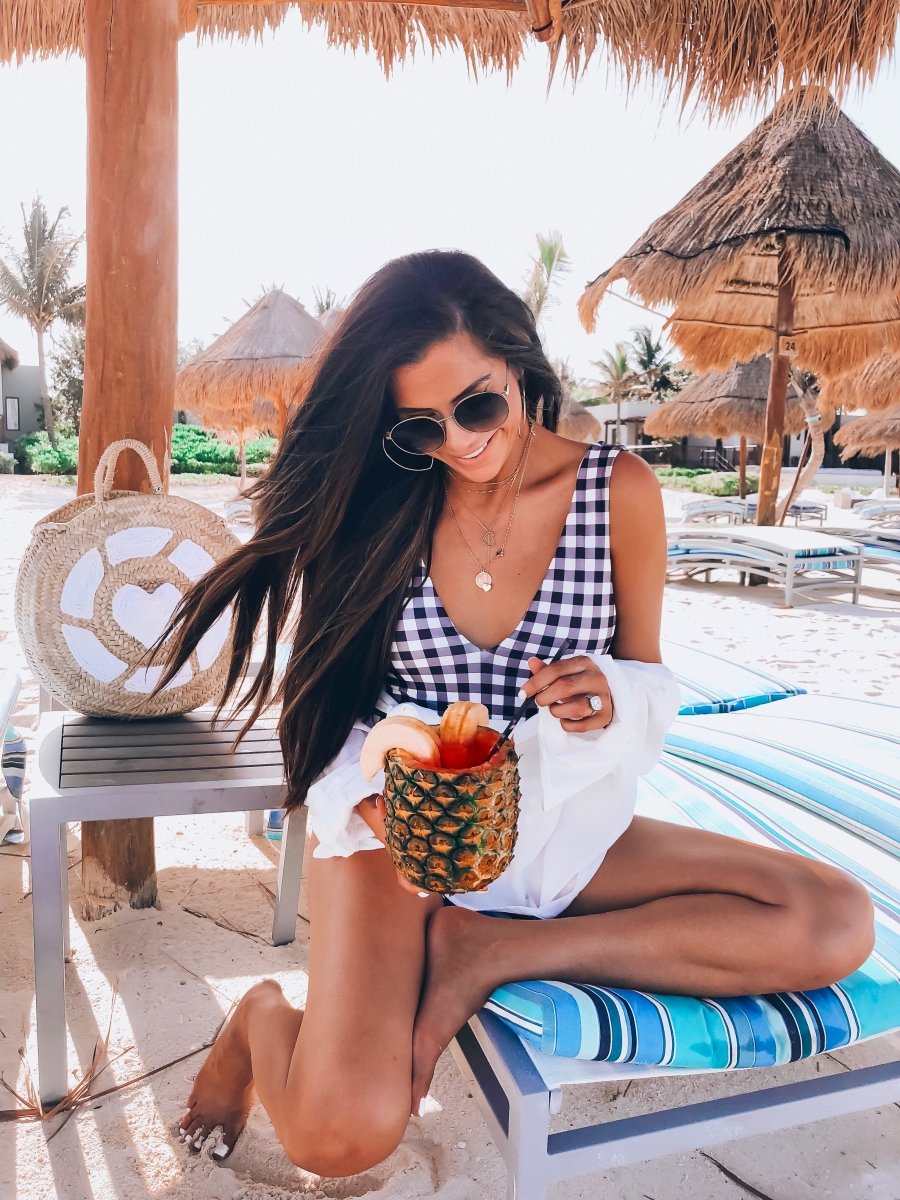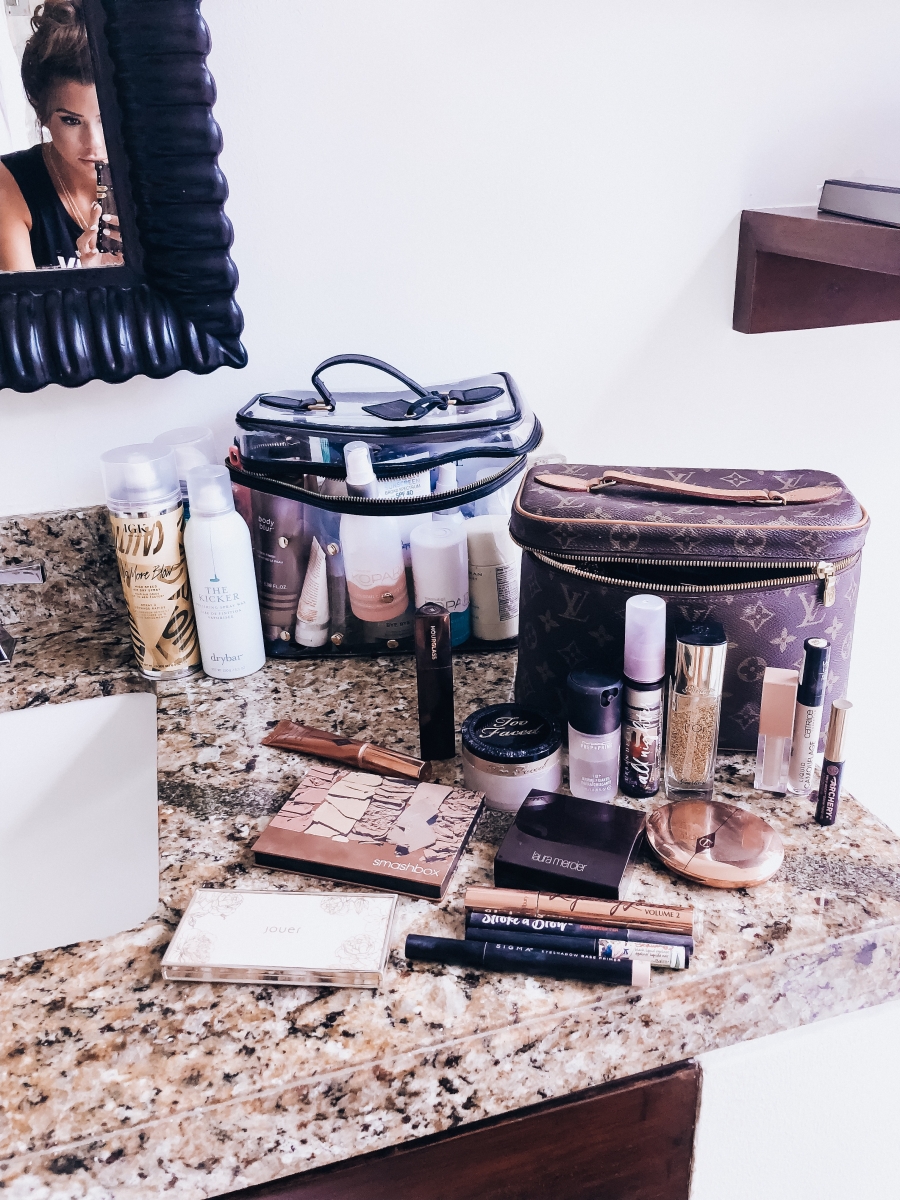 GET FULL POST ON MY HEAT RESISTANT MAKEUP ROUTINE HERE.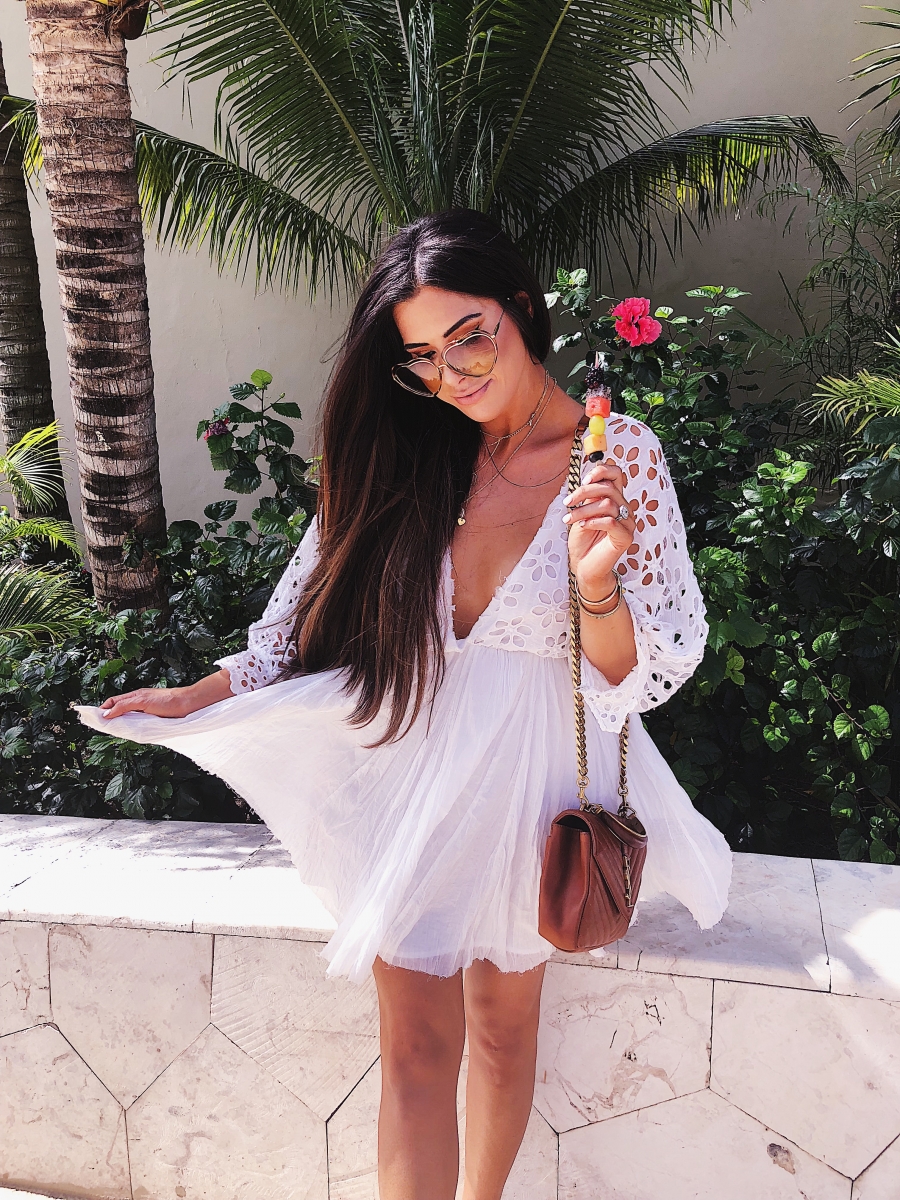 GET FULL OUTFIT DETAILS ON THIS LOOK HERE.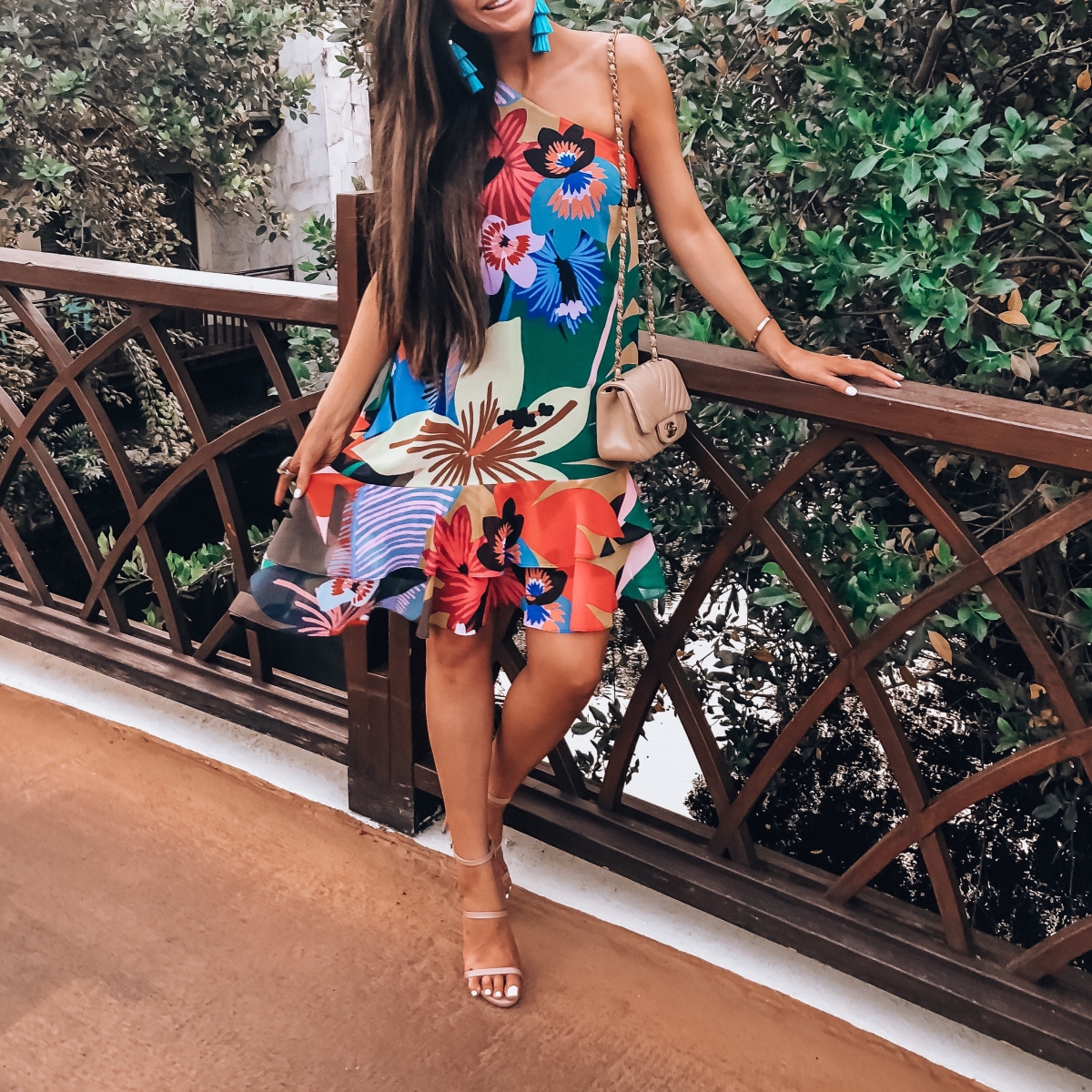 ---
SELF TANNING ROUTINE
The past month or so I have been asked about my 'tan' more than ANYTHING. I did a full IG story all reviewing each of my self tanners and why I like them and how I use them/what they are best for! [See the LTK version w/ a before & after HERE.]
So, before Mexico I went to get a Versa Spa tan – which is where you stand in a box & get sprayed by a machine. I have sworn by those for years and years as I do not frequent the sun often. I always get a spray tan before a sunny destination because it is too hard to apply self tanner to my entire body evenly – and I have better luck this way. I probably get a spray tan 1x every couple of months – it is not something I do on a regular occasion. Honestly, spray tans are hit or miss – sometimes they make me tan and sometimes I can't tell if it worked or not so I always pack a self tanner as a back up. In Mexico my spray tan was fine so I just left it and didn't use my own self tanner. However, I did use THIS & THIS daily [read THIS post to fully understand.] Both of these products wash off – and are best if you just want to have beautiful, glowy & flawless  skin! *These really enhance and perfect the tan – especially THIS.*
Now, the real secret to being super tan and bronzed is my at-home mousse. I have two that I really love and would recommend. I use my self tanner at least once per week which is the tan you see on my IG photos. I have tried TONS of self tanners – I mean TONNNSSS. And these are the 'final 2'. The first is Loving Tan – I use the 2 Hour Express in 'Dark' and it does the trick for me! I also love St. Tropez in Dark – for a super brown look! Both of these make me more 'brown' – but the Loving Tan is my favorite over all I think. The 2-hour express kicks in immediately and just looks great in general – it is made for olive toned people which I think is why it works so well for me! The St. Tropez is very, very good as well but I have to apply at night before bed and I don't see a different until the next day- and I don't always have time for that.
I do not use any thing on my face – I just make sure I have a foundation on hand that matches my self tanned skin and I always bring a bronzer [or two] so I can make everything match seamlessly. I just prefer to not put anything like that on my face so my face is much lighter than my chest or arms if I am self tanned.